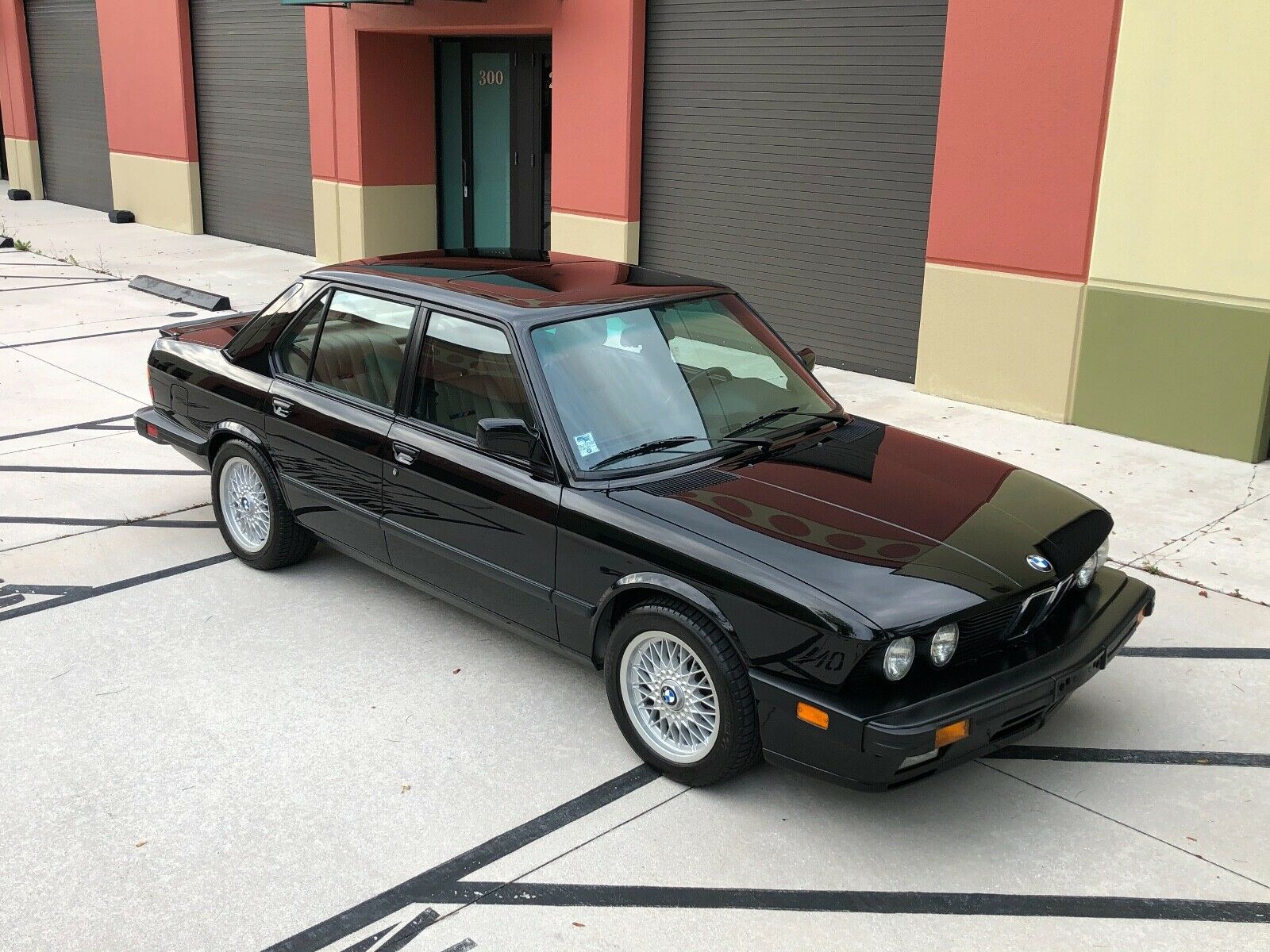 The M5 might not have been the original super sedan. It wasn't even the first hot 5-series. But just like the GTI is synonymous with the hot-hatch segment, the M5 became the standard by which all other super-sedans were judged the moment it rolled onto the scene in 1985. Power seemed other-worldly; 280 plus horsepower from the race-derived M88/3 hunkered down with beefy suspension upgrades and huge (for the time) alloy wheels linked with a limited-slip differential. At a time when "fast" cars had 180 horsepower, BMW's first M-offering in the sedan range might as well have been a space ship.
BMW promised limited production for the U.S. market, too – and, indeed, only 1,239 were produced for the U.S. with the slightly de-tuned S38. Unfortunately, that was 700 more than BMW had promised to make, and that led to a lawsuit. It also wasn't very long before the M5's power reign was eclipsed; first by its replacement E34 model, then by the whole range of new V8 models emerging on the market, from the 1992 Audi V8 quattro to the 500E. Values quickly fell as these old-looking (even when new) boxy rockets fell out of favor, and they remained there for quite some time.
But recently there's grown a much greater appreciation for all things 80s M, and though the E30 has grabbed the headlines as the market star, outside of the M1 it is the E28 M5 that was brought here in fewest numbers. Even fewer have survived, and finding clean, lower mile examples can be tough. This one appears to tick the right boxes: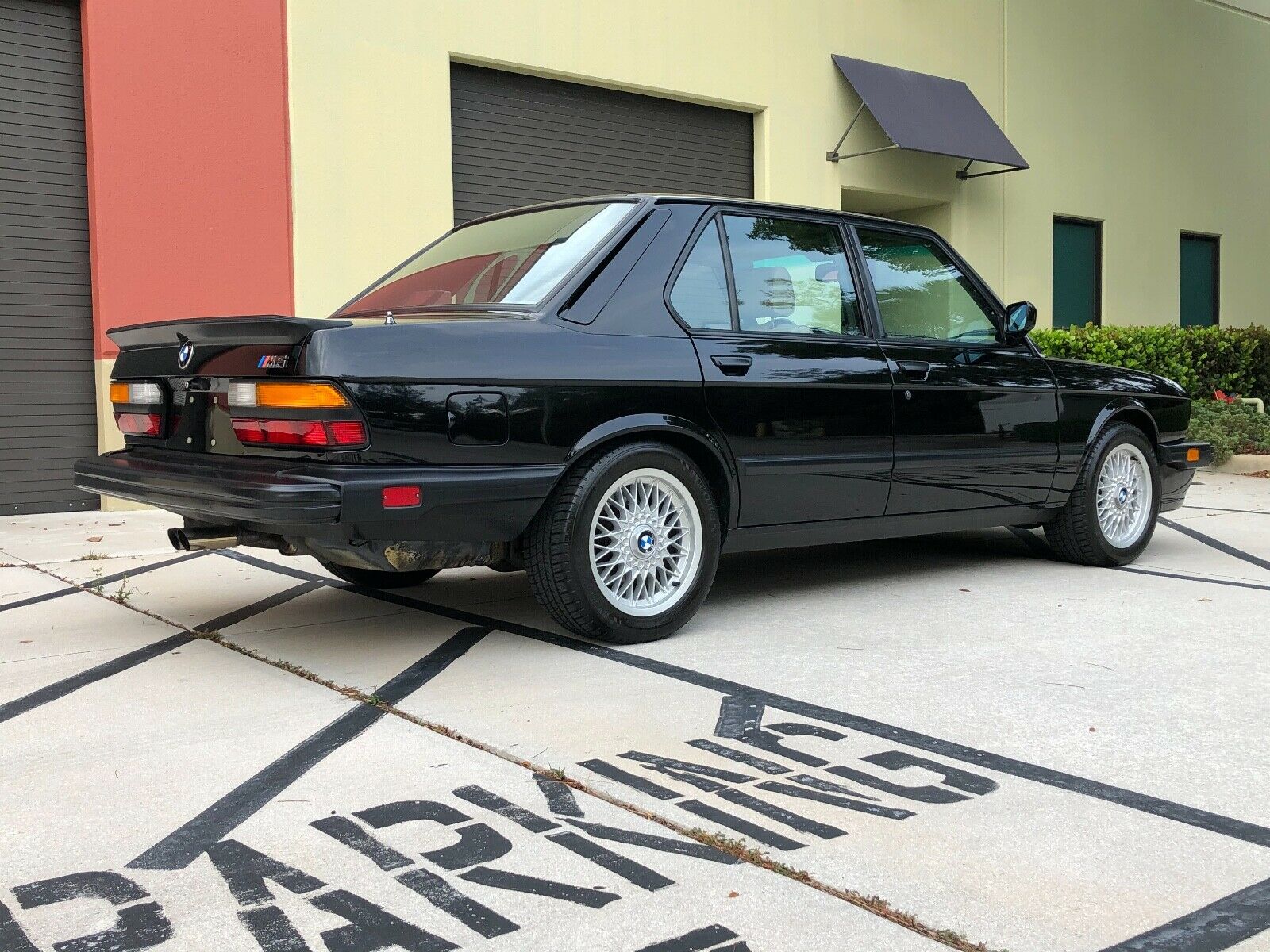 Year: 1988
Model: M5
VIN: WBSDC9308J2875009
Engine: 3.5 liter inline-6
Transmission: 5-speed manual
Mileage: 74,700 mi
Location: Jupiter, Florida
Price: $65,000 Buy It Now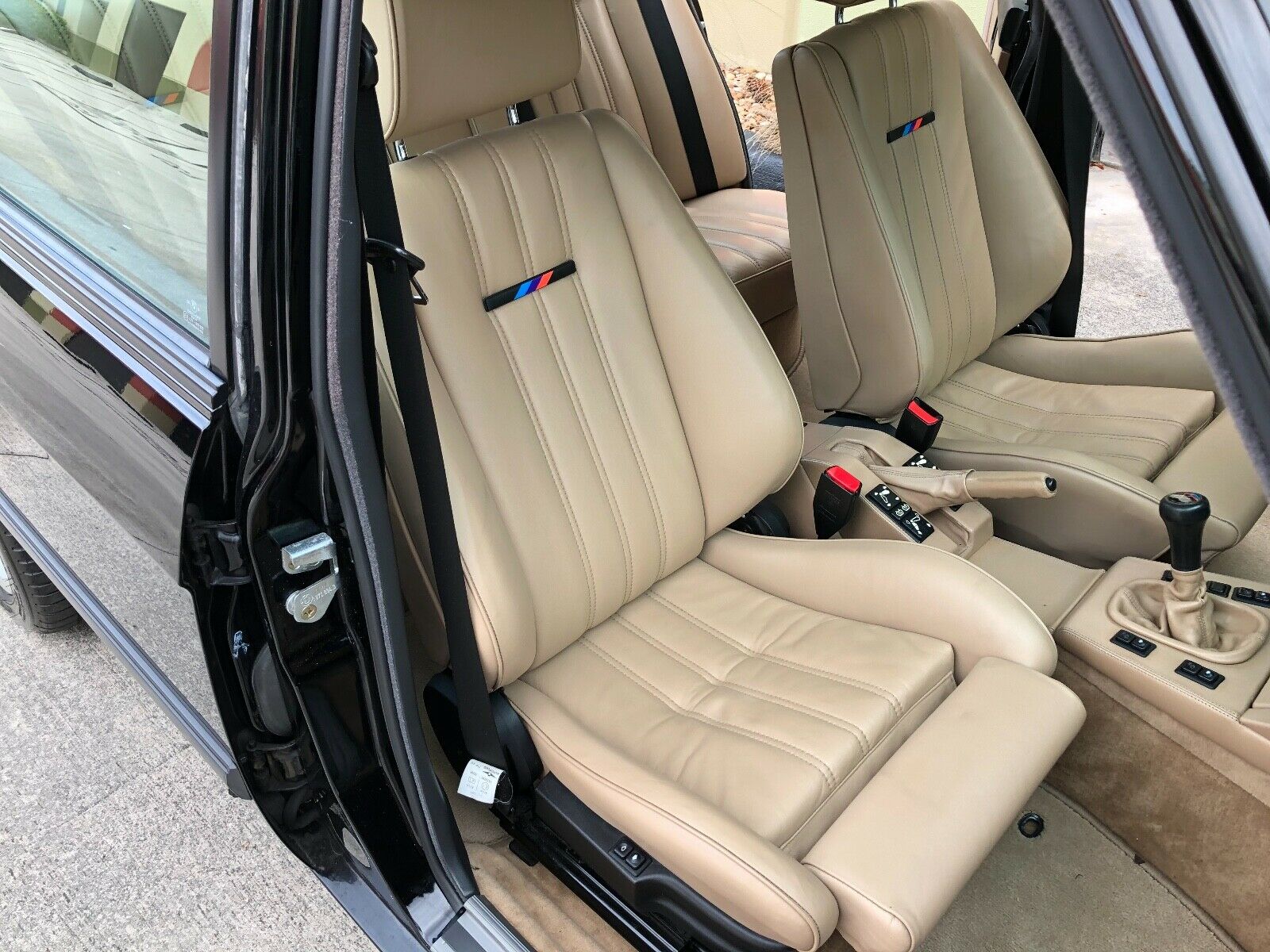 1988 BMW M5 Sedan

VIN WBSDC9308J2875009

Color: Schwarz (Black)

Interior: Natural

One of 1,236 manufactured for the US market in 1988, thise28 M5 in period was the fastest four door sedan you could purchase. Availableonly in black with a natural leather interior, it is powered by the same enginethat was first seen in BMW's legendary super car the M1. The S38 straight sixengine has six individual throttle bodies and four valves per cylinder. Thismotor happily revs to 7000 rpm and will propel this unassuming black sedan tobeyond 150 mph and 0 to 60 in 6.7 seconds. Rather ordinary today, this wasapproaching super car territory in the late 1980's.

Each M5 was hand built at BMW's Motorsport facility andbased on the tried and true e28 5-series platform. Numerous manufacturers triedto copy this formula, but none were as successful as BMW. The M5 couldchallenge a Ferrari 328 while transporting four people in comfort and providethe reliability of a BMW. Theseparticular BMW's are very robust and it is common to find most M5's withmileage in excess of 150,000 miles.

This example was originally sold in the Northeast andeventually ended up in the Northwest. The car shows no signs of being used insnow or harsh environments. The underside is clean and rust free. In addition,this M5 retains all the original panels and VIN decals. Most importantly, thecar has been properly serviced and shows just under 75,000 original miles. Theprevious owner, a collector and vintage race enthusiast, had the car long termand drove it sparingly. Accumulating very few additional miles.

Very rare opportunity to purchase a BMW icon and a sedanthat will offer the driving experience of a sports car. This is the least expensive e28 M5 in this condition available and advertised. Seller is long term BMW CCA member and enthusiast. Additional photos showing the underside are available to prospective buyers. Inspections or PPI are encouraged.

Features:

– Matching VIN tags on all panels
– One repaint in single stage black
– Clean CarFax and the no accident or rust damageever.
– Excellent interior with almost no wear. Bothfront and back seats are nearly perfect.
– Garaged and stored in climate control
– Recent full service that included a rebuild ofthe original a/c compressor. A newreceiver/dryer was also installed. The a/c system was serviced and retains R12refrigerant
– Full tool kit and original BBS hub cap wrench
– Stainless exhaust
– Newer bushings
– All accessories work as intended
– Books and records included

Note: A new trunk seal was installed after the photos were taken.
I can personally transport the vehicle within the Southeast for a nominal fee or negotiate it as part of the purchase.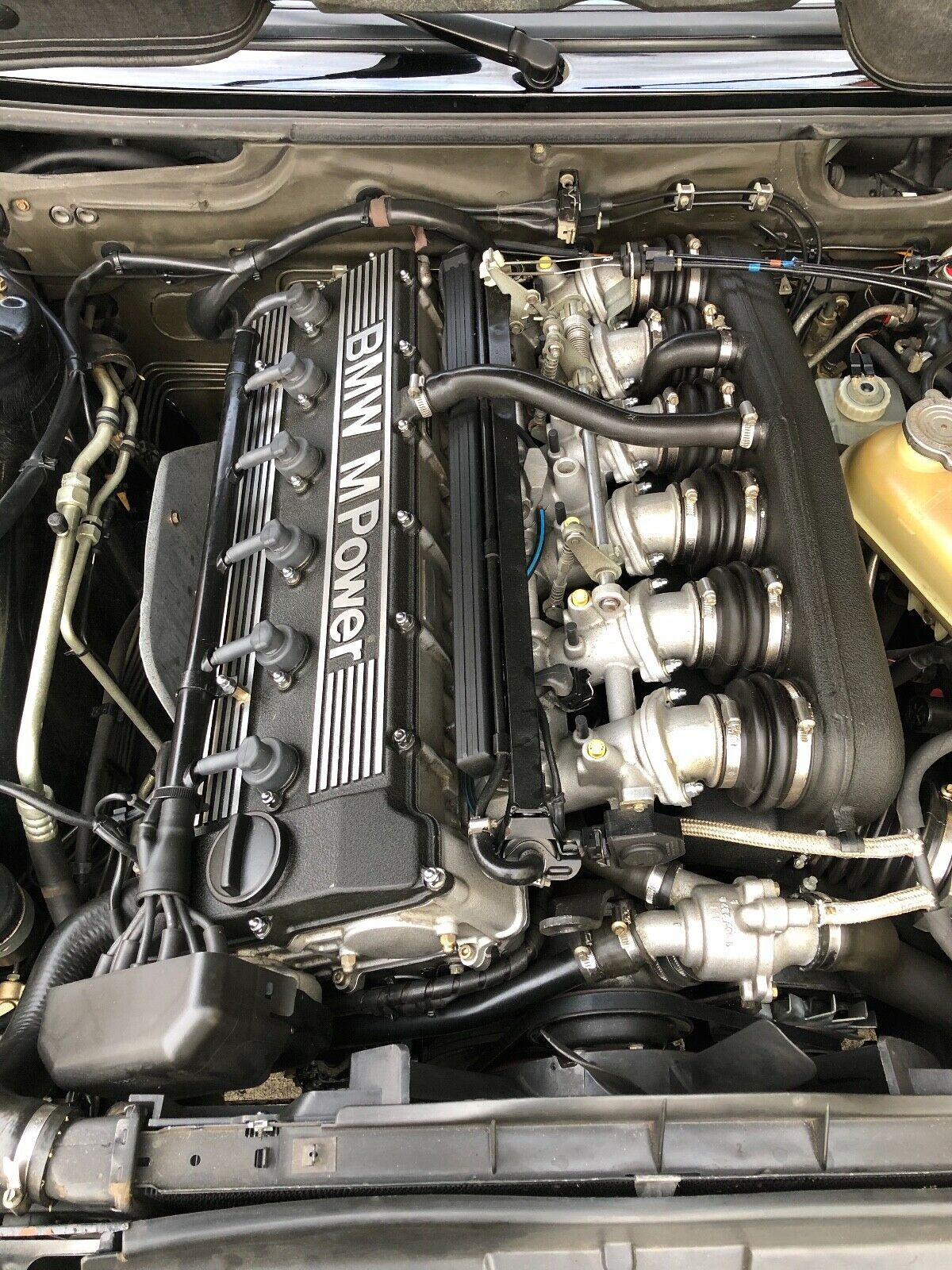 Unfortunately, ticking the right boxes costs a lot more today than it did ten years ago, but frankly that should come as no surprise to anyone considering this type of car right now. Is that number $65,000? Frankly that seems like a stretch. I haven't seen any E28 M5s trade anywhere close to that recently, with very clean examples selling for about 1/2 that amount in the past few months. Granted, the mileage is a lot lower here than on the linked example, and condition is top – but you're really paying a substantial premium for that. However, viewed another way, were this an E30 M3, the price would be pretty on point, and were it an M1, the asking price would be multiplied by ten. There aren't a glut of sub-100k mile E28 M5s out there, so when they do pop up for sale, don't expect the asking prices to be much lower anytime soon.
-Carter