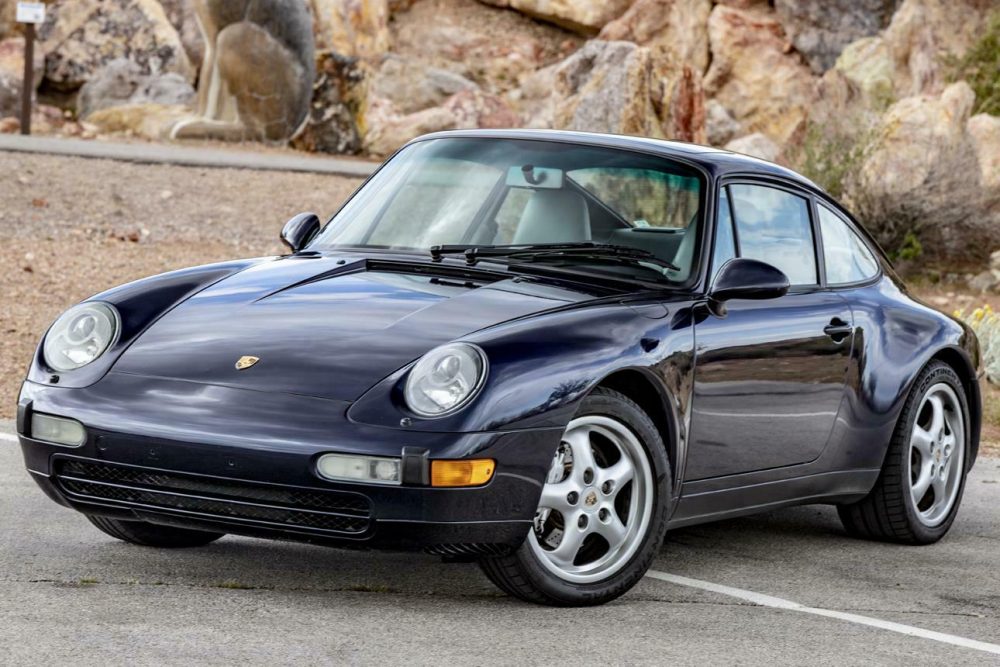 Don't get too excited, but it looks like prices of Porsche 964 and 993 models have started to cool off. When I say "cool off," that means going from red hot to still hot enough to burn you. It seems the giant run up of everything aircooled Porsche from about five years ago has started to wane a little, with the the non-special cars that are in just average condition being the first ones to fall. That means all the C2 examples with over 100,000 miles on them and some cosmetic flaws, along with the boring colors. I don't think this has anything to do the world's current situation as the collector market is still very stable, but rather an increased focus on the rare cars and ones with very low miles. Today, a 1995 C4 up for sale in Nevada certainly seems like a decent price for what it is.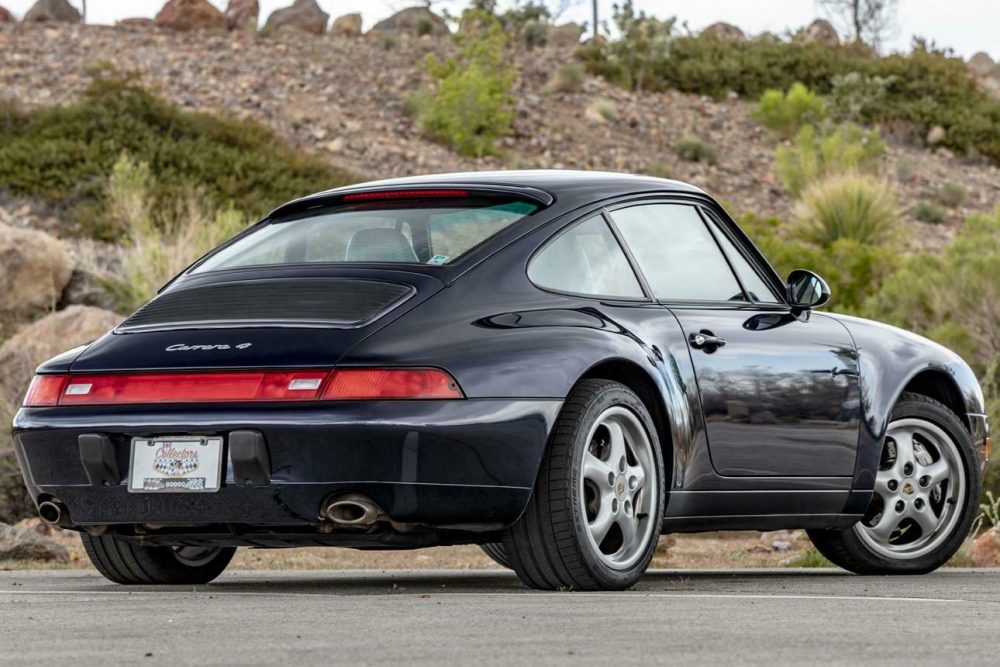 Year: 1995
Model: 911 Carrera 4
VIN: WP0AA2996SS323717
Engine: 3.6 liter flat-6
Transmission: 6-speed manual
Mileage: 136,367 mi
Location: Boulder City, Nevada
Price: $43,895 Buy It Now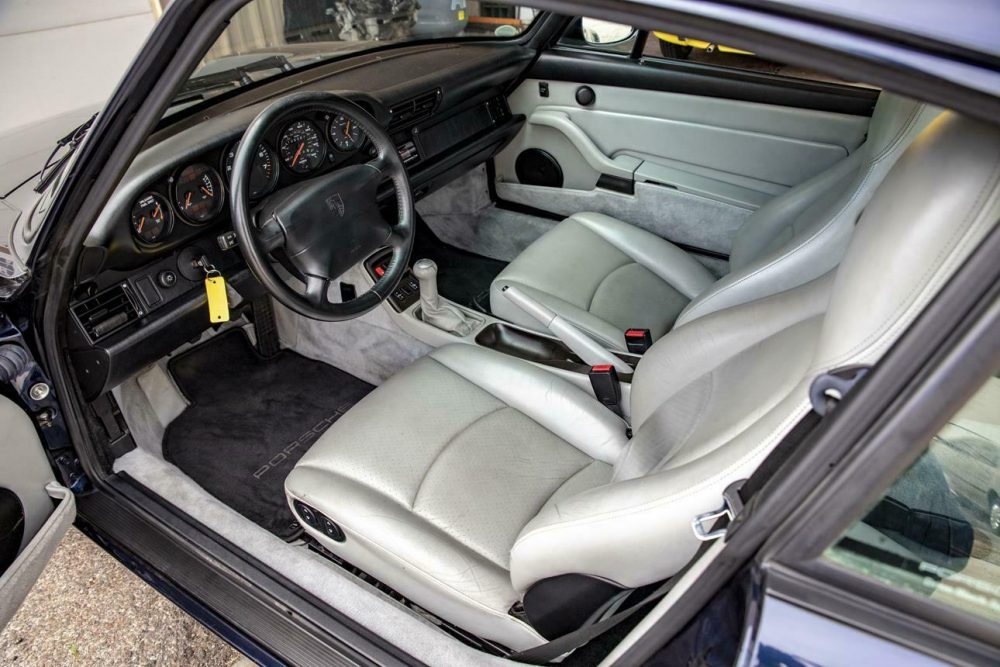 Verified Data: Year: 1995 VIN: WP0AA2996SS323717 Make: Porsche Model: 911 Carrera 4 Style: Coupe Miles: 136,367 Exterior: Cobalt Blue Metallic Interior: Gray Leather Engine Specs: 3.6L Flat 6 270hp Transmission: 6-Speed Manual Collector's Dream Cars Proudly Presents… a pristine 1995 Porshe 911 Carrera 4. This Porsche is finished in Cobalt Blue Metallic over gray leather and is powered by a 3.6L flat-six paired to a 6-speed manual trasaxle. Equipment includes 8-way power-adjustable seats, a sunroof, and an aftermarket Pioneer stereo. Take your and sift through ALL of our photographs to truly appreciate it's value. Exterior… The exterior of this Carrera 4 is undoubtedly one of it's most distinct features. Porsche refers to the 993 body style as "a significant advance, not just from a technical, but also a visual perspective." The Cobalt Blue Metallic paint finish on this 911 is in remarkable condition considering it's age and mileage. It shows very minor blemishes throughout, along with a few rock chips on the nose, but nothing that takes away from the overall value. The 17″ alloy Porsche rims are wrapped in Continental Extreme Contact and are in excellent condition. Overall, this Porsche has been well taken care of, and it shows. Interior… The interior in this Carrera 4 is simply extraordinary. the 8-way power-adjustable seats are in remarkable shape, showing very few blemishes and zero tears throughout. There is no sagging in any of the seats. The door panels are in excellent condition. The dash shows no signs of sun damage or cracking. All of the gauges have been tested and work flawlessly. The aftermarket Pioneer stereo features AM/FM, a CD player, and auxilary capabilities. Pay close attention to the condition of the interior of this Porsche, as it is in well above average shape for the mileage. Test Drive… Driving this Porsche 911 Carrera 4 is breath-taking. The Carrera 4 is an AWD vehicle, deliverin optimum power and traction. When you get behind the wheel of this Porsche, you can immediately tell that this Carrera was a beloved family member of the previous owner. The off-the-line get-up-and-go in this Carrera is sure to have you smiling. It simply feels tight and well taken care of. Cornering is a sinch and feels effortless. the clutch is exceptionally responsive and has no issues being shifted from gear to gear. The 3.6L Flat 6 engine has 270hp- and you will feel every pony in this Carrera. This 1995 Porsche 911 Carrera is an impressive example of someone who fastidiously cared for their vehicle. Mechanically, this Porsche is top notch and ready to go. It is turn key ready and needs absolutely nothing but to be enjoyed by it's new owner. If you have any questions, feel free to give us a call! We are always happy to chat with enthusiasts! Don't miss your chance to own this incredible 1995 Porsche 911 Carrera 4!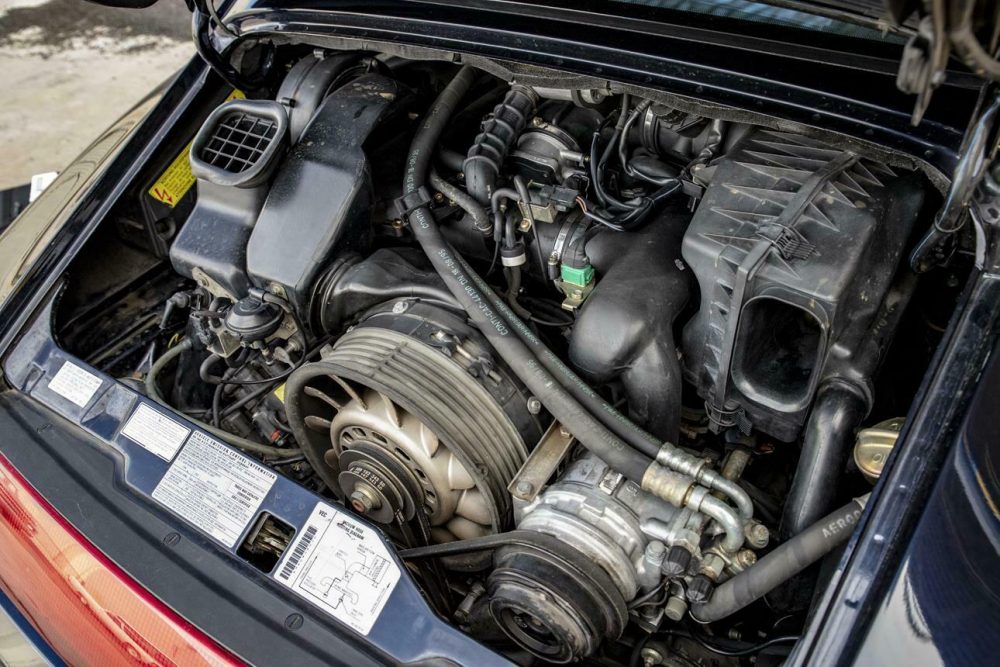 This one was certainly enjoyed with having over 136,000 miles on the odometer. Its nice to see examples like this and I'm sure that this wasn't just a Sunday driver judging by both the mileage and the fact that it is a C4. The wide body exterior looks very nice, while the interior is a little dirty looking, but the grey leather always seems to attract dirt. No crazy options or anything, just a typical 993.
For $43,895, I think you are getting a lot of 993 here. We are seeing automatic cabriolets now sell in the mid-$30,000 ball park and other C2s with the manual transaxle are in the mid-$40,000 range. Like mentioned, I don't think this has anything to do with the world economy coming to halt over the past few months, as 911 buyers aren't typically effected as a whole. Porsche Brand Ambassador Tony Montaleone mentioned a few years ago that the average Porsche owner's household income is $511,000. Granted, we are talking new cars here, but 911 buyers are not Mustang or Corvette buyers when it purchasing power. I think this is everyone realizing that they did go a little crazy with the hype and now are seeing the best of the best maintain their premiums while the others maybe drop down a peg. As an entry in the aircooled 911 world with a slightly modern feel, tough to go wrong here.
– Andrew