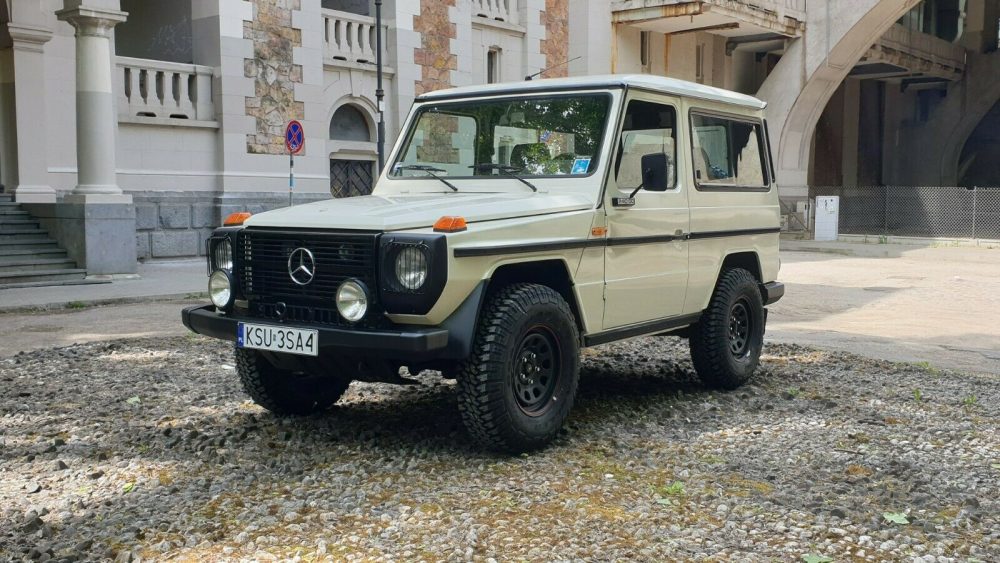 Take a look around the collector car market and you'll see 1970s to 1990s SUVs are very hot right now. Either bone stock or $300,000 restomods, people want them. The typical suspects are always the most in demand like Land Cruisers, Broncos, and Defenders, but now it seems like people are digging up G-Wagens from across the globe to dump off on Americans flush with cash. Even better, they are using cheap labor and materials from countries in Europe that are economically challenged then selling them under the guise of "restored," which is a term that has lost all meaning whatsoever given how often it is used under false pretense. Case in point, today's 1984 Mercedes-Benz 240GD in Poland.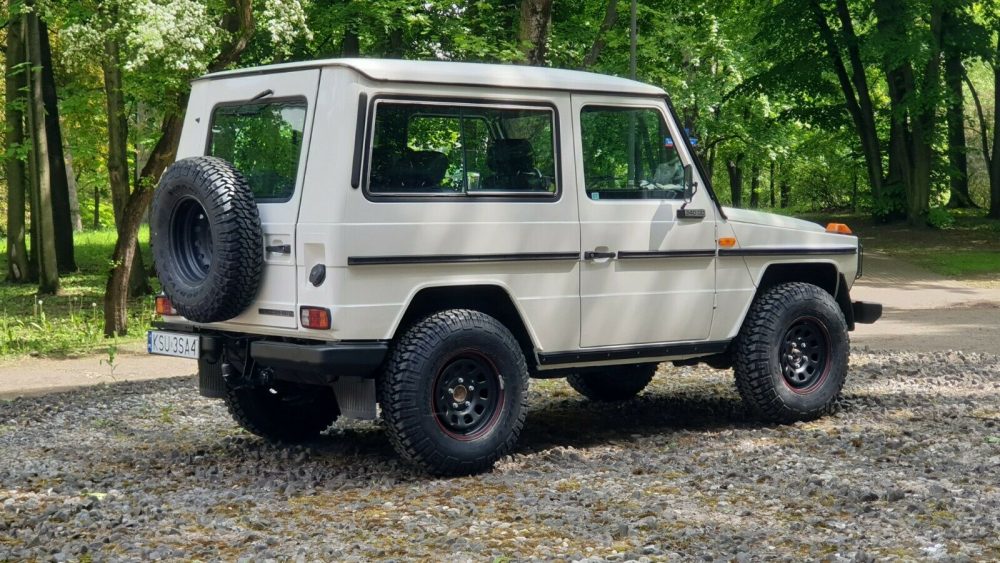 Year: 1984
Model: 240GD
VIN: 46033017036519
Engine: 2.4 liter inline-4 diesel
Transmission: 4-speed manual
Mileage: 84,000 mi
Location: Warszawa, Poland
Price: $19,900 Buy It Now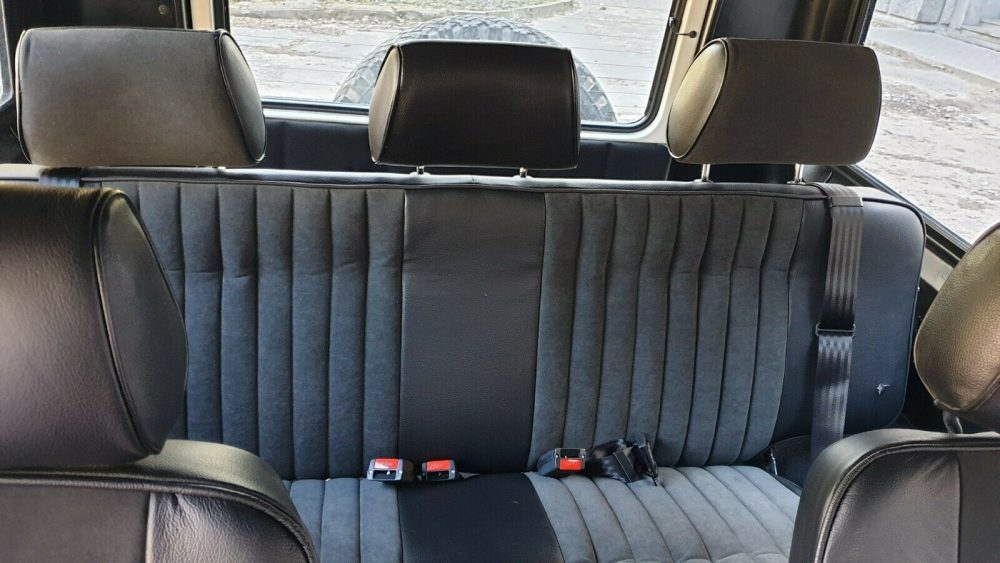 SHIPING TO US AND CANADA INCLUDED IN THE PRICE.
This Mercedes benz 240GD one owner who bought it in Milan in 1984 . Its a perfect example of the W460 model. No. Vin 46033017036519 After buying the car from one owner, we made a major service with the replacement of all possible liquids and filters. New brakes and clutch made. The chassis has been cleaned and professionally protected with Valvoline coating. Body is strate and 100% rust free. I was driving this car last 4 weeks and its super fun.
It looks beautiful on urban boulevards and catches the eye. But if You wont to go for an weekend offroad trip just do it. This 4×4 will go in any road and give You grate fun.

This 240GD never drove in rough terrain despite being one of the best off-road cars in the world. The 240d engine does not need to be advertised. This diesel is simply indestructible, cars equipped with this engine in the w123 model traveled millions of kilometers working as a taxi. It fires from the first turn of the key. The car drives perfectly, the engine, transmission, differentials work quietly and smoothly. Every kilometer driven is pure pleasure.

Its a perfect example of the first gclassy W460and grate investment. Current technical examination was done, it needs only fuel to go. If you are looking for a classic car that can handle difficult terrain, this is what you are looking for. The car paint is in perfect condition and the driving experience is sensational. Diferentials and locks work perfectly.

More pictures :
https://www.polclassics.com/240gd-white

The presented model driven only 140,000 km = 87,000 miles. It is ready to ride as a dayly driver and can rich any offroad trip. We installed a set of new tires and additional halogens in a retro style. The interior is black leather combined with Alcantara. The headliner and carpets are black and very elegant. If you decide to buy it , we offer transport in a container to a selected port in the USA. We prepare all documents that will allow you to smoothly undergo the import and registration process. Delivery time is about 4-5 weeks. SHIPING INCLUDED

If you have any questions, please write or call. I send more photos and videos of the car by email. +48727450094 polclassics@gmail.com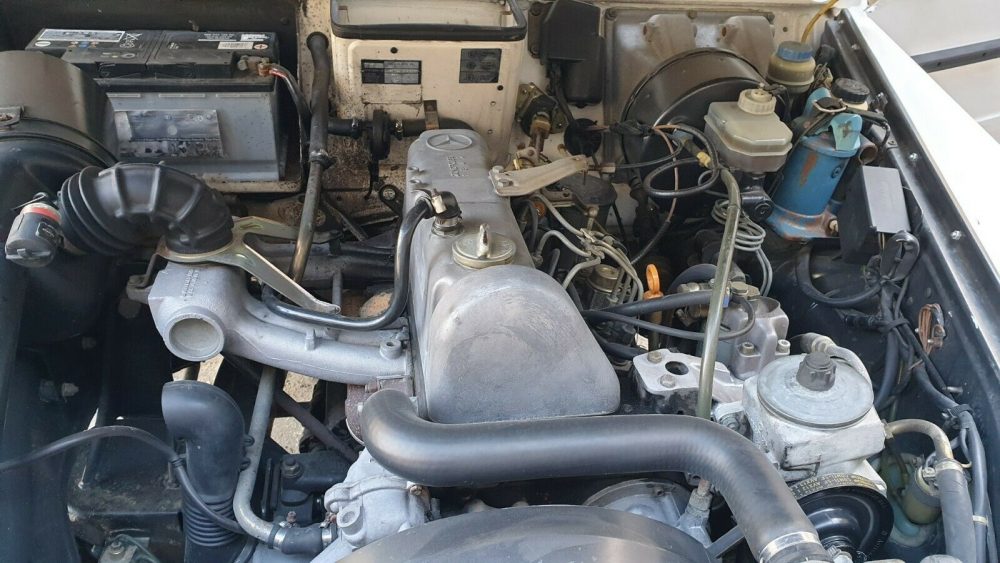 Like mentioned, this thing probably made its way over the Poland from Germany and was used as a work buggy that is was known for. Then someone decided to clean it up, reupholster the seats on the cheap, throw some off-road wheels and tires on it, then pitch it urban lifestyle people who want something other than a Jeep Wrangler. All good, but there is one major problem with this truck. It is unbelievably slow. The OM616 in the W460 made 71 horsepower when new. This was before 36 years of use and throwing some very heavy wheels and tires on it. My 240D sedan with this same engine and gearbox is borderline dangerously slow for everyday driving. I can not imagine trying to lug this thing around at highway speeds or merging from any on ramp. If you live on an island where no one goes over 55mph, sure, maybe this will work. However, any kind of driving that wouldn't be classified as "leisure," you are going to be in a world of pain.
Now for the price. $20,000 is about the floor for these. This one has a little bit of a curve ball given it is still in Poland, but the seller says that shipping is included in the price. There still seems to be the issue of getting the truck from the port, as well as hiring an agent to do all the necessary paperwork before you take delivery. You are probably looking closer to $25,000 all-in, and at that point I'm looking for W463 short wheel bases. So a cool idea, but not ideal unless you are living in paradise. In that case, you can probably afford something nicer.
– Andrew