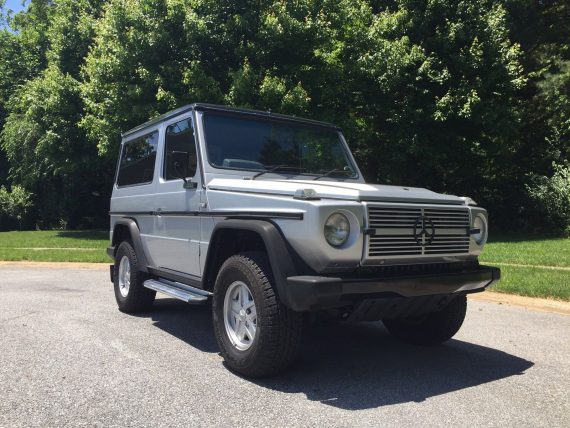 I love the G-Wagen. From the military-spec W460 to the Kardashian-spec W463, I love them all. The do-everything utility SUV from Mercedes-Benz that's brash but can also be handsome in its own sort of quirky way. Designed by a team who were only allowed to use straight-edge rulers, the G has been kicking around it's same basic shape since 1979. Everything from tiny four cylinder diesels to massive twin-turbo V12s that are more valuable than the GDP's of some small countries have been in this thing. Unfortunately, Mercedes never graced the US with it's G-Wagen gifts until 2002 and unlike almost every other mass produced Benz, the G seems to depreciate to a certain point in the mid-$20,000 range and never go any lower. The dreams of picking up a 2002 G500 for $9,500 will be just that — dreams — unless you are conformable buying half a G, in which the other half was involved in a large fire.  So importers have loading up the ships with handfuls European-spec Gs, spray painting the under body with three coats of black paint to hide the rust, throwing them on eBay with vague photos and descriptions then hoping the winner has a bad back and can't crawl under it to check it out himself. Today's featured G doesn't seem to be that case. A wonderful 3-door 280GE located in Delaware could be a great buy for someone. As long as they don't enjoy using drive-thrus.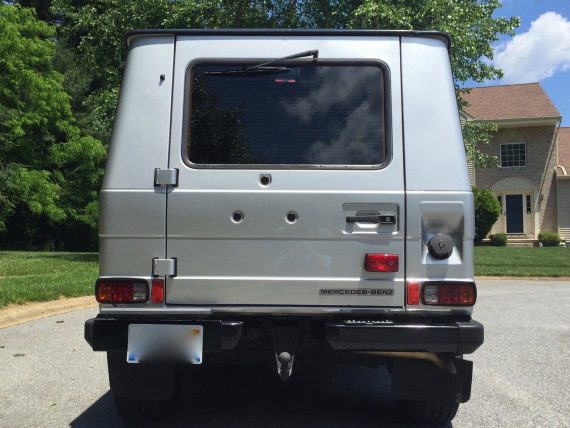 Year: 1988
Model: 280GE
Engine: 2.8 liter inline 6
Transmission: 4-speed automatic
Mileage: 55,825 mi
Price: Auction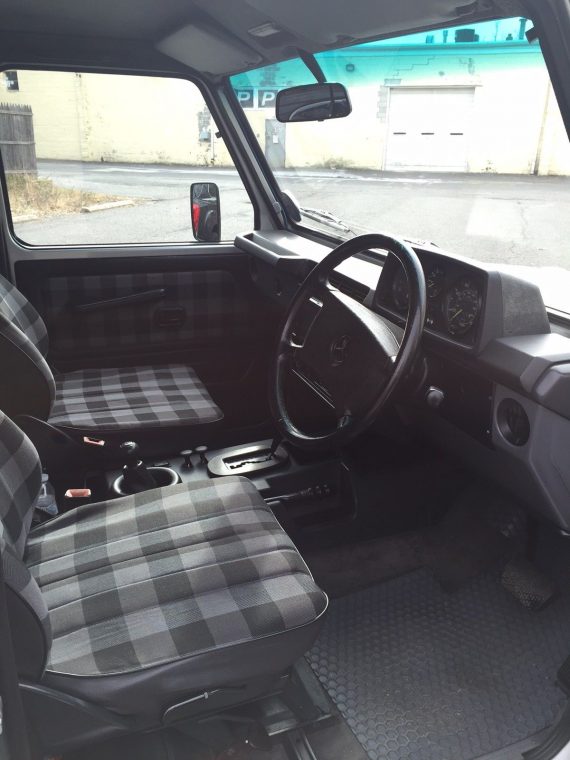 FOR SALE:
1988 Mercedes Benz 280GE SWB currently located in Wilmington, Delaware.

– Legally imported from England in 2013
– Properly registered and inspected
– Clean Illinois title
– Desired short wheel base 3 door model
– Right hand drive
– M110 6 cylinder engine
– 55,825 miles
– Automatic Transmission
– VIN #WDB46023227060226

Very rare to find one this clean and original to stock. Engine runs effortlessly. Transmission shifts smoothly. Diligently serviced and maintained. All fluids changed regularly. Front and Rear lockers fully functional. Transfer case shifts easily. New tires in April 2014. Brakes flushed and serviced in May 2015. Everything works as it should. US DOT converted MPH speedometer and odometer.

Clean. Garage kept. Body panels are straight. No dings. Spare tire mount removed, but included and easily reinstalled. Custom 3D printed plugs protect spare mount bolt locations. Spare tire shell cover included also ($750+ value). Has been cosmetically reconditioned over the last few years. Aged rubber trim replaced along with other things. Original grey plaid cloth/vinyl interior is fantastic. Rear bench seat and jump seats in great condition.

Updated to modern Radio/CD/DVD head unit with Bluetooth and USB. Speakers installed in front foot wells and custom speaker under rear bench seat (900+ value).

Looking to start a new project and need the space. This beauty is ready for a new home. Great for a beach house, weekend cruising, or going anywhere.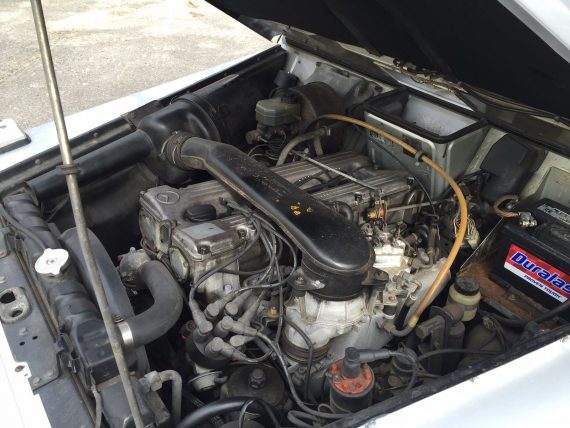 This 280GE seems to check all the boxes for someone looking for a clean 3-door. The paint looks great, the interior isn't torn the shreds and it even has an upgraded entertainment system to keep you sane. They did some work converting the speedo to MPH which tells me this truck might of been in the country before 2008. Obviously the drawback here is the right hand drive, but it's not a total killer if you are willing to get used to it. The M110 engine wouldn't be my first choice either, but they are rather plentiful in a lot of gas Mercedes from the 80s.
As for price, it would surprise me if this thing sold for under $25,000. Being on the east coast, I know a lot of wealthy beach house owners are eyeing this thing up as their run around. 1980s G prices are usually all over the map depending on how big a project it is. With this one being very well sorted, it's going to bring a nice payday for the owner.
– Andrew