The 1988 Porsche 911 Carrera Club Sport we originally featured last year has been relisted once again with a Buy It Now price of $175,000.
THE BELOW POST ORIGINALLY APPEARED ON OUR SITE December 27, 2013: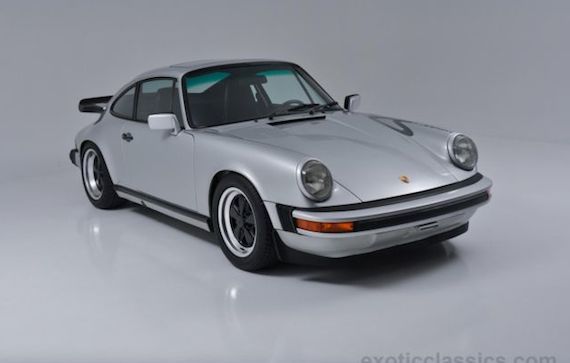 My favorite generation of the 911 is the 3.2 Carrera. This is the 911 that spanned much of my formative years and bridges the gap neatly between the vintage and modern era. Those are just two reasons these cars draw me in. There was a lot of choice to be had across the range, with normally aspirated and turbocharged flat sixes, Coupe, Cabriolet and Targa bodystyles and even the resurrection of the legendary Speedster name in 1989. However, there is one 3.2 that, in my opinion, trumps them all. It happens to be one of the rarest 911s ever. The Club Sport.
Even amongst some 911 enthusiasts, this model is a bit of a dark horse, due to the fact that only 28 were ever sold in the US market. But for those in the know, all they need to hear are those two magical words and their radar is up. This was a lightweight special with a blueprinted engine, sport suspension and more aggressive brakes. There were also some factory deletes such as air conditioning, radio, rear seating and front fog lights. This Club Sport for sale in New York is one of two sold in silver metallic and is the only one to be manufactured with an electric sunroof.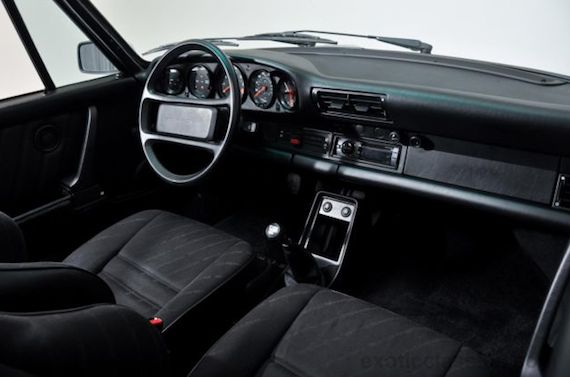 Year: 1988
Model: 911 Carrera Club Sport
Engine: 3.2 liter flat-6
Transmission: 5-speed manual
Mileage: 44,525 mi
Price: $175,000 Buy It Now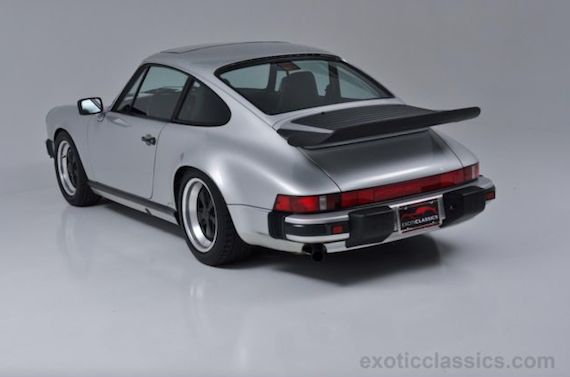 1988 Porsche 911 Club SportExotic Classics is honored to present this one-of-a-kind 1988 Porsche 911 lightweight Carrera Club Sport. (1 of only 28 U.S spec) Evo Magazine rated the club sport second to only the 1973 RS 2.7 in their group of the 10 best 911's of all time. This Club Sport is 1 of only 2 silver metallic and is the ONLY Club Sport with an electric sunroof. Options on this car include but are not limited to: Limited slip, factory sport suspension with handling and braking modifications (purpose built by Porsche for club racing). 3.2 liter engine, shorter gear shift lever, front + rear spoilers, 16″ alloy wheels, window sticker, no rear seats, 30,000 service done, porsche certificate of authenticity. This was one of the last Club Sports made and will not stay on the market for very long, get it while you can!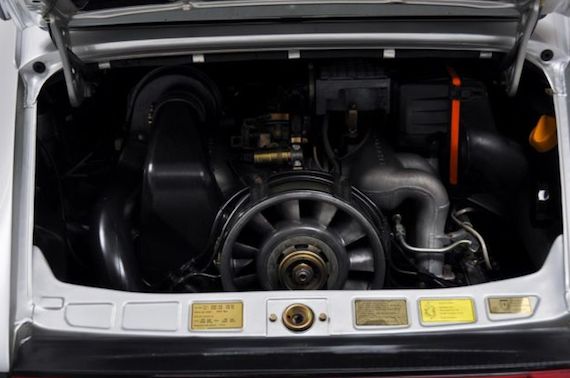 These special 911s rarely come up for sale. The last one we were aware of came up for sale in October 2011. So what price rarity, then? The last one we featured was nearing six figures and shortly before that, Sloan Cars had a white 1989 example for sale at $110,000. Sure, a lot of enthusiasts can't wrap their head around a premium for what amounts to a decal, tuning and a weight loss program. Many would rather spend less and get the faster 930 Turbo. However, for those who want exclusivity, it's hard to match the CS. The combination of the rare sunroof option, color and low mileage is sure to bring the collectors out of the woodwork. I'd suspect this one might hover somewhere in the $110,000 to $120,000 range if the right people jump in on the bidding.
-Paul