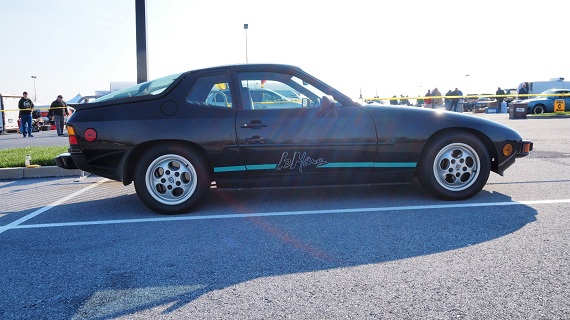 Porsche must be the king of obscure special models; it seems nearly every week there's some limited edition model virtually no one has heard of comes up for sale, generally with some premium attached to the asking price because of their rarity. But while many of these limited edition cars didn't make it to the United States, one that did was the special edition of the 924S. Sure, the 924S wasn't the most popular car in the Porsche lineup and still isn't, but it was a competent performer and sold reasonably well. 1988 saw the 924S bump up compression with a touch more horsepower, so if you're in the market look for one of the already more rare to find 1988 editions. But if you want really rare, to celebrate its Le Mans victories Porsche launched a special edition of the 1988 model; dubbed the "924S SE" in the U.S. and "924S Le Mans" everywhere else, these were effectively 924S Club Sports: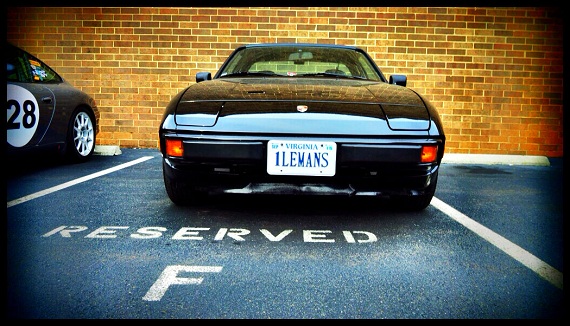 Year: 1988
Model: 924S Le Mans
Engine: 2.5 liter inline-4
Transmission: 5-speed manual
Mileage: 22,000 mi
Price: $35,000 Buy It Now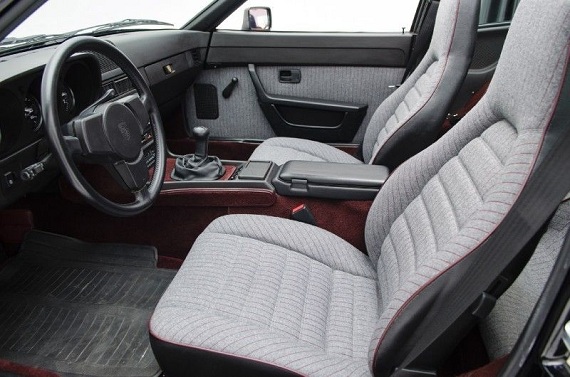 1988 Porsche 924s Le Mans N0. 414 of 500

Pristine As NEW!

This is a rare time capsule 924S Le Mans 1 of 500 Made for the USA. It is as new off the show room floor no flaws period. An Investment Quality Porsche that will out perform the stock market or a savings account at your local bank. Though it only has 22,000 miles on it, we performed a major service of new timing belts by a certified Porsche Service Center, with all rollers, new water pump, new fluids, new battery, and new tires. There are no cracks in the dash, the interior is flawless, the radio is OEM Blaupunkt with cassette deck. Everything is OEM working and as new. This 924 has the same engine as the 944 a 160 BHP engine plus an electric tilt/removable sunroof fitted as standard and includes its cover bag, and a Special 1988 LeMans Plaque.

In 1988, Porsche offered a limited-edition 924S Le Mans to celebrate the company's win in the 24-hour race. The Le Mans featured uprated and lowered suspension (10mm at the front and 15mm rear) and 'telephone dial' wheels. It was available only in Alpine White or Black, with 'Le Mans' decals down each side. The interior boasted distinctive striped fabric seats and an electric sunroof as standard.980 examples of the 924S Le Mans were built. ONLY 500 CAME TO THE USA!

This 924S was actually faster than its 944 cousin as it was lighter and had a more aerodynamic body style – probably not exactly, what Porsche had wanted to achieve.

1988 Porsche 924S Le Mans edition finished in Black over Gray interior and this one is quite possibly the nicest one left! Coming loaded with options such as; sport suspension, mudguards, cloth sport seats, air conditioning, removable sunroof, power steering, Blaupunkt Charleston radio, 3-spoke steering wheel, red carpet, and cloth door panels. No history of accidents or paintwork, this car is the real deal! Comes with all books and 3 keys.

You cannot judge this 924s by all the tired, worn out, spent, or high mileage EBay finds that are on the market. This has never been tracked and was stored inside for over two decades and is possibly the finest example of the first 50/50 weight distribution water-cooled Porsches on the Planet!

NO TIRE KICKERS There may be now finer example on the planet! A rock solid investment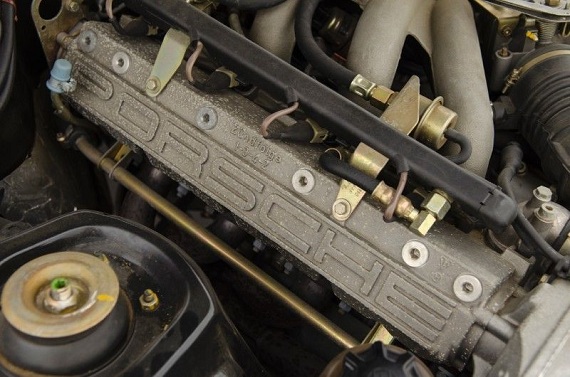 Now, here's the interesting part – the Le Mans edition didn't officially come to the United States. We've shown a few of the 924S Special Editions fairly recently, but the option codes and styling was slightly different between the SE and the LM. So what gives? Well, a quick search of the VIN shows this car has been for sale before, and surprise, surprise – no "Le Mans" decals. Unfortunately, it appears that this owner or seller has applied the decals in the hope that the car will be worth more money, I'd suspect. Interestingly, the U.S. Special Edition model is effectively just as rare as the Le Mans edition, but the Le Mans had more options available and slightly different wheel and interior finishes. Regardless, condition on this car – minus what appears to be a dented front valance – is top. Certainly it's one of the best that's available anywhere, but unfortunately for the seller, the last few have stalled well under $10,000; despite the time-capsule condition of the car overall, I think the fake badges and the relative obscurity and lack of desirability of the Special Edition leaves the pricing on this car at that level; probably, at best, a $10,000 car. For that price, it's one of the best Porsche values you can grab, but at $35,000, I'd pass in spite of my love of the watercooled 4-cylinder Porsches.
-Carter