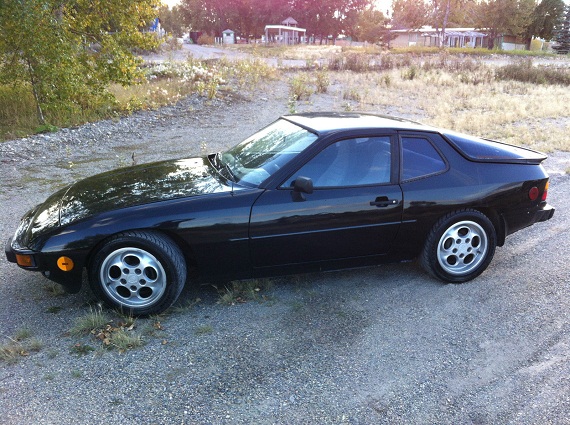 A few months ago was the last time we featured a nice Porsche 924S. That particular 1988 Porsche 924 Special Edition was the same model that I'm writing up today, but unlike that car this particular model has the original staggered phone dials and shows off that neat model-specific interior a little more. The 924S remains a solid value with clean looks, great performance and low ownership costs. Today's example looks quite stealthy dressed in black, and kitted out with most of Porsche's "go faster" bag of tricks from the 1980s these last of the run were the fastest normally aspirated 924s produced: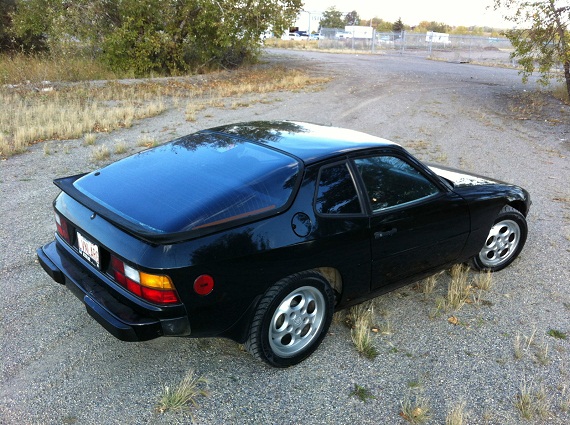 Year: 1988
Model: 924S Special Edition
Engine: 2.5 liter inline-4
Transmission: 5-speed manual
Mileage: 99,400 mi
Price: Reserve Auction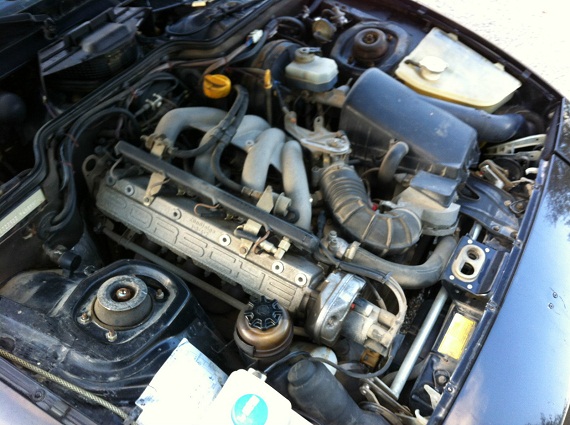 Selling our 1998 Porsche 924SE
This was the last year Porsche made the 924 & this is a true "real" special edition "SE" model

In 1988, the 924S' final year of production, power increased to 160 bhp (119 kW; 162 PS) matching that of the previous year's Le Mans spec cars and the base model 944 (itself detuned by 3 bhp (2 kW; 3 PS) for 1988). This was achieved using different pistons which raised the S' compression ratio from 9.7:1 to 10.2:1, the knock-on effect being an increase in the octane rating, up from 91 RON to 95. This made the 924S slightly faster than the base 944 due to its lighter weight and more aerodynamic body.

(Copied from wikipedia under "special models" -) US market SE:
Black only paint scheme with optional SE Edition decal. Equipped with manual steering, manual windows and door locks, sunroof delete, radio delete, AC delete, cruise delete, passenger side door mirror delete, wider 15×7 phone dial alloys for the rear while retaining 15×6 in front, and the M030 package which included stiffer springs and Koni shocks. The cars had a unique lightweight gray knit cloth upholstery (which deteriorated very quickly) with maroon pinstriping, and maroon carpeting. The sunroof, A/C, cruise, power steering, passenger door mirror, and radio could be added back optionally.
This car has sunroof delete , 4wd disc, koni adjustable coilovers , period correct stereo ,air cond, new Avon tires, fresh tune up, everything works as it should & runs beautiful!!
The car is not perfect (a few wear marks in drivers seat ,a couple stone chips in windshield & the paint/body is (in my opinion) a 6 out of 10 . She shows well ,is very well maintained by an enthusiast & handles superb.
This is a no reserve auction going to the highest bidder,!! Buyer pays shipping , I am happy to assist if needed, also I can answer any questions or take more pictures if you like! Thanks for watching & happy bidding/ good luck!!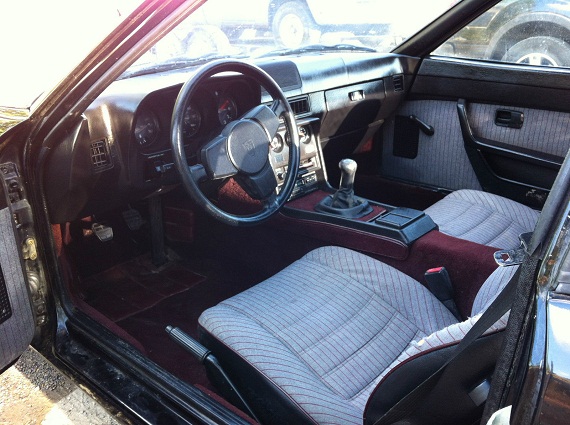 It's nice to see a no reserve auction to see what this model will bring. Often 924s are in a horrible state of disrepair or seem to be in incredible condition, and values or asking prices therefore also are pretty polarized. The last 924S SE I wrote up had the decals missing on this car, slightly less miles but failed to sell in the $5,000 – $6,000 range. This car presents pretty well for a driver in the photos and seems to be pretty honestly presented, but despite that bidding is quite low at $1,700 at time of writing with a few days left. I'd suspect this car will struggle to break mid-$4000 range – a price at which it's a heck of a deal in my opinion. If they had only called it "Club Sport", people would be paying 3 to 4 times that rate for one of these models…
-Carter