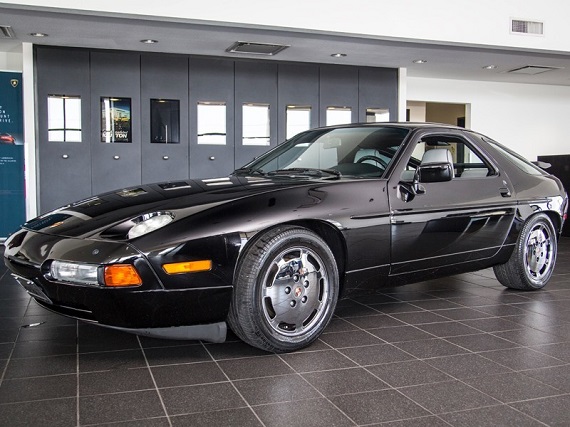 Value among Porsches isn't always easy to find, especially if your typical checklist mostly is filled with a variety of 911s. But once we venture away from Porsche's rear-engine icon we discover quite a bit more performance value for your money. For those who'd still prefer a healthy dose of the marque's famed refinement and luxury to go along with that performance, the 928 can step in to handle all of those roles. Granted, prices do go up a bit with these relative to the rest of the front-engine Porsche lineup, but within the second-hand market we generally remain in reasonable price territory so long as we stay away from the 928 GTS. One of the best non-GTS examples is the 928S4, which still packs a healthy 320 hp and 316 lb-ft of torque and when equipped with a 5-speed manual like the one we have here, they serve the role of performance GT quite well. Here we have a really nice looking Black 1988 Porsche 928S4, located in Houston, with a Light Grey leather interior and just 26,262 miles on it.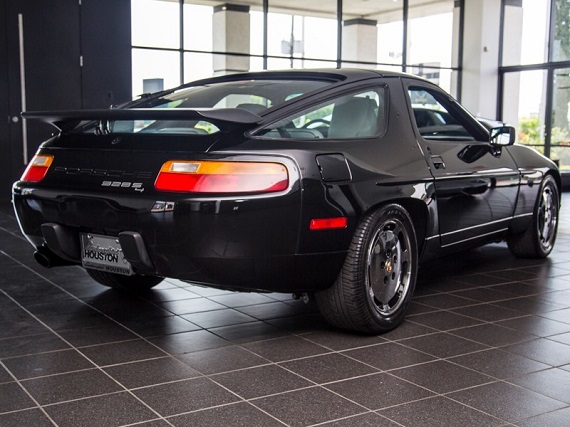 Year: 1988
Model: 928S4
Engine: 5.0 liter V8
Transmission: 5-speed manual
Mileage: 26,262 mi
Price: Reserve Auction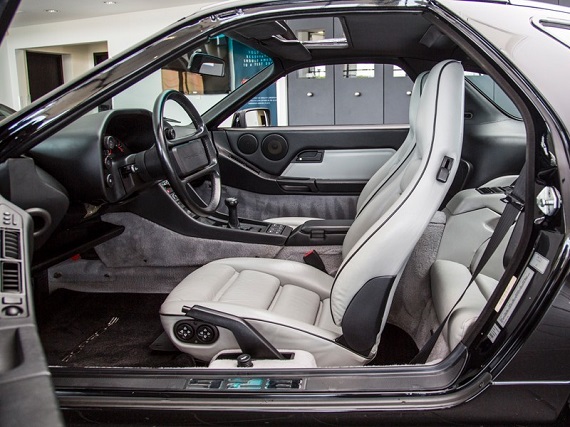 1988 Porsche 928 S4

Lamborghini Houston is proud to offer this beautiful 1988 Porsche 928 S4 in Black over a Light Grey interior with 26,262 miles. This 928 S4 is powered by a 4.9L V8 producing 320 hp and 317 lb-ft of torque through a Rear Wheel Drive system and a 5-Speed Manual Transmission. This 928 S4 is further enhanced with the following:

Electrical Sliding Roof
Divided Rear Seats
Manual Transmission
Electrically Adjustable Front Seats
Forged Wheels in Anodized Platinum
Blaupunkt Toronto SQR-48 Radio
Sport Seats in Leather
Seat Piping in Black

Lamborghini Houston is a member of the Indigo Auto Group. We offer an extensive range of superb, low mile exotic and luxury automobiles. Our dealership features a beautiful Corporate Identity showroom, fully staffed factory certified service center, parts department, detail department, and Lamborghini accessories boutique. Allow us to also help arrange Enclosed Transportation of your new car directly to your home anywhere in the world. Financing is also available. Trade-in proposals are always welcome. If you like this vehicle and have questions, simply call, email, or drop by our location at 13921 North Freeway (I-45N) on the north side of Houston. You will meet the friendliest group of car enthusiasts anywhere!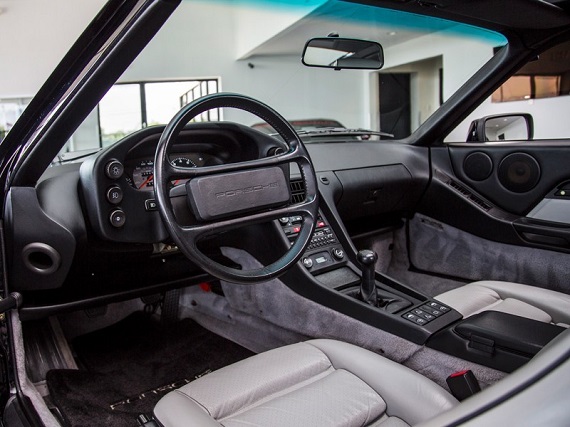 There are two things I find particularly striking about this 928. First, this might be the only instance in which I have liked a chrome wheel. Perhaps that is down to the lighting in the pictures, but I think it goes beyond that and has to do with the flat disk wheel design. On anything other than a 928 I would probably hate these wheels, but I've always liked them on these cars. And I do like them in chrome, at least on a black 928, as non-chrome they can look a little dull. Perhaps I'd change my mind seeing it in person, I'm really not sure. The second striking feature comes from a similar place of surprise. I really like the interior and normally a light grey interior would do nothing for me. The darker grey and black accents are helping a lot in that regard and the combination looks great. The end result is one of the better 928s I've seen and if everything on it checks out mechanically then it should make for a wonderful drive. Bidding sits currently at $28,011. Given the low mileage, manual transmission, and good condition I'd expect we'll see this one reach into the mid-$30Ks and could even stretch toward $40K. Relative to a lot of other Porsches from this era that's a pretty nice value and while money could be saved by locating a higher-mileage example, the 928 has long been known to be an expensive car to repair if they've been neglected. Paying more in the beginning could actually cost a good bit less long term.
-Rob