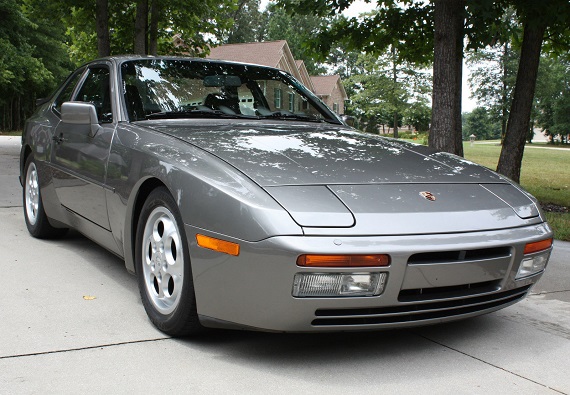 We've talked quite a bit about increasing values on Porsche 944 Turbos, and especially the high market price of the 1988 944 Turbo S and S-specification 1989 models which are highly prized. While in 1989 you could not opt-out of the S trim features (hence no S designation), in 1988 you could. With more power, bigger brakes, and better suspension, why would you? Well, because in 1988 ticking the "M030" option box to get the S-specification cost you a staggering $5,510, and Porsche then declared you "needed" another $2,000 worth of options like cruise control and a nice radio – but, ironically perhaps for Porsche, not a limited-slip differential, which you had to tick option 220 to get, too (*it was a mandatory option in 1989). That brought your already pretty pricey 4-cylinder Porsche from $40,000 to a nose-bleeding $48,000 – around double what you'd pay for a Porsche 924S. So, it was no surprise that while the S specification was popular, it was not chosen by roughly 2/3rds of 944 Turbo buyers in 1988. Still, it feels almost unusual to see a non-S 944 Turbo today as so much attention is focused on the special upgraded model. When you see a 944 Turbo that looks like today's example does, though, it's worthwhile choosing the lesser: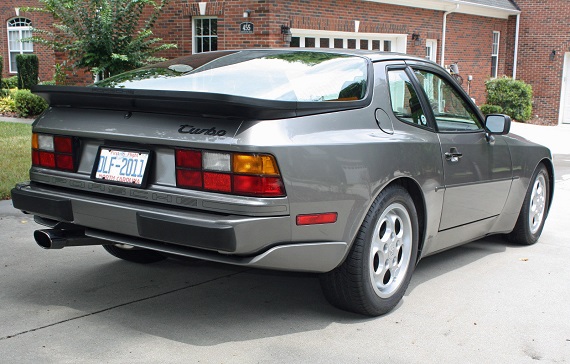 Year: 1988
Model: 944 Turbo
Engine: 2.5 liter turbocharged inline-4
Transmission: 5-speed manual
Mileage: 68,931 mi
Price: Reserve Auction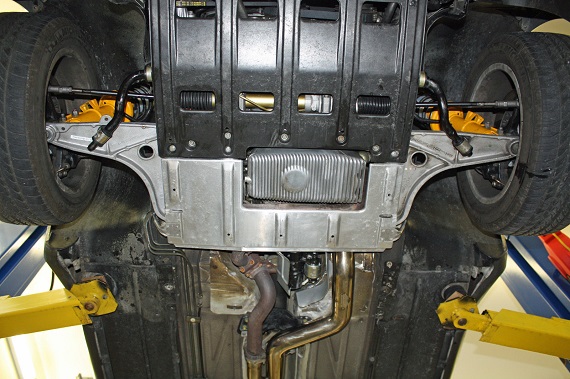 Be sure to scroll down the ad to see many more photos.

Up for auction is a 1988 Porsche 944 Turbo with 68,931 miles. This is NOT an "S" model. It is a four owner car with the second owner owning the car from 1989 until 2015. I have all the service records dating back to 1989 and I have the 1989 bill of sale. Those service records document thirty-three oil changes. I do not have the original window sticker. I do have the original owner's manual, two keys, the tire compressor, and the locking lug nuts that I removed. It even comes with the plastic gloves that came with the car so the owner would not get his hands dirty changing a tire.

As you can see by the photos, the car is in excellent condition. The fact that there are no cracks in the dash and that the cargo area carpet is not faded indicate that the car has always been garaged. It comes with the standard phone dial wheels that were re-finished in 2015. It has cruise control, PW, PS, PB and it does have airbags.

As I indicated above, the third owner had the wheels re-finished in August 2015 and purchased a new set of lug nuts at that time. He also had new stone guards installed, had an alignment done, replaced the hood insulation pads, replaced the right front lower control arm, and replaced the front brake rotors and pads. Prior to my purchasing the car, it had always been a Pennsylvania car. Since the third owner lived near Fabspeed's shop, he had them install a stainless steel exhaust system, which sounds fantastic. I have the original exhaust as well which goes with the car.

I have been a Porsche club member since 1978 and, back in 1987, I had purchased a new 944T. Having just sold a car last fall, I was looking for a replacement and decided to find a nice 944T. This car was in great shape and drove like a new car. The clutch is in great shape, no synchro issues, and it tracks straight. However, it did need to have some details attended to.

I replaced the radio with a Blaupunkt bluetooth one-the original radio comes with the car

Installed new speakers

Replaced the headlights with better ones

Replaced the fog lights with the Euro units that have both a fog light and a driving light

Hard wired for a Garmin GPS

Repaired the brake sensor harness

Replaced the aging fuel lines to the fuel rail

New timing and balance shaft belts

New AC/alternator and PS belts

New distributor cap and rotor

New plugs wires and plugs

Had the starter rebuilt

New oil pressure sender

New Koni Sport shocks

Rebuilt steering rack

All of this work is documented on the Rennlist forum at: http://rennlist.com/forums/924-931-944-951-968-forum/905361-projects-on-our-new-to-us-1988-944-turbo.html

I also had the nose of the car and the mirrors painted because of stone chips.

It has the original glass. The underside shows absolutely no rust and looks great. While it is not a concours car, it is in excellent condition and anyone would be hard pressed to find a nicer one. The new owner will not be disappointed with this car. There aren't many unmolested cars like this one and they have been appreciating quite strongly, as evidenced by some 944T's that were recently sold on the Bring a Trailer website.

About two years ago, my wife and I purchased a small motor home. We have really enjoyed the RV lifestyle and are ready to move up to a slightly larger motor home. I would like to use the money from this sale towards the down payment. This car has a clear title with no liens.

The car is sold as is with no warranty. I will gladly assist the winning bidder in preparing the car for their shipper of choice.

Many more additional photos can be seen at: http://s188.photobucket.com/user/jerhofer/library/1988%20Porsche%20944%20T%20eBay?sort=9&page=1

If you have any question, please feel free to call me at 704-657-8320.

Buy with confidence. I have been an eBay member since 1999 and have a perfect 100% feedback. Below are some feedback comments made on other vehicles that I have sold through eBay.

2008 Harley Davidson Sportster- LOVE the bike! Meticulously maintained, mechanically flawless…thank you! A+

2008 Harley Davidson V-Rod-Thank you for an easy, pleasant transaction.Excellent Seller. A++++++

2004 Audi S4 Avant-The best eBay transaction I have ever had-period.

1968 Corvette 427/435HP-Excellent transaction. Couldn't be happier with the car. Thanks!!! A+++++

1990 Ferrari 348-Very honest representation of vehicle. Jerry is a great guy!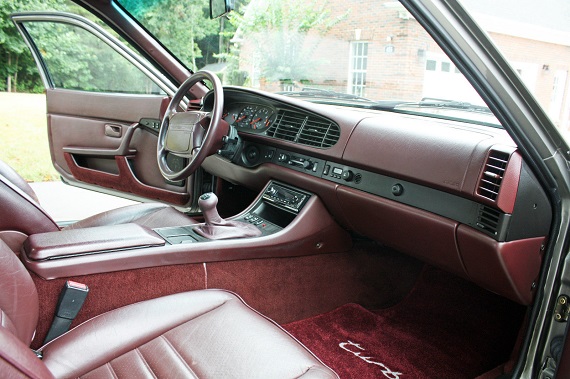 The VIN sticker lists the color as LY7U Stone Gray Metallic, and it's one of the best colors on the 944 Turbo I think. However, I really like it offset against the early '86-spec black Fuchs wheels rather than the high offset '87/'88 Phone Dials, which generally are my least favorite wheel on the Turbo. Despite that, these look fantastic thanks to a recent refinish. What is really nice is the LX-option burgundy leather interior, which is as usual a little too Porsche-matchy-matchy yet oh so good. Other options include 160 for the "Charleston" radio option, 418 for body side moldings, 454 for cruise control 650 for sunroof and 946 for leather seats. All in all, it is modestly but typically equipped for 944 Turbos. But the condition is the real draw, and this is certainly one of the better 944 Turbos to come to market, with modest miles but not so low you're afraid to drive it. Hagerty currently lists a non-S '88 in condition 2 around $30,000; with a few days to go at time of writing well short of where this auction sits. While claimed prices on the 944 Turbo have been high, we've yet to see many actually change hands for those high amounts. We saw a nearly perfect, 5K mile '87 hit $30,000 last year, but the reality is that most 944 Turbos have been trading between high teens and mid-20s. The closest comp I have is the 1988 Turbo I looked at last July; it sold for just a hair under $22,000. Admittedly that was a year ago, but the market hasn't really moved all that much from what I've seen, so I'd expect the value on this car to be pretty similar.
-Carter