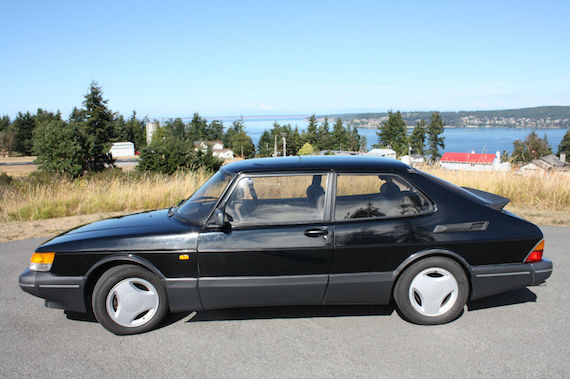 Every now and then, I'll see a Saab pass me by in my daily travels and it brings a smile to my face. Sure, towards the end of their run here in the US, it was a sad story, but we may never see such a unique car manufacturer ever again. Saab reached its zenith back in the 1980s, continuing on with a tradition of turbocharging they began a decade earlier well before other car manufacturers caught on to this technology. Perhaps one of the most beloved turbocharged Saabs was the 900 SPG. This model included a stiffer suspension and three spoke alloy wheels, as well as leather interior, air condition and premium sound system as standard. The SPG was further differentiated from lesser 900s with its unique lower body kit. There is a rabid group of followers for this car, so finding a good one for sale can be a challenge. This example for sale in Washington state is a one-owner example, which is sure to set off a firestorm of interest.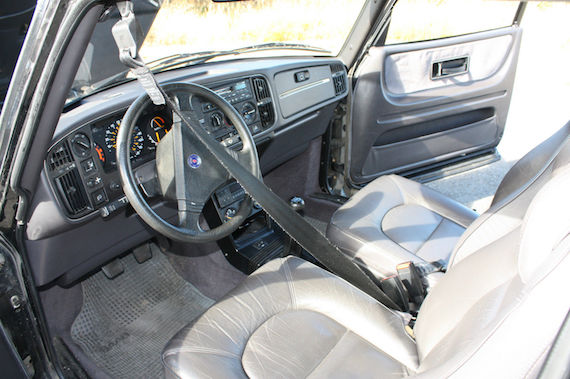 Year: 1988
Model: 900 SPG
Engine: 2.1 liter inline-4
Transmission: 5-speed manual
Mileage: 142,694 mi
Price: $7,000 Buy It Now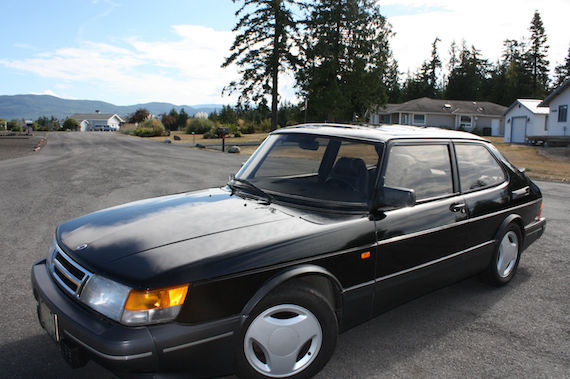 Original owner with sales slip & window sticker from Belkirk Motors in Kirkland Wa. Optional added: console psi, outside temp, battery group and air horn. Michelins and new headliner (except moonroof) installed in 2013. Replaced headlamp protectors this year. Use of vinyl floor mats since new, plush mats in package. Set of shop manuals, promo publications and half case of oil filters. Parked in closed garage with no eating or smoking since new. Leather seats are not weathered and only slightly worn and there are no cracks of interior plastics. Reason for selling: moving to retirement facility that has no closed storage for vehicles. This 1988 SPG is listed else where and subject to prior sale. Unused Turbo belt buckle and gold keys from factory are included. This is a clean stock turbo vehicle with a Clarion Sound System and a manual 5 speed transmission that is exciting to drive and ready for a collector. I welcome email questions.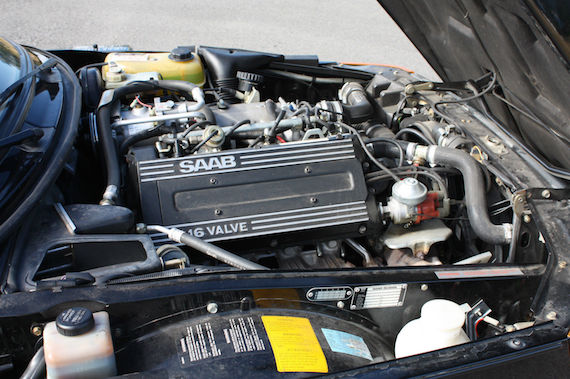 At the time, the SPG might have seemed to fall short a bit of the usual competition from Mercedes-Benz and BMW, namely the 190E 2.3-16 and M3, but time has been kind to this hatchback. Few were made and fewer still exist, but fortunately, they are still rather attainable for those looking for a bit of 1980s obscurity. The asking price here might seem steep for a Saab of this vintage, but try and find another one-owner example in condition like this. It would be almost impossible. This is another one of those cars that could be worth as much as someone is willing to pay for it.
-Paul