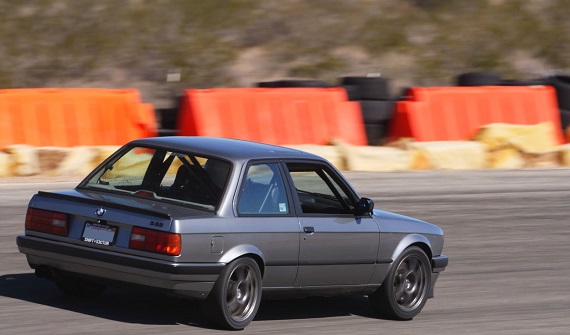 A fan favorite symbol of the 1980s with a perfectly balanced chassis, great aftermarket support, capable of massive upgrades in power, brakes and suspension, and avid race series still today; both the BMW E30 and Porsche 944 fit this mold. Since new, many have been hitting race circuits and autocrosses and now going on 30 years later they remain staples of their respective marque racing club events as well as amateur race series. Today I have a showdown between two modded examples; who will outbrake the other into turn one?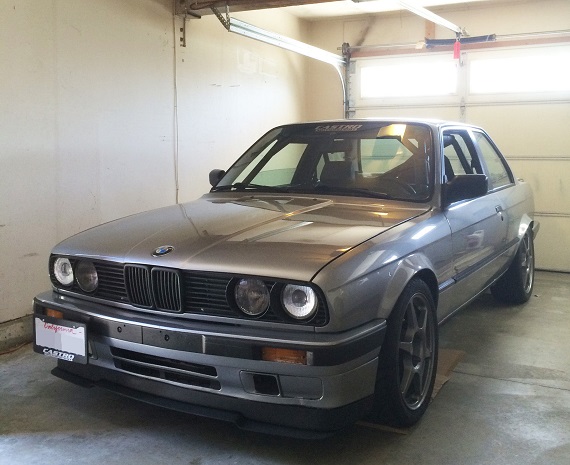 Year: 1989
Model: 325is
Engine: 3.2 liter inline-6
Transmission: 5-speed manual
Mileage: 176,000 mi
Price: $13,900 Buy It Now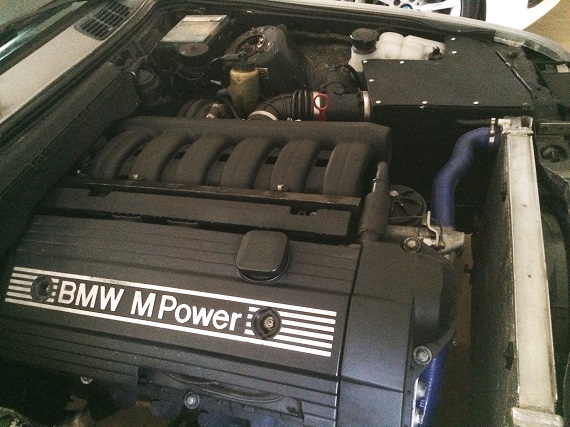 I am a BMWCCA LA Chapter member, and I am selling my much loved e30 track car which I only put on about 700 miles in the past one year.
This build is an incredible machine. All works below performed by Castro Motorsport in N. Hollywood, CA. They are the best BMW performance mechanics I've ever met.
If you are a kid looking for an e30 for the "cool" factor, save your time and don't even bother reading the following. I'm not selling this to a little kid who's looking for a car to abuse!
I have no sales pitch, just read the following build specs.
Absolutely serious enthusiasts only!
CA BAR legal, passed smog NP, additional Smog, Shipping / pick up is your responsibility.
Not a "Showroom" car, but gets a lot of "cleanest track car ever" comments, and thumbs up on the streets. Has some minor scuffs and flaws but in very good condition.

Thank you and good luck!

Motor and other new parts:
New head gasket
New head bolt set
Installed S52 Engine from 1999 M3 with 127k miles. Informed all cylinder was tested and had good pressure throughout.
New coil insulator boots
New spark plugs
New OBD2 to OBD1 conversion software
All New timing components
New metal impeller water pump
New thermostat
CARB legal custom 2.5" performance exhaust system with 2 new M3 spec cat. converters, resonator and a Flo Pro muffler
New O2 sensor
New ignition coil boots
New Godspeed all aluminum racing radiator (used for about 300 miles when it was installed)
All new silicone radiator hoses
All new engine fluids, fuel filter
New fuel pump
New fuel pump bracket
New OEM fuel tank
New OEM fuel connector
EVAP system and fuel lines replaced with better condition used units
VANOS unit replaced with better condition used unit

Transmission and Drivetrain:
Great condition ZF 5 speed transmission with 96k miles with custom sport shifter
New F1 Racing chromoly lightweight flywheel
New F1 Racing stage 1 clutch kit
New transmission mounts
New solid rubber driveshaft flex disc
New center support bearing
Used 2.93 limited slip differential
New Redline transmission and differential fluid
New differential mount bushing

Suspension:
Front – All used with about 10k miles
E36 M3 5-lug suspension conversion
Kong top adjustable struts
Ground Control coil overs
Ground Control adjustable camber and caster plates
Rear-
318 ti rear 5-lug suspension conversion
Ground Control coil overs – used w/ 10k miles
Bilstein sport rear shocks – used w/ 10k miles
New heavy duty rear shock mounts
Upgraded used e30 6 cylinder axles
New Ireland Engineering poly-urethane RTAB
New Ireland Engineering poly-urethane sub frame bushings

Brakes:
E36 M3 Front upgraded brakes
318ti rear upgraded brakes
All new brake pads and rotors all around
Stainless steel brake lines
ATE Super Blue high temp fluid

Interior
Full 6-point drag legal welded roll cage
1 Brand new Sparco 6-point FIA approved harness
1 Brand new Corbeau FX1 bucket seat
1 set of new Corbeau Aluminum racing side mount bracket
1 set of new Garagestic Aluminum e30 racing seat mount
1 black E30 OEM passenger sport seat
Black vinyl OEM door panels
Anti-flammable sound barrier carpeting in rear

Complete corner balance and hand alignment from Westend Allignment, New set of Light weight K6R Wheels and Federal RSR Track tires (17 inch), AC delete, Wiper fluid delete, no PS… Etc.
Gosh, it wasn't that long ago that $14,000 bought you a pretty sorted E30 M3 track car. But those days have left us, and with the market on all E30s creeping upwards thanks to 'Boxflare Mania' even heavily modded examples have pretty strong asking prices. The later E30s got cleaner bumper treatments and generally look a bit slimmer and more sophisticated than the early "diving board" bumper models, and this one is no exception. With color matched wheels, it's both stealthy and pleasant to look at, but stands out just enough from the crowd to say it's a bit more special than your typical E30. Under the hood is the real treat, with a S52 swap providing plenty of motivation. But with suspension and brake upgrades to match, this car should be a great balance and looks really well sorted and tastefully done. But how does it compare to the next level of performance?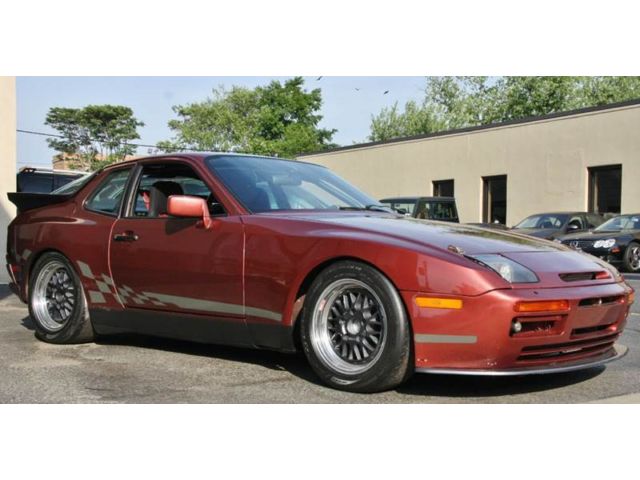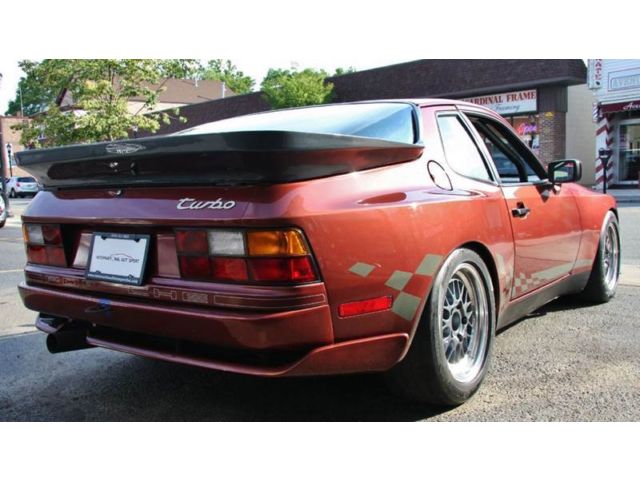 Year: 1986
Model: 944 Turbo
Engine: 2.5 liter turbocharged inline-4
Transmission: 5-speed manual
Mileage: 87,140 mi
Price: $13,999 Buy It Now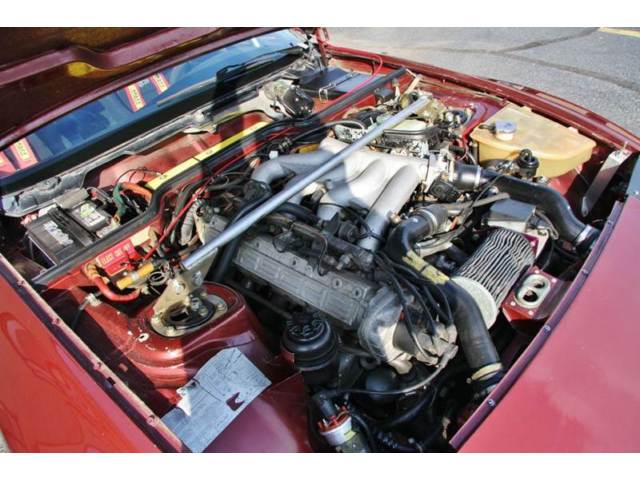 Description
TRACK PREPARED '86 944 TURBO· DRIVER'S EDUCATION I PCA CLUB RACE CAR mts CAR HAS BEEN METICULOUSLY MAINTAINED AND MODIFIED TO PRODUCE THE BEST COMBINATION OF FUN AND RELIABILITY. IT IS FAST AND HANDLES EXCEPTIONALLY WELL BEST BANG FOR THE BUCK AVAILABLE! UPGRADES AND MODIFICATIONS ·COMPLETE ENGINE REBUILD BY PORSCHE SPECIALISTS DOUGHERTY AUTOMOTIVE AT 76,000 MI WITH RACEWARE ROD BOLTS AND HEAD STUDS, WIDEFIRE RING HEAD GASKET. REPLACED WATER PUMP, TIMING BELT AND CLUTCH. EVERYTHING DONE TO INSURE THE UTMOST IN RELIABILITY! BRAND NEW TRANSMISSION REBUILD BY RICH JACKSIC LAST MONTH! NEW GEARS, LTD SLIP AND COOLER! BILSTEIN MOTORSPORTS INVERTED STRUTS WITH 550 LB PRIMARY SPRINGS · BILSTEIN MOTORSPORTS COILOVER REAR SHOCKS WITH 500 LB SPRINGS · CUP CAR 30MM HOLLOW FRONT SWAY BAR · WELTMEIS1ER 22 MM REAR ADJUST ABLE SWAY BAR · FABCAR 'N ARMS · DELRAN 1RAILING ARM BUSHINGS · S4 FRONT CALIPERS, 993 FACTORY DRILLED ROTORS · PAGID ORANGE AND CARBOTECH PADS · COOL BRAKE FRONT DUCTS · STAINLESS STEEL BRAIDED BRAKE LINES · AUTOPOWER FULL RACE CAGE · KOENIG RACE SEATS FOR DRIVER AND PASSENGER · TRW CAMLOCK 5 POINT HARNESS' FOR DRIVER AND PASSENGER · K-2618 S TURBO · TURBO BOOST GAUGE · AUTOTHORITY CUSTOM CHIP · FULL 3 EXHAUST (NO CAT-NO lEST PIPE) WITH FLOWMASTER MUFFLER · STAINLESS STEEL B&B HEADERS · CUSTOM TRANS AXLE WI1H LOW RING AND PINION, COOLER & LIMITED SLIP DIFF · TURBO CUP RACING CLUTCH · PCA ELECTRICAL CUTOFF AND TOW MOUNTS · GT RACING FIBERGLASS HOOD WITH CAPTIVE LATCHES · GT RACING FRONT AND REAR AERO SPOILERS · GT RACING LIGHTWEIGHT EURO REAR BUMPER · GT RACING VENTED NOSE PANEL FOR ADDITIONAL INTERCOOLER VENTlLATION · GT RACING LIGHTWEIGHT SUNROOF PANEL (SAVES 20 LBS) · HELLA 90MM FIXED HEADLIGHT CONVERSION (SAVES 20 LBS) · REMOVED POWER STEERING (SAVES 20 LBS) · 924 GIR AC DELETE PULLEY · CUSTOM 3 PIECE BBS MAGNESIUM RACING WHEELS WI MICHELIN SPORT CUPS · THIS CAR STILL RETAINS ALL OF ITS ORIGINAL PAINT, DOES HAVE SOME CHIPS AND DINGS, BUT STILL IN VERY NICE SHAPE AND NEVER CRASHED, BUMPED, OR DAMAGED IN ANY WAY!! FOR MORE INFORMATION ON THIS SPECIAL 944 TURBO CONTACT US DIRECTLY AT 973 513 9023. MORE PICTURES ON OUR WEBSITE AT WWW.INTERNATIONALAUTOSPORTINC.COM .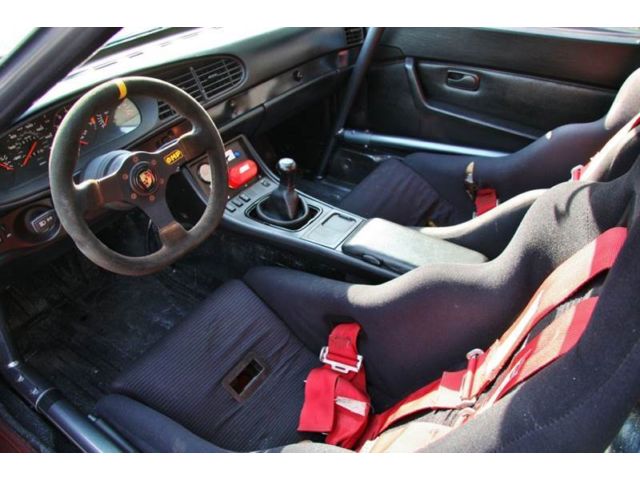 This 944 certainly looked familiar to me, and after some digging I found that indeed I wrote it up in a different guise last June. I have to say that the changes since then have been generally positive. Though the gold BBS wheels are race-inspired, the graphite color they've been painted is more subtle and suits the Garnet Red Metallic exterior a bit better. They're complimented by 911 GT3 checkered flag decals up the side that work well and a resprayed splitter which no longer looks haggard. Finally, the cage was painted black from the yellow of last year – again, a nice change. That classing up has cost; the car was available last year for $2,000 less than the current asking price. However, to me it still strikes an excellent value and has more performance potential than the E30.
It all comes down to balance, so to speak. The E30 offers a dependable package that's quite slick and understated and should be relatively inexpensive to keep going. The 944 Turbo offers more performance and exotic looks for the same money upfront and generally looks like a better build than the E30, but keeping the 944s track ready can be more expensive than E30s – especially when they've been turned up. Still, my vote goes to the more potent and fantastically presented 944 Turbo – which would you choose?
-Carter