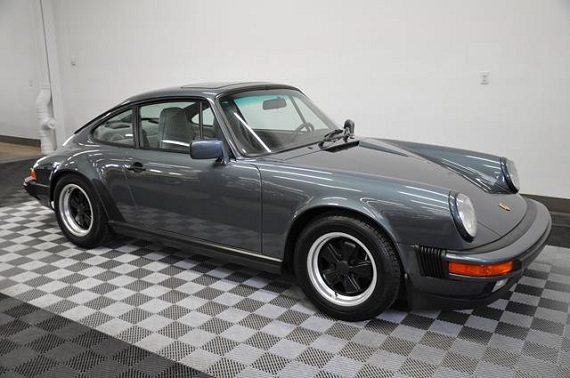 This is my second potentially "market setting" 3.2 Carrera and this one, as should be immediately clear from the specifics of the car and the asking price, epitomizes that term. Here we have a Venetian Blue Metallic 1987 Porsche 911 Carrera Coupe with a special order light grey interior and a mere 8,900 miles on it. And all of this loveliness could be yours for just $157,500. How did we get here? I'm not really sure and I have no idea where we go from here (though I'd be shocked if things went up). The car itself: it's a nice combination and the condition looks good, though this is a color that is done a disservice being photographed indoors. It needs to be in the sunlight where that Venetian Blue exterior can show off its vibrancy and where the lightness of the interior makes a lot more sense. It is otherwise a fairly standard 3.2 Carrera that I presume has spent its life in a garage. Like in most such cases that is too bad as this 911 hasn't been truly enjoyed, but we are used to such things around here. My curiosity is piqued by the asking price and along with yesterday's Targa these aren't entirely outliers. I've seen others with very high price tags and at least this one, though it is by far the highest price tag I have seen, has a collection of attributes that combined can warrant a significant premium. Something is going on with the market for these Carreras and we need to see where it settles.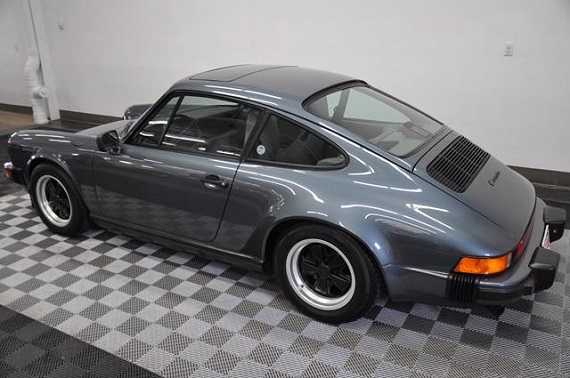 Year: 1987
Model: 911 Carrera
Engine: 3.2 liter flat-6
Transmission: 5-speed manual
Mileage: 8,900 mi
Price: $157,500 Buy It Now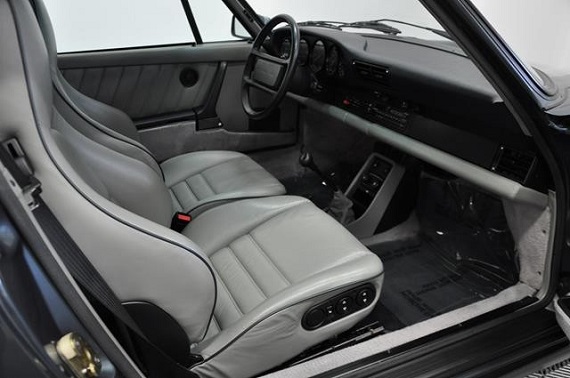 1987 Porsche 911 Coupe
WE HAVE JUST ADDED TO OUR EXTENSIVE EXOTIC CAR INVENTORY A BEAUTIFUL 1987 PORSCHE 911 COUPE IN VENETIAN BLUE METALLIC WITH SPECIAL ORDER LEATHER INTERIOR AND ONLY 8900 MILES. THIS 911 COUPE IS EQUIPPED WITH: 5 SPEED, SPORT SEATS WITH ELECTRIC HEIGHT ADJUSTMENTS, HEATED LEFT AND RIGHT SEATS, STEERING WHEEL WITH RAISED HUB, RENO RADIO, CENTRAL LOCKING SYSTEM, SPORT SHOCK ABSORBERS, ELECTRIC SUNROOF, COMPLETE BOOKS, ORIGINAL WINDOW STICKER, EXTRA KEYS, TOOL ROLL, JACK, TIRE INFLATOR, SERVICE RECORDS AND MORE. BUY THE BEST FROM THE BEST!!!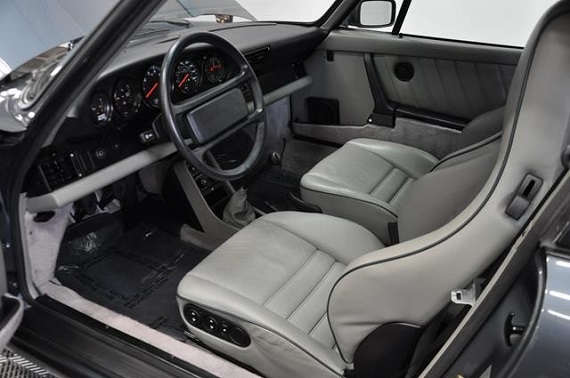 I really cannot say much about this asking price because on the surface it seems so unfathomable and ridiculous that it's barely worth talking about. Yet, from the seller's perspective what's the point if there isn't some sort of precedent, or at the very least some chance that it will engage a potential buyer even if the ultimate selling price is significantly lower? So it makes me wonder if I've missed something. Perhaps there has been a recent sale or two that has suggested this is where we are headed. This Carrera does have many of the hallmarks of high-dollar 911s – ultra-low-mileage, G50 transmission, rare exterior color, special order interior color, optional sports seats – but it isn't even an '89 so we're really stretching the market here. In fact, we're well into the territory of a similar year 930 and for this money you can get one that you can drive and I think has better upside. At best, this car will serve as a data point and I hope to keep an eye on it to see what happens. I imagine it will be for sale for some time and I hope that eventually we will get a sense of its true vale.
-Rob