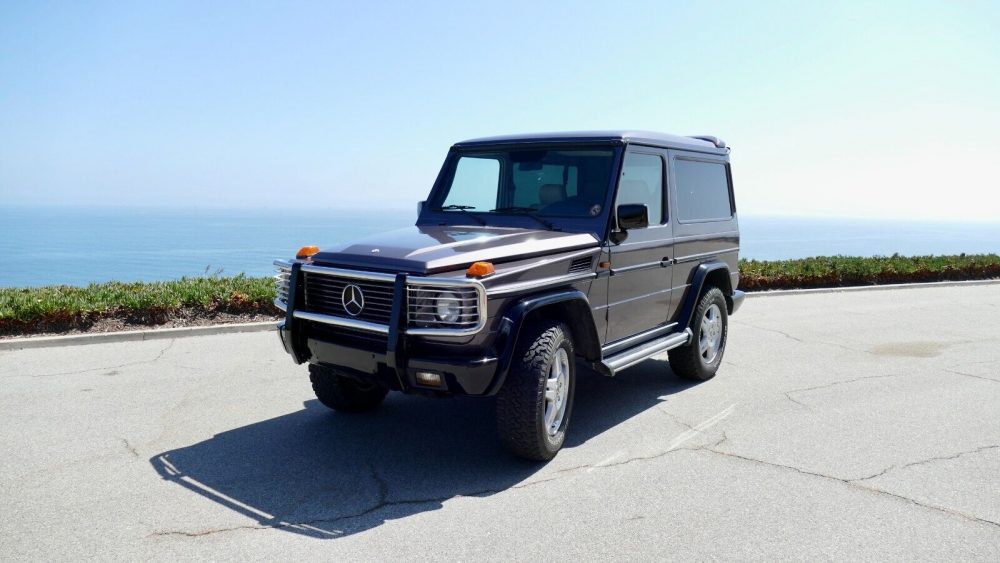 One of the biggest jumps in values over the past two years has been the Mercedes-Benz G-Class. It seems that no model was spared in the G world, as almost everything saw a spike a value. Pre-2020, finding an early-2000s G500 in decent shape for around $25,000 wasn't a problem. Now, those trucks are well over $30,000 and it only gets crazier from there. With the pre-2002 imports, things get a little more complicated. Given all of these trucks are imports with varying degrees of condition of specifications, you really only have a ballpark based on recent sales. However, that might only be a handful given their rarity, so values tend to be a bit more suggestive when talking about a fixed asking price. Today's G, a short wheelbase 300GE, is one of those situations.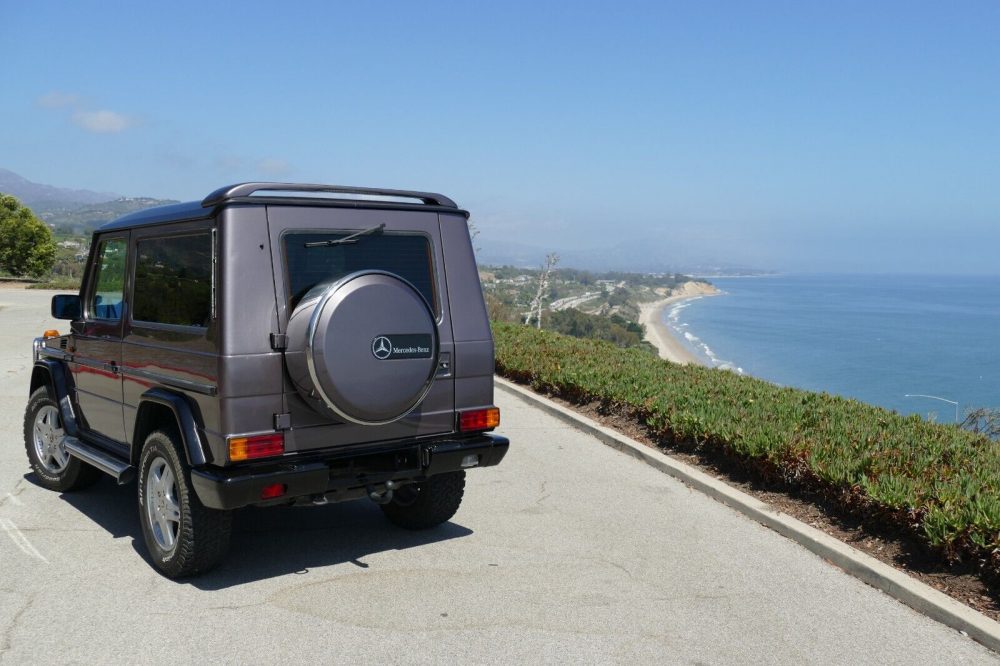 Year: 1993
Model: 300GE
VIN: WDB46322717092478
Engine: 3.0 liter inline-6
Transmission: 4-speed automatic
Mileage: 162,722 km (101,110 mi)
Location: Miami, Florida
Price: $38,500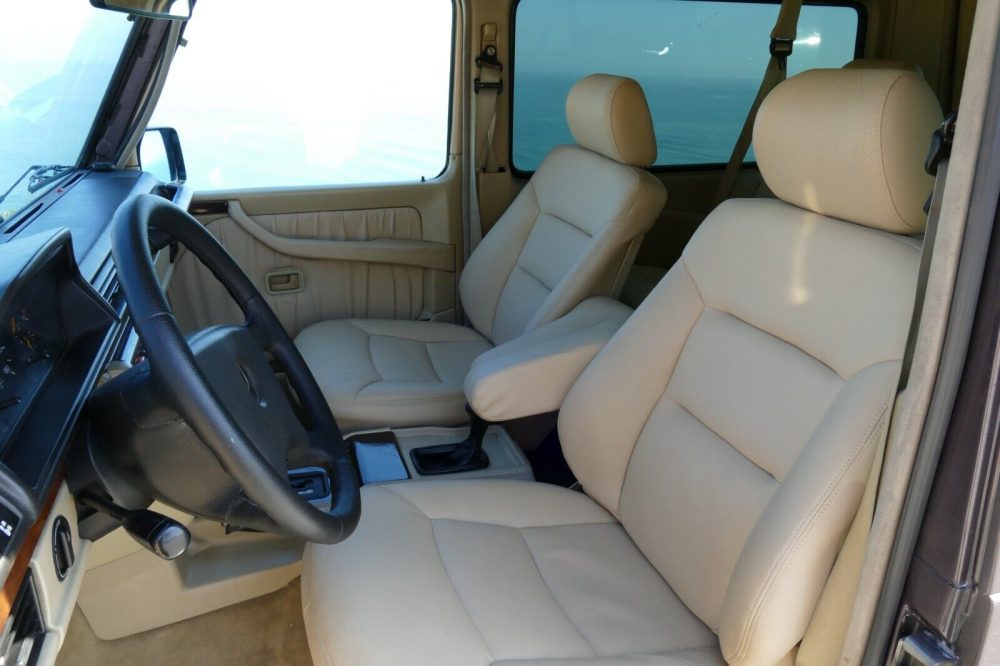 This 1993 MERCEDES-BENZ G-Class 300GE is an example from the third year of the revised W463 G-Class. V6 fuel injected inline 6 engine runs strong, Relatively low miles. Bespoke tan leather interior, Rare paint color Fregattblau Metallic.

The SUV is fitted with a cattle guard, and tow hitch. Factory equipment includes power windows, and air-conditioning, spare wheel and tire with cover affixed to the rear door. Four new 265/65-series BFG tires were mounted on factory wheels. The cabin features tan leather upholstery, matching carpeting, and leather trim on the door panels, decorative wood burl center console, dashboard, and original steering wheel. The 6-no. digit mechanical odometer shows just over 167k kilometers (~103k miles). The gasoline-powered 3.0L inline-six is paired with an optional automatic transmission and sends power to all four wheels via three locking differentials. The factory-style spot welds, undercoating, rubber plugs, and factory engine protectant remain visible. Running boards on the sides.

VIN # WDB46322717092478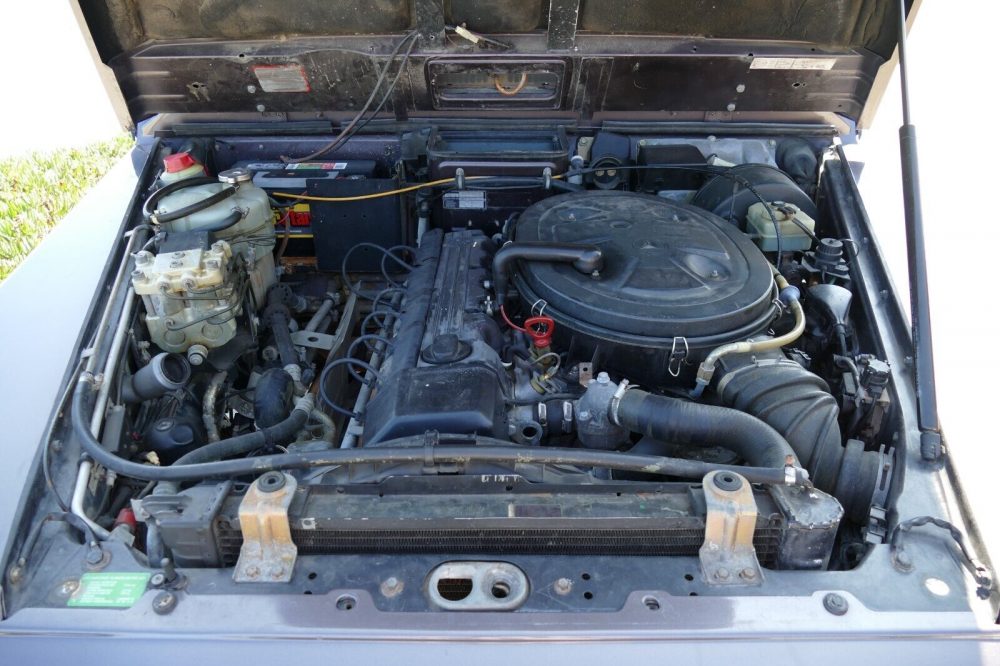 I want to be excited about this one, but I remain extremely cautious based on some warning signs. The interior was clearly refurbished at one point, but the quality of the work looks less than stellar. It looks like the seat backs have some serious issues and some of the trim isn't fitting so well. Another odd thing I'm seeing is while the location is noted as Miami, the background surely doesn't look like Florida. Dare I say that is California? Lastly, Googling the VIN shows that thing truck came from a dealer infamous for lies, stealing, and scams. I would be extremely wary of any claims on this one and basically judge everything by what you can see.
This one has an asking of $38,500 and while that might seem reasonable for a 1993 300GD, I don't think it is fair given all that I just laid out. Even under the hood you can see electrical tape wrapped around that top radiator hose and a really odd-looking end tank on that radiator. So much potential on this one, but I think maybe this one might be too far gone. At least for the asking price.
– Andrew