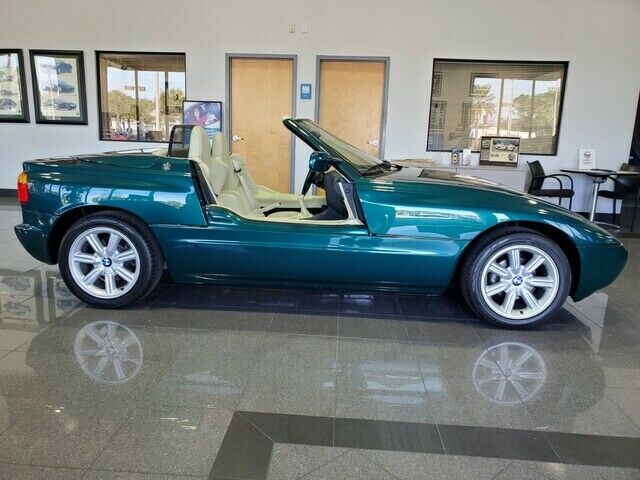 BMW took a big leap at the end of the 1980s and introduced some pretty extreme design language. First was the E31 8-series, a seeming quantum leap from the outgoing 6-series. That chassis pioneered, for better or worse, a tremendous amount of technical and electronic innovation for BMW. The 8s relied on a bevy of computers to control its chassis, electronic suite and engine. Side by side with the more famous Grand Tourer though was a diminutive roadster BMW produced based heavily on the E30 chassis. Instead of a heavy reliance on computer technology, the futuristic (hence Z for the German word for future – Zukunft) plastic bodied Z1 looked like a supercar even if it didn't go like one. Park one next to a E30 convertible and you'd never know the two are related!
The Z1 was a complete departure for BMW; while they were not strangers to small cabriolets, their previous efforts were in the 1930s with the 315/1 and the 1960s with the 700. BMW went away from the idea of an integral body and frame to a separate chassis with removable, plastic body pieces. The idea was that the owners could replace the panels themselves to "repaint" the car with minimal effort. It was something the Smart car would be notable for – a car that launched a decade following the Z1. To get the paint to adhere to the bodywork, BMW had to partner with AZKO coatings to develop a flexible paint which they termed 'Varioflex', while the bodywork had to be attached using a unique elastic joint technique. The doors didn't open out – they slid down into the supporting chassis structure. The underbody was flat, not only for aerodynamics, but the tray turned into a diffuser towards the back, assisting in sticking the rear to the ground as speeds rose. In front was nothing new: the venerable M20 from the E30 popped up here, too – but in the rear the Z1 was new with a multi-link rear axle of its own. This new design would later be incorporated into the E36. It's interesting that with the Z3 BMW opted to go the opposite route and incorporate earlier E30 pieces into the rear of the /7 and /8. While performance was relatively leisurely, the Z1 nevertheless garnered praise for its innovation, unique design and great looks. They never made it to U.S. shores and only around 8,000 examples were ever produced, but a few have crossed the Atlantic now that they're old enough to be more easily imported: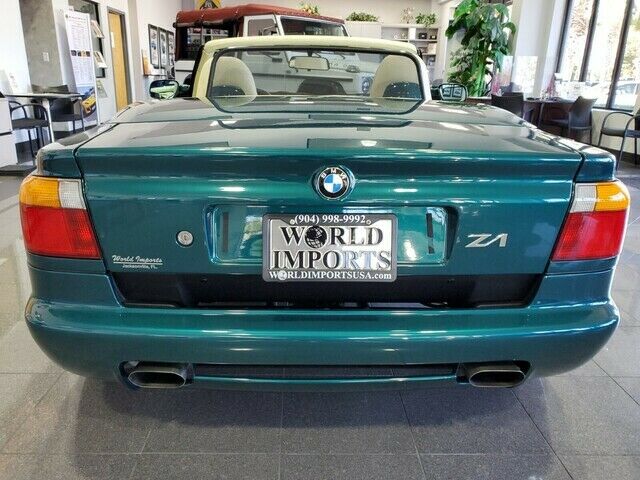 Year: 1989
Model: Z1
VIN: WBABA91010AL01196
Engine: 2.5 liter inline-6
Transmission: 5-speed manual
Mileage: 9,400 mi
Location: Jacksonville, Florida
Price: $79,998 Buy It Now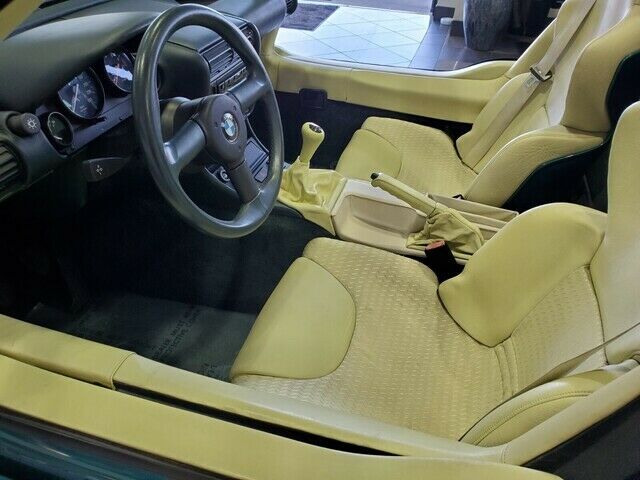 DISCOVER THE WORLD IMPORTS DIFFERENCE…..REDISCOVER YOUR PASSION FOR DRIVING! We are Jacksonville's largest GOLD CHECK CERTIFIED dealer since 1986. We invite you to come visit our dealership at 11650 Beach Blvd at the 295 Overpass in Jacksonville, FL. Our friendly sales staff offers a no pressure sales approach that you will surely appreciate. We have a full service center. Our experienced ASE certified technicians will assist you with preventative maintenance for any future service needs. We also offer extended warranties at competitive prices. If you would prefer to fly in and purchase a vehicle, one of our friendly sales staff will pick you up at Jacksonville International Airport. Contact Product Specialist at 855-203-4348 or email for more information. We are a family owned and operated dealership located in Jacksonville, Florida. We specialize in low mileage automobiles since 1986! Please call us at 855-203-4348 or visit our web site at . Our goal is to provide an alternative to big dealer prices and hype.
Overwhelming description, eh? The seller basically tells us nothing about this Urgrün (Original Green) Metallic Z1, how it came here, or what's been done to it recently. Like many, it appears on the market with very low mileage and appears to be in very good condition. Pricing is aggressive at $80,000 – especially with no information – though many come to market with even higher asking prices – this dealer has two more asking 10k and 20k more. Are they selling for that amount? Well, there's a litmus test on Bring a Trailer right now , so it'll be interesting to get a true market assessment of where these cars are valued.
-Carter