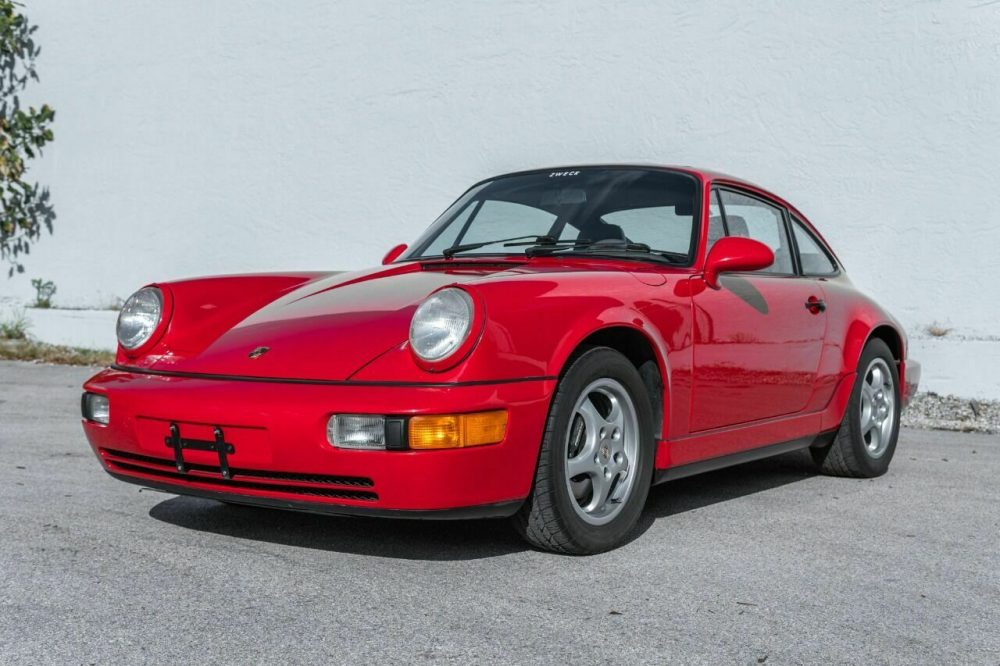 To me, the Porsche 964 was that perfect blend between the old school Porsche feel but modern enough amenities where you could drive it everyday and not feel like you were giving up everything. By the time the 964 rolled around in the early 1990s, you had basically all your power accessories, a half-decent air conditioning system, and an airbag steering wheel for when you bounce the car off a tree. On the other end, you still had the classic flat-six that has been around for ages by now, though it was bumped up to 3.6 liters, and the looks are still unmistakable as a Porsche. Because of this, among other reasons, 964s values have shot way up in the past 10 years or so. Long gone is finding a half decent Carrera 2 for $33,000, as those are suddenly $60,000. Rare color and low miles? Tack another $20,000 on to the price. This 1992 up for sale in Miami is no exception.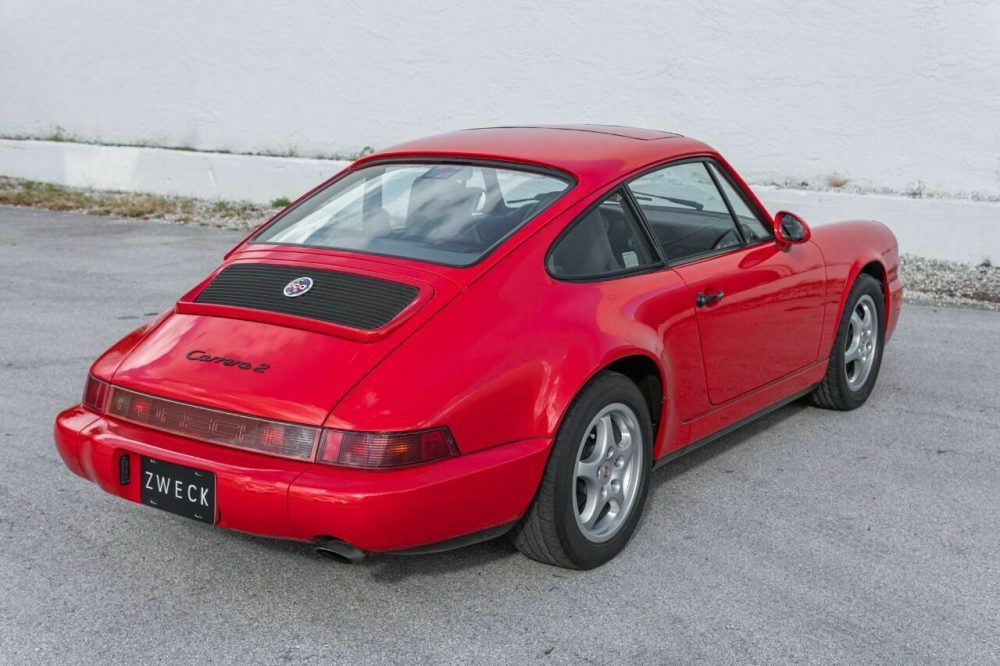 Year: 1992
Model: 911 Carrera 2 Coupe
VIN: WP0AB2967NS420299
Engine: 3.6 liter flat-6
Transmission: 5-speed manual
Mileage: 119,899 mi
Location: Miami, Florida
Price: $85,964 Buy It Now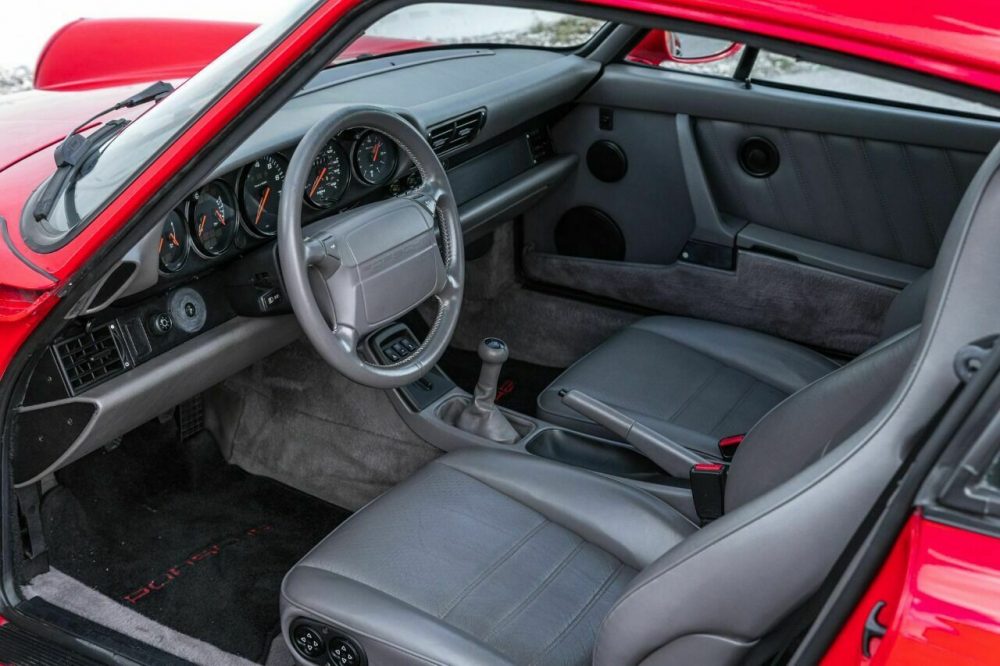 Zweck is pleased to offer a 1992 911 (964) C2 featured in Guards Red over Classic Gray interior, with extensive service documentation including engine rebuild at 89K miles and new clutch installed at the same time. Please contact or 866-255-2603 to discuss further. OPTIONS: 158 Radio Blaupunkt RENO SWR 46 437 Comfort seat, left, electrically adjustable 454 Automatic speed control 494 Additional amplifier 498 Deletion of model designation on rear end 650 Electrical sliding roof XD4 Wheel caps with colored Porsche crest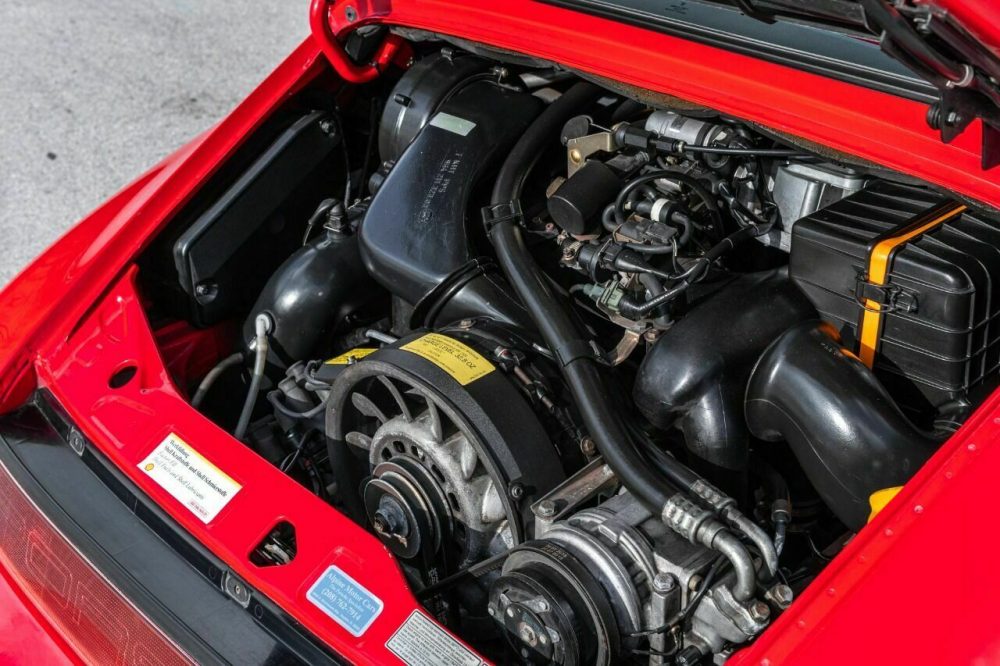 This is a pretty typical 964 as you would expect. Guards Red, Classic Gray leather, and the 16″ five spoke wheels. However, I think I might be missing something here if it is a $86,000 example. This car has 120,000 miles on the odometer, which is not low at all for a 964 C2. I know production numbers this model are very low compared to the previous G body and later 993, but this thing seems way overpriced compared to some recent comps that have sold. I know the selling dealer states it had an engine-out at 90,000 miles, but that still doesn't equal up to an $86,000 price tag. I'm sure there might be some wiggle room here, but mileage is a major factor here that can't be ignored. Cool car, but I'm just lost here. Am I crazy?
– Andrew