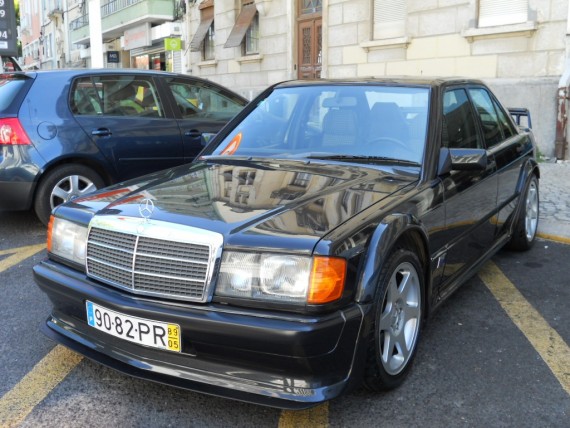 As I have mentioned previously, there are not many Mercedes models that I really lust after. Sure, there are models that I certainly wouldn't mind driving if someone handed me the keys to them but very few that I really desire. The car you see here is one of those few, in fact it's at the very top of the list. I would take this car over an SLS, C63 or even the new AMG GT any day because while those cars might be luxurious, pretty and insanely fast, they lack the uniqueness Mercedes and AMG were able to instill in the car you see before you. The 190E 2.5-16 was a rare car to begin with, but in 1989 Mercedes added the Evo I designation to the mix creating a new tier of rare for the brand. Only 502 of these fantastic machines were built and like the regular 2.5 liter equipped 190Es, none of them came to our shores. If you want to own what I consider the coolest Mercedes ever built, you'll have to import one or move out of the U.S. I hear Portugal is quite nice almost year round.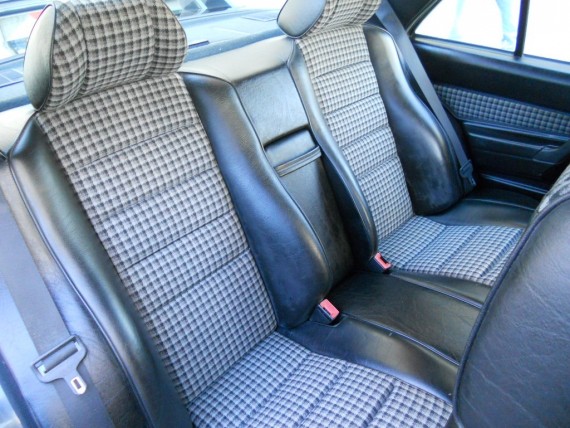 Year: 1989
Model: 190E
Engine: 2.5 liter inline-4
Transmission: 5-speed manual
Mileage: 86,992 mi
Price: €46,500 (~ $51,367 USD)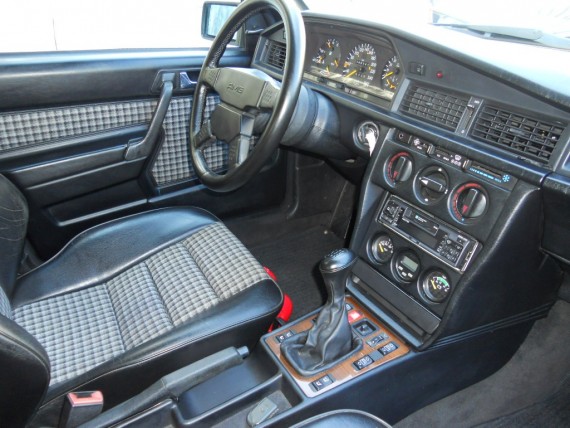 The 190 E 2.5-16 Evolution debuted at the Geneva Auto Show in March 1989 and later came to be called Evo. It had a new spoiler and wider wheel arches. Many changes were made to under-the-skin components such as brakes and suspension. There was a full SLS 5 link suspension allowing vehicle ride height to be adjusted from an interior switch. It also came with front and rear anti-roll bars, anti-dive and anti-squat geometry — as well as available airbags, ABS brakes and seatbelt pretensioners.

This LHD exemplar is in imaculate condition, very nice & clean, rust free.

Original condition.

For further information please contact us.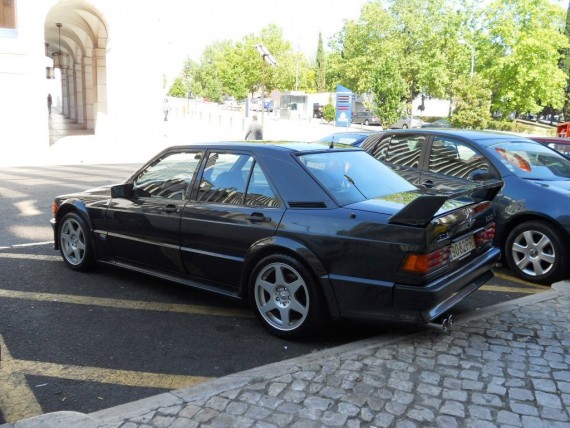 Plaid, so much plaid, and you know what, I like it. At first glance you could be forgiven for thinking the seats in this 190E 2.5-16 were from a GTI or early 911 but they are in fact OEM seats. This may come as a shock to those folks who are less familiar with this particular model but to me, the interior makes it very clear what Mercedes was trying to achieve with this car. They wanted to do something different, appeal to the enthusaist market that was devoutly worshiping at the temple of M3 by making a quirky car with a personality all its own. I've always felt that Mercedes' models have bled together, one doesn't necessarily feel all that different from another until you get into the high dollar sets. That is certainly not the case with this car, it has character to spare, from the wing on the trunk to the beautiful music it plays when you've got your foot in it. It's the kind of car that will never be mistaken for just another '80s Mercedes with some mods, even the daftest person knows that it's something special.
Of course this kind of individuality doesn't come cheap. With an asking price of $51,367 I imagine this car will end up in a collection, not as an enthusiast's daily or even weekend ride. I think that's kind of a shame while these cars are absolute beasts on a track, they're also quite useable in day to day life. After all, it has four (very) comfortable seats and a trunk where one could theoretically put groceries. Would I run errands in this car? Damn right I would. Maybe not all the time but I wouldn't hesitate to do so. I just love its proportions so much, it would be a shame to not give others the chance to love them as well. I hope this example finds a good home with someone who will take it places other than car shows and the track. Only by getting out in the real world will its legend continue to spread to people who may not otherwise be aware of its existence. Some of the cars that I hold dearest I became enamored with not because I saw them at a meet or behind a velvet rope, but because I randomly saw them in a public parking lot. There are few things I enjoy as much as seeing a special car out in public being used like any other car, so long as it appears to be well cared for of course.
Cheers,
-Andrew