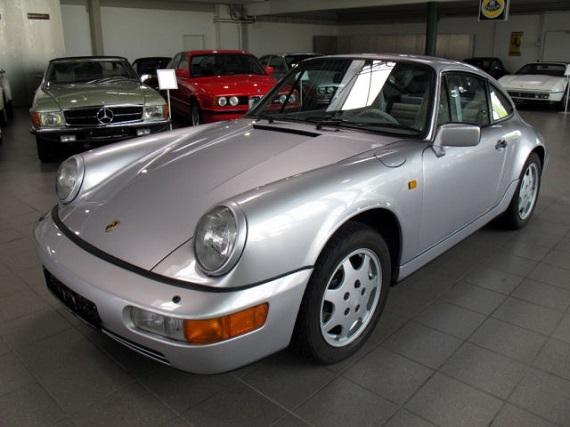 From time to time we come across cars with an interesting ownership history, usually something owned by a famous athlete or actor, or the occasional car owned by a highly-regarded builder or racing driver. This car here, however, a 1989 Porsche 911 Carrera 4, painted in a very subtle Silver Purple Metallic, takes all of that to a different level. This particular 964 was the car built for Dr. Ferdinand Porsche's daughter, Louise Piëch, which gives it a cool factor that is difficult to surpass. Of course, some buyers care little for these sorts of details, and as such this probably isn't the car for them, but at least it provides other interesting details like a rarely seen exterior color and unique interior trim. All of these things combine to make this Carrera 4 a car that clearly is set apart from the pack.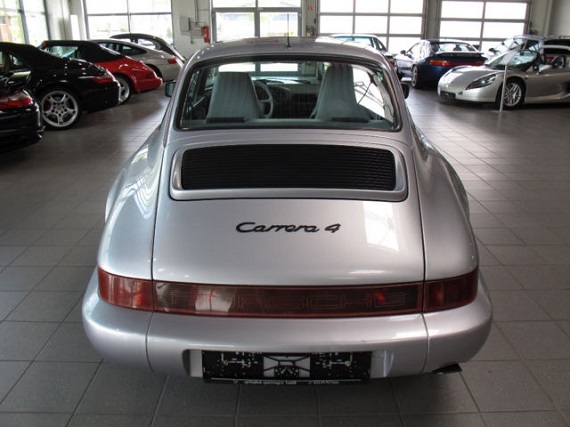 Year: 1989
Model: 911 Carrera 4
Engine: 3.6 liter flat-6
Transmission: 5-speed manual
Mileage: 105,992 km
Price: € 85,900.00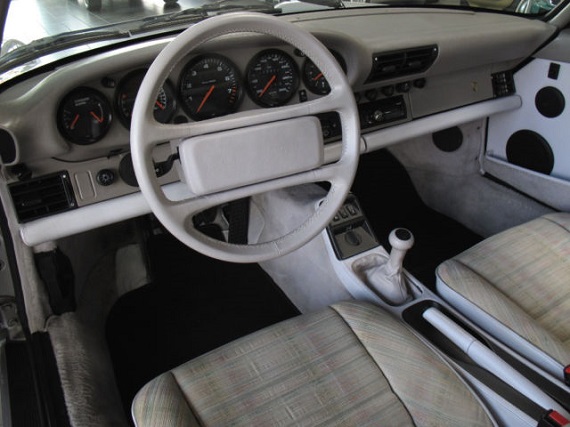 PORSCHE 964 Carrera 4, ex Louise Piëch

€ 85,900.00
105992 km, 184 kW (250 hp)
Build date: 09.1989

Beautiful and unique Porsche 964 Carrera 4, this car was built for Louise Piëch, daughter of Ferdinand Porsche and sister of Ferry Porsche in 1989. Individual build by Porsche made for her in the color combination silver purple metallic with cloth / gray leather combination and gray carpet. The vehicle was always in Austria and is in beautiful, unrestored condition. The car is very well documented (vehicle registration, original board wallet, original log, original service book, Porsche birth certificate, hand tools and various invoices and receipts)

Maintenance was carried out at the following odometer readings:

* 04/90? 3613 km
* 08/91? 12,079 km
* 08/92? 21,903 km
* 03/95? 39,489 km
* 04/97? 60,170 km
* 03/00? 80,301 km
* 10/06? 86,772 km
* 02/08? 93,831 km
* 08/10? 99,760 km

Options:

* L999 color choice according to pattern silver metallic violet
* 99 individual interior fabric / leather combination gray
* C11 countries Amenities Austria
* 650 electrically adjustable sunroof
* Power windows
* Anti-lock braking system (ABS)
* Five speed manual transmission
* Split rear bench seat
* Electrically adjustable side mirrors Side mirrors
* Headlight washers
* Fog Lights
* Power Steering
* Immobilizer
* Central locking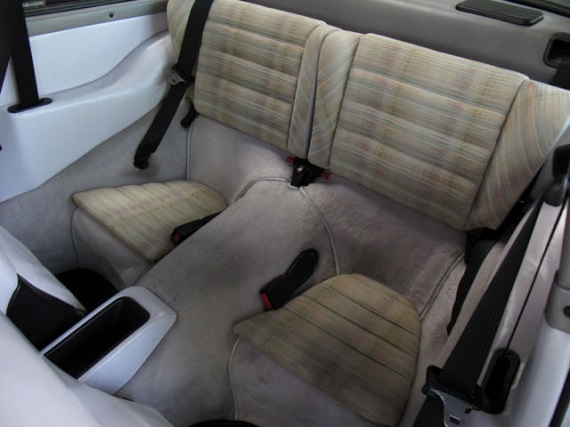 Determining a fair price is essentially impossible here as this is the only extant model and while 85,900 Euro (~$107,000) is quite high for any Carrera 4 the price more or less comes down to: How much is the uniqueness of this car worth to you? For a collector interested in a true museum piece this would have to be a car to put on one's radar. It's a rare color combination, it appears in good condition, and it was owned by the daughter of the founder of the marque. As a talking piece that would be very tough to top.
NB: The link to this particular car sometimes changes as the inventory numbers at the dealer change. If the link appears to take you to the wrong car, simply click "Fahrzeugbestand" and scroll through the inventory to find the right car. There are also some other interesting things for sale there as well!
-Rob