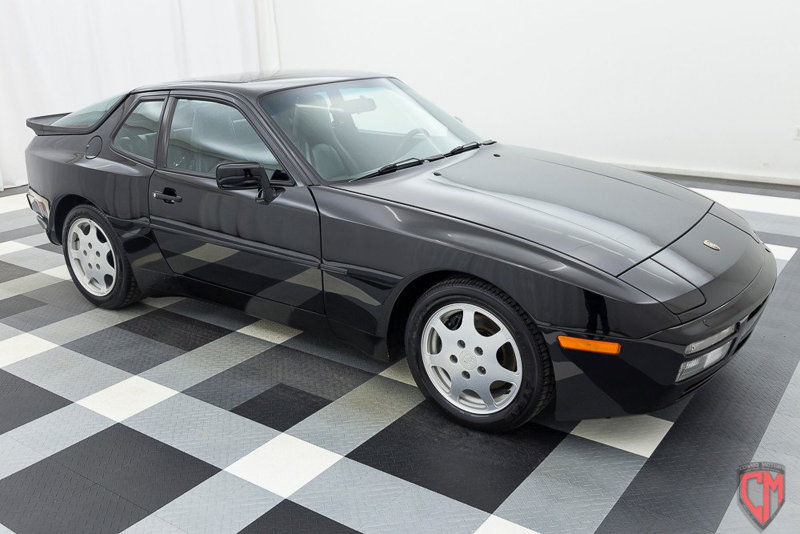 Where does the 944 Turbo lie in the collector market? That's a fantastic question. For such a limited model produced over a relatively short span of time, there's an amazing array of models and changes that occurred over the run that alter the car's perception, the car's performance, and – most importantly – the car's value.
Starting in 1985, the "951" took the idea which had been pioneer with the 924 Turbo and Carrera GT/GTS/GTR and brought it to a much larger audience in a much easier to digest package. Every successive model year saw some changes, from the addition of anti-lock braking in 1987 to the upgraded "S" package in 1988, replete with Cup-inspired Koni suspension and turned-up engine performance for near 250 horsepower. This package carried over, largely unchanged minus the deletion of the S designation, for the entire 1989 model year in the U.S.. Of course, the power, performance and package of the 944 Turbo immediately brings it into comparison with the other two revolutionary small displacement sports cars of the time; the BMW M3 and the Audi Quattro. Each had their own unique character, each has their heavily devoted, mind-can't-be-changed-that-they-were-the-best-ever fact sheets, and each has their flaws. So how to they stack up in the market today?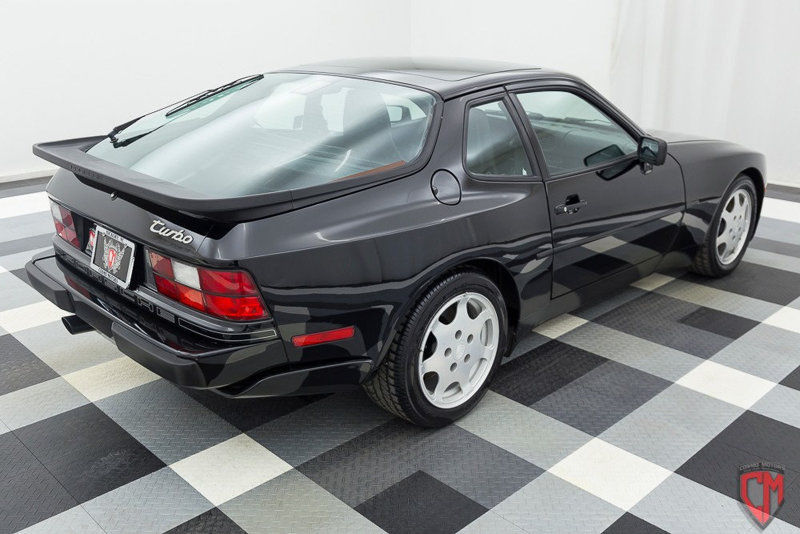 Year: 1989
Model: 944 Turbo
Engine: 2.5 liter turbocharged inline-4
Transmission: 5-speed manual
Mileage: 36,067 mi
Price: $33,997 Buy It Now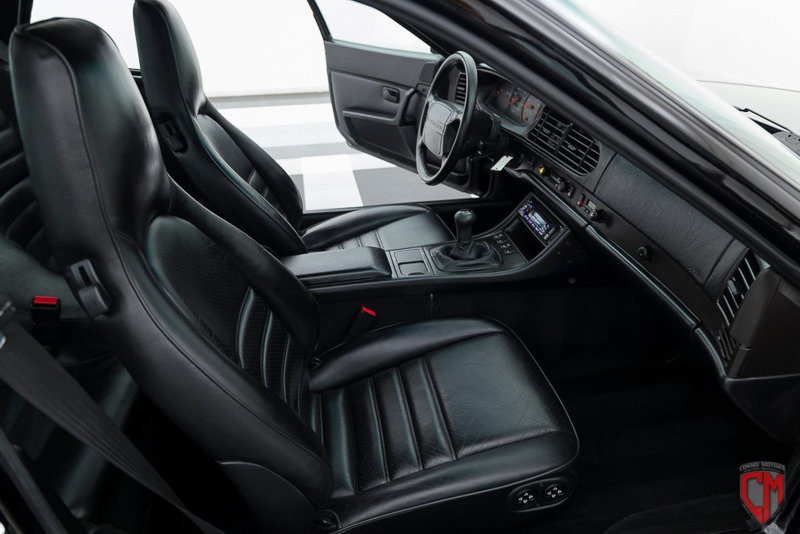 1989 PORSCHE 944 TURBO

IMMACULATE AND RARE 1989 PORSCHE 944 TURBO!! WAY AHEAD OF ITS TIME!! THIS CAR IS IN UNBELIEVABLY SUPERB CONDITION FOR BEING 27 YEARS OLD!! ALWAYS GARAGE KEPT AND BABIED!! ONLY 36K ORIGINAL MILES!! METICULOUSLY MAINTAINED AND COMES FULLY SERVICED AND DETAILED!! GORGEOUS FACTORY SILVER WHEELS WRAPPED IN BRAND NEW GOODYEAR EAGLE TIRES!! THE BLACK EXTERIOR PAINT IS IN EXCELLENT CONDITION AND SHOWS ZERO DENTS!! THE INTERIOR IS STUNNING!! BEAUTIFUL PERFORATED BLACK LEATHER SEATS THAT SHOW LITTLE TO NO WEAR!! NEVER SMOKED IN!! HEATED MIRRORS..POWER FRONT AND REAR SEATS!! REMOVABLE SUNROOF!! OIL PRESSURE GAUGE..VOLT METER..COOLANT TEMP GAUGE..AND BOOST GAUGE!! POWER WINDOWS AND LOCKS!! ICE COLD A/C WITH CLIMATE CONTROL TO ENSURE THE COMFORT OF ALL PASSENGERS!! UPGRADED STERO SYSTEM WITH MP3/AUX/BLUETOOTH CAPABILITIES!! THIS MINT 944 TURBO IS POWERED BY THE 2.5L TURBOCHARGED I4 ENGINE!! LINKED TO A SUPER SMOOTH 5-SPEED MANUAL TRANSMISSION!! KONI SUSPENSION!!THIS CAR IS A JOY TO RIDE!! PICTURES DO NOT DO THIS CAR JUSTICE!! YOU WILL HAVE TO COME CHECK THIS RIDE OUT FOR YOURSELF!! DO NOT MISS YOUR CHANCE TO OWN THE CAR OF YOUR DREAMS!! CALL US TODAY!!

CARFAX CERTIFIED

2.5L TURBOCHARGED I4 FI SOHC – REAR WHEEL DRIVE

BLACK EXTERIOR PAINT – FACTORY SILVER WHEELS – GOODYEAR EAGLE TIRES

BLACK PERFORATED LEATHER INTERIOR – CLIMATE CONTROL – POWER FRONT AND REAR SEATS – REMOVABLE SUNROOF – FULLY LOADED

NEVER WRECKED OR SMOKED IN

FULLY DETAILED AND SERVICED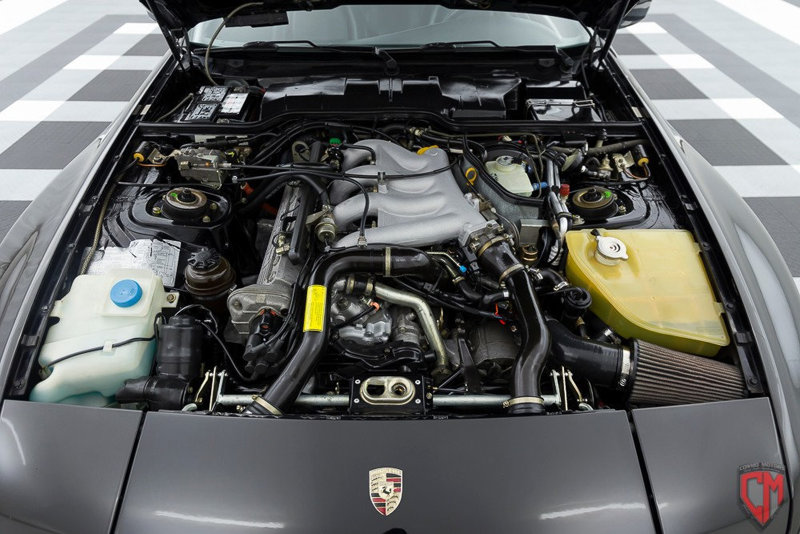 Rarity:
Of the roughly 16,500 E30 M3s produced, 5,115 were for the U.S. market.
Of the roughly 11,000 B2 Quattros produced, a scant 664 were sold in the U.S..
Of the roughly 25,000 944 Turbos produced, over 14,000 were sold in the U.S..
Okay, so the 944 Turbo loses some points to the others on obscurity. However, that number doesn't tell the whole story, as nearly 50% of the 944 Turbos sold here were 1986 models, followed by a big chunk of 1987s. Only 3,259 of the 1988/1989 model were sold in the U.S., and of those the '89s are more rare.
Performance:
U.S. spec M3: $38,000, 192 horsepower, 0-60 6.9 seconds, 1/2 mile 15.2 at 92 mph
U.S. spec Audi Quattro: $40,000, 160 horsepower, 0-60 7.9 seconds, 1/4 mile 16 seconds at 85 mph
U.S. spec Porsche 944 Turbo (S):$48,000, 247 horsepower, 0-60 5.5 seconds, 1/4 mile 13.9 seconds at 101 mph
Okay, performance doesn't tell the whole picture of these cars. At first glance, the Quattro is at a distinct power disadvantage and was never offered in the much more competitive 20V RR version which would put it on level footing with the M3 and Turbo. Still, the rarity and 4-wheel drive legacy of the Quattro outweigh the performance disadvantage to some extent. The M3's performance legacy has probably been overstated or overhyped; on paper, the numbers aren't really very impressive, but the E30 is certainly more than the sum of its parts. But it's pretty clear that when it came to speed, the 944 Turbo in S form bullied the other two easily.
Was it a successful race car?
M3: Yes, but not by as wide of a margin as everyone would have you believe.
Quattro: Yes, but not as domineering or nearly as successful of one as everyone would have you believe.
944 Turbo: Yes, but not in race series that many have heard of and not as evocatively as the other two.
Does a successful race car make a successful road car? Does that really matter to your everyday experience? Is there actually a link between the curb-hopping Nürburgring and your everyday life? These are questions best individually answered, but at the end of the day, no – there wasn't much link between the fully-blown DTM/WRC/Cup cars that were built to race and your road version. They share some components, yes, but all were altered substantially to race. The motor in the M3 is widely considered to be closest to the race version of the three, but in actuality the 944 Turbo is likely closer to Cup specs in stock form than the E30 is to a Group A or Group N car. The Quattro is a pretty wide gap from the Group 5 or B rally cars in stock form. All were luxuried-up and softened in road guise.
Does any of this matter? No, I don't think I told you anything you didn't already know. You've already made up your mind on which is the best, and for the most part I don't think there are many people cross-shopping these cars. But for argument's sake, let's see what value this car represents. Recently, I looked at a 1983 Audi Quattro. Nicer than most that come to the market, it traded for $33,000 – nearly spot on the asking price of this car. On the BMW side, to match the condition and mileage of this 944 Turbo we need to look to Enthusiast Auto Group, where unsurprisingly we find a wide assortment of gorgeous E30 M3s. Similar mileage puts you in a $150,000 asking price range; indeed, you're not going to find much E30 M3 these days for $30,000.
Condition of this 944 Turbo is great, but a few things stand out. Black over Black is relatively rare as are the lower miles. The finish on the Club Sport wheels appears to be original and slightly faded. There is a non-original radio and the Blaupunkt amplifier is gone, as well as a non-original air intake. Outside of that, this car looks pretty outstanding. Does it represent a better value than the Quattro? Well, in terms of collector value both are currently pretty good bets that you're not likely to immediately lose your shirt on. The same can't be said for dropping $150,000 on a M3 – you're betting there on a market bubble continuing, which there is no evidence it will. Since the poll of candidates is not growing between these three, it's still a pick-your-passion discussion. But weigh the performance, the driving experience, the build quality and the value for dollar out, and to me, it's not very hard to argue that among these specific three the 944 Turbo in this scenario is still the best value.
Thanks to our reader Sam for the spot!
-Carter