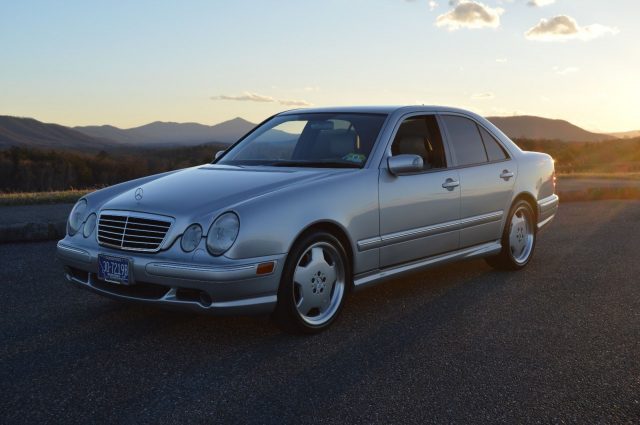 I've expressed my love for the W210 E55 AMG before. I think they are one of the best value Mercedes you can buy. It's still relatively fast even by 2017 terms, it's not too ugly and most importantly it won't bankrupt you in an afternoon. I can't think of a reason I'd ever want to sell mine as the values have been staying pretty stable and given it's rarity, it might even creep up in value a little — at least I hope. So when I came across this low-mile 2001 for sale in Virginia, I had to take a closer look.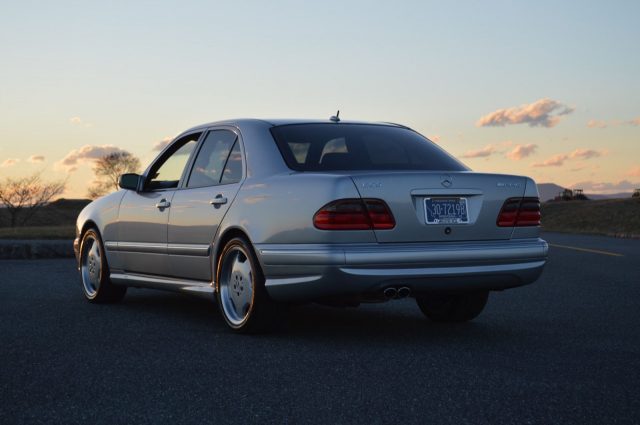 Year: 2001
Model: E55 AMG
Engine: 5.4 liter V8
Transmission: 5-speed automatic
Mileage: 46,394 mi
Price: Buy It Now $17,900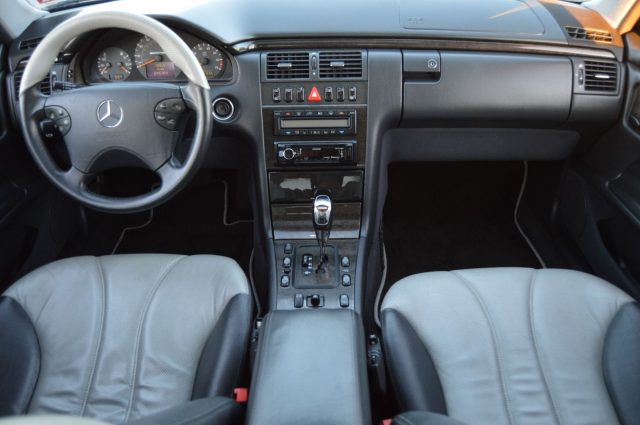 For sale is my mint condition 2001 Mercedes E55 AMG. The car has 46,394 miles and is brilliant silver over two tone. The car has never been in any type of accident and wears brand new Hankook tires on all four corners. The wheels are the original 18″ staggered monoblock style with absolutely no curb rash anywhere. This vehicle is truly like new. The pixels on the dash all work and the leather is free from the wear you typically see on these cars, especially on the drivers side side-bolsters. The headliner is in perfect condition and does not sag at all. The paint still gleams like day one and has been garage kept it's entire life. The car is free from any signs of rust from top to bottom. This car drives like a dream, perfect in every way. Transmission shifts perfectly and smoothly, engine is strong, reliable, and powerful. The AC and heat work great as well as all electrical devices on the car. The headunit has been replaced with a newer style that offers bluetooth, however, I do have the original headunit that will come with the car. The dash is clean and free of any blemishes or cracks as well as the black birds eye maple woodgrain. Recent service on the car included new brake pads, engine fan and belts, oil change, and new tires. I've owned a few E55s in the past and a number of other enthusiast grade Mercedes and this is honestly the cleanest example left. Please see pictures below which speak for themselves. The car is registered in Montana under my business but is located in Virginia. I am a Mercedes and auto enthusiast in general and would love for someone who can appreciate the car as I do to own it next. This is one of five vehicles I currently own and unfortunately I do not get to drive it as often as I would like, given I also own a w210 E60 RS Renntech. I am willing to work with shipping arrangements as needed. Feel free to contact me with any questions, serious inquiries only.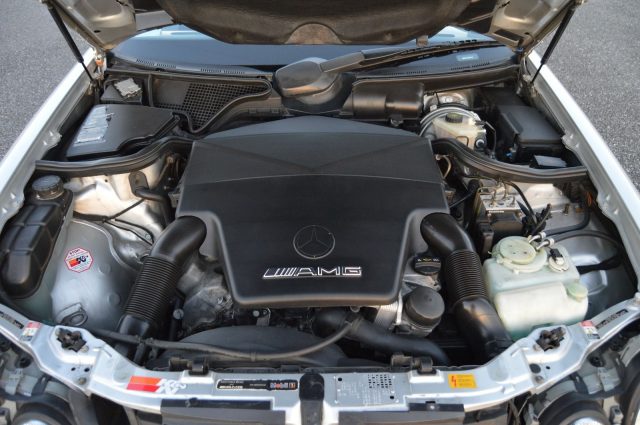 This 2001 in 722 Silver is probably one of the cleanest example E55's left out there. I can't see any blemishes or marks by inside on the two-tone seats or outside. Even the 18 inch AMG Monoblocks are like new. Examples like this are what help you rationalize why people were willing to spend almost $80,000 on one of these when they were new. This owner is no stranger to AMG cars as he has owned a few over the years and is a true dyed in the wool Mercedes enthusiast.
At $17,900, this price doesn't make me raise an eyebrow or question it at all. Combine an extremely clean facelifted E55 with lower miles and no modifcations? This is what you'll pay for it. You want one with 150,000 miles that's had 6 owners and needs a bunch of things? You can save yourself the ten grand and go buy one for $7,900. I think this seller will eventually find a buyer looking for a no-excuses, turn-key example to not worry about, and this looks like it's the ticket.
– Andrew