The Porsche 944S2 took the twin-cam out which had debuted in the short-lived 944S for the 1987 model year to the next level. Bumped from 2.5 liters out to 3.0, the new motor crested 200 horsepower, producing nearly as much twist as the standard 944 Turbo had only a few years before but with no turbo lag. Beefed up too were the looks, which mimicked the Turbo's design with smoothly integrated bumpers, brake ducts and fog lights as well as a rear diffuser. Wheels looked visually like the Club Sport, but were a different offset. The new "Design 90" style was also seen on the 928 and 911 model and became the signature Porsche look for a half decade. Though many point to the 968 as the ultimate development of the transaxle 4-cylinder, the 944S2 offers most of that package with the chunkier looks of the 951. Few come to market looking as nice as this example does: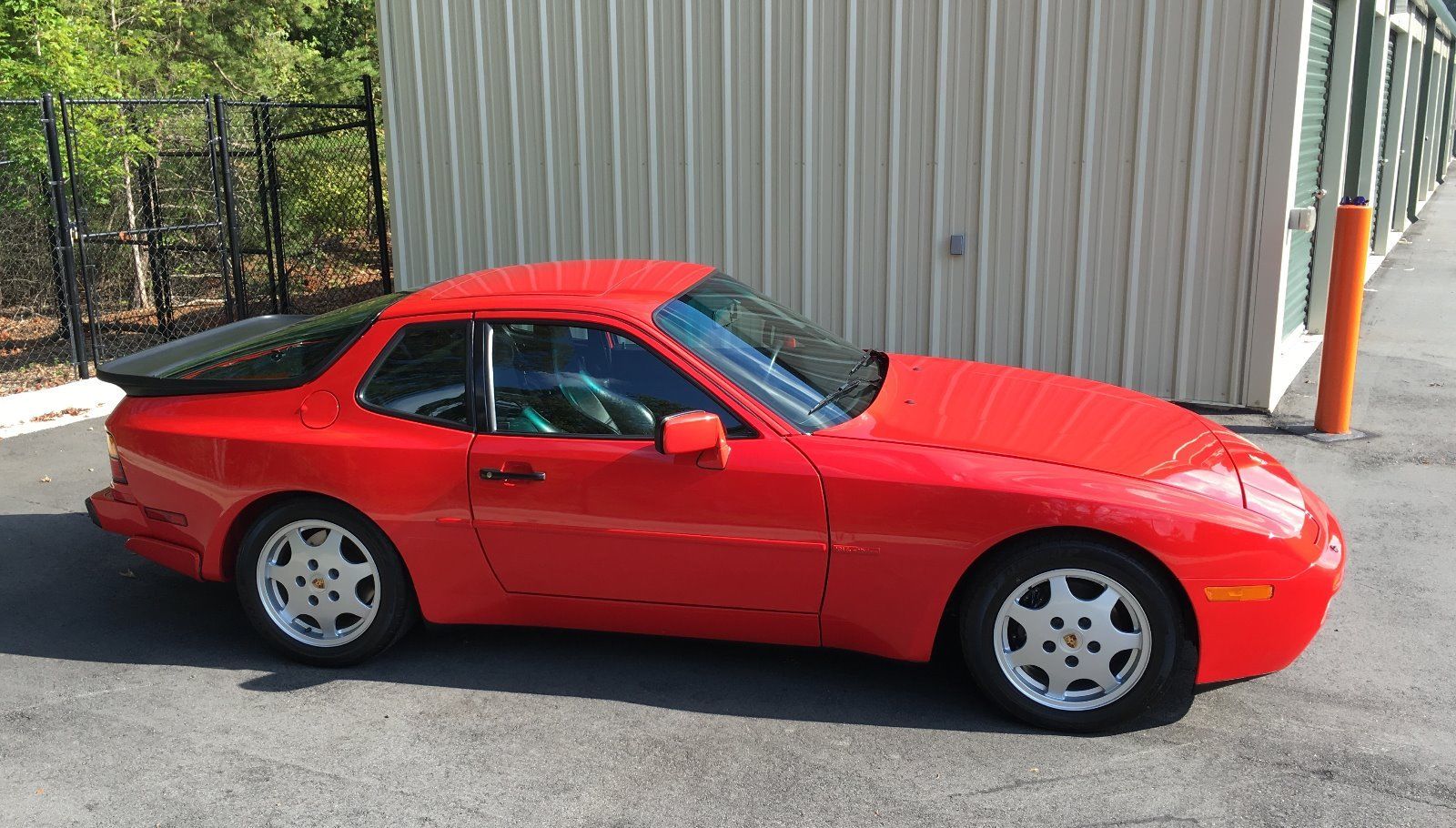 Year: 1989
Model: 944S2
Engine: 3.0 liter inline-4
Transmission: 5-speed manual
Mileage: 57,684 mi
Price: $23,944.52 Buy It Now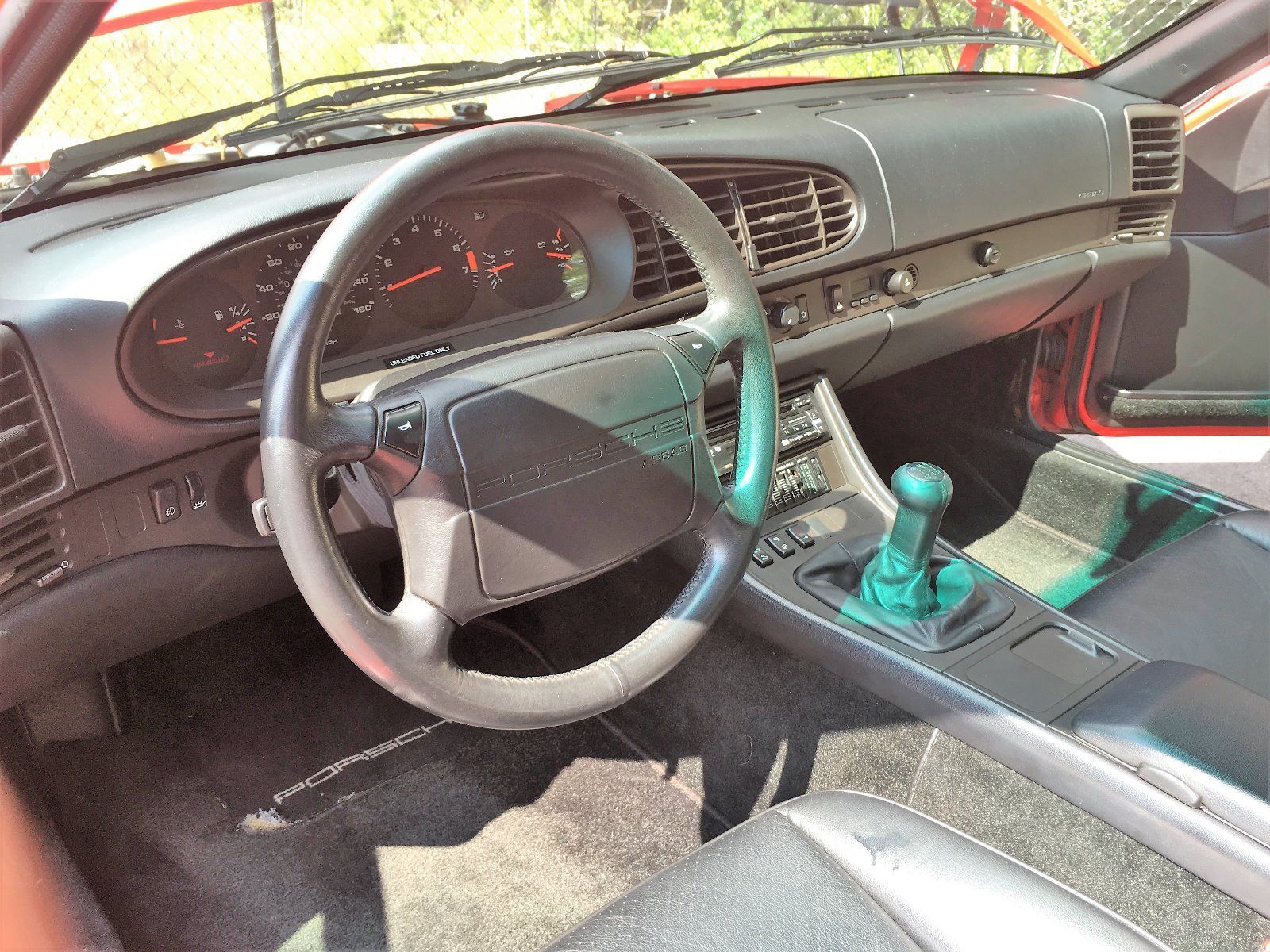 Desirable sports seats & limited slip. Extremely well cared for 3 owner (I'm the 3rd owner). Second owner had it for 18+ years. Exterior is stunning, I'd rate it at a 9.5/10 and interior is a 9.5/10. Just had timing belt/water pump and all fluids changed. The tires are old and will be replaced prior to sale.

Clean Carfax/Autocheck however, in the interest of full disclosure, there has been paint work on both front fenders, right door and left rear quarter panel. Paintwork done to repair scratches from a key when the car was for sale when the 2nd owner bought it. The 2nd owner had all the scratches repaired thus the paint work. This was done ~18 years ago shortly after the 2nd owner bought the car. Very high quality work and no color mismatches, it looks amazing. Tested/verified with paint meter.

Never modified, completely stock except for the aftermarket stereo/sub. Includes 2 keys, sunroof storage bag, air compressor, tools, jack and manuals. Does have aftermarket stereo (orig stereo connection still there) w/stock speakers and added sub. Very stunning car. Late model 944 S2s are getting very difficult to find. You will not be disappointed with this one… This car is truly in exceptional condition. Inspections welcomed.

Please look at my feedback, especially as a seller. I take extremely seriously representing the items I sell accurately and honestly.

Sold as-is, where-is. No warranty. This car is listed for sale locally and this auction could be ended at any point without notice.

Thanks for looking.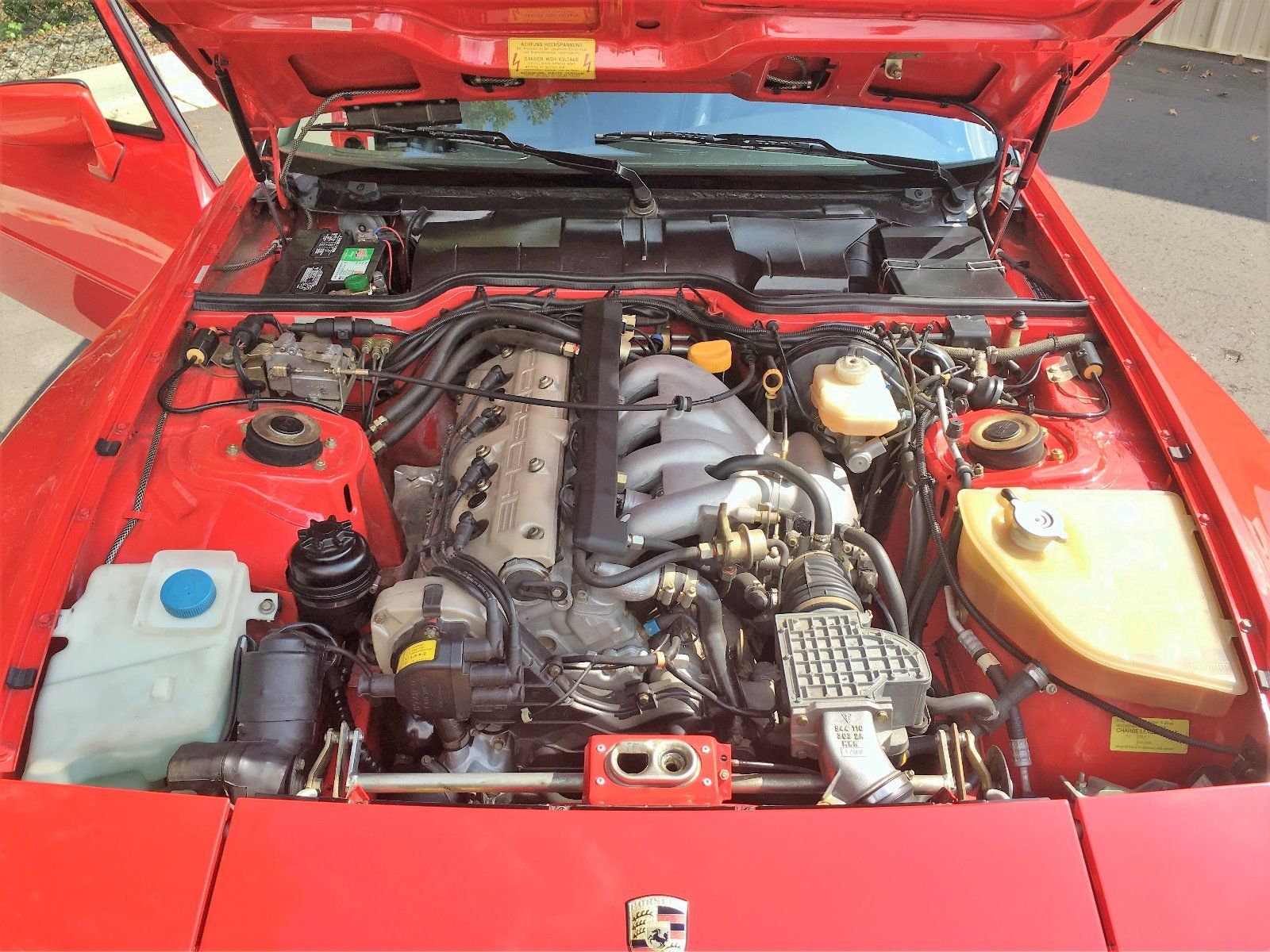 With lower mileage, there's a lot to like in this package. It remains basically completely original and in excellent condition. The color combination is fantastic, and the inclusion of the form-fitting Sport seats coupled with the limited slip differential make this S2 unique. The seller discloses maintenance as well as a seemingly honest history of the car. Are there any niggles?
Well, for most the only drawback is the price. At nearly $24,000, it's possible to locate a very nice 944 Turbo. While there may not be a huge performance gap between the two and, if anything, the day-to-day car that is easier to live with would be the S2 for many, the pull (literally and figuratively) of the turbocharged model is strong at that price point. But with clean transaxles on the rise, it may not be long before this price is realized. There aren't many on the market that are presented as well as this car is.
-Carter