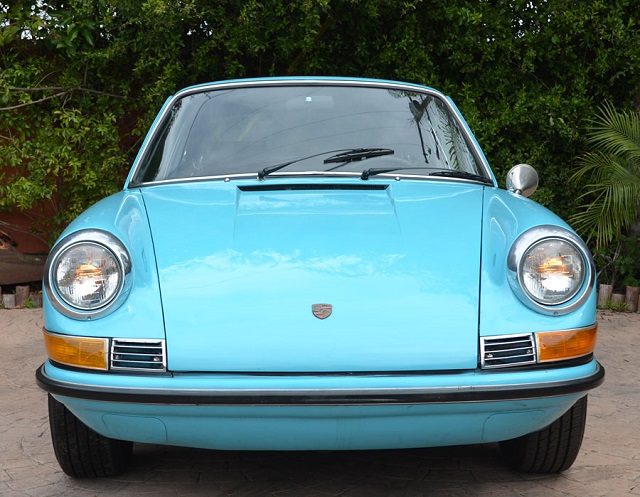 We come across a wide range of descriptions when looking at ads for cars. Some are so short and vague as to be meaningless. Many follow a stereotypical salesman approach making bold hyperbolic claims about every positive aspect of the car while brushing aside the negatives. And others can be so wordy that the useful details get lost among a sea of model history (i.e. not the car's history) narrative and general information that might apply to almost every example. There is another type; a better type. This ad is of that sort. It isn't long, but the details are there. It answers many of the obvious questions and describes the car faithfully. That the seller works the pictures into the narrative actually helps as you can see what is being described. To a certain degree (and this probably is why I like the ad) it provides a lot of the information I would provide when featuring the car here. So read it!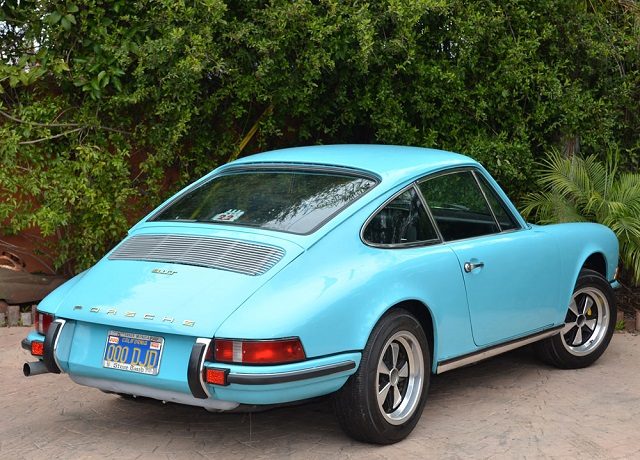 Year: 1970
Model: 911T
Engine: 2.2 liter flat-6
Transmission: 5-speed manual
Mileage: 75,550 mi
Price: Reserve Auction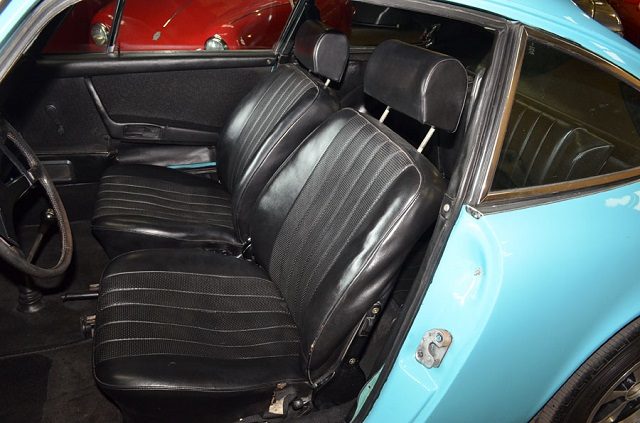 For those of us who have to work for a living, affording the acquisition of a longhood 911 "F-Modell" has become quite a stretch. Especially the 2.2 and 2.4-liter cars of the 1970 to 1973 vintage seem to fit either one of two categories: they are either way too expensive, or rusted hulks in need of e-v-e-r-y-t-h-i-n-g.

Every once in a blue moon do we find a car that is still sensibly priced. It may not be a show winner, but it will have good bones and usually can be enjoyed for years to come just the way it is, thus allowing small improvements at one's own pace, as time and funds allow.

This 1970 Porsche 911T 2.2 Coupe, VIN*9110101642*, is such a rare bird. It features all original floors without any obvious traces of corrosion, a B-grade paint job in Gulf Blue, a splendid, original-looking interior, and an original 2.2-liter, air-cooled boxer engine that makes all the right sounds when in full song.

Included in the sale is a binder containing invoices detailing the work performed during the past 7 years.

There are more than 80 documents in individual, clear plastic sheet protectors, neatly organized.

A new trunk mat is on order and will be included with this car. Yet, stripped naked, we find nothing but healthy factory sheet metal here, including the "nose" and suspension pan. Correct Interstate Type 911 battery is brand new. Spare wheel is MIA.

Undercarriage is au naturel and looks to be free of corrosion. Yes, this car is really 47 years old!

Originally a silvermetallic car (factory code #8080), this Porsche was repainted in its current Gulf Blue livery in 2011, at a cost of $4,000. The work order states "daily driver — not show quality." After completion, windshield and rear window were reinstalled using new weatherstripping. Front bumper guards were omitted for a cleaner, European look. Note factory "S" trim.

Dash looks all stock, with the exception of a new dash top. Leather steering wheel cover shows some loose stitching. A new, correct headliner was installed in 2012 and a new carpet set in 2013.

Stock steering wheel and radio. All of the gauges work as they should.

Front seats look original and are in beautifully preserved condition. They are not as crisp anymore as freshly upholstered seats, having a nicely "lived in" feeling instead.

Flawless rear occasional seats can be folded forward individually.

Other mechanical work noted . . . new brake master cylinder, all new brake calipers and brake pads, front bearings and races in 2010. New shocks in 2011. New tires, intake gaskets, fuel line in 2012. New distributor, fuel pump, fuel pressure regulator, and coil in 2013. New clutch in 2015. New spark plugs, ignition, and plug wires in 2016.

Motorvation comes from a correct 2.195cc engine, fed by a 2 sets of triple-throat Zenith 40 carburetors. Current compression readings are between 150 and 160lbs on all 6 cylinders, indicating a healthy motor.

Engine number *6109005* is consistent with the manufacturing date of the chassis, thus it's fair to assume that it is indeed the original engine the car was born with.

The motor runs great, with no ill behavior to report. Starting dead cold, the idle initially fluctuates a bit but once warmed up, it seems to be very happy. Helmut, our mechanic, says the car just needs a tankful of fresh high-test gas and to be driven – as fast as possible – for a few hours and it'll smooth out even more.

So there is is, a great looking 2.2-liter longhood Nine-Eleven, ready for a new home. Opportunity knocks; are you ready to answer?

You are most welcome and encouraged to view this fine automobile in Ventura, by appointment, during the auction, or have someone inspect it for you. Please, perform your due diligence before you bid.

Please, note that this car is currently advertised on our Web site and on display in our Showroom. We reserve the right to accept a satisfactory offer and close this auction at any time.

Please, direct all inquiries to bill@californiaclassix.com or call us at 805-653-5551.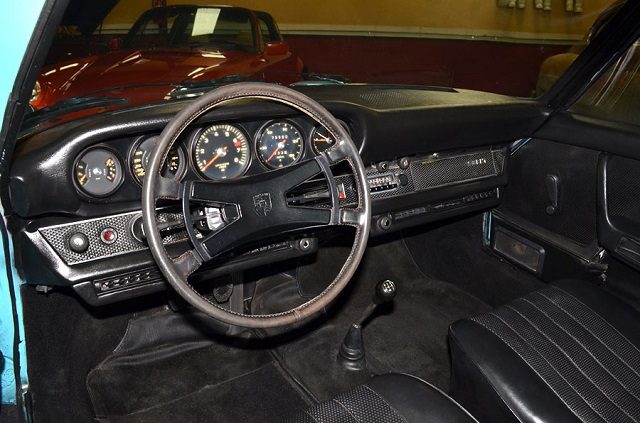 Ok, so we have a nice looking Gulf Blue 1970 Porsche 911T Coupe and as the ad notes part of the appeal here would be to get a good, not great, early 911 without having to spend a lot. The beautiful exterior isn't its original color, but I think we'll find almost unanimous agreement that Gulf Blue is better than Silver Metallic. A few of the rest of the details may need further questioning. The seller guesses the engine is original since it's from the right period, but it does remain an educated guess. That would be nice to nail down. Similarly, its recent history looks to be available, but what about early history? I don't think these are necessarily major problems, but they are the sort of thing that dictate how much someone might be willing to spend.
Bidding, as hoped, is pretty reasonable at $40,050, but the reserve is unmet. While I could be wrong I would think we should expect this to come in around $60K, probably a little below. We'll see if that's how things play out.
-Rob