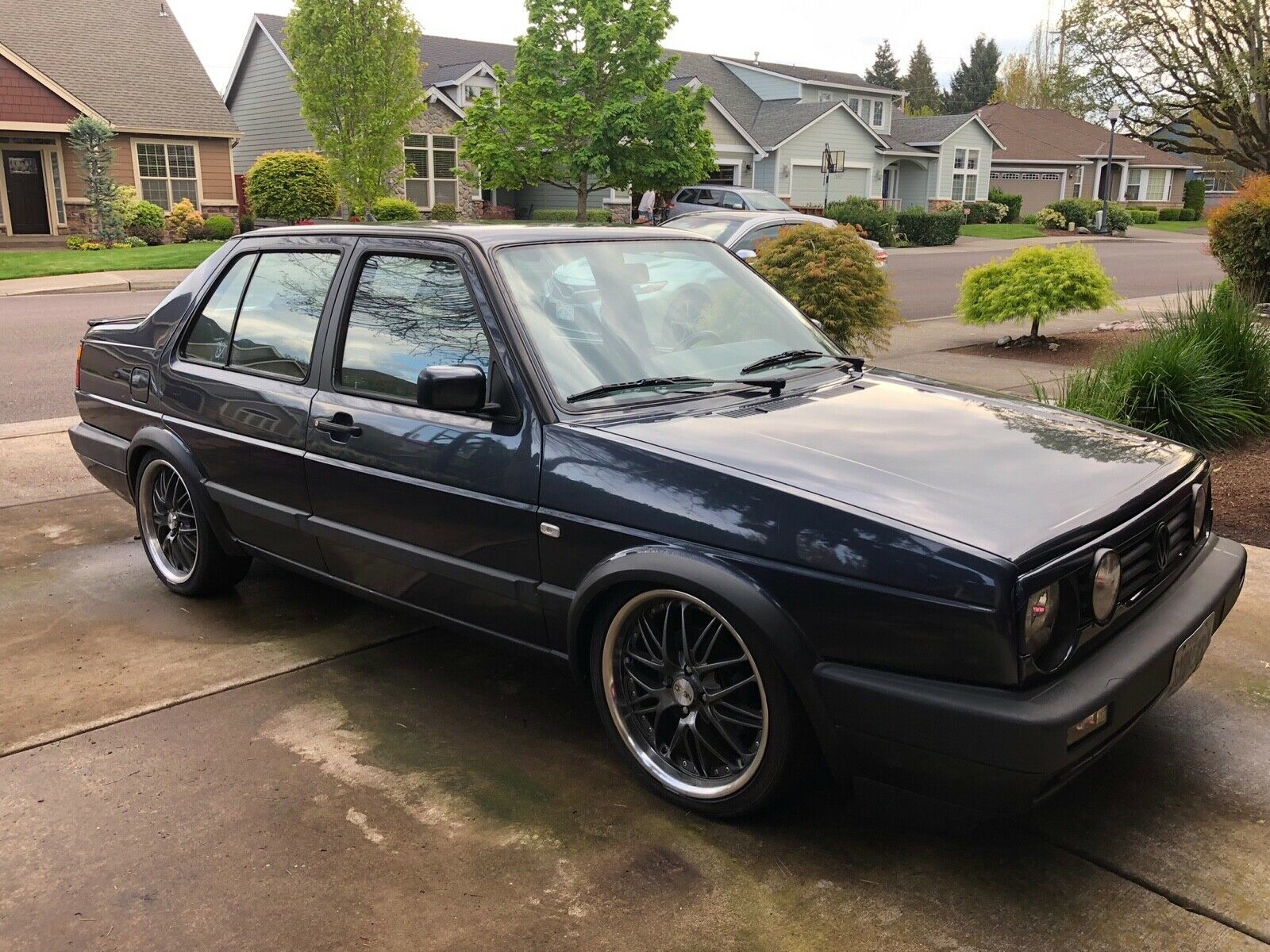 Celebrating Volkswagen's addition of the DOHC 16V 'PL' to the GLI in 1987, and perhaps to in part justify its heady $14,000 MSRP, the company heavily upgraded the model over the standard Jetta. To match the additional power, Volkswagen offered many upgrades over the standard 8 valve GLI in 1987, the only year they were offered together in the U.S. market. A deeper front lip spoiler with brake ducting and rear spoiler added boy-racer looks. Though the wheels remained 14″ x 6″, the new "Silverstone" design you know as "Teardrops" looked cooler than the bottle-cap inspired design on the 8V. A swept-back Fuba roof-mounted antenna continued the speed theme and became the signature Volkswagen look for some time. Inside 16V badges on the dash and a higher red line prepared you for the thrill ride while heavily bolstered half-cloth, half-leatherette Recaro Trophy seats hugged you.
But in 1989, Volkswagen kicked it up another notch with a special edition of the GLI. Part of the group of six special 'Wolfsburg Edition' models for the year, the highlight was definitely the Jetta. Outside they were painted LA5Y Helios Blue Metallic – a color borrowed from the much more expensive Audi Quattro. They also featured color-matched BBS RAs in 15″ x 6″. The mirrors were color-matched too. Inside the Recaro seats received special diagonally-striped cloth, while the luxury quotient was upped as well with power windows, locks and mirrors, a sunroof, air conditioning, and stereo with 6 speakers and cassette all standard. This took the Jetta GLI's price up over $17,000. Although the next model year adopted some of these upgrades as standard, the special-toned and limited edition '89s known simply as 'Helios' have always had a cult following: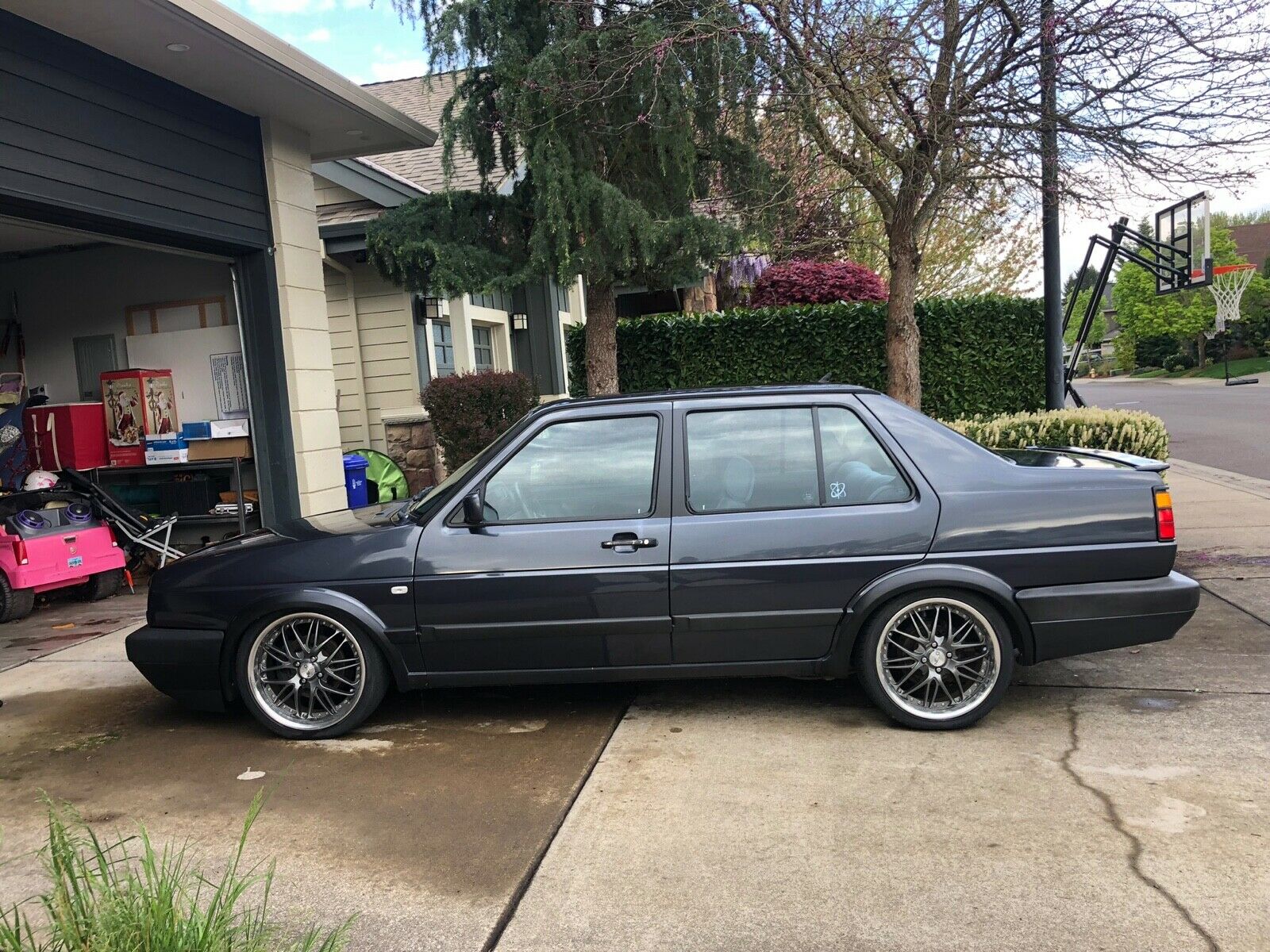 Year: 1989
Model: Jetta GLI 16V Wolfsburg Edition
VIN: WVWTC01G1KW538190
Engine: 2.0 liter inline-4
Transmission: 5-speed manual
Mileage: 42,000 mi
Location: Tualatin, Oregon
Price: $8,000 Buy It Now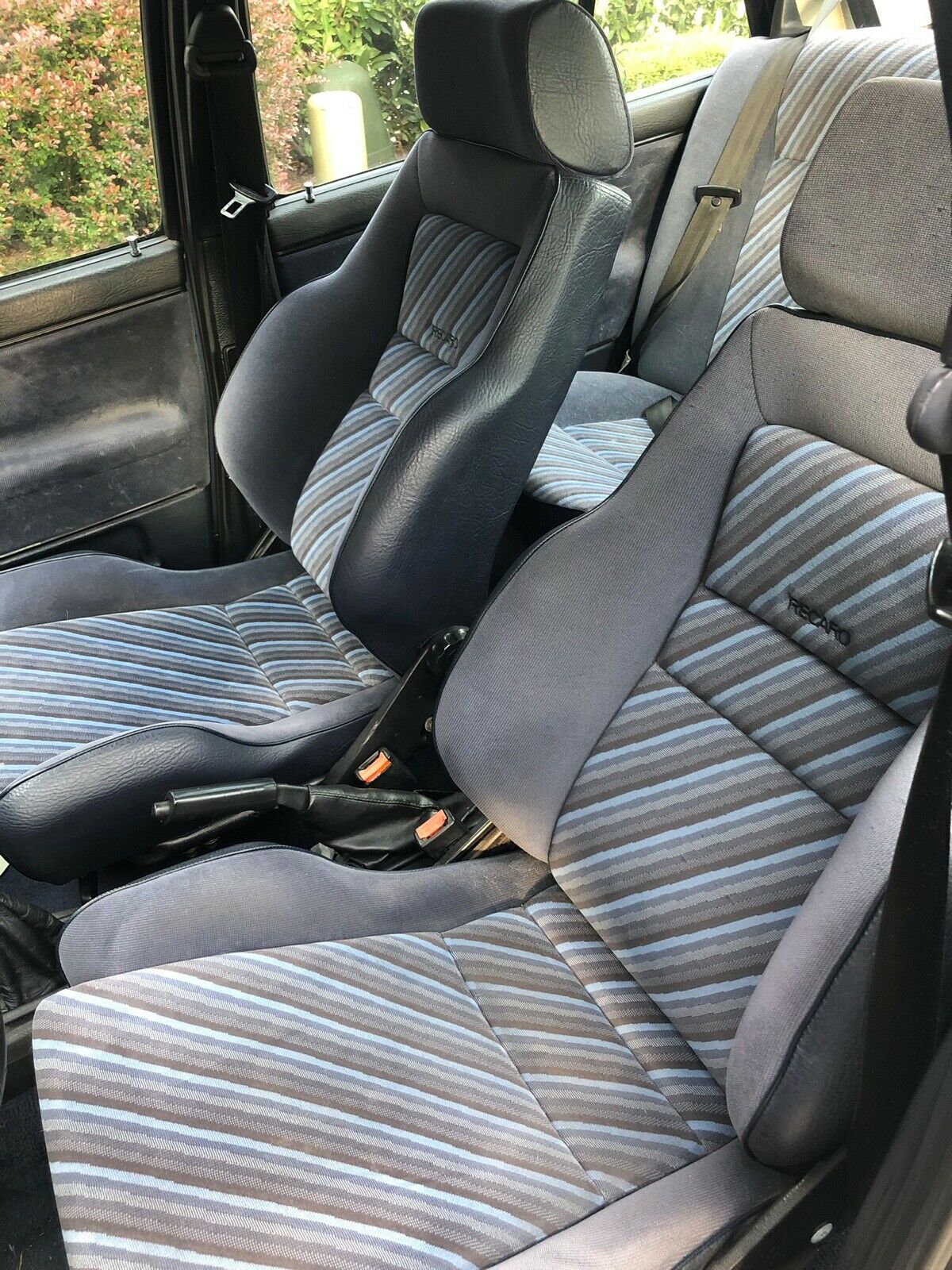 Cherry condition. Garaged 90% of life. 1 of 1500 ever sent over to USA from being built in Wolfsburg. all paperwork & service records available. to much to list, but will go over with any potential real buyers. thank you
I've held on to this RARE Helios blue Jetta for over 15 years & now trying to buy house ive to finally try to let go of it. Only 1500 made in 1989. Not sure how many still left driving, but I'm guessing less then half of the 1500. To many upgrades & service records to list, but I've kept all receipts & paperwork. Rare find & would keep if wifey would let me. But that's not an option, so here I am selling it 15 years later. Message for any questions. Thanks for looking!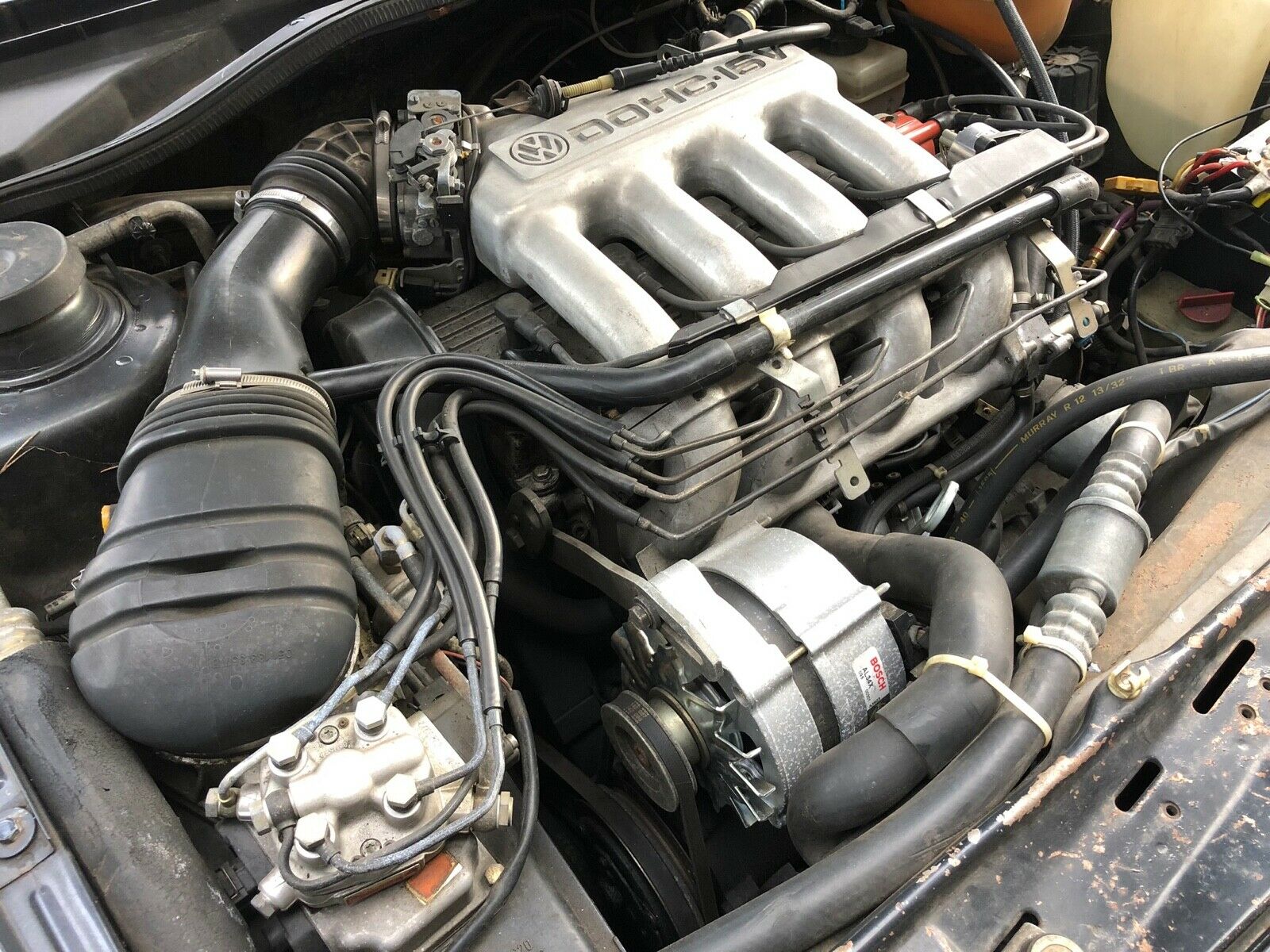 A surefire way to disappoint when selling a car is to not list what you've done. That's doubled when you've modified your car. So what's been done to this one? A lot. The infographic claims this car actually has a 2.0 9A swap, so before you furiously type that I got the displacement wrong that's why! As noted in the last GLI, which also had a 9A swap but which Cory noted had the wrong intake, this one appears to be correct. Outside the car has also gone for the 'Big Bumper' look, with later covers and the GTI 4-headlight setup with grill spoilers. The rear door handles are shaved and filled, which undoubtedly means it's been painted too. It's very low on an undisclosed suspension and while the color-match wheels mimic the look of the original BBSs in a larger size, I can't help but feel they look cheap. The Fuba mast is missing and clear lights now adorn the front corners. Inside, MOMO details adorn the wheel and pedals, with additional aftermarket gauges and an undisclosed removable radio. While the seller claims 42,000 miles in the infographic, it sure looks like that cluster's 6-digit starts with a "1" rather than a "0", and the the second number looks suspiciously like a "9" rather than a zero, too.
Are there upsides? The Recaros look in fantastic shape, and the paintwork looks very nice from what's shown. But personally at the $8,000 ask I'd be saving my money for a GTI, or buy one like the $2,700 GLI I last looked at and have plenty of money to fix it up. To me this one has just a few too many mods to be worth top-dollar, but isn't quite wild enough for a stunning show car. But neat to see? Sure!
-Carter