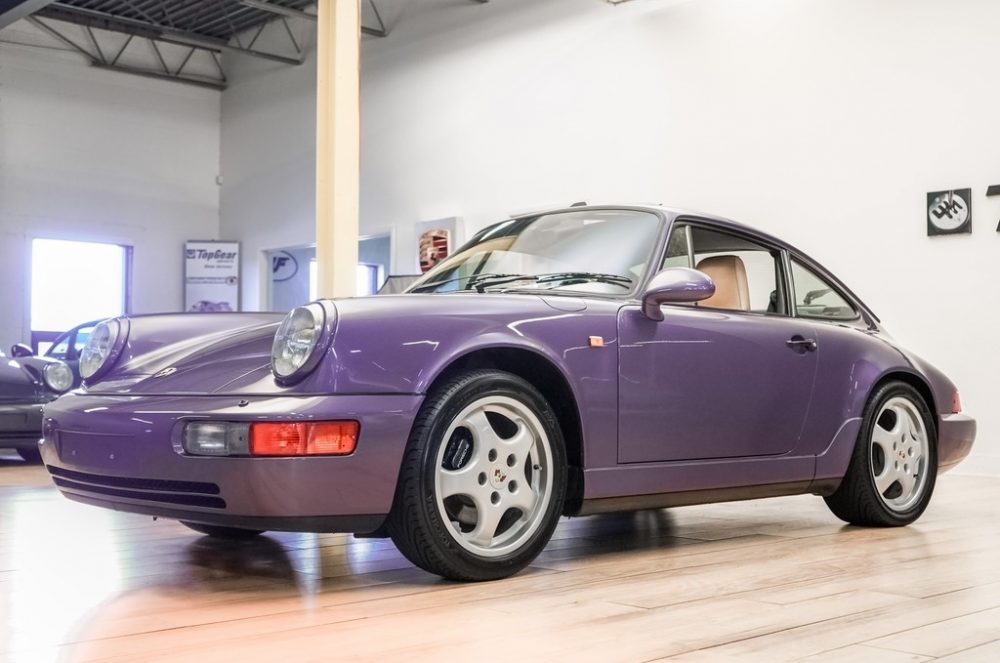 You know why we're here. This 1991 Porsche 911 C2 is a left-hand drive ROW-spec that was delivered to Japan and painted in the wonderful Veilchenblau. That is "violet" in English, but it is very purple and I love it. I think this car doesn't punch you in the face like a 991.2 GT3RS in purple does and doesn't look like it is trying too hard. I know I'm not the only one who feels this way, because the dealer has no problem listing a 964 Turbo S for $1,450,000, but for some reason won't put a public price on this one. Don't you love used car dealers?
Year: 1992
Model: 911 Carrera 2
VIN: N/A
Engine: 3.6 liter flat-6
Transmission: 5-speed manual
Mileage: 52,798 mi
Location: Saddle Brook, NJ
Price: Unlisted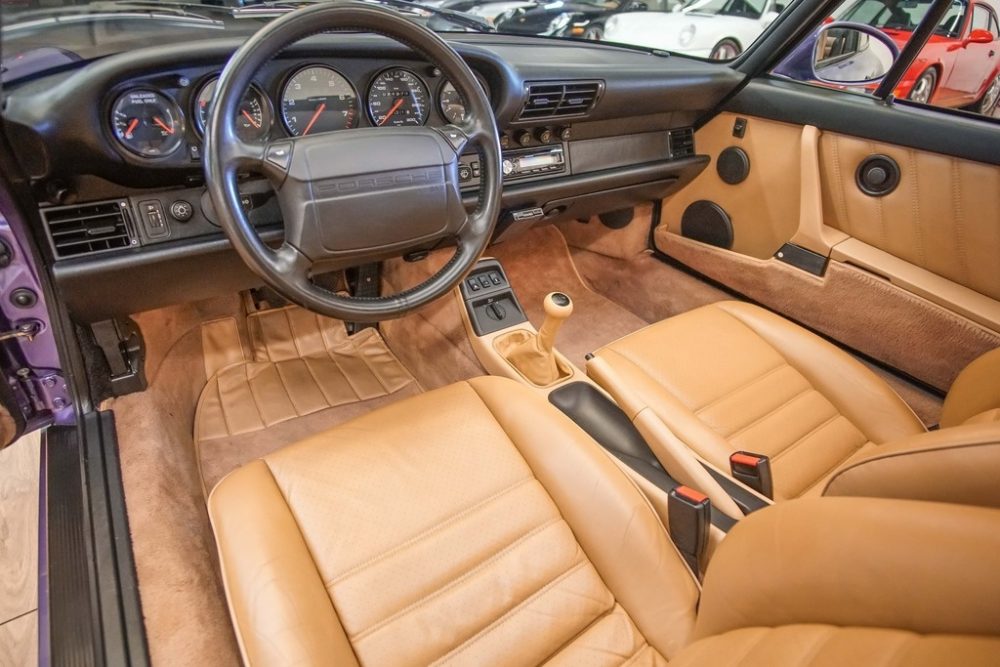 N/A
In addition to no price, the dealer put the description for another car on this one, so we know nothing about it outside of what we can see in the photos. This is very clearly a non-North American spec car judging by the speedometer reading in kilometers and it looks to be from Japan judging by the piles of Japanese papers piled on the rear decklid. The rest of the car seems very well spec'd with the eight-way seats on both sides and 17″ Cup wheels that fit the 964 so well. As for price, I'm guessing this one is a six-figure car easily. If someone really wants Veilchenblau, they will probably pay for it. Although I'm guessing this price probably varies quite a bit depending on who phones in about it.
– Andrew