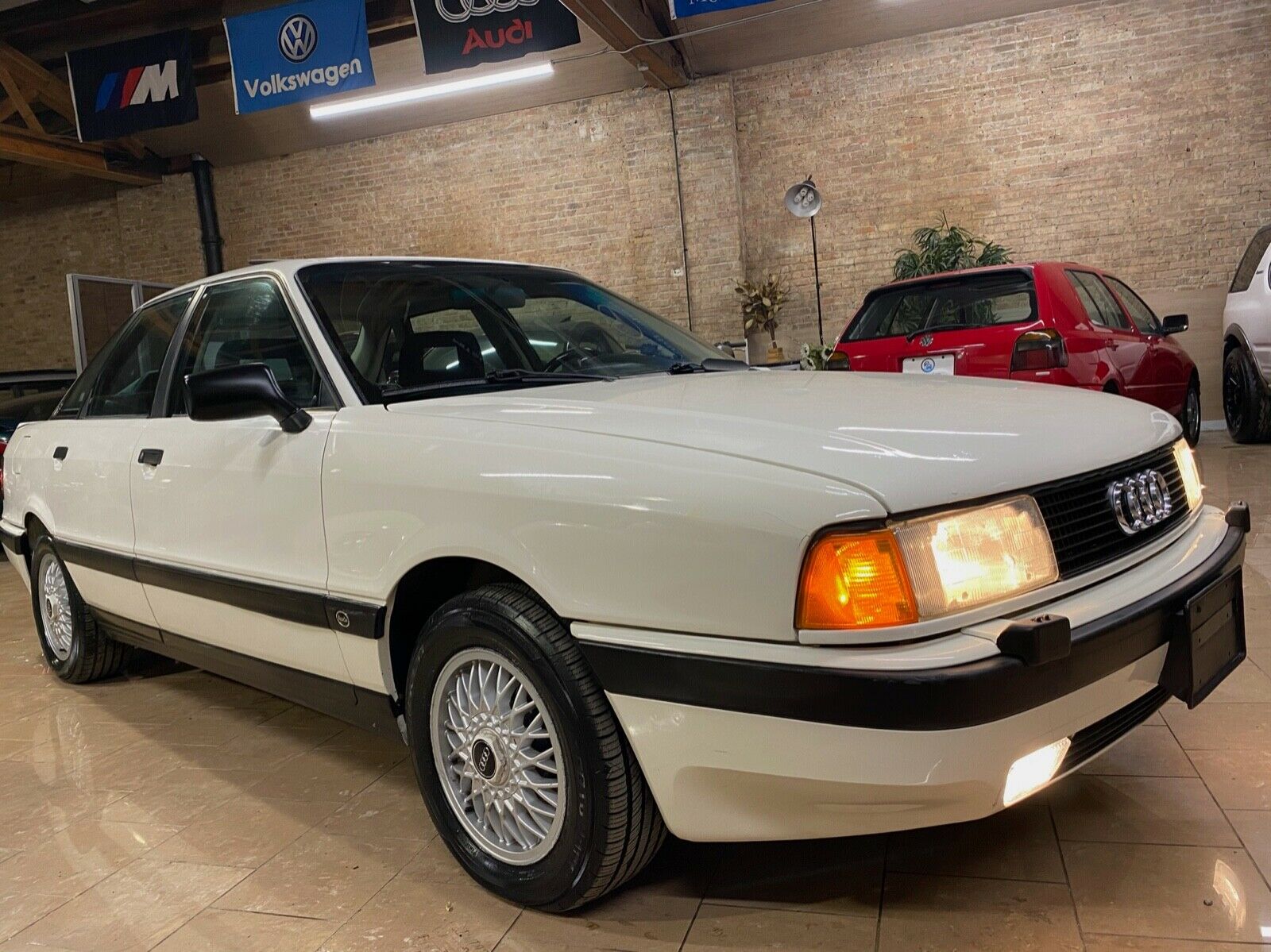 While the move from the B2 to B3 chassis brought many changes to the small Audi lineup, it was also very much a case of 'meet the new boss, same as the old boss'. Some of the features of the 4000 were gone; you could no longer opt to lock the center differential, for example, since the manual locker had been replaced by a more sophisticated Torsen unit. You could still opt to engage a rear differential lock, but electronics overrode that at 15 m.p.h.. That change was indicative of movement in the marketplace and where the B3 was aimed – slightly more upscale from the B2. Interior quality was greater, safety took priority, and production was broken into two categories as it had been in Europe for the B2. Selecting the top-range 90 quattro got you nicer BBS wheels, color matched bumpers and mirrors, a sportier raised spoiler, a better leather interior and wood trim. The downscale 80 would channel more of the outgoing 4000, with a velour and plastic-heavy interior. They even opted to keep the same Ronal R8 wheels as the old model early on, and the subtle rear spoiler was a near copy of the B2.
The more basic 80 was closer in performance to the 4000, too – the luxury and safety items of the B3 meant more weight, and the 90 tipped the scales at nearly 3,000 lbs. Mechanically identical, the 80 quattro was about a hundred pounds lighter and anyone who has driven 80s normally aspirated Audis knows that 100 lbs. makes a difference in performance. Motivation for both was the same NG-code inline-5 that was seen in the last Coupe GT Special Build models, meaning 130 horsepower and 140 lb.ft of torque – smoothly adequate, but certainly never overwhelming. The 80 quattro enjoyed only a short run in the U.S., being available in the 1988-1990 model years and then re-introduced with some 90 quattro upgrades for the '92 model year as a hold-over until the V6 B4 was ready for production. The de-contented 80 was a fair bit cheaper than its quite expensive brethren; while a Coupe Quattro would set you back over $30,000 with some options, select a basic 80 quattro and you could sneak out of the dealership for $23,000 – barely more than the '87 Coupe GT retailed for. Later 80s got some upgrades; body-color bumpers and BBS wheels primarily, and a clean Alpine White example has turned up for sale.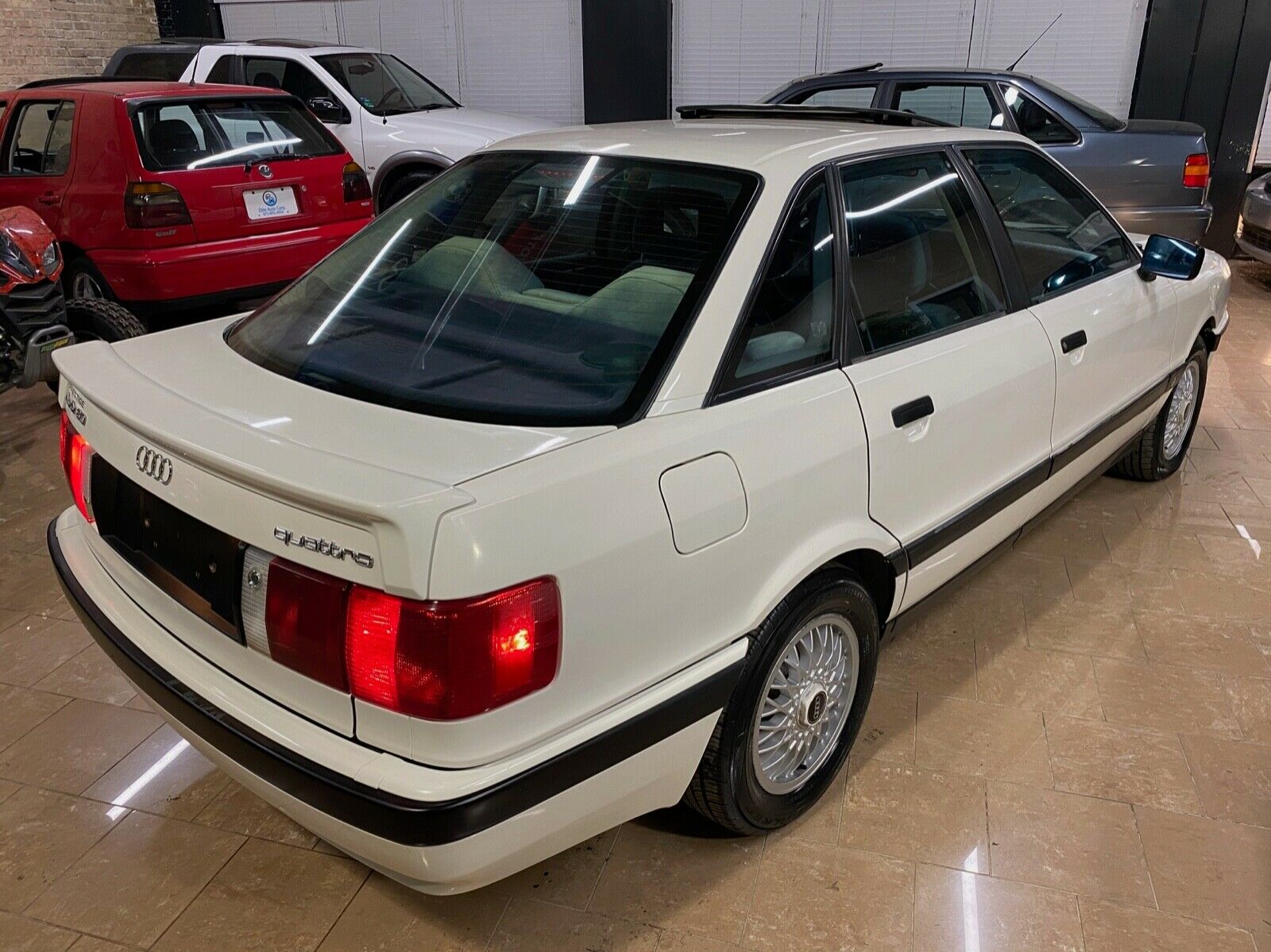 Year: 1990
Model: 80 quattro
VIN: WAUFC58A9LA144346
Engine: 2.3 liter inline-5
Transmission: 5-speed manual
Mileage: 136,500 mi
Location: Chicago, Illinois
Price: $5,999 Buy It Now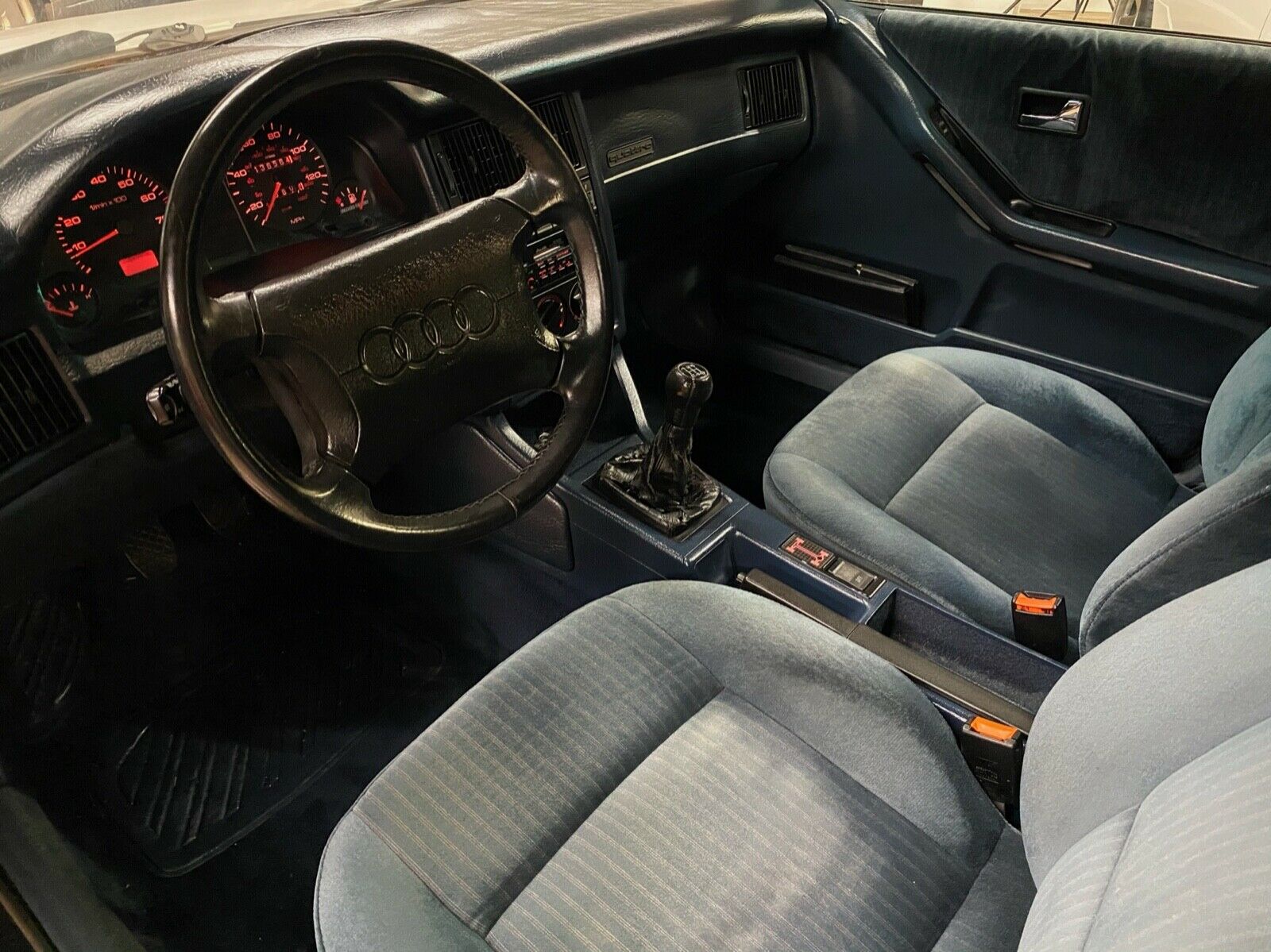 1990 Audi 80 quattro AWD 4dr Sedan

VINWAUFC58A9LA144346
ConditionUsed
Mileage136,562
Engine2.3L I5
Fuel TypeGasoline
TransmissionManual 5-Speed
DrivetrainAll Wheel Drive
MPG16 City | 22 Highway | 19 Combined
Doors4
Exterior ColorWHITE
Interior ColorBlue
Interior FabricCloth
Stock Number10605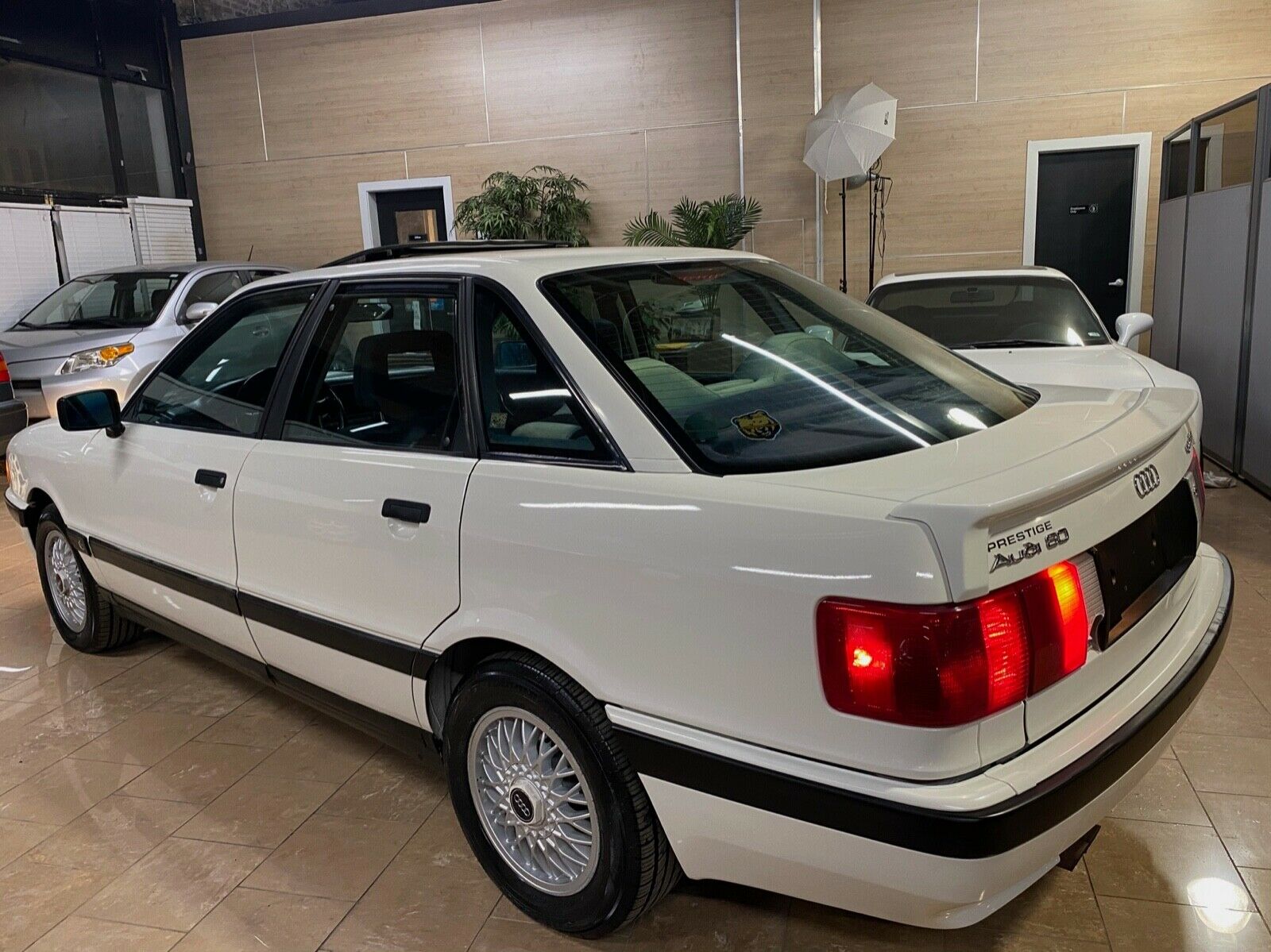 In many ways, the 80 quattro is like the Coupe GT in my mind; the 'also-ran' next to the 20V models that it sold alongside. Nevertheless, though they're slow, they're also the plucky underdog. Today, in fact, I think this base model holds even more appeal. It's less complicated than the 20Vs, easier to find for, and therefore cheaper to run. These cars were galvanized, so there's less of a chance of rust hiding than in the B2, and this one generally looks quite clean. I'll fully admit that this model doesn't carry with it the nostalgia I have for the 4000CS quattro, which was my first car, nor does it have the cool factor of the screaming DOHC 7A. If you really want more motivation, though, you could swap in an AAN turbo and have a quick sleeper, but honestly a clean 80 like this? I hope it remains stock. It's priced reasonably well in the market, too – similar 4000s are now the best part of double this amount. If that stimulus money is burning a hole in your pocket, this one looks like a good pick up.
Happy New Year!
-Carter