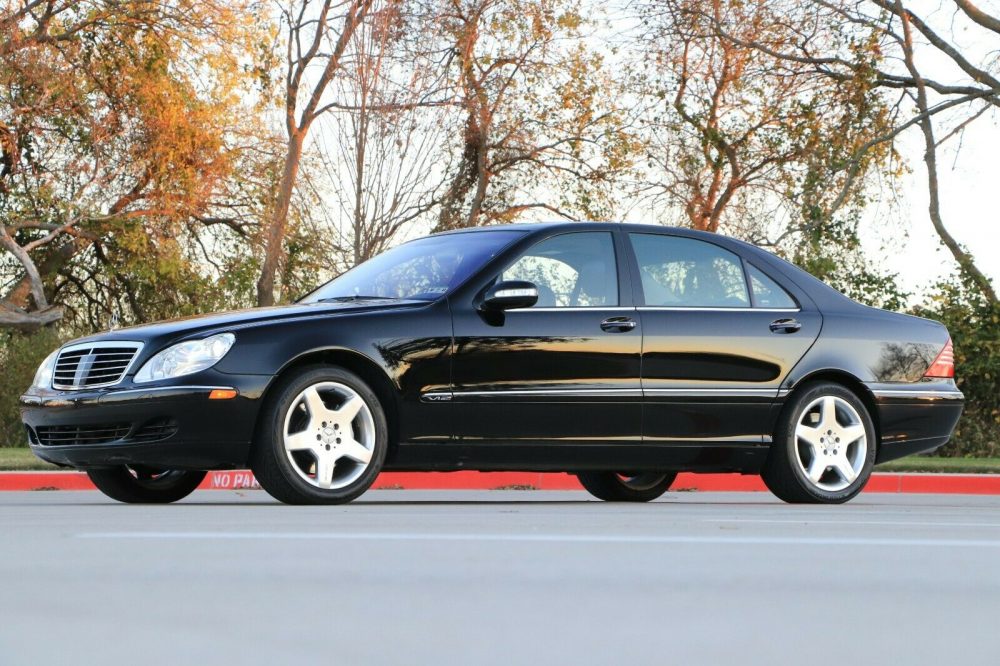 Fresh off last week's 2018 Mercedes-Benz G65 AMG, I thought I'd look at one of the first vehicles equipped with the M275 engine, the W220 S600. This engine replaced the god awful M158 V12 that lasted a few short years and was by far the better engine for the job. It was so good, they literally put it in almost every vehicle in their range for the next 15 years, including that G65 that I just mentioned. You would think an old twin-turbocharged V12 would be nothing but trouble, but they are fairly easy to live with as long as you remember it is an old twin-turbocharged V12.
This 2004 S600 up for sale in Texas comes in with just a little over 32,000 miles and seems to be in top shape. Admittedly, it isn't the most attractive car ever in terms of looks and of course the tech is a bit dated, but for the price, is it worth look?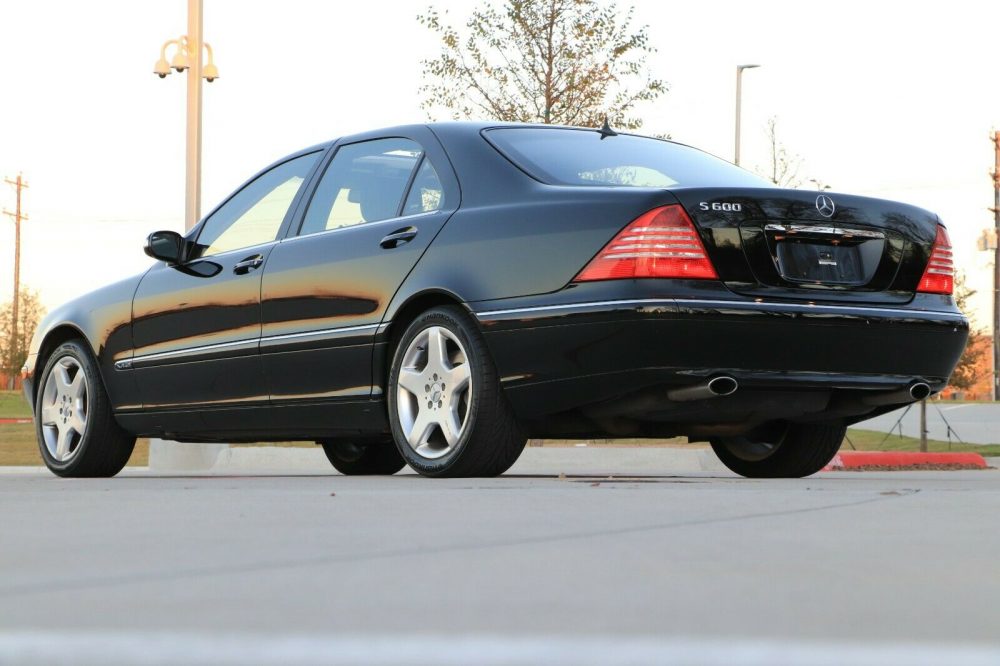 Year: 2004
VIN: WDBNG76J33A350536
Model: S600
Engine: 5.5 liter twin-turbocharged V12
Transmission: 5-speed automatic
Mileage: 32,400 mi
Location: McKinney, Texas
Price: $16,500 Buy It Now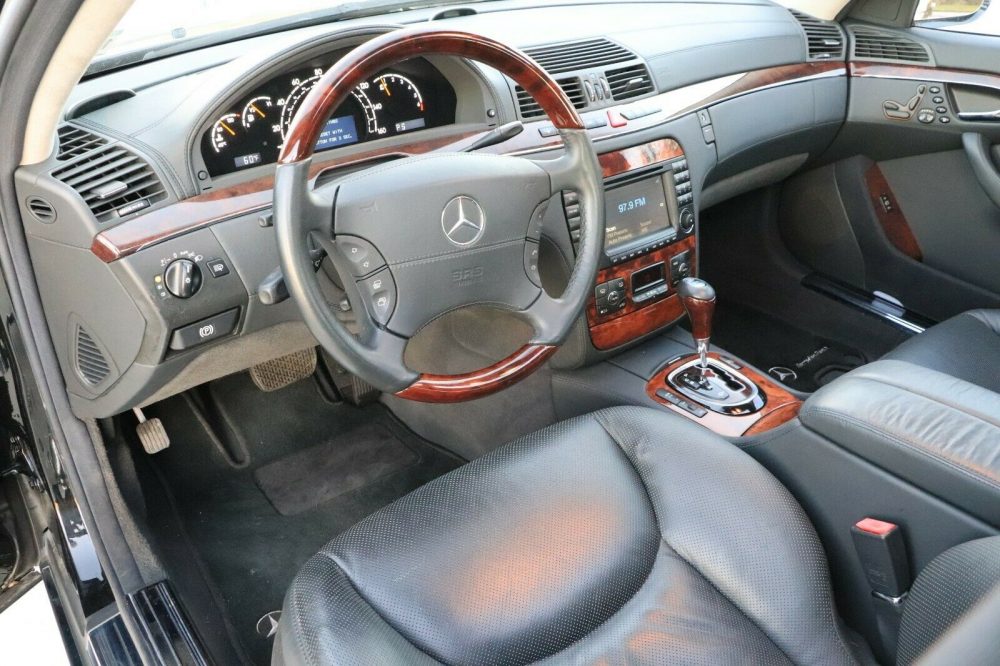 2004 Mercedes- Benz S600
AMG sport Package
Black over Black interior
32,400 miles

More photos and video below

This Mercedes presents as a very nice driver

A recent service was completed which included a new passenger side coil, and new sparkplugs

The cosmetics are very good, sporting its original paint job from the factory, it only has minor flaws such as a few scrapes under the front bumper and a few minor imperfections on the rear bumper. all panels are straight and there are no dings or dents.

The engine runs flawlessly and pulls like the freight train of a motor it is. no smoking no knocking or tapping.

The interior truly presents as new, it has no flaws to note and is like entering into a time capsule back to 2004.
EVERYTHING works, all power accessories and lights also work without flaw including the soft close doors

All books and manuals will come with the car as It did from new

I have a clean title in hand

Fly in and drive home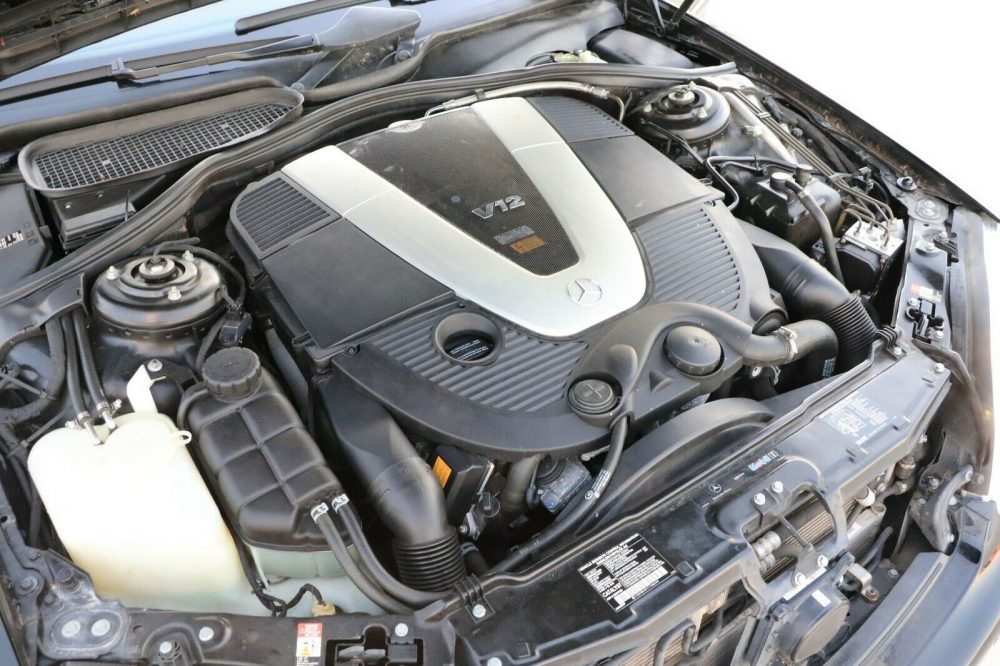 As excited as I was to maybe think this was going to be a perfect example, it is not. It has a few cosmetic flaws like a dinged up bumper, even though there are literally parking sensors right above the damage. The interior also has some heavy dirt that could have been cleaned up, but I guess that wasn't high on the priority list. The seller says the passenger side coil pack was recently replaced, which is the Achilles heel on these cars, and I hope the driver's side was already replaced prior. A major plus on this one is Distronic cruise, so points on that one.
The ask on this one is $16,500, which seems to be in the ballpark. The paint damage on the rear bumper really bugs me for some reason as that isn't going to be a quick fix needed to make this one a near perfect example. I do think there are plenty of other low-mile S600s out there so it isn't like this is some kind of holy grail. Either way, a cool example for not a lot of scratch.
– Andrew