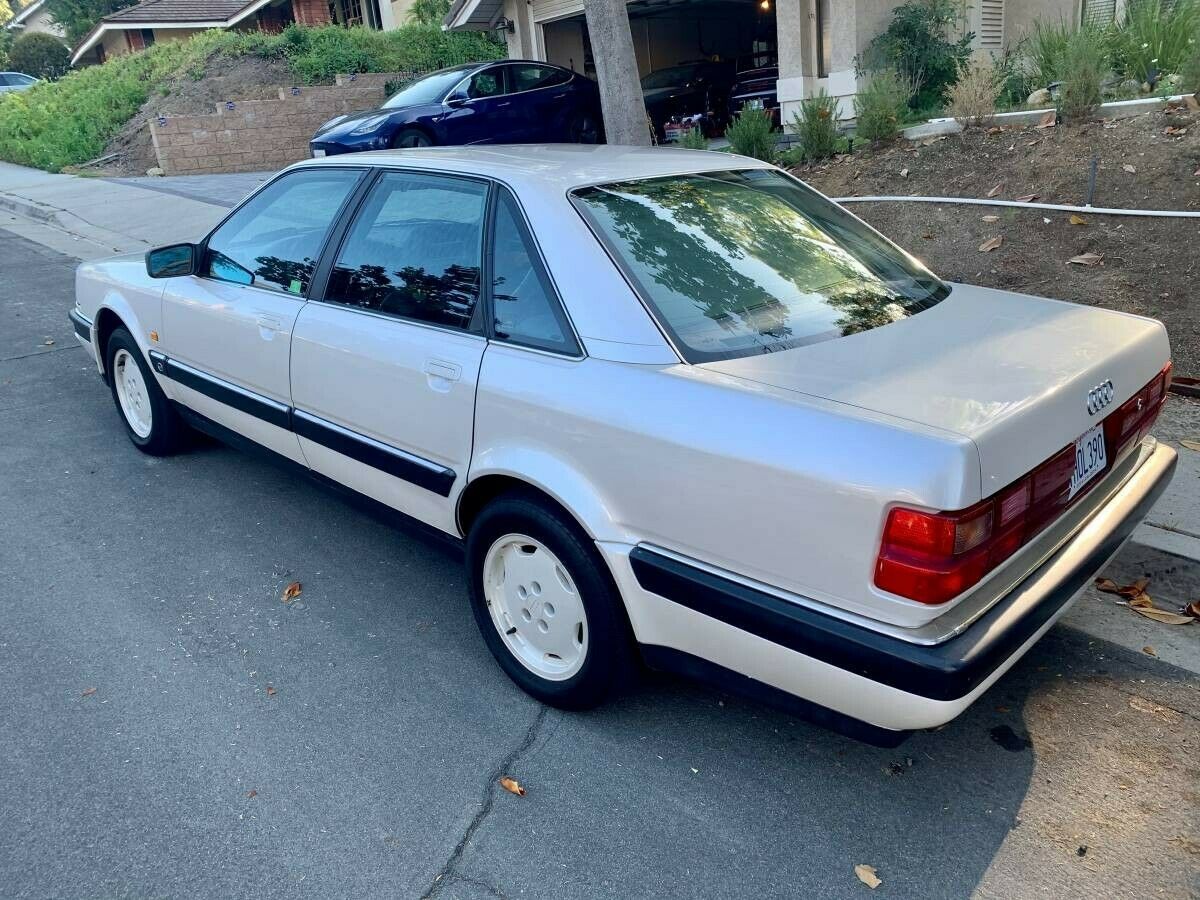 From the dated underpinnings of the Type 44 chassis, Audi emerged in 1988 with an all-new 4-cam aluminum engine that could be mated to an automatic transmission. Now, to most enthusiasts that probably sounds like a bad idea. But when it came to selling car – especially expensive luxury cars – the overwhelming majority of buyers wanted the car to do most of the heavy lifting. Audi's response was the next generation of quattro drivetrains with a series of clutches in the center differential that helped to transfer power and allowed the car to be mated to an automatic transmission. That transmission – the ZF 4HP24A – was a derivative of the 4HP24, the same automatic found in the V12-equipped BMW 750 and 850s. Like the Mercedes-Benz, Audi employed Bosch ABS and a locking rear differential. But unlike other Audis with their manual- or electronic-locking rear differential, the V8 quattro used a Torsen rear differential with helical gears which would automatically split torque in up to a 3:1 ratio to the wheel with grip. Coupled with a more rearward weight bias with the shorter V8 and the gutsy torque on offer throughout the rev range, though much of the car was borrowed from the rest of the lineup it took on an entirely different character. That was matched with new, updated bodywork outside and a wider stance with flared arches. The effect? Magical. And, complicated.
But the V8 quattro wasn't only about its unique new form of all-wheel drive. The moniker obviously indicated there had been a change in motivation, too, and indeed the V8 launched a new all-aluminum 4 cam, 32 valve V8 displacing 3.6 liters dubbed the PT. Rated at 240 horsepower and 254 lb.ft of torque, it was the most powerful Audi for sale in the late 1980s and brought the brand to a luxury level it had previously not competed at. In the U.S., these mega-Audis were met with mixed success. The 1990 launch of the V8 resulted in reasonably good sales; Audi sold 2,823 between late 1989 and the end of 1990 which represented over 10% of their yearly sales. Values in the used market plummeted after timing belt fiascos on early cars and the general recession of the early 90s, along with the '92 launch of the turbocharged, manual and later Avant-equipped S4/S6 twins. Today, it's a bit of a treat to see a clean V8 quattro, and this looks to be one of the better examples out there for sale: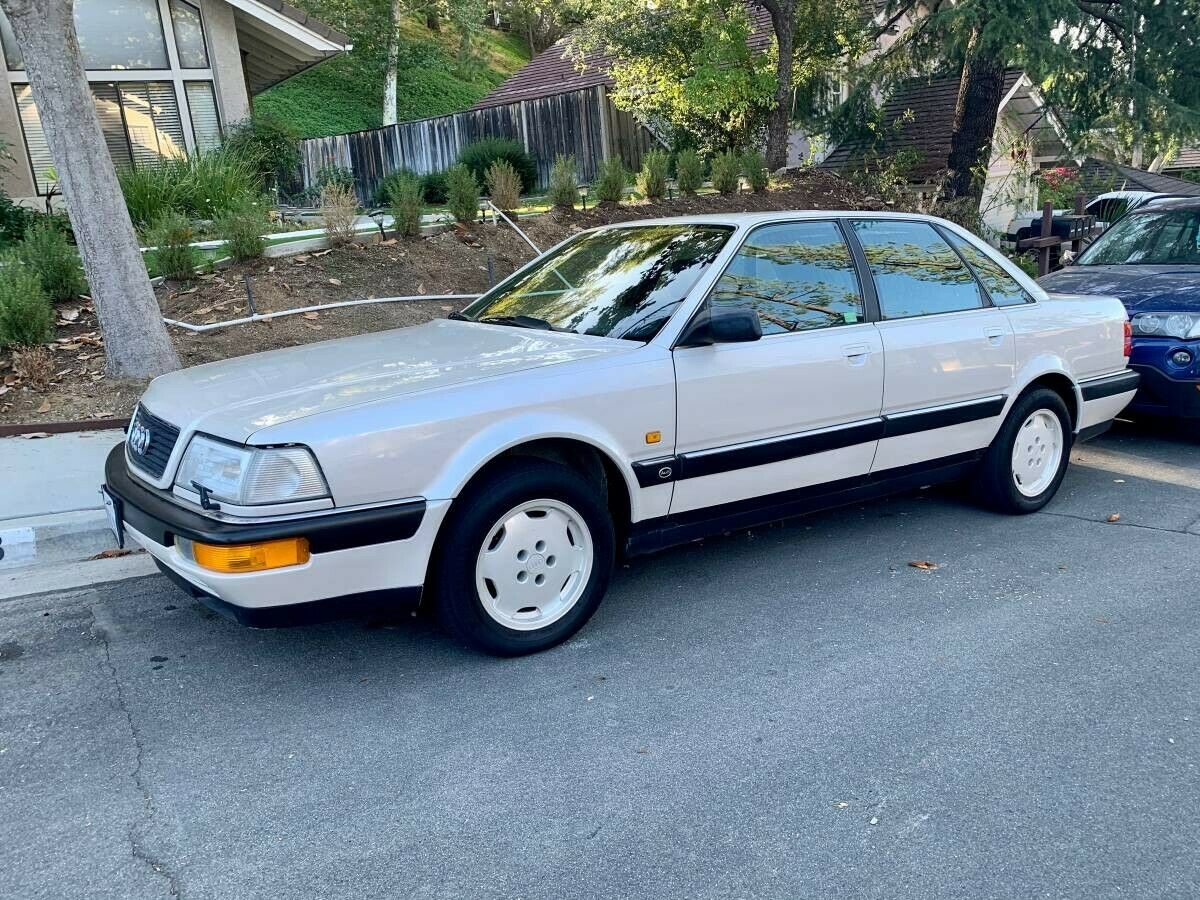 Year: 1990
Model: V8 quattro
VIN: WAUKE5444LN024133
Engine: 3.6 liter V8
Transmission: 4-speed automatic
Mileage: 101,000 mi
Location: Chino, California
Price: No Reserve Auction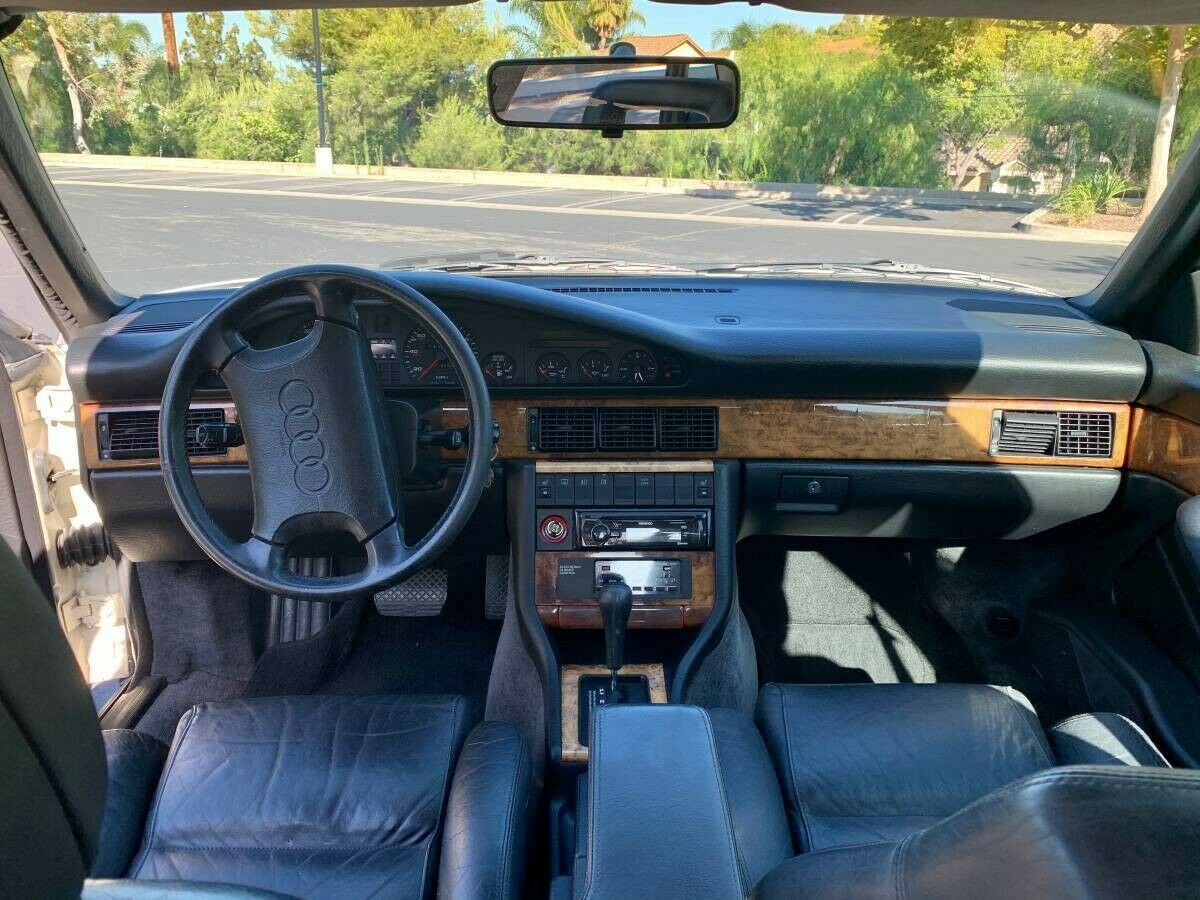 Good condition 1990 Audi V8 Quattro.
Automatic transmission.
All original. Everything works on this car including the air conditioning. Runs great, Interior is in great shape. Leather in great shape.
This Audi has been living in Southern California all its life. Clean California title. Never accident.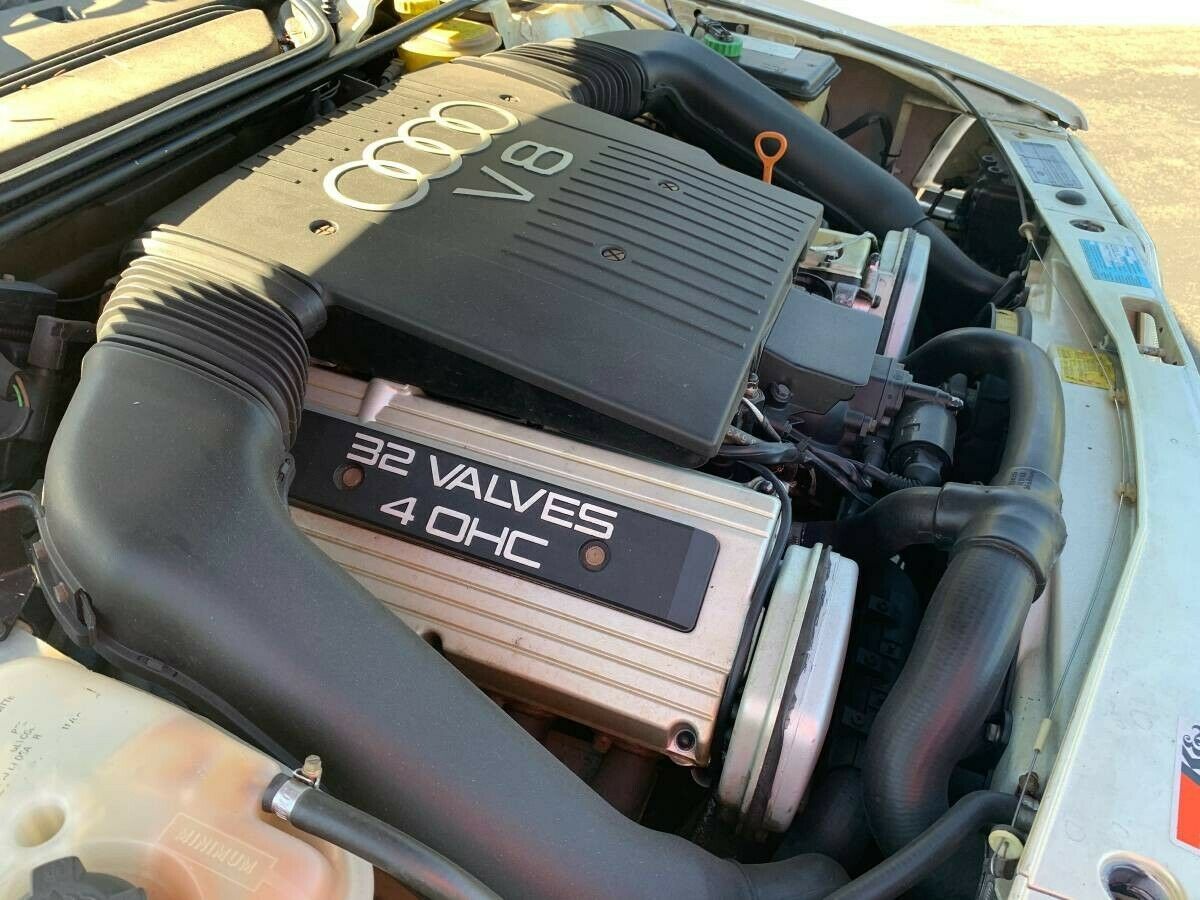 So what do we have here? A fairly low-mileage, fairly standard V8 quattro in definitely above average condition. The front sport seats are a nice item, but otherwise these cars had very few options and were fully loaded. There's no history listed of when the last timing belt service was, nor do we get history of the brakes, transmission, cooling system, or hydraulic system history here – all can be expensive repairs on the V8, as many of the parts were specific or no longer available, and that helps to explain missing trim on the front end. But it's a no reserve auction, and can you complain?
However, the story doesn't end there. If you're a fan of the internet, you may recognize this car, as it was recently sold on Doug DeMuro's site. Now, I'm not going to say anything shady is occurring, but I've seen at least a few cars that "sold" there almost immediately resurface for sale again, as is the case here. There's no mention in the ad that the car was recently on C&B, but the photos are the same – and looking at the car's AutoCheck report, it shows a registration renewal – not a new registration – listed a month after the auction ended. More strange, the car is listed in another town that's literally next door to San Dimas, where the car was previously listed, and looking at the winner's profile over there, they are listed as living 30 minutes away from the car's location. Is this a case of shill bidding? Sure looks like it to me. Looking through the history and more photos provided over on that site, there are other outstanding issues – but the largest is that the car will definitely need a timing belt replacement, and that's about a grand entry price on these cars and opens up a whole lotta 'while your there' wear items to be replaced, if you can find the parts.
The car bid to $4,400 last time, which was probably market value for a nice condition but undocumented V8 with no recent repairs. It's a lot of car, but it's also a car that will require a lot. It will be interesting to see the final bid on eBay this time around and if it comes close to the prior auction – just pay attention to who you're bidding against, and don't overpay.
-Carter