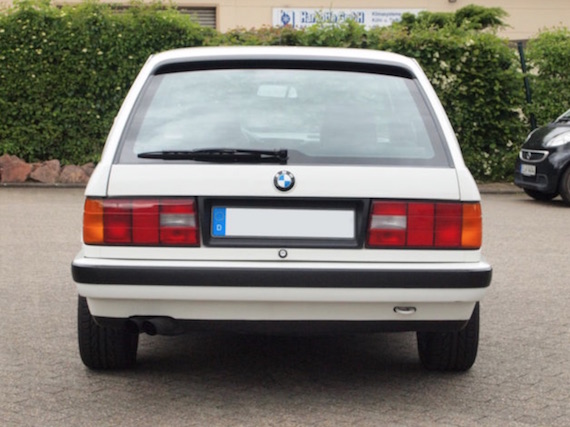 What if one car could really do it all? What would it look like? It's always amused me that these civilized off-roaders we see rambling about these days are referred to as Sport Utility Vehicles. With a higher center of gravity, sport isn't really what comes to mind. A sports car really won't be a good solution for the school run, given limited seating capacity and luggage space. Sure, a sedan is a good all-around vehicle, but they often lack soul and don't have as versatile a cargo bay as a vehicle with a lift gate. So what about a wagon then? And one with four-wheel drive. And a 5-speed manual gearbox. And a smooth, torquey inline-6 under the hood? Too good to be true? BMW got the formula right with the E30 Touring, like this 325ix Touring we see here for sale in Essen, Germany.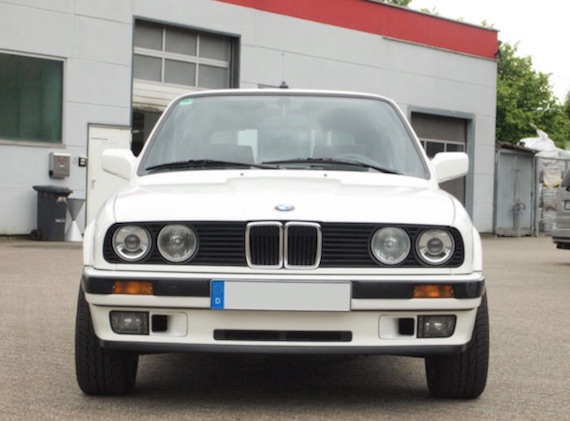 Year: 1990
Model: 325ix Touring
Engine: 2.5 liter inline-6
Transmission: 5-speed manual
Mileage: 48,108 km (~ 29,892 mi)
Price: €24,900 (~ $26,968 USD)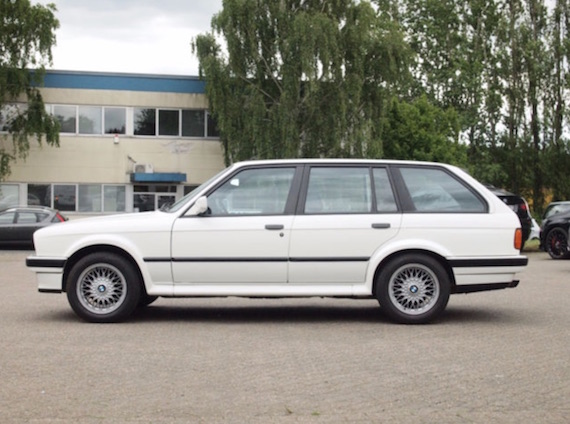 In non-tinkered with original condition
Year: 1990
48,000 km
Many new parts!
TÜV/HU new
Fresh inspection!
Alpine White
BMW light-alloy wheels with cross-spoke styling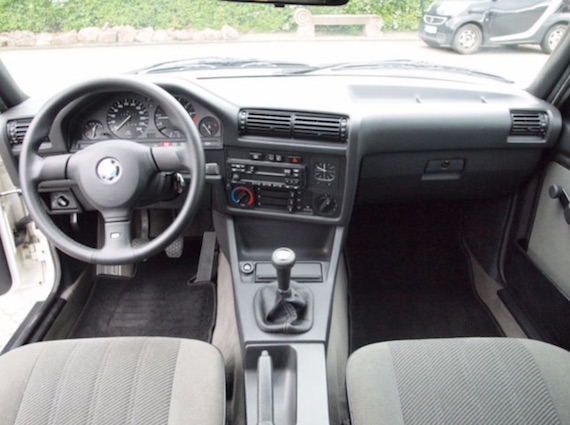 Senior Features Editor of Motor Trend, Jason Camissa, is one of the lucky few tooling around in an E30 Touring on US soil. Recently, a video surfaced that highlighted this car's charms. This 325ix goes one better with all-weather capability. It's been a while since I've seen a good 325ix Touring with a 5-speed manual. Oftentimes, the manual Tourings I spot are lesser engined models with a manual gearbox. Either that, or I'll see a clean 325i or 325ix saddled with an automatic. This 325ix ticks all the right boxes though, including having very low miles and its Alpine White paintwork. While some might lust after the M3, this 325ix Touring is the ultimate E30 for me.
-Paul