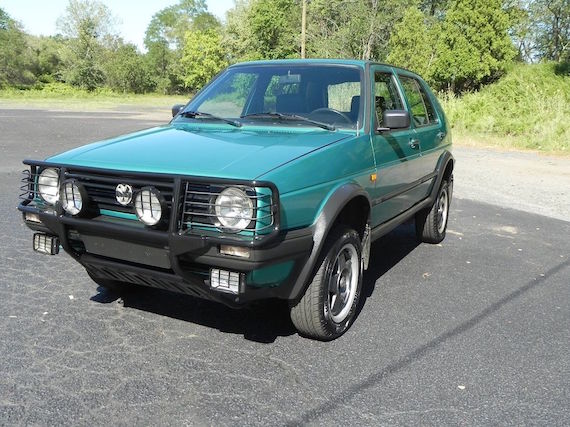 The Mk2 generation of the Volkswagen Golf holds some of my favorite Euro-only forbidden fruit. The proto-R Rallye Golf is a sexy little beast with flared fenders, all wheel drive, and a supercharged G60 engine. They sold 5000 of them, a remarkable number considering they were twice the price of a GTI. Even rarer than the Rallye is the Golf Country, an outlier whose influence could perhaps be seen in the Audi Allroads but really has no modern analogue. A revised suspension gave it 8.25″ of ground clearance with Syncro making sure traction was never a problem. Bullbars and skidplates give protection against rocks and limbs, including extra protection for the Syncro system. This all combines for a hatchback that's even a little more rally-ready than the Rallye. The one unfortunate area of inferiority is under the hood, as the Country only came with the standard, naturally-aspirated 1.8-liter with 98hp.
This example is a recent beneficiary of the 25-year importation rule, though we don't know exactly where it comes from. With just 25k miles, it's about as nice as you're going to find anywhere in the world. The only flaw I see is some potential scuffing/repair under the bumper on the right rear; otherwise the exterior and interior look outstanding. Many, including this author, think the 25-year importation rule is draconian and ridiculous, but the upside is that forbidden fruit like this excellent Golf Country becomes that much sweeter when finally available to us. With a very reasonable starting bid and a no-reserve auction, this is an incredible chance at some new-to-the-US rare.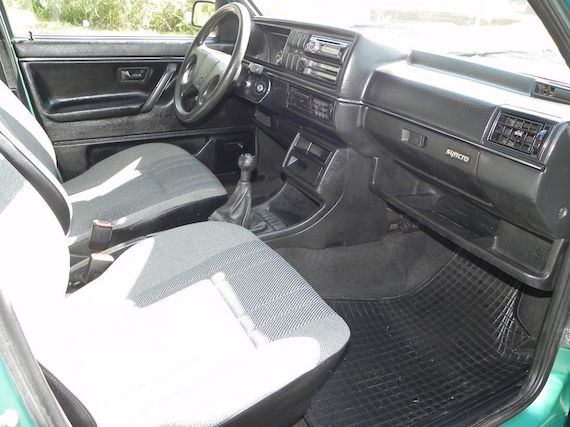 Year: 1990
Model: Golf Country
Engine: 1.8 liter inline-4
Transmission: 5-speed manual
Mileage: 25,881 mi
Price: No reserve auction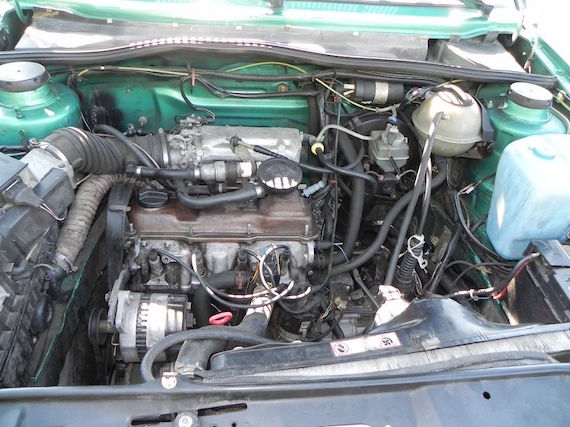 NO RESERVE

1990 Volkswagen Golf Country Syncro 4WD. 5-Speed Manual Transmission. Very rare car. Only 25,881 documented miles. Very clean inside and out. Just Serviced. Brand New Tires. Runs, Drives, and Looks GREAT! Free and Clear Title in hand. Please feel free to come and inspect this car prior to bidding. This is a NO RESERVE sale. Highest bid wins. HAPPY BIDING!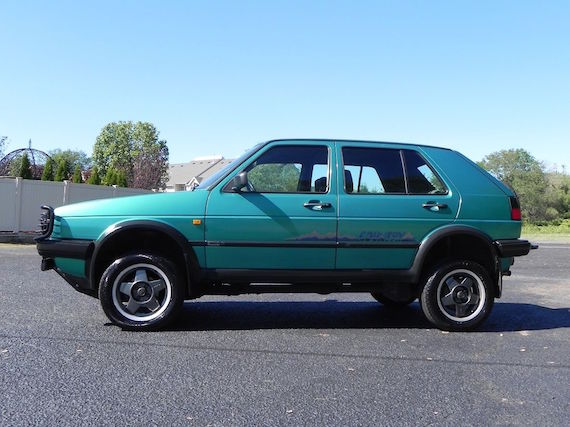 It'd be great to have a little more information, like the aforementioned country of origin or how it accrued those 25k miles. Gentle use over 25 years is a different ballgame than packing on some miles and then sitting for two decades. Talking to the seller and getting it inspected should clear that up, opening a path to ownership of one of the coolest Volkswagens ever made. Most passerby will probably think it's a well-done backyard project akin to the lifted Subaru GLs I've been seeing around, but the rest of us will know it's a factory-built wee beasty. Bidding is appropriately hot for a no-reserve auction on such a rare car, but the price is well below $10k and still shy of what a GTI could garner in comparable condition with so few miles. Two interested parties could easily create a bidding war to push the price into the teens, but I'd say $10k or less is a great value for the toughest all wheel drive hatch out here.
-NR