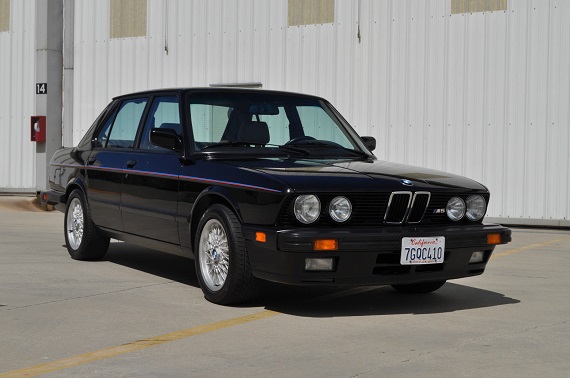 Any time I step outside of the 911 market I'm almost always amazed by what else can be had for fairly reasonable prices, even when the other cars themselves are found within escalating markets. I think we're all familiar with the market for the e30 M3 and how that has gradually dragged values of other similar-era M cars upward. Enter one such car: the e28 M5. There are few cars identified with a particular model segment moreso than the M5 is with the performance saloon. If you want a fast sedan your first thought is probably German and very likely the M5. These were the cars that really got things started and even today they look good and can offer an excellent driving experience. Their proportions are spot-in with a litheness that few modern cars approach and much of the appeal surrounding any of these cars is derived from that pared down aesthetic. They were built with a purpose and with little waste. The example here may provide a litmus test for how much the market for these wonderful machines has been raised: a 1988 BMW M5, located in California, with 94,720 miles on it.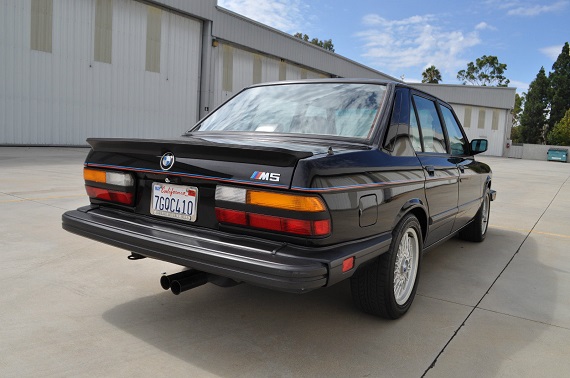 Year: 1988
Model: M5
Engine: 3.5 liter inline-6
Transmission: 5-speed manual
Mileage: 94,720 mi
Price: $39,900 Buy It Now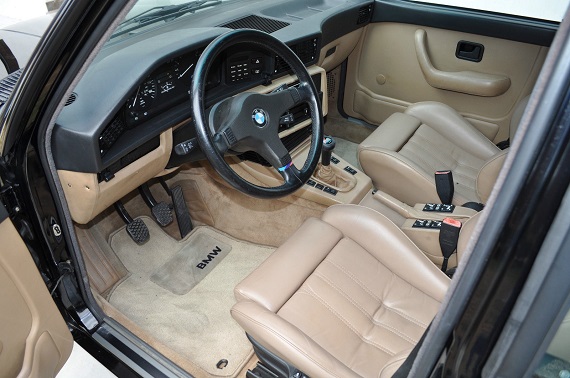 1988 M5 Black/ Natur 94K miles. No damage history. Believed to be all original paint. All records books tools etc. This is a true time warp of the very collectible and rising in value e28 M5's. If you are reading this you probably know the e28 M5 was one of the first true M cars built by hand at the M factory. I will save us all the lengthy history lesson. We can all use Google, and if you are looking at this car you know what it is!

This particular car was owned by a close friend of mine since the early 2000's, who happens to be a mechanical engineer. He over maintained the car. All maintenance and upgrades done to exacting levels. Car always was always garaged and not driven in harsh weather. Everything works as it should, no deferred maintenance. The car must be seen and driven to be appreciated.

The car was recently inspected and serviced by the top BMW specialist in So Cal. New brakes and bushing just done. Bavarian Workshop http://www.bavarianworkshop.com/. The results of this inspection are available for the new owner to see. The car is bone stock aside from it's Radio and OEM moonroof. As well as high flow catalytic converter, the OEM one is included with the sale. The car did pass Smog in CA back in 2014 and runs clean.

As far as pricing I am pricing the car according to what these cars are in fact selling for. Bring a trailer just sold one that was a Canadian version with 60K miles on it, with a repaint for $43,950. Keep in mind there is a 3% import takes as well as other costs to bring a car in from Canada. To collectors an original car is more valuable, regardless, I feel my asking price is inline with the value of a verified transacted E28 M5. Here is link

http://bringatrailer.com/listing/1988-bmw-m5-2/

Keep in mind this is very very clean driver level + car. So it does have some minor blemishes and stone chips. Nothing in my opinion that I would fix. Almost everyone who sees the car cannot believe its condition, this car shows amazingly well. I can walk you through most questions and will be happy to point out the flaws I am aware of. This car is available for inspection here in LA and will not disappoint. I have title in hand and all books and records going back to the 80's. I am only selling the car as I am short on garage space.

If you want to see many more pictures and info please go

thecarshrink.com

http://thecarshrink.com/product/88-bmw-m5-e28-amazing-original-condition/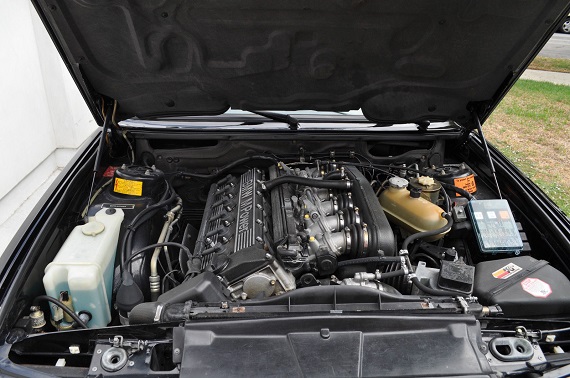 There is a lot to like here as the condition both inside and out looks quite good and there also appears to be a good deal of documentation. The question, of course, is whether all of this adds up to a $40K e28 M5. The seller has referred to a recent sale of a 60K mile M5 to support his asking price and while that does offer us a benchmark 30K miles isn't a small difference in mileage. With mileage premiums those differences can add up to significant dollar figures. Looking the other direction, many of the 120K miles and over examples we see tend to be priced well below this one, though there certainly is precedent for this sort of pricing when condition and documentation warrant it. At around 95K this one finds a middle ground on mileage so we'll have to see where it's going to be valued. Altogether this M5 has a lot of promise though it may fall more to the collector than the driver. Those seeking a good example to really enjoy and put some miles on can certainly find better values, but if you are looking for a particularly nice example worth the premium then this e28 may deserve consideration.
-Rob