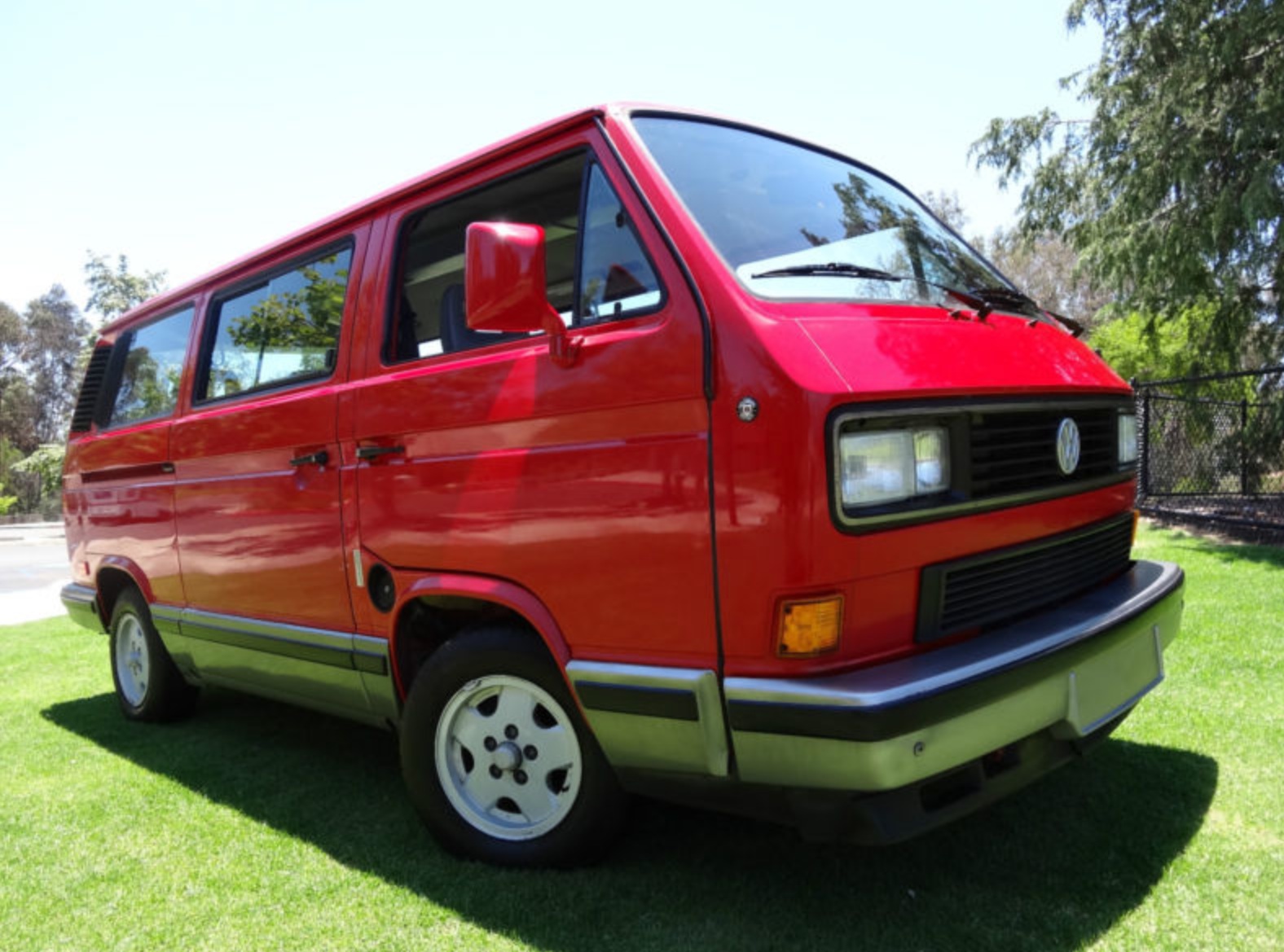 By the time the 1990s rolled around, the Volkswagen T3 Transporter, known as the Vanagon on these shores, looked a bit of a relic from an era of cab forward vans gone by. A new crop of minivans had shifted people's tastes when it came to utilitarian vehicles, offering more car like ride and comfort. However, there was still demand for these one box haulers and today we are witnessing a renaissance that has seen values on these Vanagons surge. While Campers of all varieties tend to be the most desirable, I can't help but love this Vanagon Carat in Tornado Red.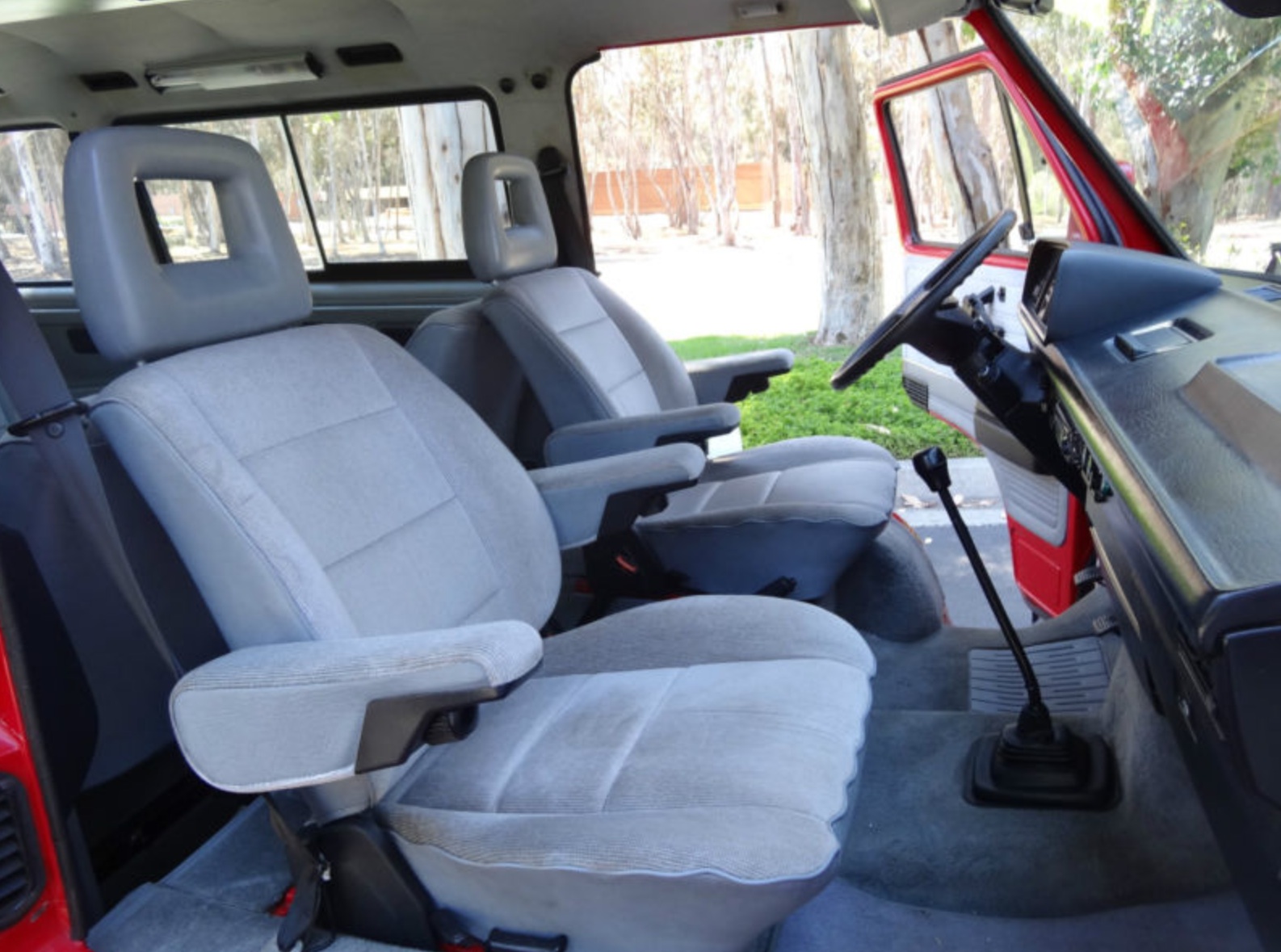 Year: 1990
Model: Vanagon Carat
Engine: 2.1 liter flat four
Transmission: 4-Speed Manual
Mileage: 142,000
Price: No reserve auction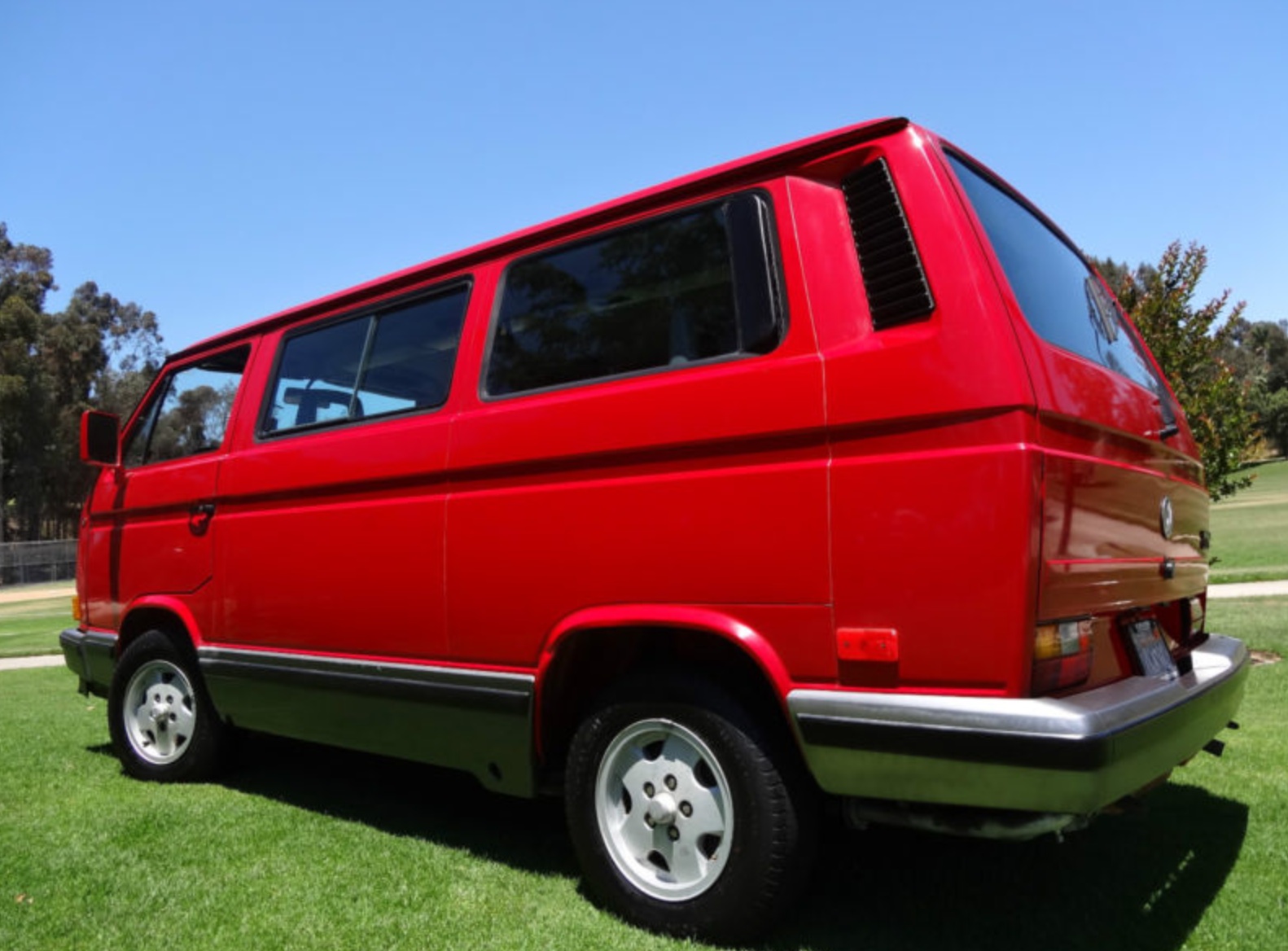 1990 Volkswagen Vanagon Carat Wolfsburg Edition!

Volkswagen arguably invented the minivan with their original Microbus released in 1950 that would become synonymous with the summer of love and good times in the slow lane. It was a tough act to beat, but in 1979 the VW Vanagon was released, complete Polo/Golf/Passat-esque hard lines and boxy shape. It retained the original's rear engine/rear drive layout, but added space and a water cooled engine. These days most Vanagons have been ridden hard and put away, making this clean – late series Carat model really standout!

1990 Volkswagen Vanagon Carat Wolfsberg Edition in Tornado Red. One owner vehicle in beautiful condition! 2.1 Liter H4 SOHC 8V FI Engine, 4 speed manual transmission. 142,000 original miles! Great condition inside and out: 14″ Inch alloy wheels, rear window defroster, special factory paint, 7 passenger seating. The light grey cloth interior is all original in excellent condition, this includes the rear bench seat fold out bed and fold out table. All seats, headrests and original privacy curtains are included. Original carpet in excellent condition. I have the original tool kit, keys, manual and manual case. All electric works: rear heater, cruise control, power steering, power windows, rear window wiper, power door locks, power exterior mirror. Just serviced and tuned!

Exterior: The Tornado Red exterior is bright and in good condition. There are a couple of minor faded sun spots on the roof . Absolutely rust free original San Diego California vehicle!

The VW Vanagon is the ultimate traveling companion! These are getting hard to find in good condition and working (they stopped making these in 1991)! If you have been looking, you know how rare they are! This is your chance to own a truly unique, well taken care of Vangon! You won't find a nicer Vangon around! Please feel free to email me if you would like to see any additional pictures or have any questions.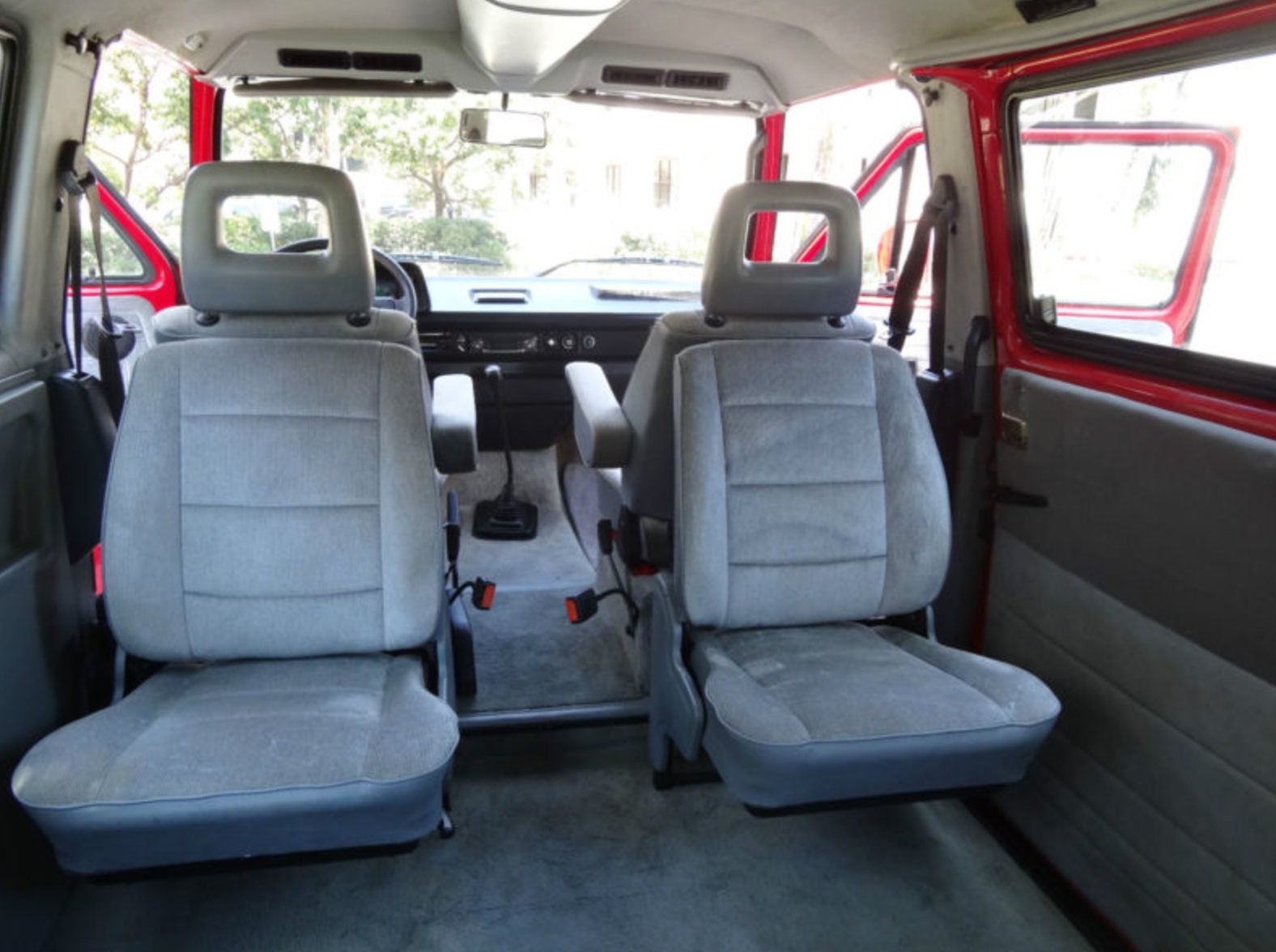 This Carat caught my attention because it's hard to come across a Vanagon that hasn't been personalized one way or the other. It might not be the fastest people hauler out of the gate with the wasserboxer engine, but at least the 4-speed manual lets you make the most of what its got. As it sits, a Carat like this might bring somewhere between $10,000 and $14,000. If it had under 100,000 miles on the clock, then you would be into more serious coin. For the family who can't bear the thought of a soft-roader or run of the mill minivan, a rig like this would at least let you keep some of your dignity and alert people that you march to the beat of a different drum.
-Paul