Warning!
This post is in our archives. Links in this post may have been updated to point to similar cars available to bid on eBay.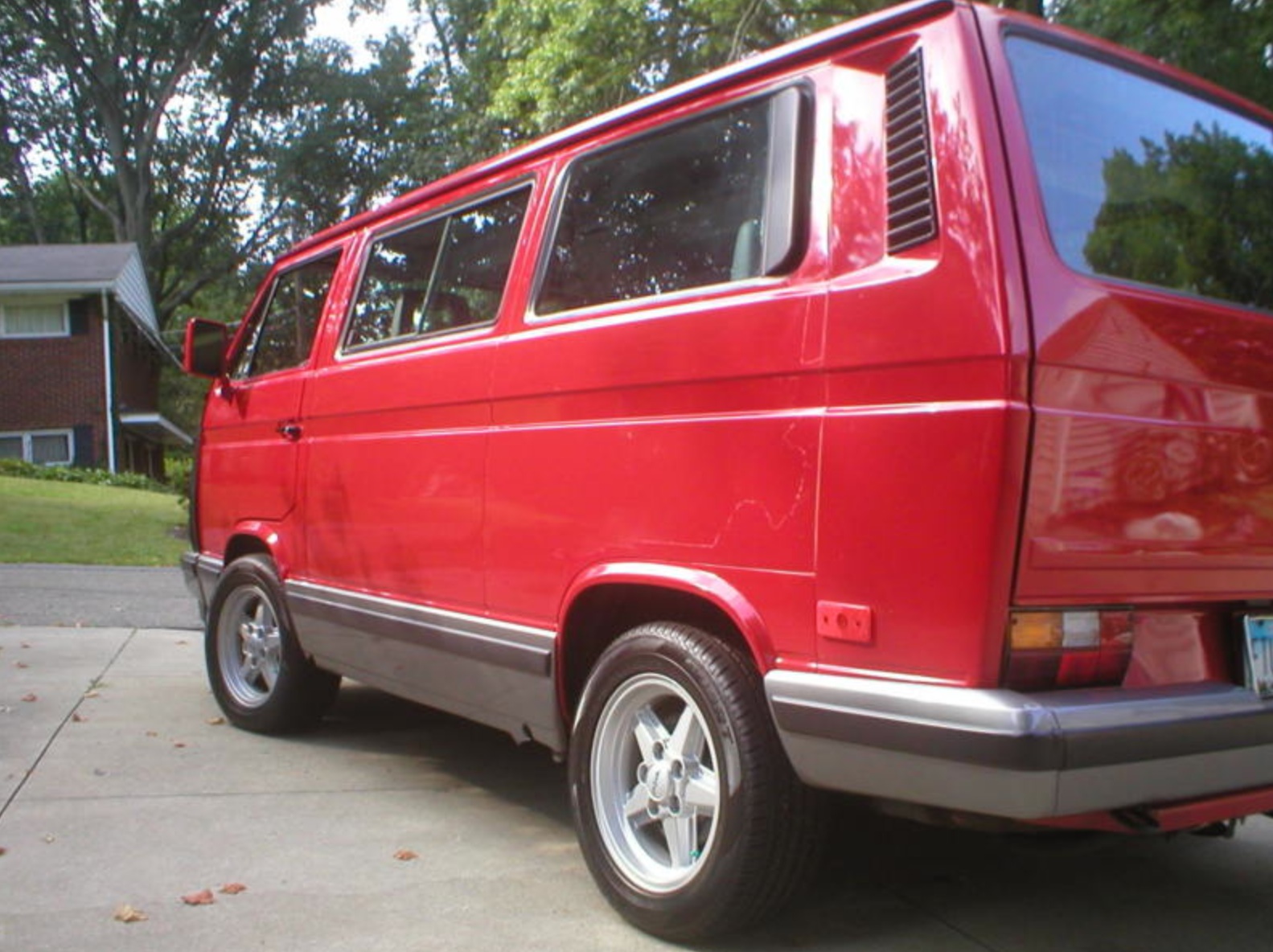 In the 1980s, the minivan was billed as the next big thing. Smaller and more fuel efficient than full sized vans more suited to commercial work, this new vehicle segment was the ideal solution for the family seeking to break from the traditional wagon mold. But, as the saying goes, if it ain't new, it's through. Soon came the SUV craze of the 1990s and consumers seemed to never look back. Sure, there are still plenty of minivans on the market, but most are bought for practicality than a lifestyle statement anymore. And save for the compact Mazda 5, gone are any interesting choices like the Dodge Caravan Turbo, the mid-engined Toyota Previa or this van, the Volkswagen Vanagon.
The Vanagon was an evolution of the basic box formula of the T2 Transporter/Bus that hippies knew and loved. Towards the end of the model run in the late 1980s and early 1990s, more luxurious trim packages, Syncro four-wheel drive and an updated front fascia were the order of the day. While this particular Vanagon isn't a Syncro, it's a sharp looker with under 80,000 miles on the clock.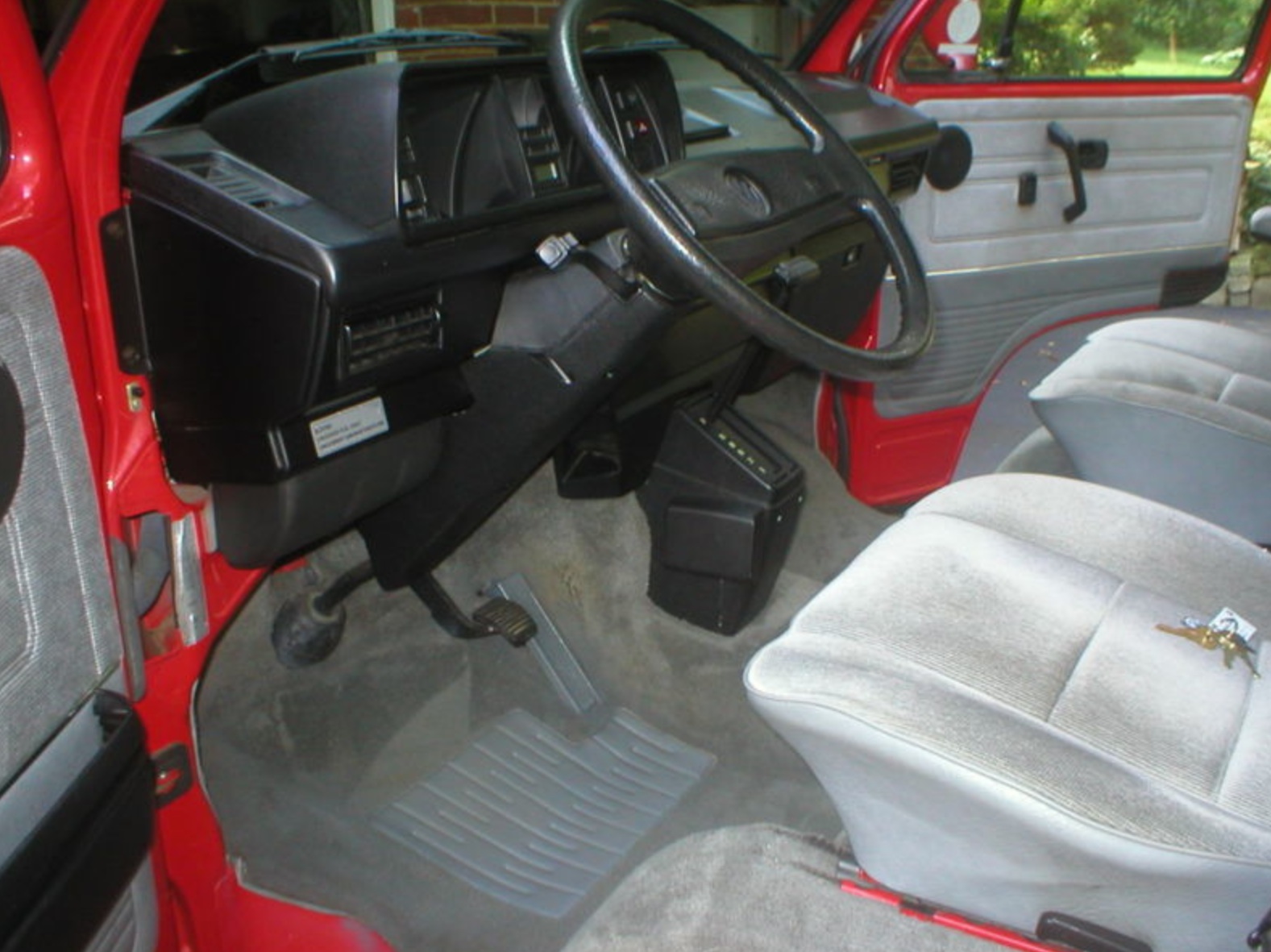 Year: 1990
Model: Vanagon Carat Wolfsburg Edition
Engine: 2.1 liter flat-4
Transmission: 3-speed automatic
Mileage: 77,600 mi
Price: Reserve auction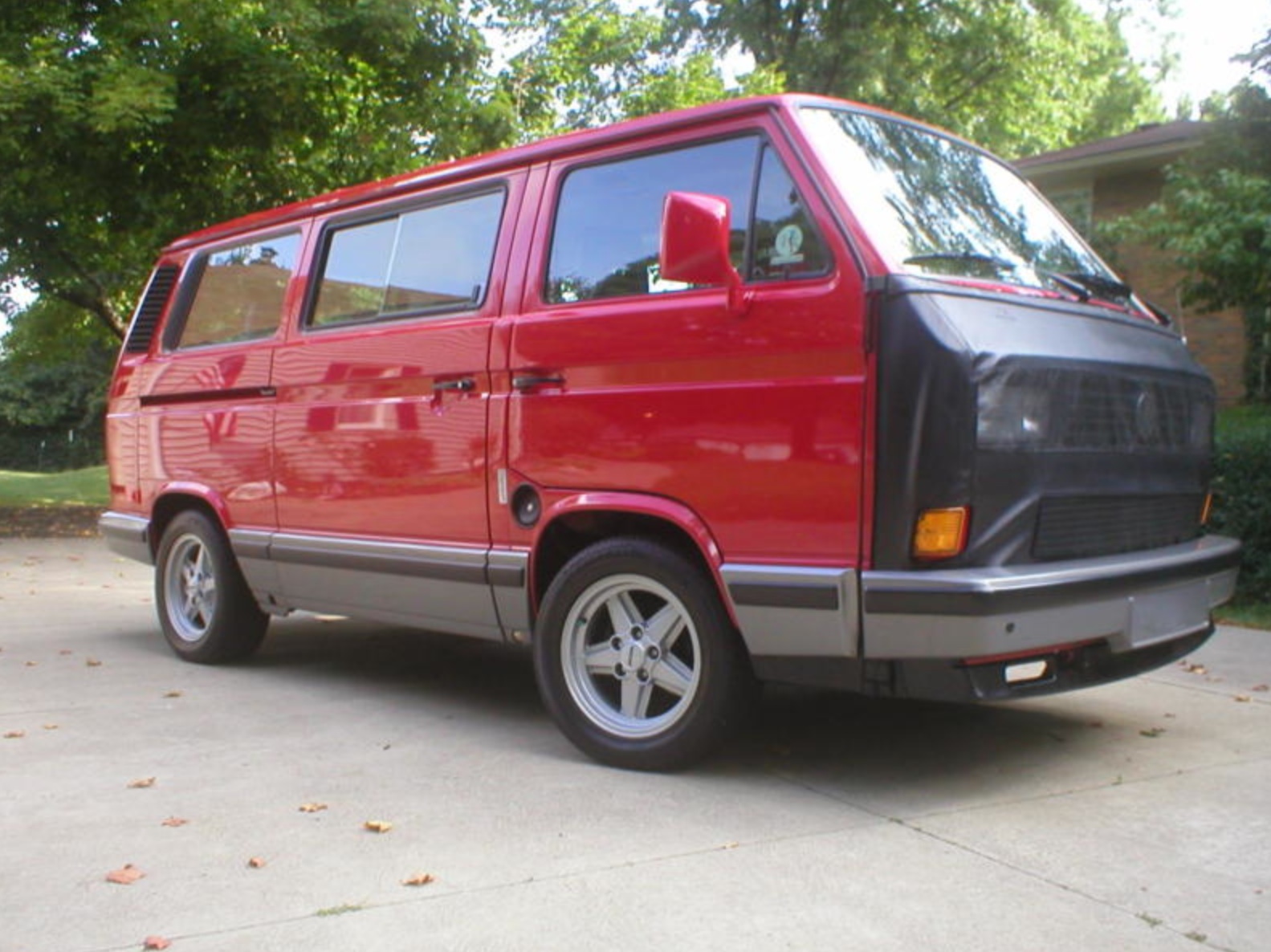 Hello and thanks for having a look…If your checking this Vanagon out, you know them and what their all about..This Tornado Red Carat Weekender with Z bed and Jump seats is truly one of the last produced. It came with both badges Carat and Wolfsburg. Research says it was due to the rare Color combo of Interior package and Color itself. I have owned many Vanagons and will honestly say it has been one of the best. Running with true 77,600 original miles, it glides down the road flawlessly. The 2.1 Boxer runs very strong with no leaks anywhere. It runs on Mobile 1 Synthetic (only the best ). The transmisson shifts nicely and will kick into passing gear upon command in normal daily city traffc speeds. The Air Conditioning is nice and cold as the Heat is hot. It has been dealer maintained. What it needed it got.

This van has always been well cared for, always kept clean with a good coat of wax.The paint shines nicley however it is not perfect as its 23 yrs old and has 77,600 original miles. There is some minor clearcoat peel (see photo on left rear quarter) and a few small dings, chips and scratches here and there ..It has been used but never abused..Always starts, runs great and is happy to move you along the freeway or back country roads. I would not hesitate driving this van across country and back again. The exhaust system has been modified from manifold to muffler (no more rusty bolts)..It has a nice rumble and runs very strong. Brakes are good along with power steering, power windows, front and rear wipers and washers, plus central locking all work. The cruise is not working. Interior, headliner, carpets all clean and well kept but again this is a 23 yr old car…Did I mention 77,600 original miles,

Now the fun stuff, The Ronal Rims DO NOT come with the van. It will be sold with the Orignal Carat Alloys with almost new tires. The auction has a reserve based on the going market, the condition, and miles. If you want make an offer before it ends, do so by email only. I know the value of these (and so should you) and the Vanagon wave is coming. With that said dont be afraid to bid, It is a well cared for, nice looking, wonderful running LOW MILES Vanagon Weekender that gets looks and smiles everytime it hits the road.

If you win, you must put 500 deposit at end of auction, Cashiers check,or cash upon pick up. There will be no warranty implied. The van is being SOLD AS IS… please no tire kickers, or dreamers. I just dont have the time to weed those out. I have discribed to the best I can, I may have left some things out, so ask questions. I will try an answer accordingly. Dont miss out on one Last of the Mohicans Vanagon.

Thank you and good luck to all…
There's something about a Vanagon in Tornado Red that does it for me. I'm not a van guy, but if I had to have one, this one would be at the top of my list. Sure, it's not that quick with the 2.1 liter/automatic transmission combination, but it's nothing a Subaru or Porsche engine swap wouldn't take care of. Given the low mileage of this example, it would almost seem blasphemous to do so, but that would just allow you to enjoy it in stock form a few years more before doing the surgery.
We featured a 1990 Vanagon Carat Wolfsburg Edition with 142,000 miles back in June that sold for $10,500. That car was a 4-speed manual variant, which is more desirable for some. I'd suspect bidding on this Vanagon will wind up somewhere between $10,000 and $12,000, given the condition and mileage.
-Paul