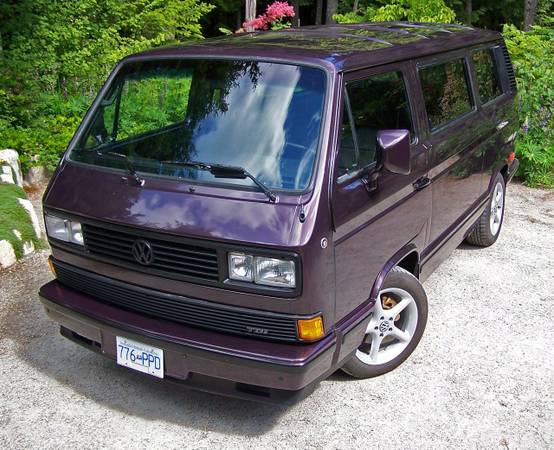 It seems there is an infinite amount of ways to customize the Volkswagen Vanagon/T3 Transporter. Engine swaps seem to be the order of the day, as we've seen a few of these vans turn up with Subaru flat fours and sixes, and others with Porsche lumps hanging out in the rear. The owner of this Vanagon for sale in British Columbia, however, went a more economical route and replaced the original wasserboxer engine with VW's tried and tested TDI formula. In addition to the engine swap, the van was given a full restoration, with a coat of BMW's Tourmaline Violet paint.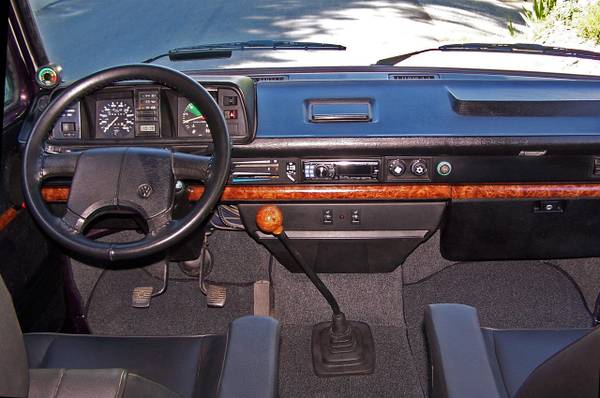 Year: 1990
Model: Vanagon Carat TDI
Engine: 1.9 liter inline-4 TDI
Transmission: 4-speed manual
Mileage: 6,000 mi since conversion/restoration
Price: $29,900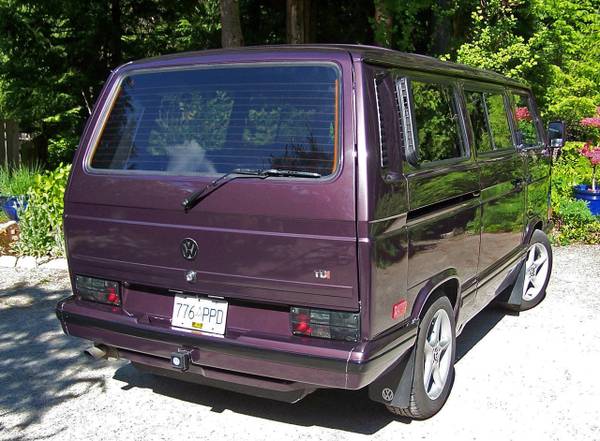 Over $47K invested in this complete restoration and diesel conversion of this 1990 Vanagon in 2011. 6K miles on rust free Oregon body since makeover at 150K miles. Always garaged. Completely rebuilt engine and 4spd trans with limited slip. Gobs of low end torque. 29.5 mpg in suburban driving. Factory queen-size bed, folding table and auxilliary battery for camping.

Specs/photos here: http://s1366.photobucket.com/user/canuckster1/library/?sort=3&page=0

If you are serious I can bring it to Seattle [family there] for a look see.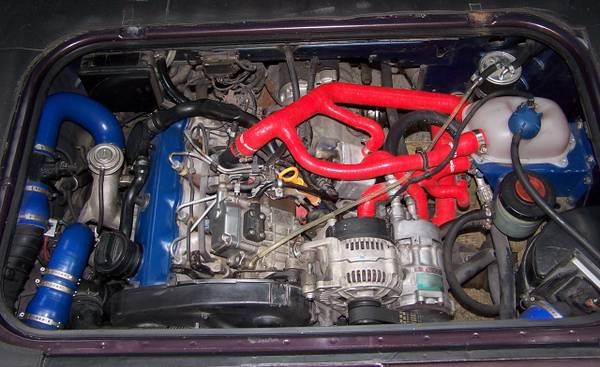 While violet might not be to everyone's tastes, I really like this van. The color in combination with the leatherette and wood trimmed interior provides a rich look to what was originally a rather utilitarian package. Done up properly, Vanagons are pulling strong money these days, especially the Westfalia campers. The Vanagon Carat Wolfsburg Editions we featured yesterday is closing in on the $10,000 mark, which isn't surprising given the other 1990 Vanagon Carat Wolfsburg Edition that sold for $10,500 back in June. With the amount of work and money invested, I'd say the price is fairly reasonable for what seems to be a well done rebuild to an old favorite.
-Paul