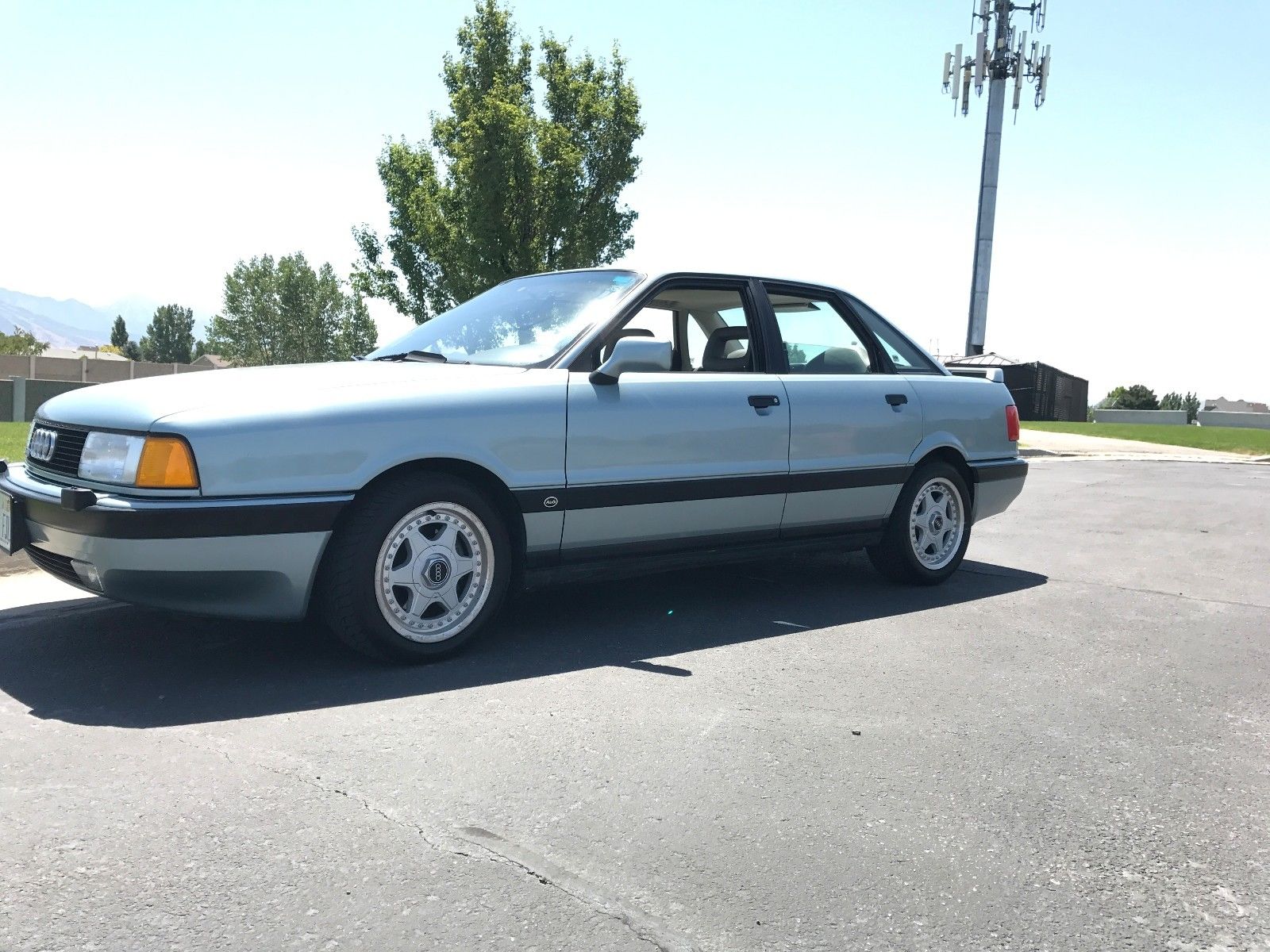 As I covered in my last 90 quattro 20V post, while the sedan version of the small chassis mated with the 7A dual-cam EFI inline-5 may not have looked quite as sexy and evocative as the Coupe version, it was a bit quicker and more rare. That's carried over to today; with such a small pool to begin with at only around an estimate of 1,000 imported here over the short 2-year production cycle, it bears to reason 25 plus years later there won't be many in good shape. Factor in the typical Audi depreciation and lack of careful ownership downstream, and coming across a 90 quattro 20V like today's 23,000 mile example is just to the left of impossible: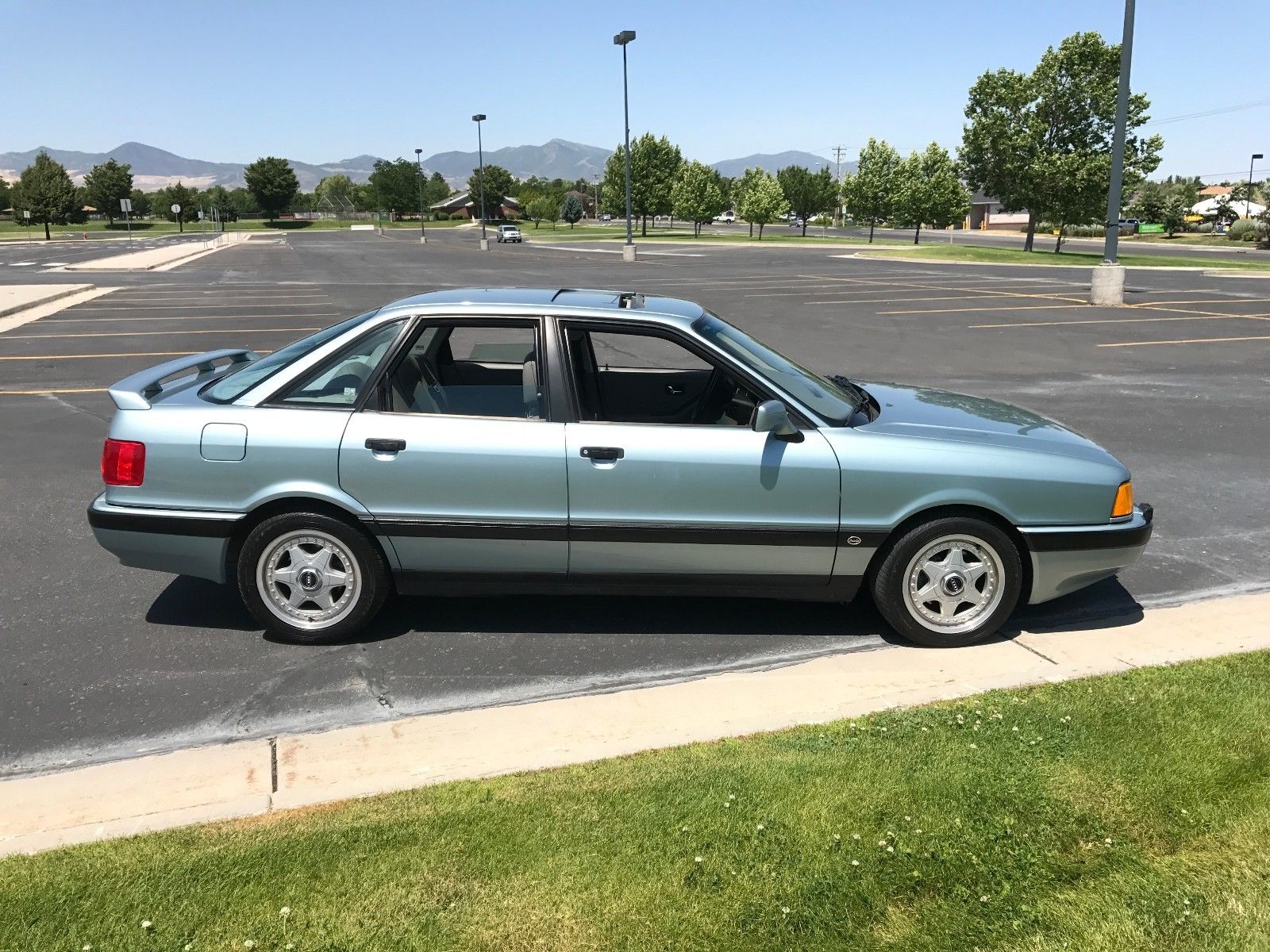 Year: 1991
Model: 90 quattro 20V
Engine: 2.3 liter inline-5
Transmission: 5-speed manual
Mileage: 22,914 mi
Price: $7,000 Buy It Now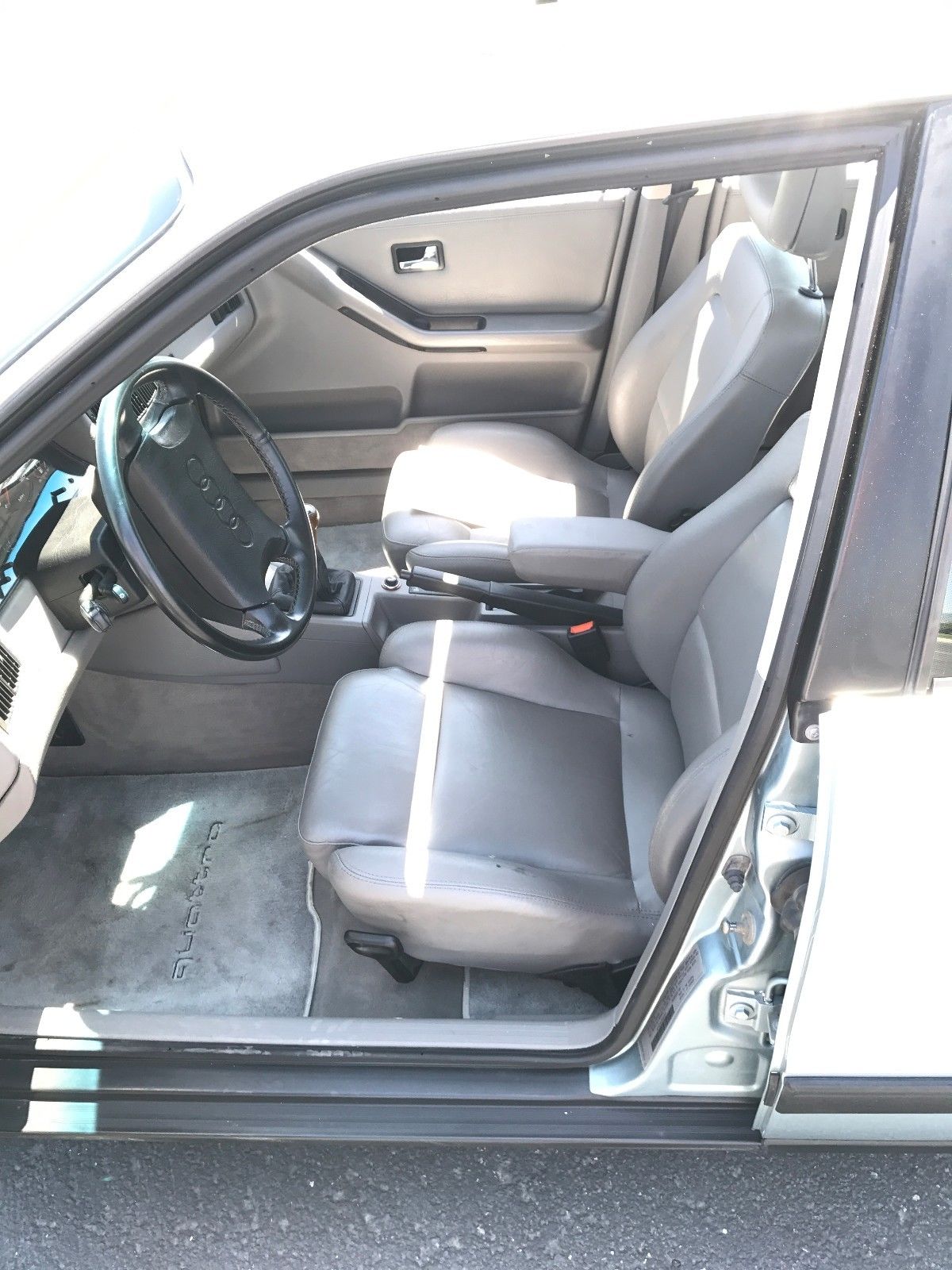 You are looking at a 1991 Audi 90 Quattro 20V (B3) with 21,900 original miles. This vehicle was purchased brand new from dealership (original sticker price listing included) and driven on the weekends. Owner became severely disabled (helicopter accident) and was not able to drive it anymore. I purchased this garage kept vehicle and have enjoyed it for a few years now and it is time to pass it along to a true collector/enthusiast. As you know, the 20V was brought into the United States for just 2 years (1990-1991), this being the much rarer 4 door sedan and fewer than 500 of these are believed to have been imported. This is the 2nd gen Audi "Quattro's" when AWD cars in the U.S. were pretty much unheard of. Color is original and is the rare Aquamarine Clearcoat Metallic finish. All paperwork on any oil changes, etc. has been meticulously kept in glovebox.
The 2.3L, 5 cyl, Fuel Injected with Fully Electronic Management System, Hydraulic Valve Lifters and Twin Knock Sensors. These 164HP Quattro's were developed for Rally racing in Europe at the time. They came with 5 speed transmissions, VDO gauges, differential lock and ABS, sport tuned suspensions, rear spoiler. This car has the upgraded Speedline Wheels (6-Spoke Sport Alloy Wheels). It also has the All Weather Package ($430 option)-heated front seats, heated windshield washer nozzles/headlamp washers and heated door locks. Platinum leather seat upholstery ($1,040 Option). Everything is original on the car and everything works inside. No leaks in the engine whatsoever. Feels like driving it straight off the dealer showroom! It drives/steers/stops great and has that unmistakable exhaust growl of the rare Audi 5 cyl. 20V 2.3 engine. In addition to routine oil changes, I have had the timing belt service performed and injectors replaced. Car cover included as well. VIN# WAUHE58A2MA024635
• ABS with 4-wheel Disc Brakes
• 4-Wheel Independent Suspension
• TORSEN Center Differential
• Power Rack and Pinion Steering
• Electronic Climate Control
• AM/FM Anti-theft Stereo Cassette Radio (Radio Code included)
• Electronic Cruise Control

You will not find a cleaner, better running 4-door B3 out there especially considering this vehicle has original miles.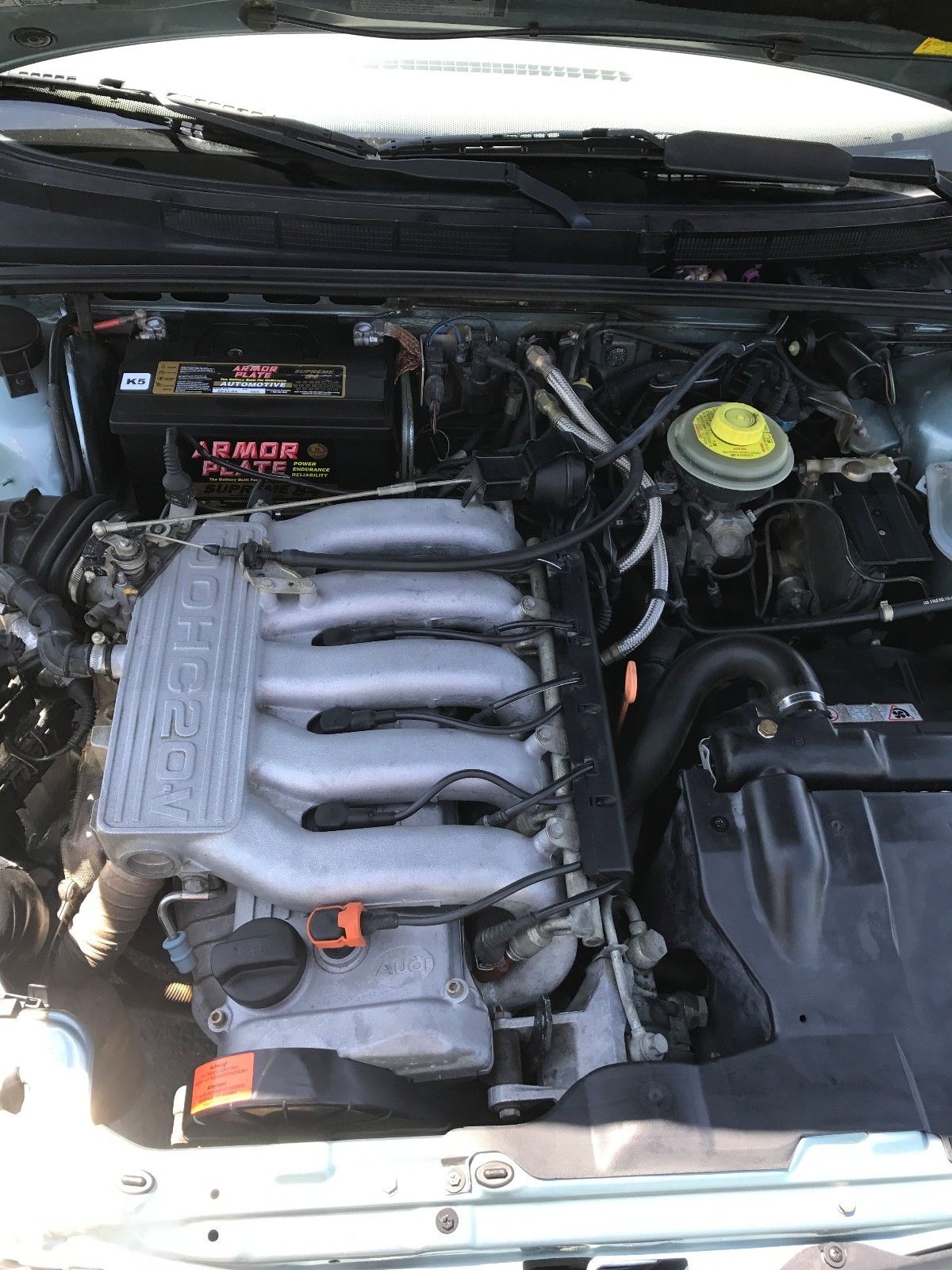 The car is claimed to be Aquamarine Metallic which would be color code LY6T, but the information I have doesn't indicate that was an available color on the U.S. bound 90 in 1991. Instead, it might be Glacier Blue Metallic (LY5U) which is more frequently seen on the large chassis cars than the small ones. A look at the build sticker in the trunk would clarify the color, though that the seller says that they've got the original window sticker perhaps lends credence to their story. It's certainly possible that Audi did something out of the ordinary in this period (in case you missed my outline of what made the late Coupe GTs weird), but this would be the only 90 I think I've ever heard of in that color. Condition is pretty outstanding and this car has the optional sport package 45mm offset Speedline wheels, too, and was fully loaded otherwise. Are there any downsides? the late build means it'll have the cast iron manifold rather than stainless 'Bag of Snakes' tubular header, and these motors sing with that early setup. However, the later cars switched to a Bosch ISV and seem to run a bit better than the early cars downstream. Like the other inline-5s, while the 7A is finicky in some regards to get running 100%, it's a solid and very dependable motor.
Does it go without saying that it's rare? Absolutely. But let's reiterate – Infrequent color, unbelievable low miles, great condition, good options. Despite this, it's quite affordable. The opening bid is $6,500 on the no reserve auction. While the 90 quattro 20V won't compare very favorably to, say, a M3, if you look at this as a tasteful and interesting (as well as fun to drive) alternative to say a 190E 2.3-16 you'll come out way ahead.
-Carter