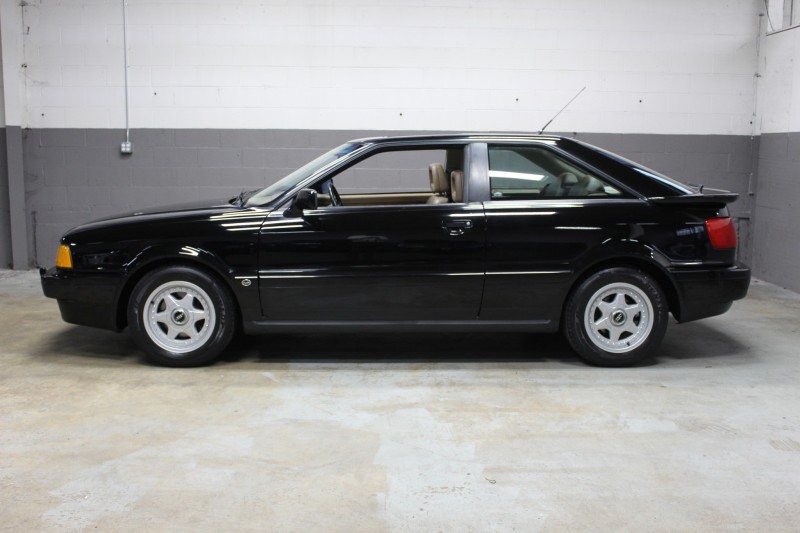 It hasn't been all that long since I looked at a 7A-powered 90 or, for that matter, a very clean Coupe Quattro:
However, today's car – while broadly similar to that Coupe above, is definitely worth a closer look. That's because it has a scant 27,000 miles on the clock. How is that even possible?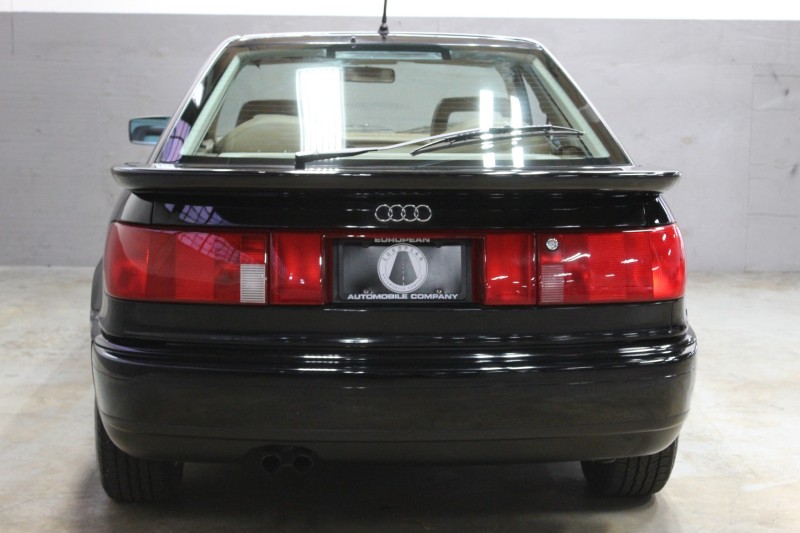 Year: 1991
Model: Coupe Quattro
VIN: WAUGE58B4MA006593
Engine: 2.3 liter inline-5
Transmission: 5-speed manual
Mileage: 27,650 mi
Location: Plainview, New York
Price: $21,800 Buy It Now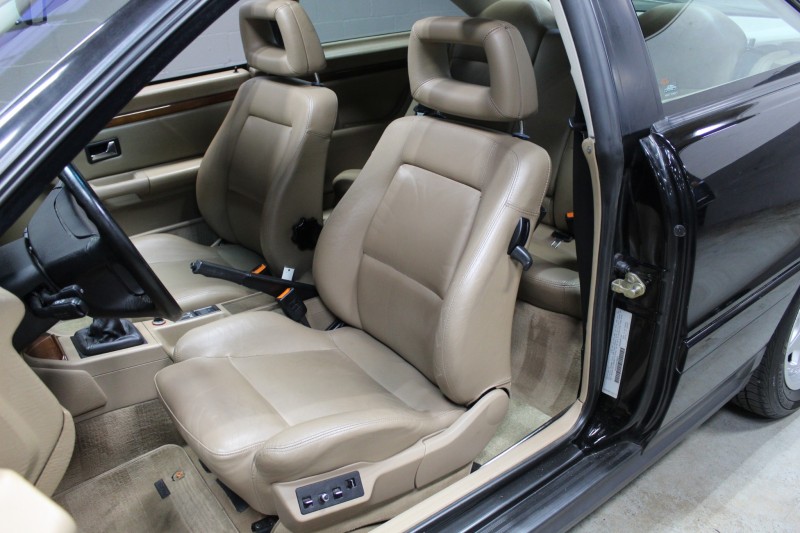 1991 Audi Coupe Quattro

Here is a very special 1991 Audi Coupe Quattro. Finished with a Black exterior and Tan leather interior. Driven just 27,651 careful miles since new. Options on this Coupe Quattro include a 5-speed manual transmission, leather seats, power sunroof, alloy wheels, heated front seats and much more.

When this Coupe Quattro was still covered under the full Audi factory warranty it was a manufacturer buyback because of an airbag light that continued to go on. This happened to a lot of Audi's in the early 90's and it wound up being such a common problem that they eventually issued a recall (have all of the documentation).

This ultra rare Coupe Quattro just underwent a complete oil and fluid service within the last 20 miles and it drives even better than it looks. The 5 cylinder engine is strong and powerful and the 5-speed manual transmission shifts effortlessly through all of the gears. The steering is tight and precise and the brakes feel just great. All of the electronics work properly and the air conditioning is ice cold. This really is a fantastic Audi to drive.

The interior is very nice. The leather seats are in excellent condition (see pictures) showing just minimal wear to the seats. The dashboard is like new and even the carpets don't look or feel like they have been stepped on thanks to the Audi floor mats that have been protecting them.

The exterior is what really sets this particular Coupe Quattro apart from the rest. The Black paint is in fantastic condition (see pictures) with no major scratches or dings anywhere at all. The paint is bright and shiny with plenty of luster. Add the optional model specific wheels mounted on great tires and this Audi really does look special.

This 1991 Audi Coupe Quattro really is the ultimate 90's collector car. It is VERY RARE and unique, HAS VERY LOW ORIGINAL MILES, it has the Quattro all wheel drive system for all weather and road conditions along with Audi's legendary safety and craftsmanship. The only real "apologies" to this Coupe Quattro are a few typical nicks and chips (see pictures) that are to be expected on any used car. Please feel free to call me (Matt 516-658-4048) with any additional questions you may have.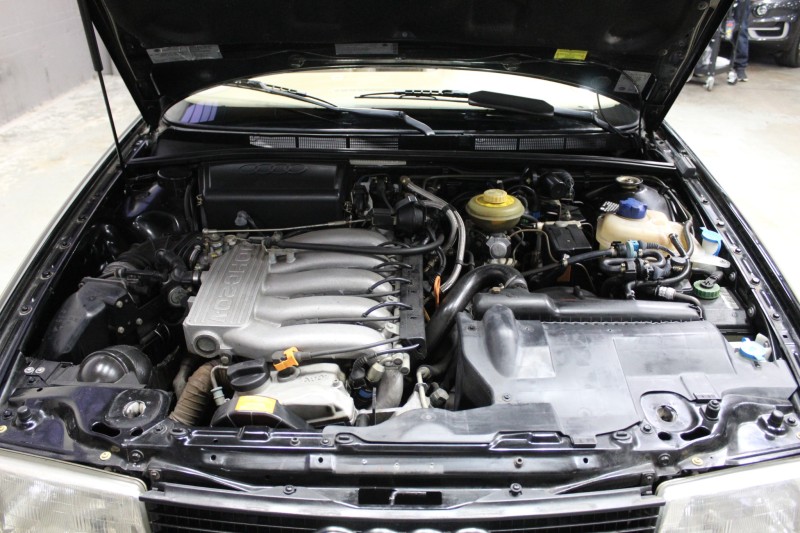 Wow. Click through the photos, and outside of the warehouse setting it basically looks like a shoot for the brochure. There's little wear evident anywhere, and the black over Travertine combination even looks good – and Travertine never really looks all that good, let's be honest. And the claim for why it's so clean? Well, I'm not really sure that the airbag buyback story makes all that much sense or answers the relevant questions, but even considering that the asking price for such a time piece doesn't even look that outrageous.
The thing is, I remembered an even lower mileage example in a similar combo and at a similar price, and sure enough – some digging later, and I found it:
The same car? I'd wager it is. Unfortunately back then we were tracking VINs, but though the seller's name is different there are some tells between the two that suggest they're the same car. Back then, it was on offer for $22,000 – probably above market value. Today it's got 10,000 more miles and is $200 less – and that math seems poor. Yet a similar black-over-gray example just sold on BaT at $18,000 with more mileage, so perhaps it's not that far off the mark.
-Carter