For me, it's been a week of some unappreciated cars, and the Audi Coupe Quattro ranks up there as one of the most unappreciated Audis. But unlike the wild turbocharged wonders that were available in the rest of the world, the U.S. market received only the 7A inline-5 20 valve motor. Basically, it was a 16V Volkswagen motor with one more cylinder; with a 7,200 rpm redline, the sonorous 5-pot put out a respectable 164 horsepower. That wasn't much less than the E30 M3 had and matched U.S. bound turbocharged Quattros – but the power delivery was such that the car didn't feel fast off the line, and the weight didn't help. The B3 was hefty, saddled with improved safety options like PROCON-10, anti-lock brakes and a stronger platform, it was also decidedly more luxury oriented with electric seats, sunroof, windows, air conditioning and even an electronic lock for the differential in the rear. It was the 1980s Audis all grown up, but the impression left in many enthusiast's mouths was that it was a bit soft and a bit slow. Ironically, the 7A even gained a bad reputation amongst enthusiasts as an underpowered unit that lacked torque – but a look at the original power numbers prove it was the most powerful of the non-turbo, non-V8 cars Audi offered at the time. 1992 would see a switch to the B4 platform with the V6 power unit and the end of B3 production; slow sales and a high price meant the Coupe Quattro was removed from the U.S. bound lineup after only a reported 1,500 made it here. Despite their perceived lack of sport, the legendarily stout Coupe Quattros served many of their owners well and many are still kicking around. Only one, though, is in the condition of today's example: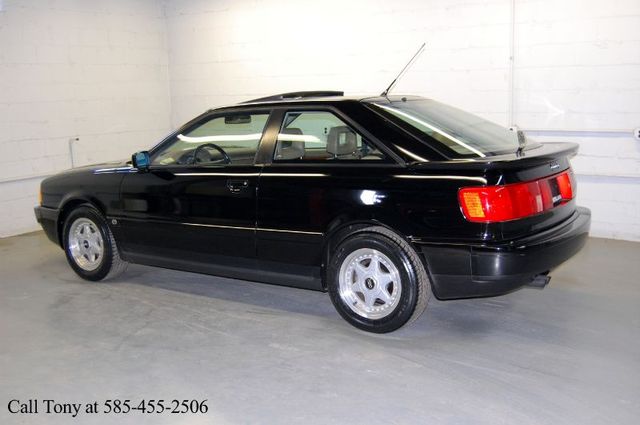 Year: 1991
Model: Coupe Quattro
Engine: 2.3 liter inline-5
Transmission: 5-speed manual
Mileage: 16,900 mi
Price: $22,000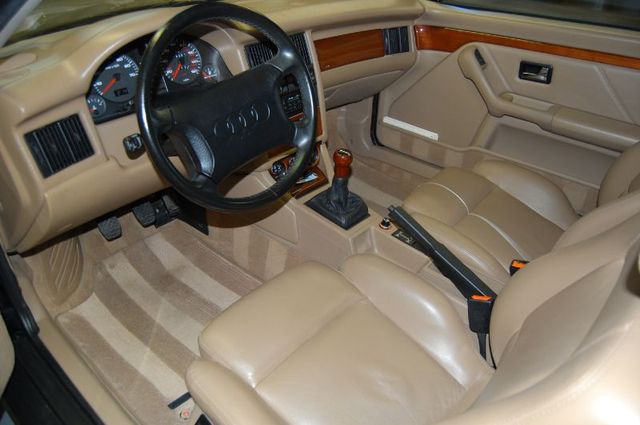 I AM PROUD TO OFFER MY PERSONEL AUDI 90 QUATTRO COUPE FOR SALE- FOR THE FIRST TIME IN 15 YEARS!!! THIS VEHICLE IS RARE, NOT MANY AROUND AND DEFINITELY A COLLECTOR'S PIECE WITH ONLY 17,000 ORIGINAL MILES!!!! NEVER DRIVEN IN THE WINTER!! NEVER IN AN ACCIDENT!!

THIS VEHICLE HAS BEEN IN MY GARAGE COVERED FOR MOST OF ITS LIFE! IMMACULATE THROUGHOUT AND NEVER ALTERED IN ANY WAY! IN FACT THE ONLY THINGS CHANGED ON THIS VEHICLE WERE THE TIRES ( DUE TO DRY ROT) AND THE BATTERY!! SPARE HAS NEVER BEEN DOWN* INTERIOR IS AS NEW*ALL OPTIONS WORK PERFECTLY!

I RECENTLY HAD THE VEHICLE SERVICED AND TOOK IT ON A 400 MILE TRIP AND IT PERFORMED FLAWLESSLY!! I AM CONFIDENT YOU WILL NOT FIND ONE NICER ANYWHERE!!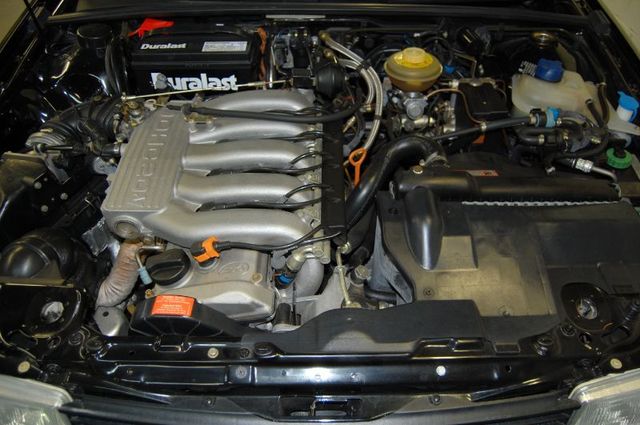 Pick any aspect of this car and it looks dealer fresh. It actually brings back memories of 1991 and heading to my local exotic dealership where they had just received a few of these Coupe Quattros. I loved the Speedline 6-spoke wheels so much that they quickly were on my hitlist of wheels to have for my Audi. Even though they're a fake multi-piece, seeing them in this condition reminds me of why I found them so great. The front bumper, lights, grills and cladding all point towards the low miles, while a look under the hood confirms this car has been seriously pampered. Then step inside the nearly new interior in the rare shade of Travertine – it may not be for everyone, but I personally like this black and tan combo. Anyone who has had this interior knows that it often suffers from neglect and wear – but this one appears new, as it should considering the limited mileage. Now, all of that said – is this a $22,000 car? It would take a very, very serious B3 Coupe fan to be into this car at that amount. The second part of my original dealer story was that I said "Oh, Audi S2!" when I spotted it – to which one mechanic in the back replied "No, just a Coupe Quattro". You could, for example, buy a full European-spec car in very good shape S2 for significantly less than that amount, allowing you both the luxury of selecting either an Avant or Coupe plaform, the turbocharged motor along with upgraded brakes and suspension – and money left over to import it. Now, truth told we're still about a year off from being able to import even the early S2s – but for the amount of this car, as amazing as it is to see, I'd be willing to wait for what is to me a much more desirable package in the S2. This is, hands down, probably the best Coupe Quattro in the U.S., if not the best outside of the Audi museum – but in terms of collect-ability, I think it's still some way off from being a $22,000 car. While you couldn't likely replicate the condition here for less, it still doesn't make it the most desirable Audi.
Thanks to our reader Adam for sending this in, and I believe Ry may have also sent it at one point.
-Carter