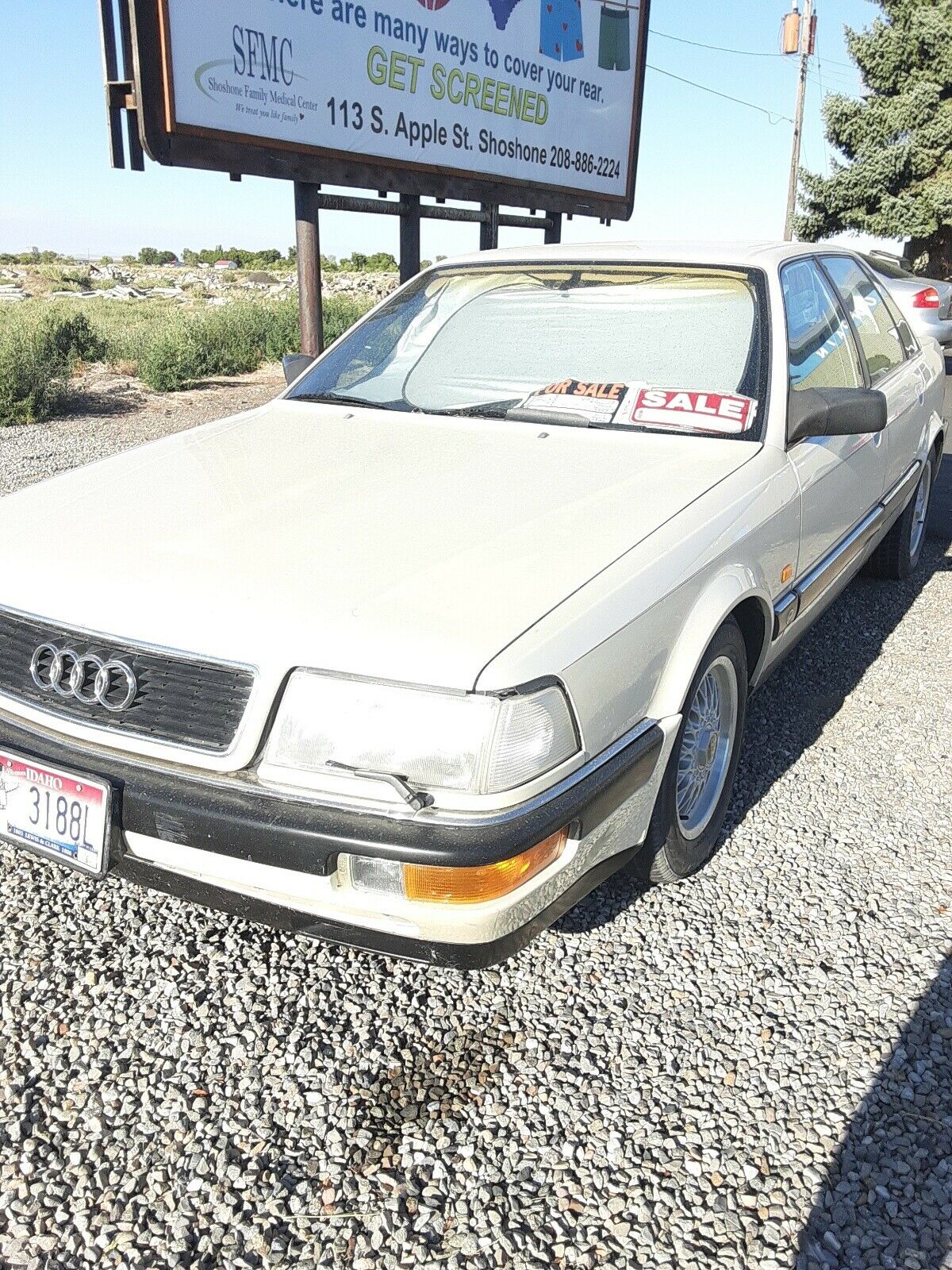 Back to big Audis! The early 1990s were, as I've described in previous posts, a period of change for the Ingolstadt firm as they closed down production on the Type 44 to introduce its new replacement, the C4. That led to a dizzying assortment of models from the one chassis. There was the aforementioned 100 and 100 quattro. You could move up to two turbocharged models, too – the 200 Turbo gave you 165 horsepower through the front wheels, and the new-and-only-for-91 in the U.S. was 200 20V quattro. Europe and the rest of the world got even more options; production lasted right up through 2006 in parts of China, where they even made a crazy long-wheel base 4-door convertible version of the Hongqi.
But the top of the heap for the U.S. market was a derivative of the Type 44, the D11 chassis. Of course, that was Audi's foray into the top-tier luxury market with its new all-aluminum 32 valve double-overhead cam V8. Body revisions to the front and rear along with flared fenders made the V8 quattro seem like a completely different car to the slab-sided 100. V8s had, and have, serious presence. Big news, too, was that for the first time Audi was able to match its all-wheel drive quattro setup with a new 4-speed automatic transmission.
For die-hard Audi faithful, though, for a short while you could still opt to row-your-own with the 240 horsepower 3.6 liter V8 singing to your right foot. These manual V8 quattros are legendary because of their rarity and that they are the only car Audi brought to market with twin Torsen differentials. The combination of a more rearward weight bias, big and instant torque from the V8 and those clever diffs made for one of the best driving experiences in a classic big sedan from Audi, and they're exceedingly rare to find: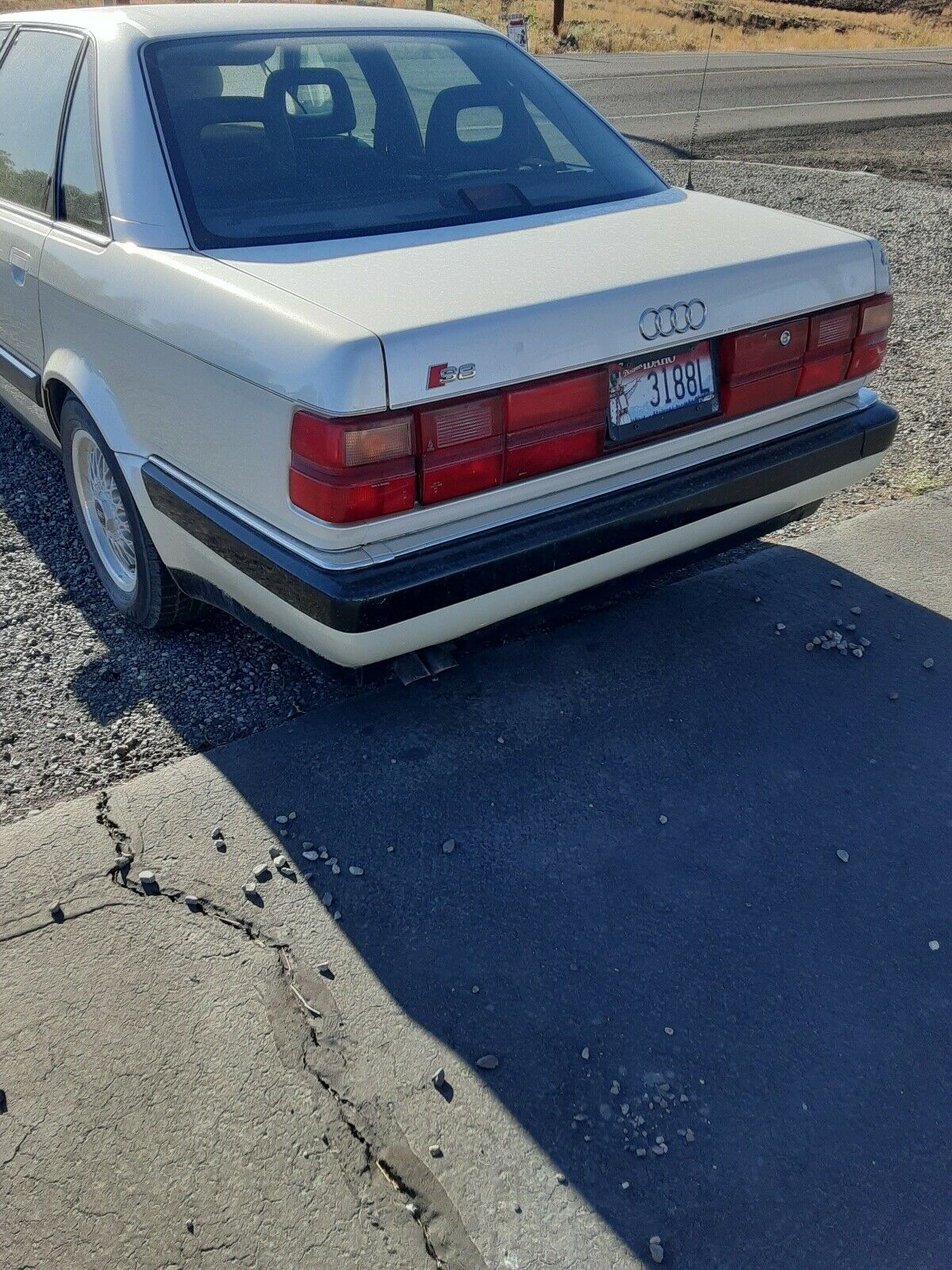 Year: 1991
Model: V8 quattro
VIN:
Engine: 3.6 liter V8
Transmission: 5-speed manual
Mileage: 120,339 mi
Location: Picabo, Idaho
Price: $10,000 Buy It Now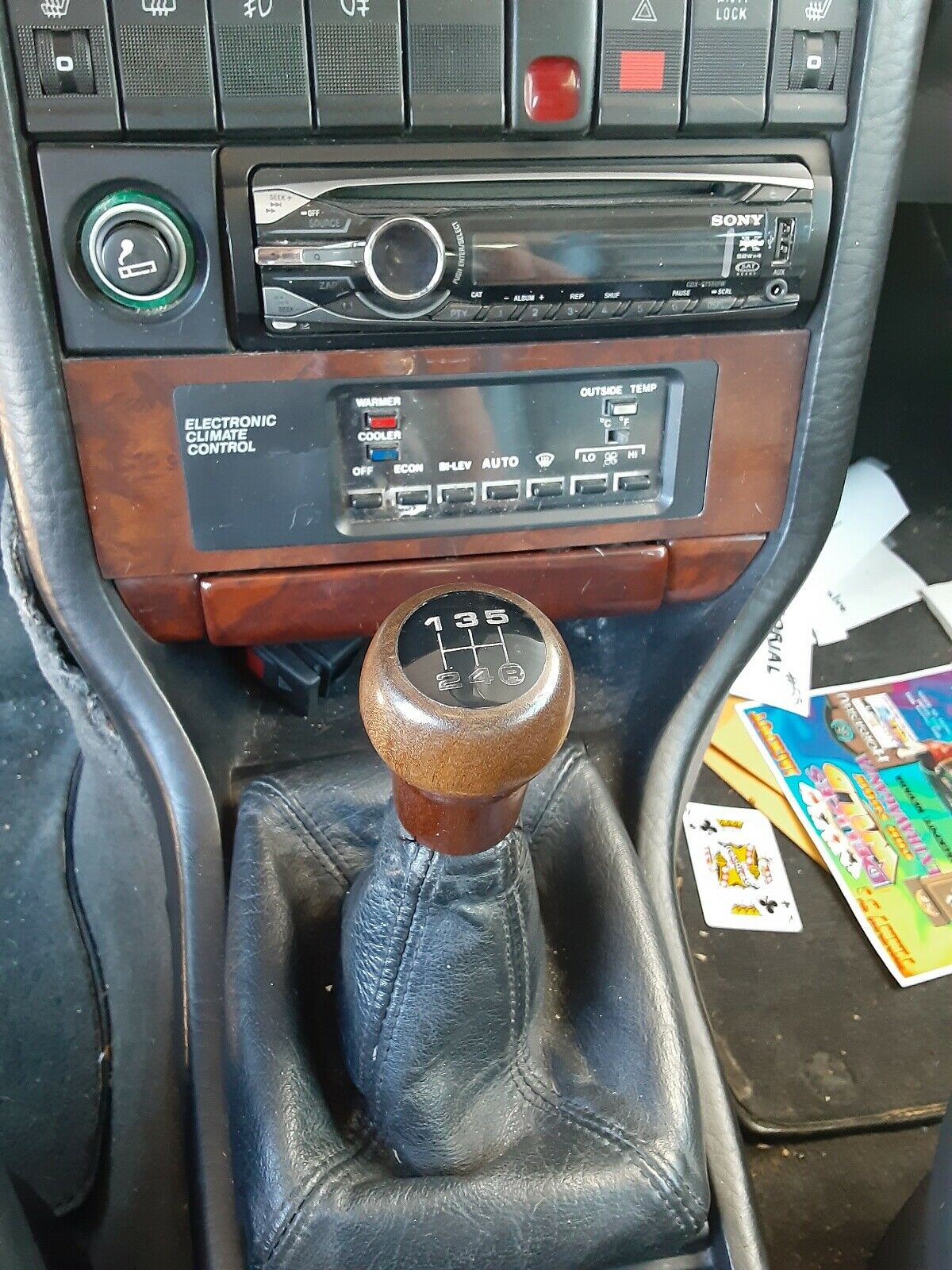 About this vehicle
This 1991 Audi V8 Quattro is an original with updates to the drivetrain. The owner has had it for 5+ years. The vehicle runs great and is mainly used for weekend drives.
Seller's Notes
two torsion differentials, center and rear. The only Audi model with two
Exterior
white pearl over black leather, lowered with Bilstein , brake upgrade, bbs wheels, 5 speed manual transmission (rare – only 57 imported to USA ) Sold new on February 14, 1992.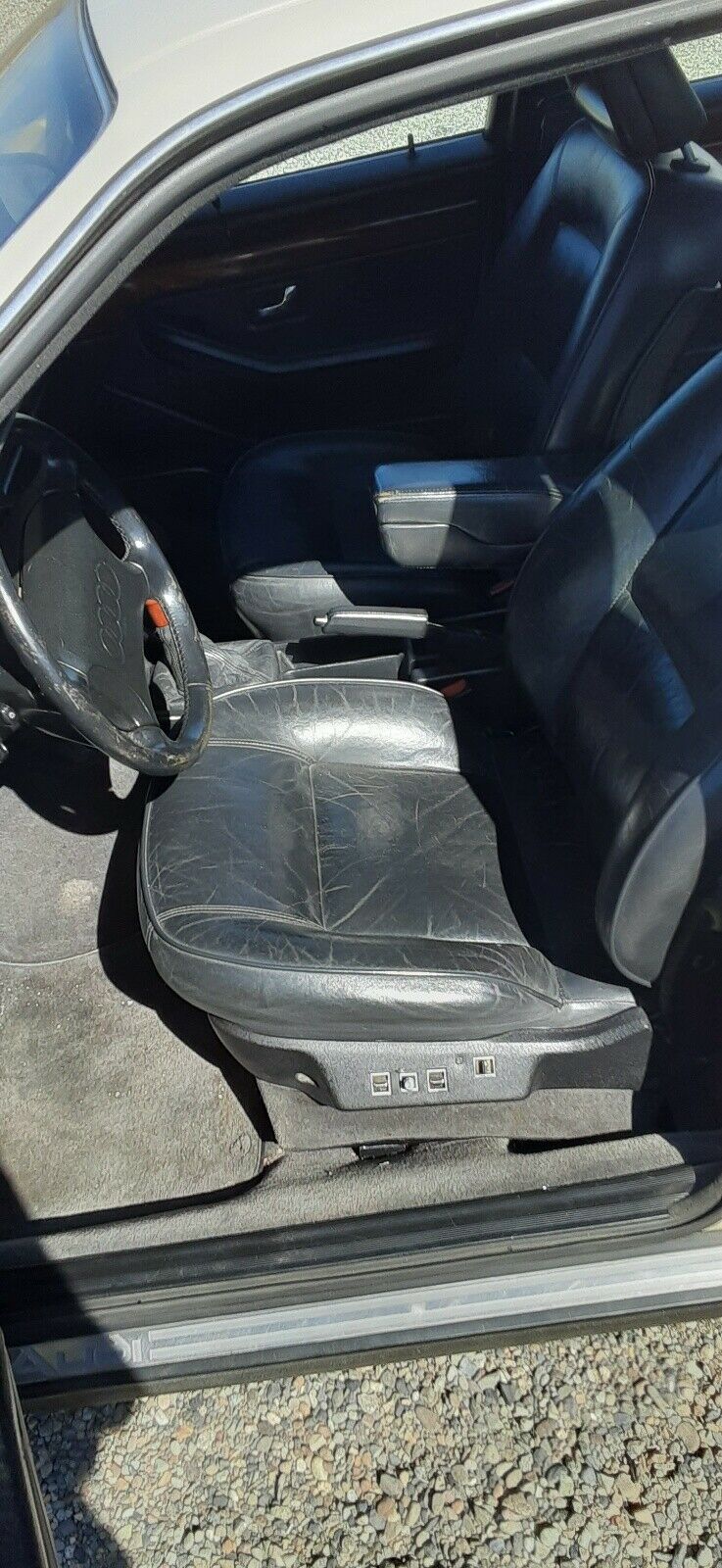 Having spent the last…many….years looking at used cars online and writing them up, one thing that still baffles me is a complete inability to photograph a car. In the age of Polaroid, perhaps it was excusable. Today, in the US, where smartphone ownership is akin to death and taxes, it really just seems inexplicably lazy. Turn your phone on its side, look to see that the whole car is in frame, and push the button. This is a process that can literally take less than three seconds, and the upload is only as slow as your connection. To not be able to show the whole car you're potentially bidding on just seems silly.
That aside, here we have a V8 in typical Pearlescent White Metallic over black leather. The seller's got it right that it's got twin Torsen differentials, and it was the only model that came here with that setup. There were a few more imported than he claims, too, at 72, but let's not split hairs too much – these are rare cars that are probably only a few years away from being counted on fingers and toes alone. The seller is otherwise pretty vague; does it have coilovers? When was the timing belt last done? What's it's history? Popping a bid of $10,000 without knowing more is tough. But then, so if finding a V8 quattro.
-Carter