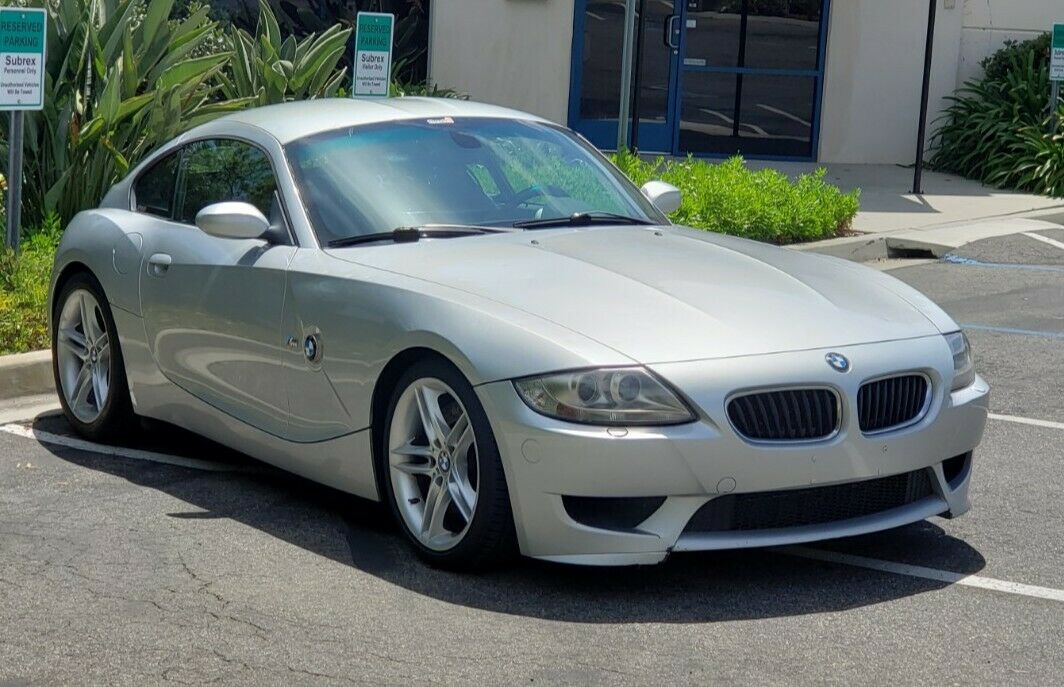 The E86 Z4 was a fairly radical departure from the E36/8 that it replaced. In many ways, the Z3 was born out of a series of spare parts and in some ways almost seemed an afterthought. It wasn't as innovated as the Z1 and while the original M Coupe has become a fan favorite, the Z3 just overall seemed the odd-man out in the BMW lineup. On top of that, the design just overall hasn't aged particularly well in my mind. But in 2002, the redesigned Anders Warming penned E85 Z4 roadster launched. It was bigger in every dimension, with cutting edge new styling that managed to incorporate both round and angular designs into one fluid package that somehow worked well. Over a decade on, it still looks quite new to me – one of the best tests of the staying power of a design. Also one of the best tests is that it was somewhat controversial at the time, but by 2006 and the launch of the M models most critics were convinced that it was a nice package. The addition of the stellar S54 powertrain certainly didn't hurt, and with just 1,800 examples of the new Coupe design in the U.S., it was guaranteed classic status.
Despite the limited production numbers, neat looks, and legendary power plant, getting into a Z4 M Coupe won't break the bank today. And if you're willing to accept a less-than-perfect example, you can have one for a relative song:
Year: 2007
Model: Z4 M Coupe
VIN: 5UMDU93587LM08347
Engine: 3.2 liter inline-6
Transmission: 6-speed manual
Mileage: 109,500 mi
Location: Carlsbad, California
Price: $18,500 Buy It Now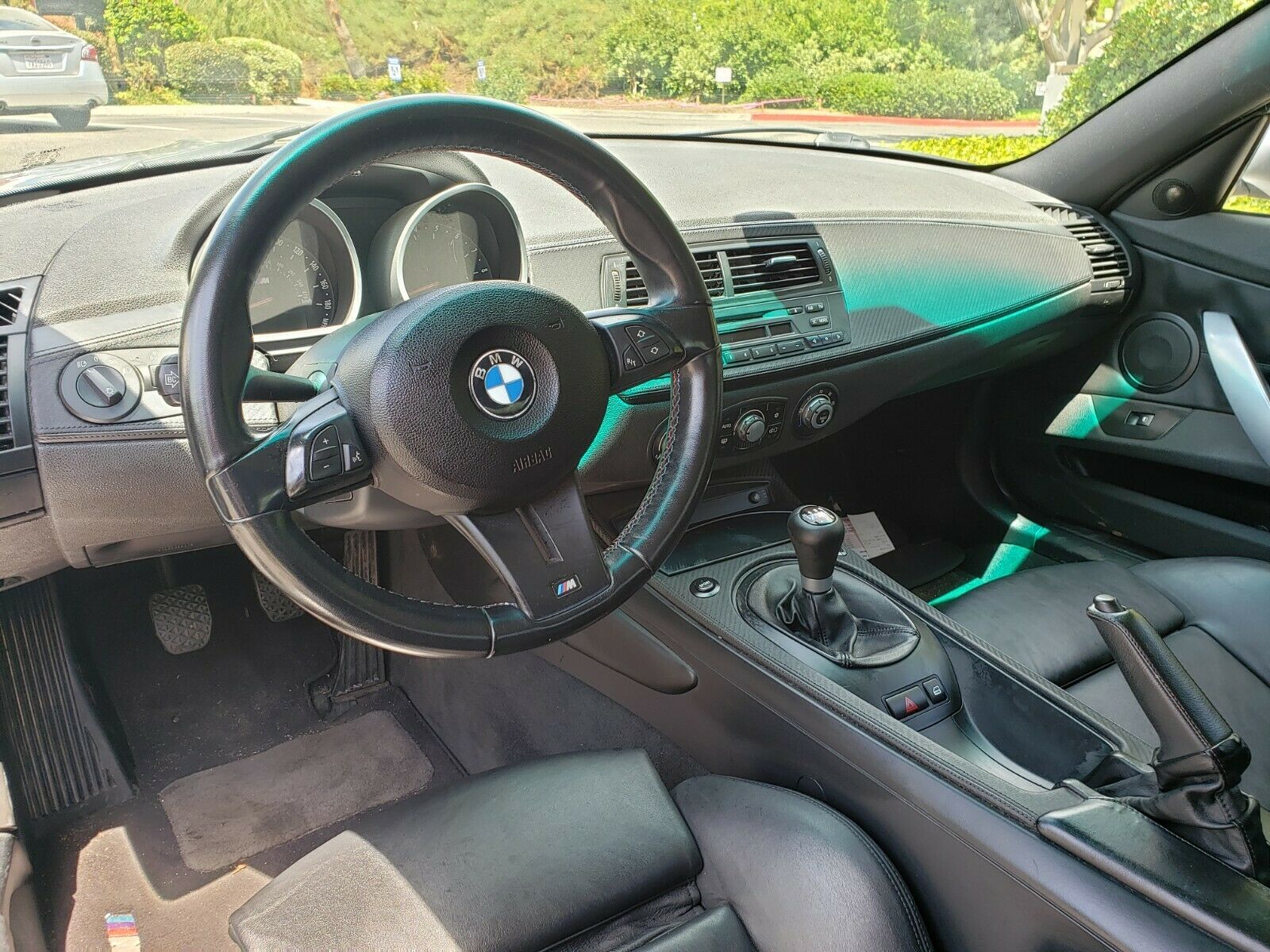 For Sale – 2007 BMW Z4 M Coupe!**THIS IS A HAIL DAMAGED PROJECT CAR THAT RUNS AND DRIVES**I bought this Titanium Silver Z4M Coupe from Copart in October 2018. It has little dents all over a lot of the exterior panels from a hail storm in Colorado.I bought this as a fun project sports car but have not had the time to work on it like i would have hoped. I've done a lot of great things to bring it along though and sourced some great parts for the next owner to pick up where i left off. This could also be a great race car for someone that is just going to track it and is not worried about the hail damage.Includes replacement parts:Both Front fendersboth rear fendersroofRecently Installed:Euro CSL Headers (rare and expensive)Euro Midpipe (higher flow cats on these than US)AFE ExhaustAFE IntakeExterior Color: Titanium SilverInterior Color: Black LeatherTitle: Clear (not salvage title despite the hail damage)Miles: 109,500Run & Drive: YesRegistration: Current (California)Oil: changed within the past 200 milesRadiator Coolant: changed within the past 200 miles at same time as oil change.Battery: New purchased July 2020I've mentioned this twice already, but this is a project car. As such i am selling this car as-is. No promises or guarantees. Inspections welcome. I also have no problem with having the car brought to a mechanic within 20 miles of my location (92008) for inspection, paid for by the buyer. I do feel that the carfax report on this vehicle is misleading. It says branded title: not actual miles and structural damage reported. I purchased the vehicle with a clean title through copart (not salvage/rebuilt) and my auto broker was located in Pennsylvania. The branded title/mileage issue is a result of the way the paperwork transfer happened between Colorado (copart, Pennsylvania (my broker), and California (me). I have the title in hand from California now and it's clear. The structural damage note is simply because of the hail damage.I do have some videos on youtube of this car if you search aparsh. I will plan to add a For sale video this week.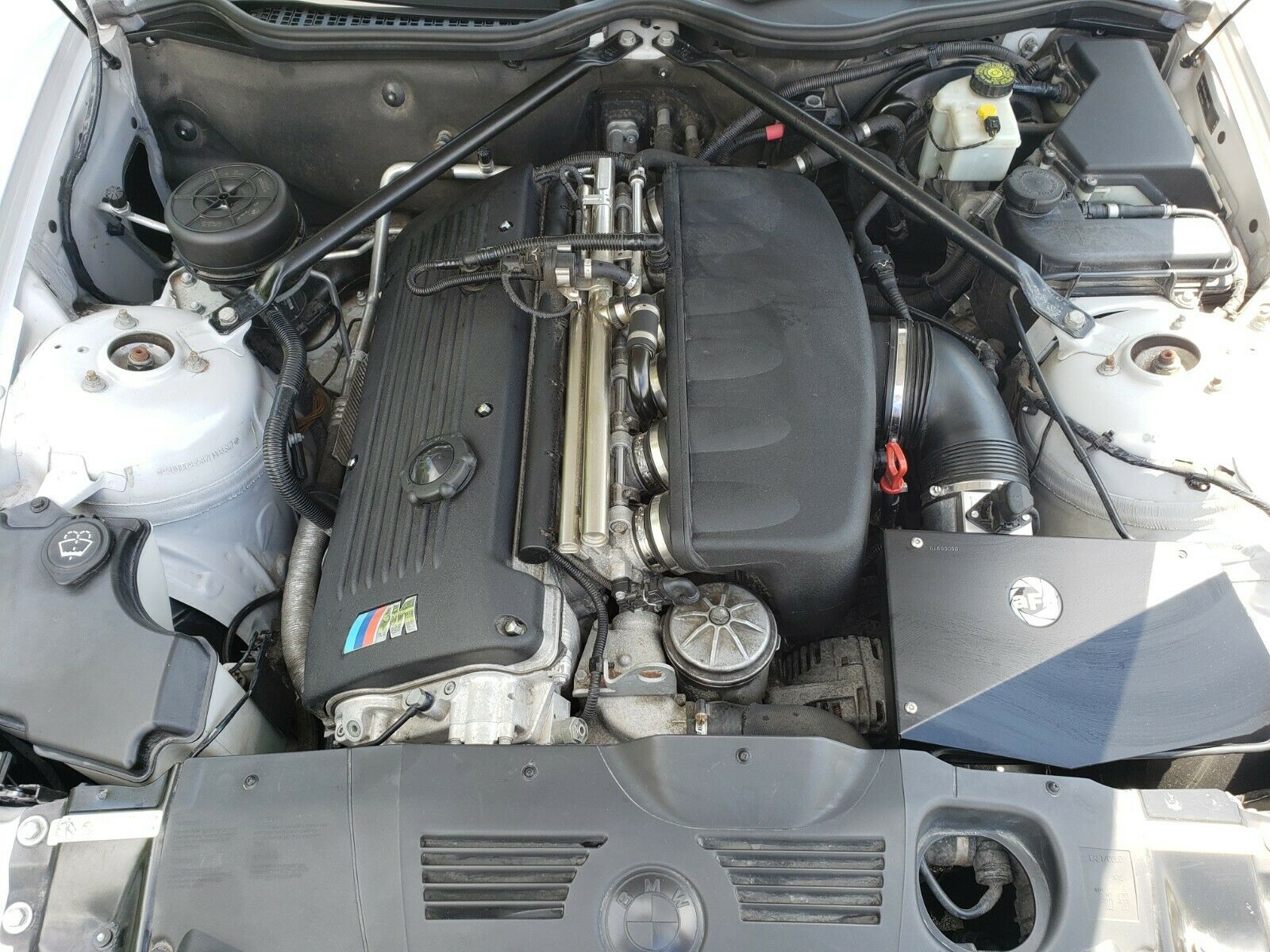 Okay, so you know this car won't be perfect when it's had prior damage and been on Copart. But think of it this way; you can't easily see the dents and scratches from the driver's seat, and you won't be scared if the semi in front of you tosses up some road debris. In short, this is a car you can drive, so why not enjoy it? And there's a lot to enjoy. I have to admit, I stomped on the throttle in the M3 the other day, and the sound that car creates is intoxicating as the revs build. This one should be enhanced by the Euro equipment and intake to generate M3-levels of power (the Z4 M was slightly down out of the box), and as a bonus it comes with replacement panels if you want to go down the restoration route. But personally, I'd drive it as is for a while, and just enjoy that singing S54. The structural carbon leather trim is a nice touch, and frankly the car looks decent enough as is for ten feet away. These are a hoot to drive on track, too – astonishingly high levels of grip and go. I don't think you can get much better German performance in a unique package for less than this.
-Carter