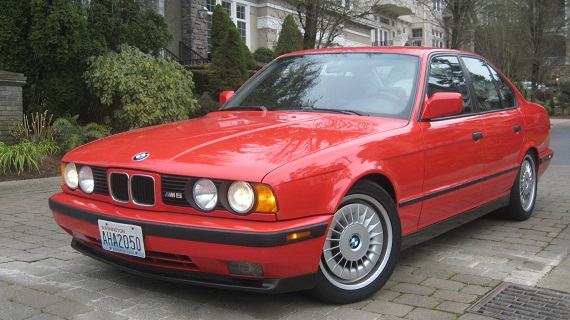 I've talked about opportunity costs before, and when considering a car such as yesterday's 320is it bears reminding. There are plenty of people, myself included, that spend a fair chunk of the day dreaming about what super rare car they'd import from Europe if given the chance. And we've be Mr. Feelgood for you, supplying a steady stream of somewhat attainable European market goodies over the past few weeks. But does all this dreaming overlook something that's right at your fingertips? In the case of the E34 M5, I think that might be true. This chassis is still generally overlooked compared to the E28 and E39 models, but those that have spent some time behind the wheel of these well engineered, hand built Q-Ships proclaim they're one of the best BMW products made. They've got plenty of the right ingredients – the last of the S38 motors producing 315 horsepower, Motorsport details throughout, a great subtle look which still is commanding of respect, and limited numbers – only 1,678 were imported. It's the right recipe for a future classic:
Year: 1991
Model: M5
Engine: 3.5 liter inline-6
Transmission: 5-speed manual
Mileage: 83,078 mi
Price: Reserve Auction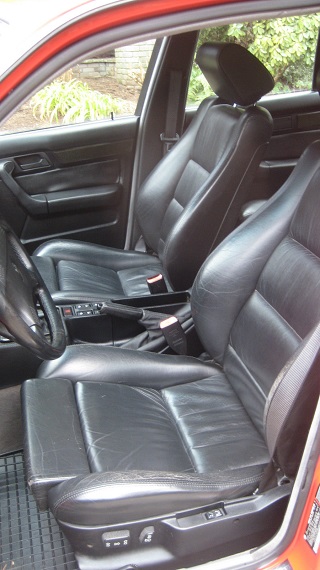 Offered Up for Sale:

A Very Rare 1991 BMW "M5" 4 Passenger – Finished in "Brilliant Red" with Black Leather & all of the BMW options. This is a fully loaded model. Complete Power Package as Standard. In addition – 4 Passenger Seating, Turbine Fin Wheels, & Carbon Fiber Trim. All Options and still has its original BMW Pioneer Stereo with CD Changer.

Interior: Leather is Perfectly Soft and Supple with no rips, tears, etc. Bolsters are firm and not worn. Dash Board is Perfect and Crack Free. Headliner was replaced with the Correct BMW Fabric. Everything in the car works – Power Seats / Head Rests, Windows, Locks, Sunroof, & the Airconditioning Blows Cold

Exterior: Body is as nice as it can get for a 25 year old BMW Body is Rust Free and Paint has been professionally touched up to make it perfect. Some of the paint appears a little of lighter / darker red from I believe fadding / weather, but it is hardly noticable. Tires are new as well as all 4 headlights. No Expense has been Spared on this M5. All repairs completed at Strictly BMW in Bellevue.

This is a Very Nice Example for Someone Desiring this BMW M5, They are nearly impossible to find with Original 83K Miles and a Washington Car where they are well Preserved.

Please Reply with your phone number / e-mail and I will get back with you.

Happy Bidding and Good Luck. Look forward to meeting you!!!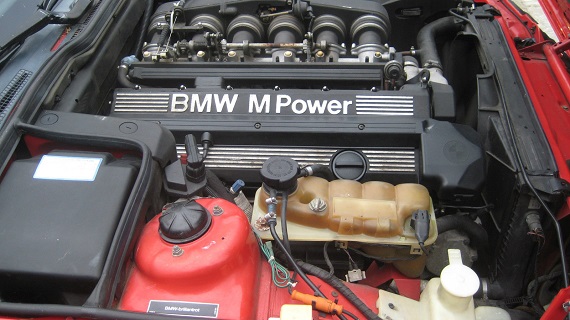 As with the 1991 M5 Paul wrote up a few weeks ago, it's always great in my eyes to see the original M-System 1 wheels. Brilliant Red admittedly wouldn't be my first choice, and outside of the "touch up" the ad discloses the incorrect rear badge may be an indication of further respray that needs to be investigated. However, overall it does seem to be a generally good example and unlike Paul's car, this one has quite reasonable mileage, new tires and dealer servicing. The reserve is still on but bidding has only crested $13,500 – some $10,000 less than the 320is from yesterday. Is this a better car to get? Perhaps not if you're interested in what's hot in the marketplace, but if you're looking for a more affordable car you can enjoy driving with the hope of holding or gaining value, this seems like a much better overall prospect.
-Carter