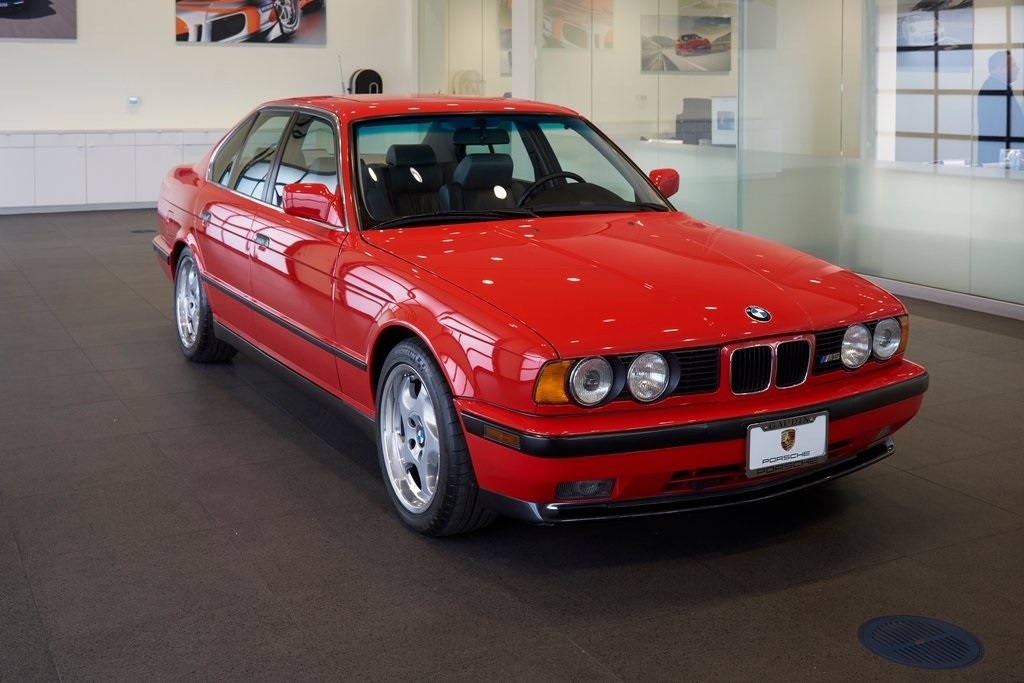 For years we've banged on about the E34 M5, a conundrum of the M lineup. It's got all the right DNA to be a classic, yet like the similar 944 Turbo has generally languished in value compared to similar products. That may sound like a broken record on these pages, but it's a tune which is both catchy and sweet-sounding for BMW fans because it means they're getting more car for their money. They've got plenty of the right ingredients – the last of the individual throttle body S38 motors producing 315 horsepower, Motorsport details throughout, a great subtle look which still is commanding of respect, supreme road manners and limited numbers – only 1,678 were imported. It's the right recipe for a future classic. This chassis is still generally overlooked compared to the E28 and E39 models, but those that have spent some time behind the wheel of these well engineered, hand-built Q-Ships proclaim they're one of the best BMW products made. Recent market activity in since 2016 has started to remix the tune, though, and E34s have been on the rise. Hagerty currently places top value on 1991 M5s at over $70,000 – steep sounding given what many traded for over the last few years, but perhaps more in line with their legendary build quality and performance especially when considering their siblings. So let's see what a top value M5 looks like today: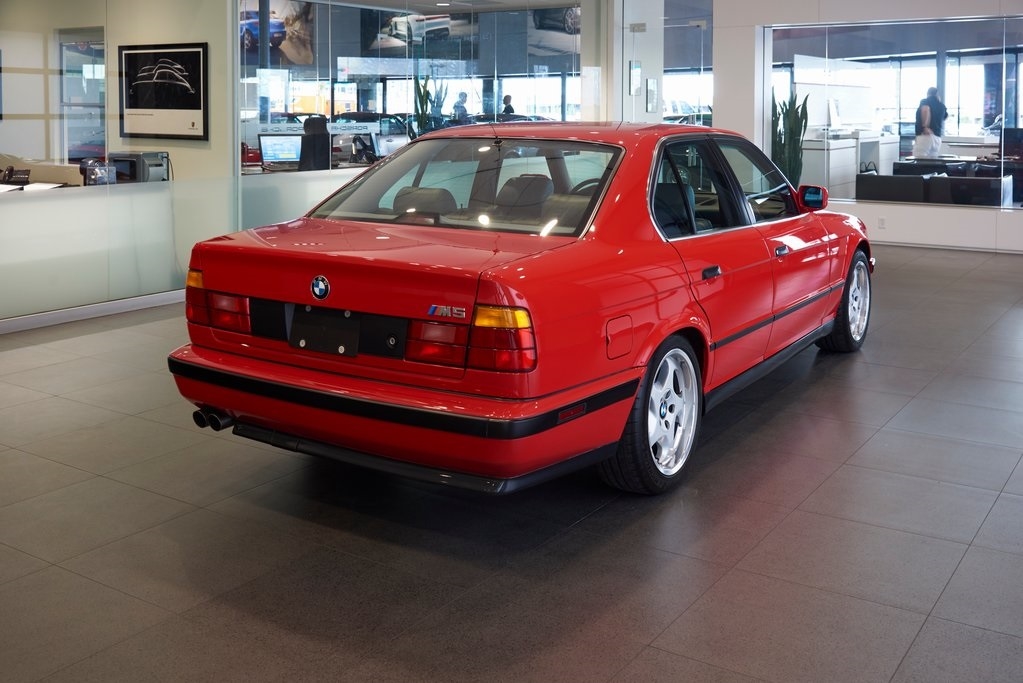 Year: 1991
Model: M5
VIN: WBSHD9316MBK05387
Engine: 3.6 liter inline-6
Transmission: 5-speed manual
Mileage: 31,292 mi
Location: Las Vegas, Nevada
Price: Reserve Auction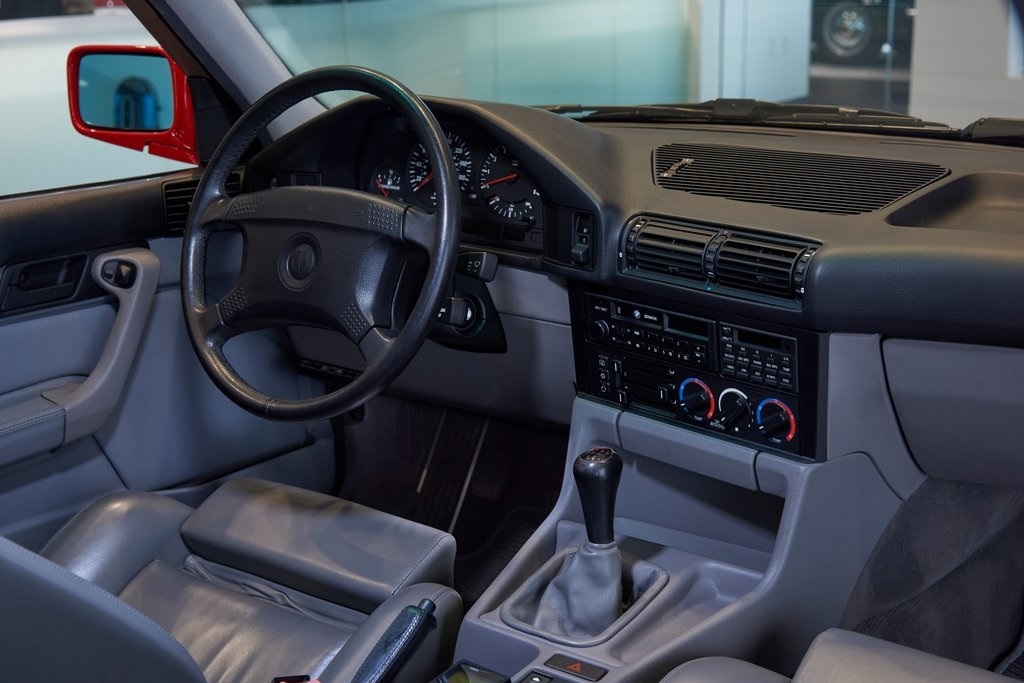 Production of the second generation BMW M5 was from 1989 to 1995. The code named E34 Gen used the S38; a 3.6L straight six cylinder engine making an incredible 310 bhp. Production of M5 models began with the painted shell of an E34 5 Series at the BMW Dingolfing plant. The shells were then transported to BMW M GmbH in Garching, where the car was assembled by hand over a period of two weeks.

E34 BMW M5's have long been difficult to find in this condition. Most of these cars have seen regular use or play from aggressive drivers over the years. Finding a low mile unmolested example is indeed a rarity. This particular M5 is in amazing shape as evident by not only the paint but the interior and engine compartment as well. This is a collector grade example.

If you have ever considered one of these for your weekend toy or collection be sure to take a closer look. This generation of M5 are easily the most difficult to find in the secondary market. This one will not last! Contact Michael Deeb at 702-330-4665 or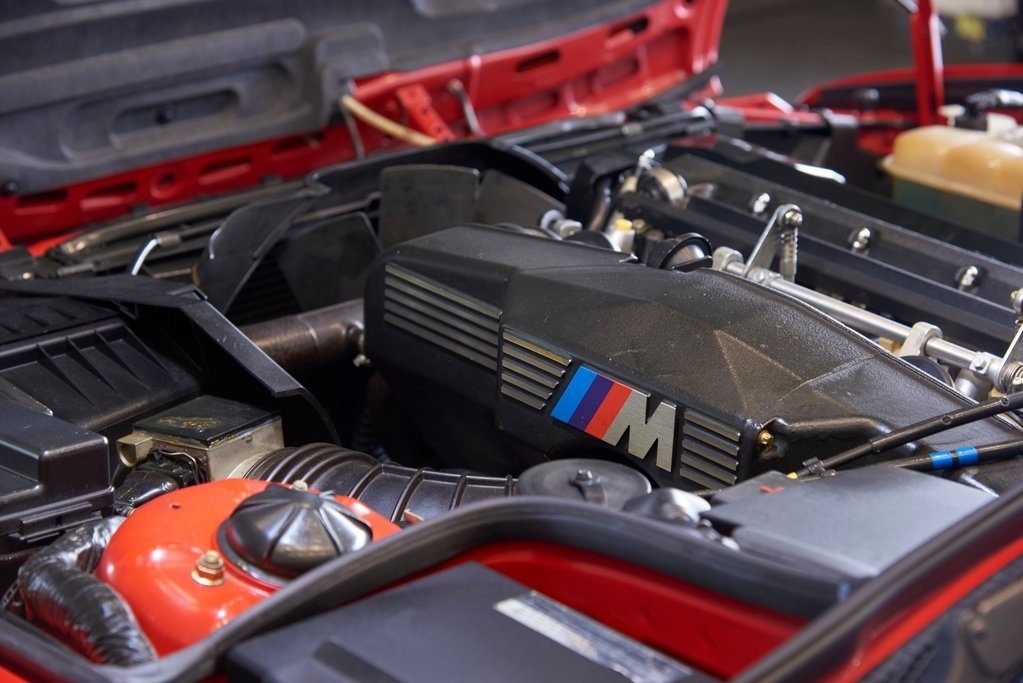 In my mind there's no doubt that this is one of the best remaining E34 M5s in the United States. I hesitate to say absolute best since there are even lower-mile examples floating out there still. But it's a pretty unique package in 308 Brilliant Red with the 4-post seat configuration in 0227 Silvergrey Nappa leather. The only notable item out of place is the M-System II wheel covers that have replaced the correct M-System I 'Turbines'. As the seller notes, this is a collector-grade example so it's no surprise that it's been passed around a bit. Back in 2015 it was listed at $45,000 with 29,734 miles by a dealer in New York with the claim it was a California car. At the time everyone thought it was too much money, so it was no surprise that it sat. But in 2019 it sold at RM Auctions for $66,000 – one of the higher sale prices on the chassis in recent years. It's now appeared at Gaudin Porsche in Las Vegas, having traveled back towards its original ownership location, for $84,900 according to their site. Are there comps at that price point? Not really. Outside of the more special Elekta Touring, there's just no data to support the asking price. The comp for this car ends up being its March sales price – and even that was top dollar. But stunning? I suppose it's no surprise to see this car on center stage at a well-regarded high-end dealership, as it deserves to be!
-Carter