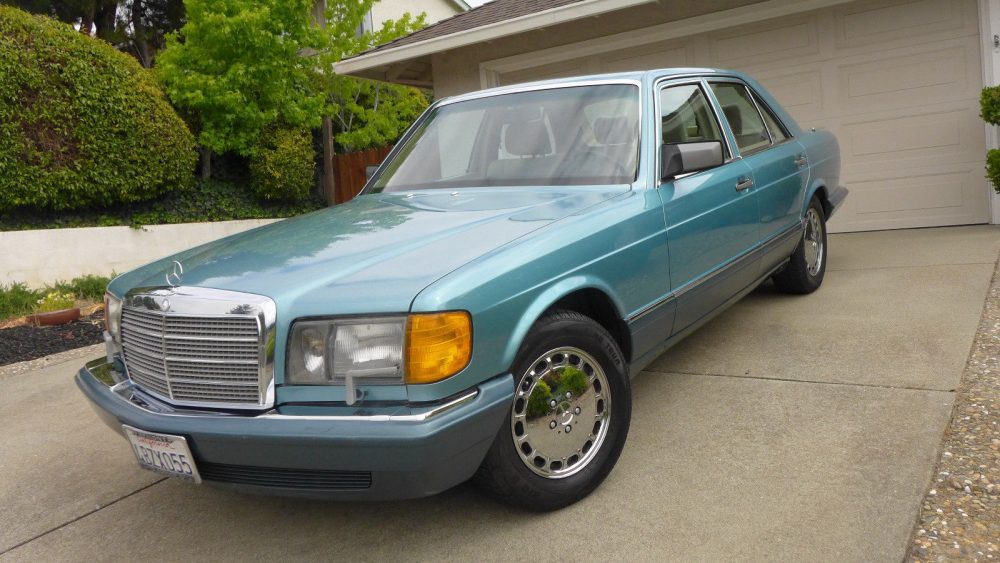 A few months ago I checked out a great W126 Mercedes-Benz 300SE painted in the rare Willow Green with just 66,000 miles. As you can see, another W126 300SE in, you guessed it, another cool color happen to pop up for sale. This 1991 happens to have almost twice the mileage and reside on the total opposite side of the country, but the condition remains just as nice and maybe even a tad better. The price? I'm really surprised this one is even still for sale.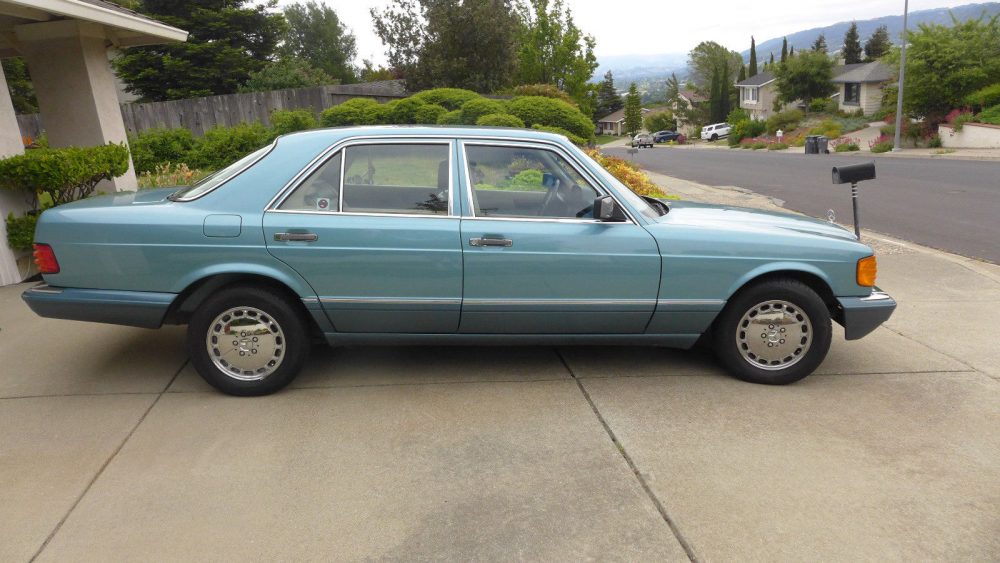 Year: 1990
Model: 300SE
Engine: 3.0 liter inline-6
Transmission: 4-speed automatic
Mileage: 118,300 mi
Price: Buy It Now: $4,950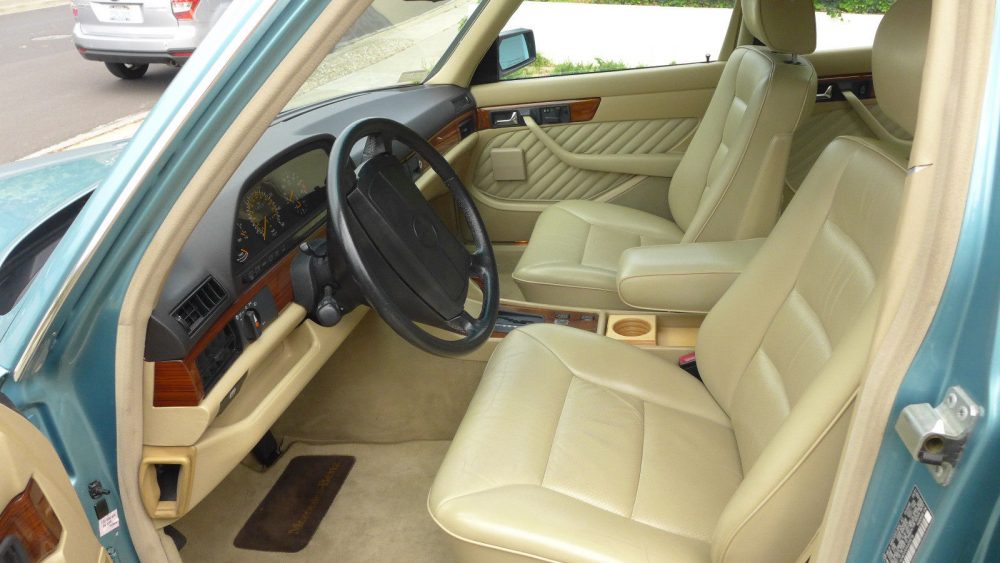 Rare original Beryl Metallica Exterior Paint. Looks like it came from showroom! California car with no rust. 118,300 miles. Sunroof. New Bluetooth MP/CD player/AM/FM radio/USB port and SD card. Brand new battery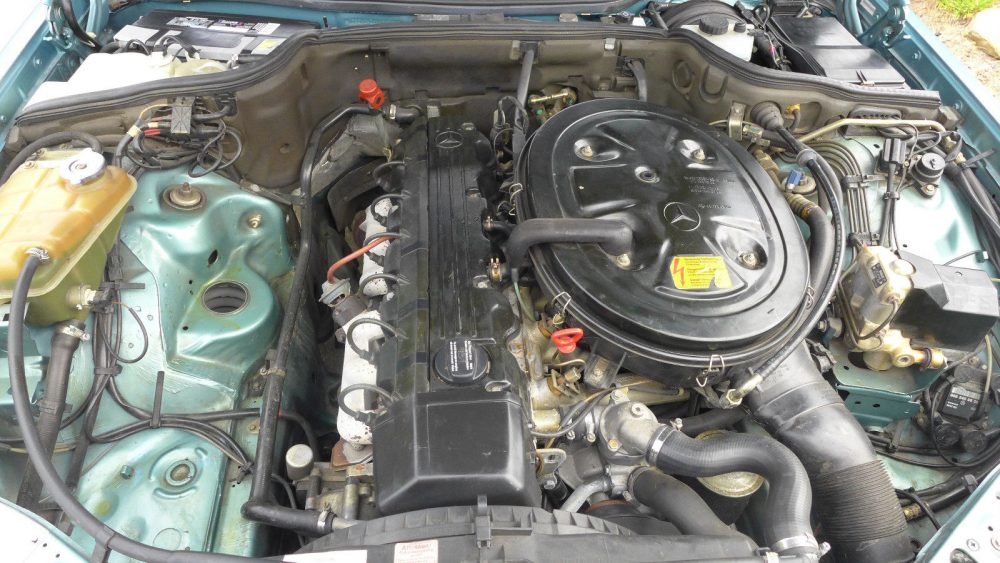 I can't get over how nice this car is. Yes, California weather has something to do with this, but the majority of the onus is on the owner. A car doesn't magically stay clean even in perfect Northern California weather no matter how little it rains. This Teal Blue paint looks great and the interior seems to be spotless. Under the hood, the M103 is tidy and even the exhaust manifold isn't corroded like I normally see them. Like all chrome factory wheels, they are take them or leave them, but the important thing here is they are clean. I could do without the aftermarket radio and shiftknob, but beggars can't be choosers on this one. The only thing that disappoints me about the North American W126 300SE is that it didn't come with heated seats for whatever reason. Same goes for the 420SEL, no heated seats. Mercedes made you spring for the 560SEL in order to get your buns toasty which seems crazy in my eyes. The S-Class was well established by now as the go-to luxury car, making heated seats standard shouldn't have been a big deal.
I think $5,000 is a steal for this car. I'm actually kind of surprised it didn't sell already seeing the demand for clean 1980s and 1990s Mercedes is only growing by the day. But then again, this is California, where you can buy a used Mercedes from the gumball machine at the grocery store. If this was an east coast car and it looked this nice, I'm sure it would be snagged quickly. Personally, I probably would have bought this car and added it to my daily driver rotation then stash it away for the winter months.
– Andrew