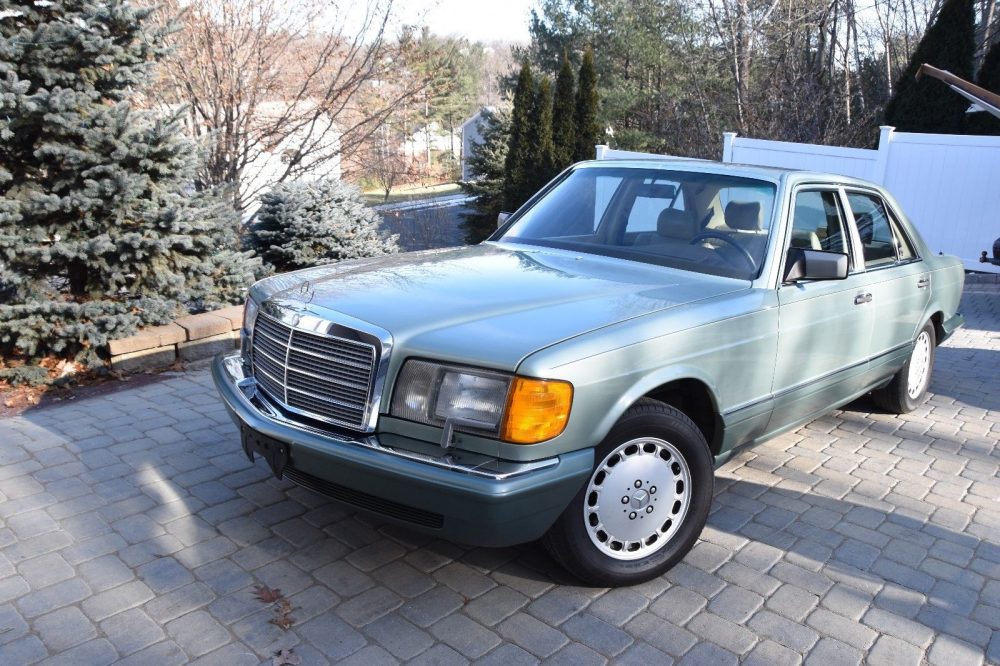 The majority if the time I check out a Mercedes-Benz W126 it is either a 560SEL or a 300SD. For good reason though as if you wanted the ultimate luxury car short of Rolls-Royce/Bentley, you went with the 560SEL. If you wanted a car to literally last you a generation, you bought the OM617-powered 300SD. But if you wanted a compromise of both models, Mercedes gave you that option towards the end of the W126 life-span from 1988 to 1991 with the 300SE. It was the tried-and-true M103 3.0 inline-6 paired to a standard wheelbase sedan that saved you over $20,000 if you selected the 300SE for $53,000 versus the $74,000 you would have paid for the 560SEL. Now that the majority of these cars are sneaking up on 30 years-old, you don't often see them in really nice condition. Fortunately, this example painted in the rare Willow Green up for bid in Connecticut is in really nice condition and probably won't cost you a ton of money either.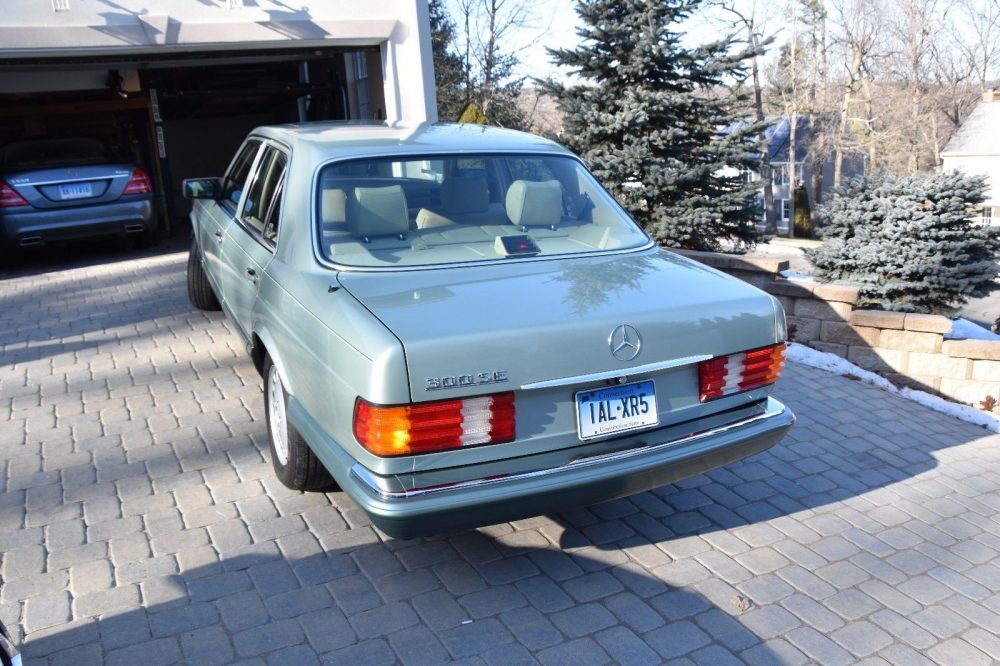 Year: 1990
Model: 300SE
Engine: 3.0 liter inline-6
Transmission: 4-speed automatic
Mileage: 65,983 mi
Price: No Reserve Auction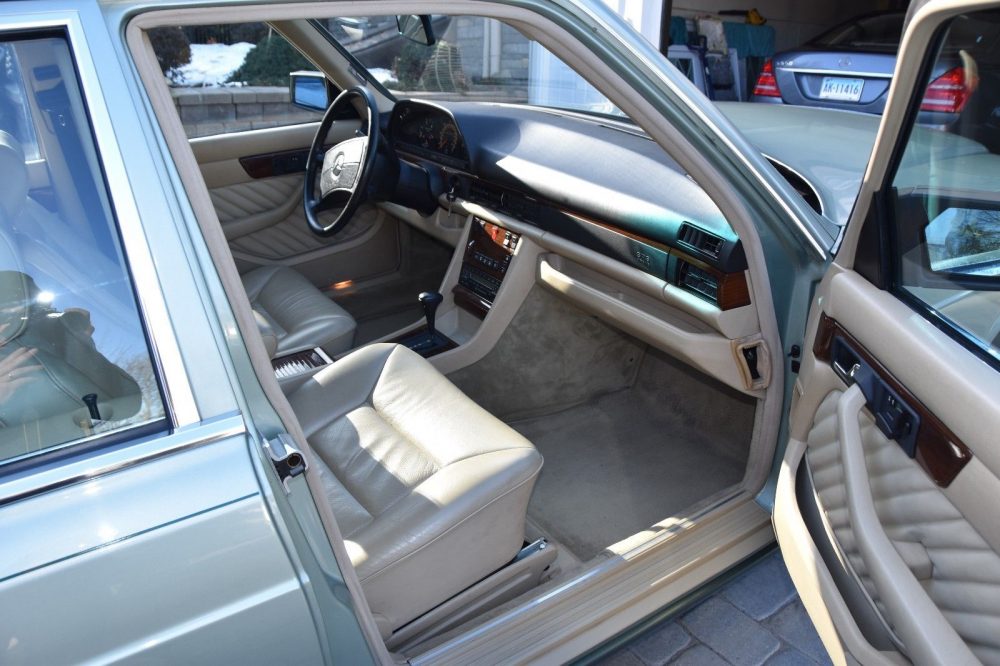 FOR SALE ONE OF A KIND 1990 MERCEDES 300SE 2 OWNER CAR ALL ORIGINAL WITH 66K MILES RUNS AND DRIVES GREAT CAR WAS BOUGHT LOCALY IN CT IN 1990. THIS IS GREAT COLLECTORS CAR ITS IN PERFECT SHAPE BETTER THEN NEW I AM SAD TO GET RID OF IT BUT IT HAS TO GO IF YOU HAVE ANY QUESTIONS FEEL FREE TO CONTACT ME AT 860 869 7375 DAVID . THIS IS NO RESERVE AUCTION GOOD LUCK.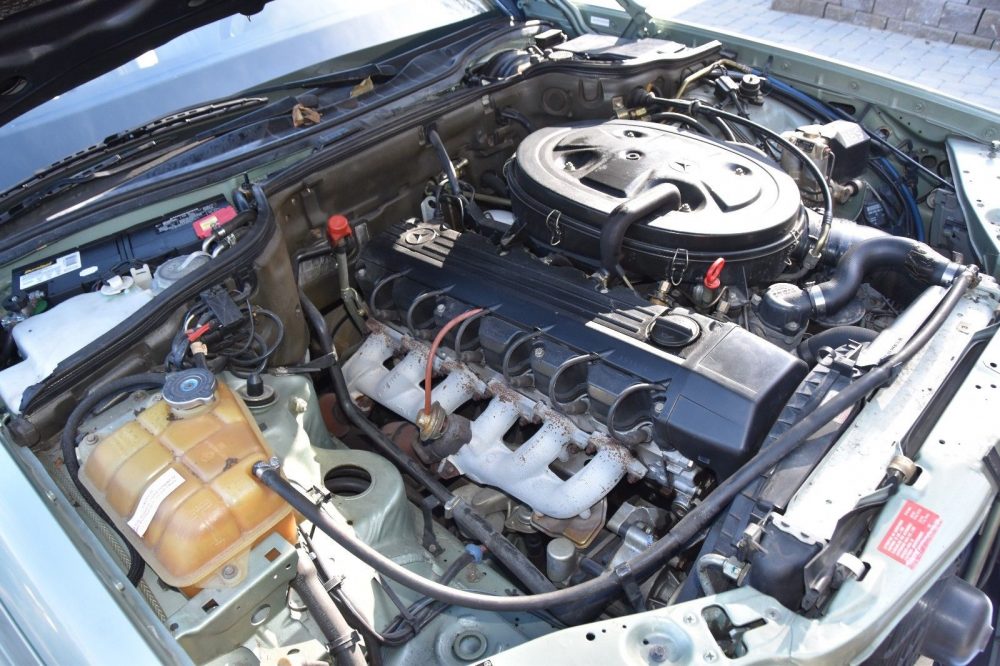 I don't run across too many W126s in Willow Green and I'm even more excited to see this one in such great shape. This 300SE has just under 66,000 miles and it looks as if they weren't hard miles either that are known to happen in places like Connecticut where winter seems never-ending. The paint looks really fresh and the interior is even better. No cracked dash, the wood shines bright and even the exhaust isn't showing any abnormal wear. One of the most remarkable things is that in one of the photos, you can see the VIN sticker is still fresh as can be on the bottom of the rear bumper. Usually those are one of the first things to wear away from water and whatever else out on the road that gives your bumpers a beating. Judging by the other cars in the background, this 300SE comes from a Mercedes-loving family with W221 in the garage and a W212 outside.
The starting bid of $7,500 is reasonable in my eyes. The 300SE market is much softer than the 560SELs and I think if this was a 560SEL, we'd probably see double the asking price. Personally, I'd have no qualms at all buying a 300SE because of how simple and straight-forward it is. I don't think you are missing out on anything by passing on the 560SEL unless you really want things like rear heated and reclining seats along with little footrests on the floor. For myself, I'll take the slightly better fuel mileage and potential for less running cost if I were in the W126 market. For this car, if someone snags it at $7,500, I'd say it is well bought. The seller is probably a little sad to see it go and I can totally understand why. Hope it goes to another great owner.
– Andrew