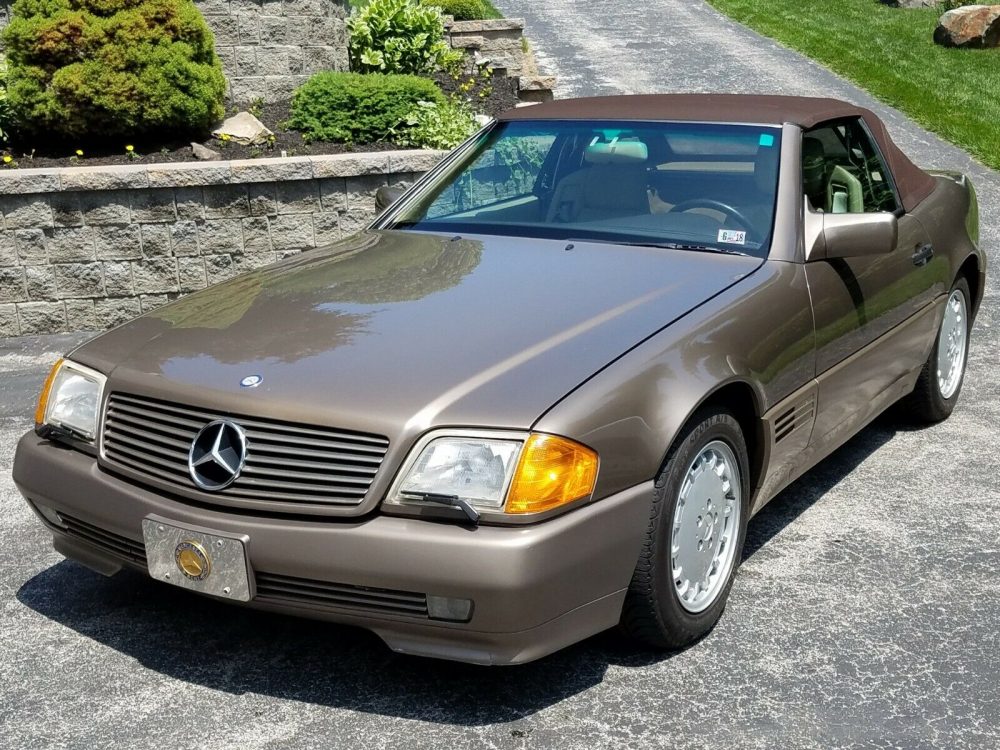 Continuing on my quest to bring you odd color combinations, I present a 1991 Mercedes-Benz 500SL painted in Impala Brown Metallic with a dark brown top. I'm trying to imagine someone who would walk onto a Mercedes dealer lot in 1991, find the row of R129s, look at all the colors that were offered and say, "Yes. The brown one. Here is $90,000". I understand not trying not to stick out or not wanting something flashy, but you shouldn't be buying a very expensive convertible in the first place if you wanted to blend in with the earth. Yet, someone out there wanted a SL in this color and now they still remain in the garages of retirees to take out for a drive on a nice day. This example up for sale outside of Philadelphia seems to be exactly that. Owned by the same person for the past 18 years but now ready for a new home. Thing is, you aren't getting a deal on the drab color. At least not this one.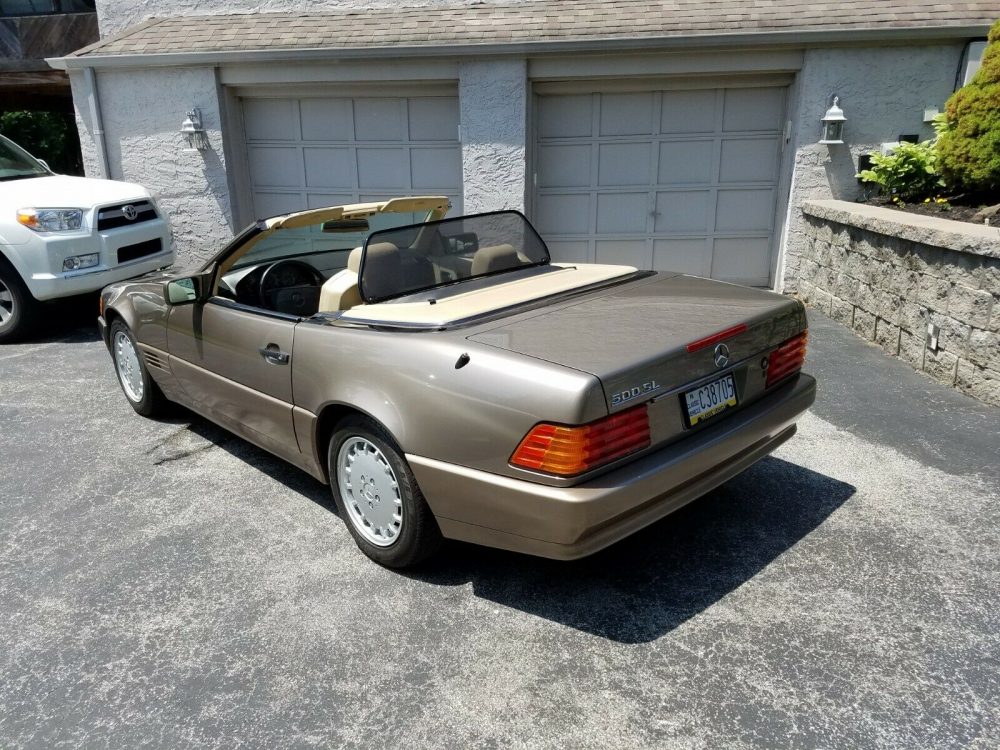 Year: 1991
Model: 500SL
VIN: WDBFA66E9MF016809
Engine: 5.0 liter V8
Transmission: 4-speed automatic
Mileage: 105,000 mi
Price: $12,495 Buy It Now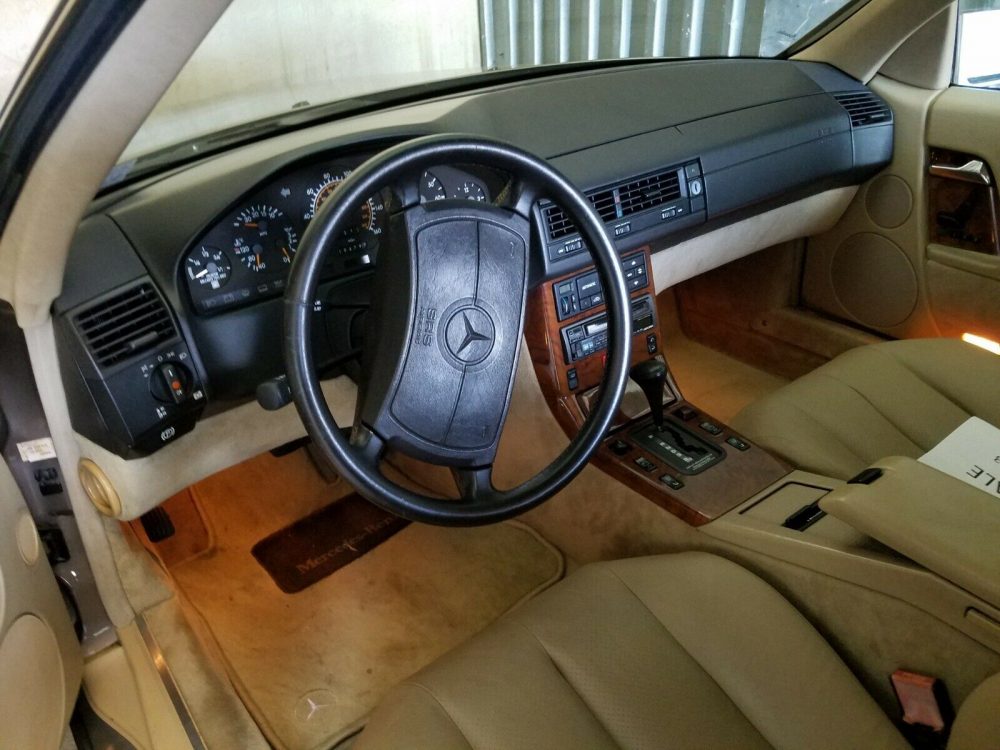 This gorgeous 1991 Mercedes-Benz 500SL is Based on the Mercedes-Benz W124 platform, the R129 was designed in 1990 and featured advances in automobile technology including ADS (Adaptive Damping System) and an automatic extending roll-over bar.

I am the second owner and have owned ths car for the last 18 years. It has always been garaged. It includes a car cover, a hard top, and a top stand. Original MSRP was over $100,000 and it drives like it. This car can not be compared with the newer SL's as this was the last of the true Mercedes Benz luxury roadsters.

Additional standard features included Power Windows, Seats, Mirrors and a hydraulic automatic top. This immaculate car has all of these incredible driver comforts and more! Wearing its original Light Brown Metallic paint, this Mercedes-Benz has been well-cared for since new and it shows! Open this two-door roadster to reveal a beautiful fawn leather interior equipped with an array of amenities including Air Conditioning, Lumbar Support, Air Bags, Tilt/Telescopic Wheel, Heated Seats and AM/FM Stereo! Powering this roadster is a 5.0 L overhead cam V8 engine rated at 322 horsepower with a four-speed automatic transmission. This great car will get you where you need to be swiftly in style! These cars are desired by collectors throughout the globe for their style and performance and now you have the opportunity of placing this like-new Mercedes-Benz in your garage! Go ahead and make this car yours today?! To get additional details on this gorgeous 1991 Mercedes-Benz 500 SL, contact me, Frank, at [Email Seller] . For more information, please call 610 357 1603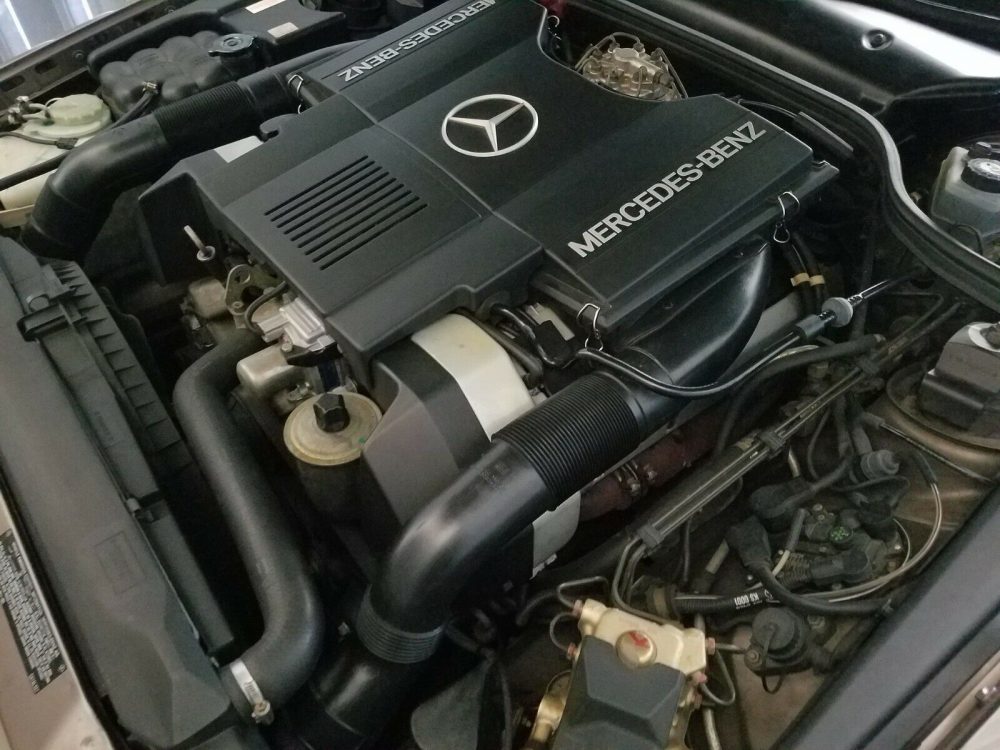 It's not like this color is offensive or off-putting, but it is just as boring as it gets in my opinion. It isn't just this specific car either. Outside of some love marks on the lower front lip and a crack in the dash, this car looks pretty clean. I'm sure it feels good and drives perfectly fine, but if you can look at this car and incite some kind of emotion, God bless you. That begs me to ask, who pays this kind of money for this car?
I don't understand where the $12,500 price tag came from. There are a boatload of R129s on the market in every shape and size thanks to their marathon production run and $10,000 puts you in a nice V8 example from any year. These early cars do have a little bit of that old Mercedes charm to them, but the old saying of "buy the nicest one you can afford" applies with these. The market is so diversified and buying a car is easier than ever, so picking this exact color combination and laying down over $10,000 seems crazy. The miles aren't even that low with having over 100,000, so you can't really argue this is some kind of time capsule example. Still, I'm sure it will find a home sooner or later, but surely not with me.
– Andrew