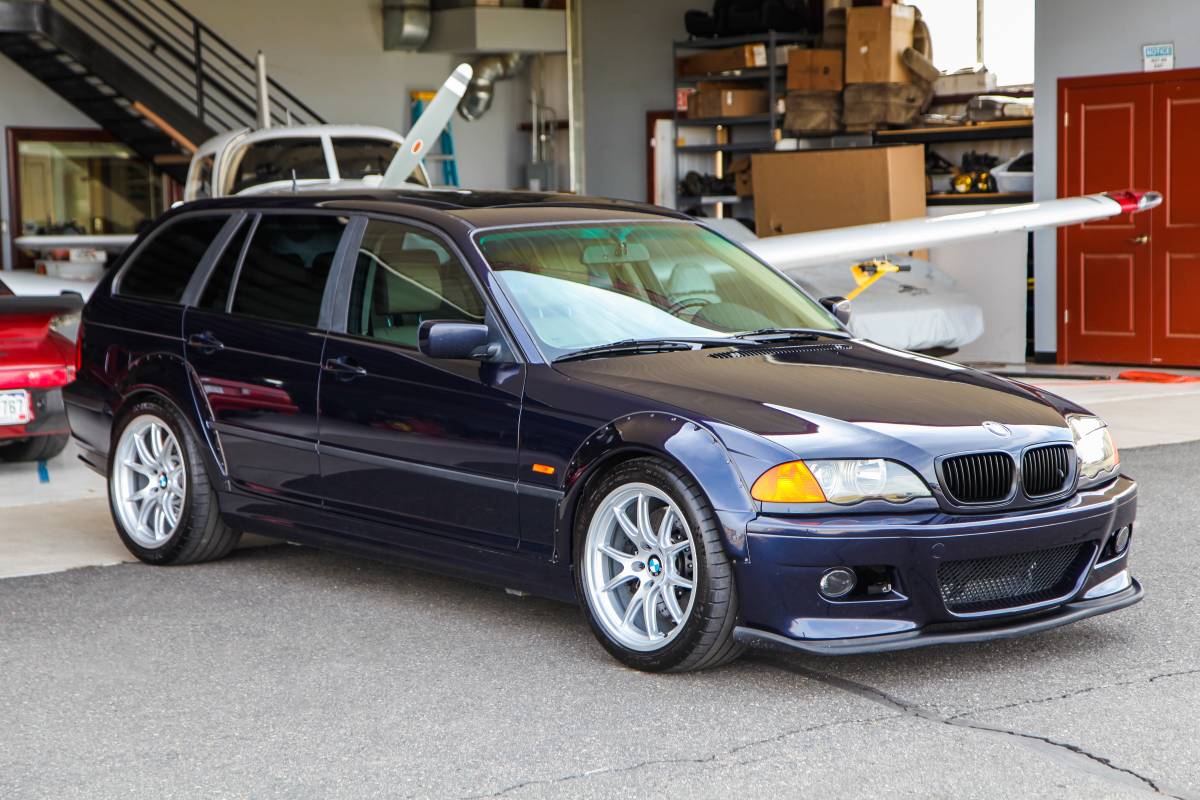 If I'm honest, neither the outrageous Passat W8 nor the overpriced A4 Avant from Sunday really thrilled in the same way as the 2.7T-swapped B6 Ultrasport build did. Granted, you could just about buy both the Audi and the Passat for the same price as that build, but if you're going to take on a complicated older fast wagon, there must be some sort of reward for all the risk, right?
Well, not to be outdone, here's a stellar BMW option. The standard 325xi Touring, while available with a 5-speed manual, isn't nearly as exotic sounding or performing as the duo from the other day. The M54 2.5 liter inline-6 was about 100 horsepower down on the Passat W8 and they weighed pretty close to the same. BMW also chose to not equip any of the xi models with the M-Sport suspension, either. While the 3-series was substantially cheaper than either the A4 2.0T S-Line Titanium package or the Passat W8 4Motion, out of the box it also didn't feel as special.
Of course, if you rip it apart and rebuild it with a S54 borrowed from a M3 and a 6-speed from a X3, the story changes a bit…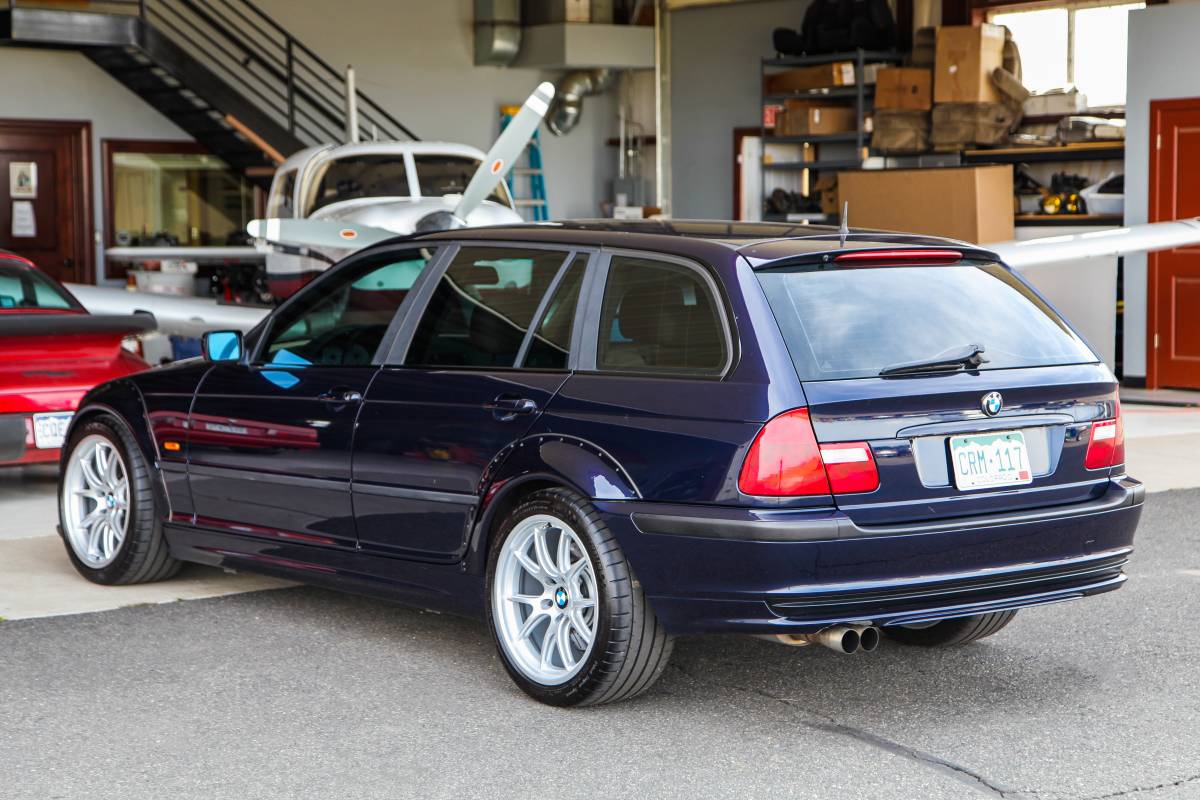 Year: 2001
Model: 325xi Touring
VIN: WBAAW33421EN80596
Engine: 3.2 liter inline-6
Transmission: 6-speed manual
Mileage: 280,000 mi Chassis, 88,000 mi Engine
Price: $22,800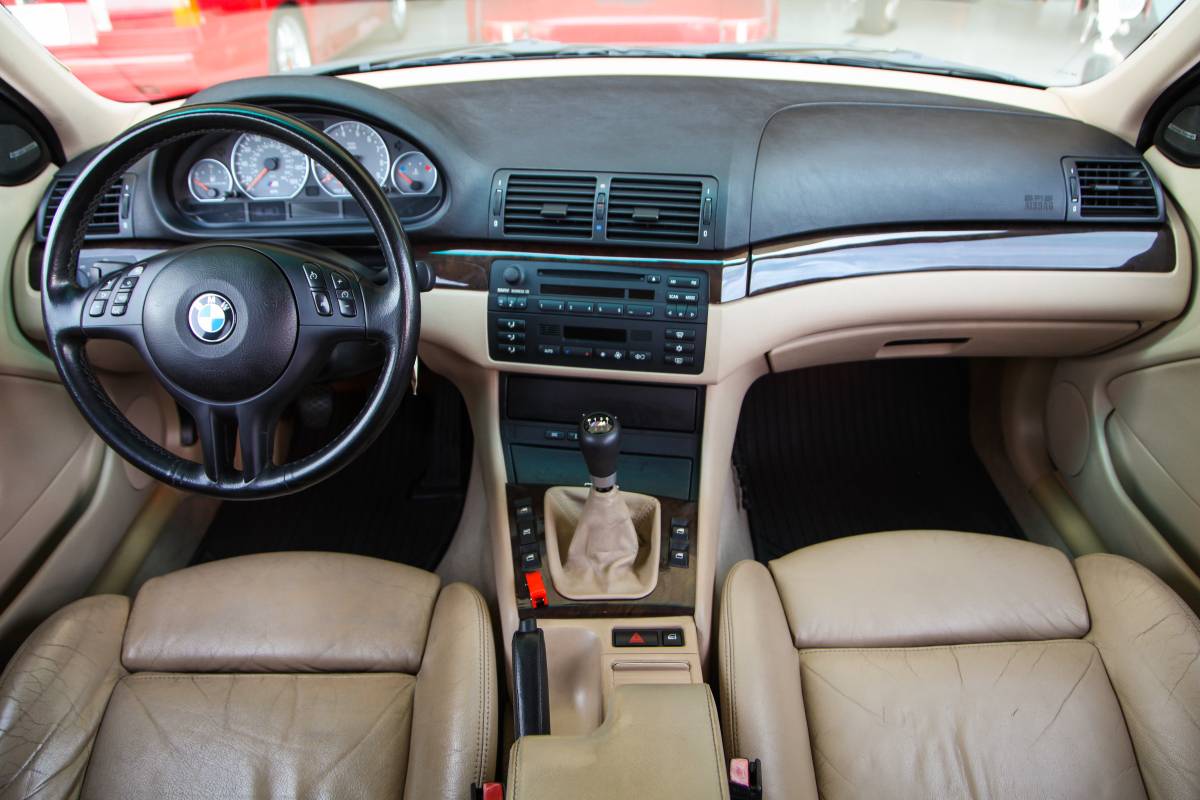 2001 BMW (E46) S54-Powered 325Xi Sport Wagon
Orient Blue Metallic Exterior (317)
Standard Beige Leather Interior (N6HC)
Fine Wood Interior Trim
280K Estimated Chassis Miles (Total Mileage Unknown)
88K Motor Miles (odometer calibrated to match)
S54B32 Inline 6-Cylinder Engine from 2004 BMW M3
6-Speed Manual Transmission (60K miles from a 330xi)
S54 Swap by BMW Master Tech and Shop Owner
Rebuilt Head w/ Valves, Valve Guides, Valve Springs,
S54 Valve Adjustment
Dr Vanos VANOS Unit
Rod Bearings Replaced
Accessory Belts
Power Steering Pump
Power Steering Lines
M50 Oil Pump w/ Welded Nut
330Xi Oil Pan w/ Custom Baffles
Custom Tune
M3 Radiator
Electric Aux Fan w/ Manual Switch
Fresh Cooling Hoses
Mishimoto High-Flow Oil Cooler
Braided Oil Lines
X3 3.0 3:91 Front and Rear Differentials
KW V1 Coilover Suspension
Ground Control Camber Plates
Aftermarket Sway Bars
Fresh Suspension Bushings
ECS Tuning M3 CSL Brake Kit
Front Splitter
Gloss Black Window Trim
Fender Flares
Roof Rack Delete
Tinted Windows
Sport Package:
Power / Memory Sport Seats
Sport Leather Steering Wheel
Auto Dimming Rearview Mirror
Xenon Headlights
BMW Business CD53 Stereo w/ Aux Input
Harmon Kardon HiFi Sound System
Automatic Climate Control
On Board Computer
Arm Rest
ZHP Shift Knob
Apex FL-5 Wheels w/ Michelin Pilot Super Sport Tires
ASA Wheels w/ Firestone Firehawk Winter Tires

Background

The E46 generation M3 was the last of a legacy of normally aspirated, inline 6-cylinder M cars that defined the marque for a generation. At the heart of the E46 M3 was the 333-horsepower S54B32 engine, an evolution of an architecture that reaches back to the original M535i and M1. The S54 won multiple engineering awards upon its release and, at the time, it produced the highest horsepower-per-liter for a normally aspirated production engine. A pull to its screaming 8000-RPM redline is a smile-evoking experience that is only made better by the communicative and composed E46 chassis. Unfortunately, that chassis only came in a coupe or a convertible–no sedan, and no touring (for us wagon lovers). Hardcore enthusiasts have been solving that problem for years by swapping the S54 into the rear-wheel drive E46 3 Series Sport Wagon. It's not a small undertaking, but not unreasonable for the skilled enthusiast. The result is the car that BMW should have built, an M-powered wagon that is both exclusive–because nobody else has one–and practical because it's a wagon!

Summary

This 2001 S54-swaped 325iX wagon takes the normal S54 swap a step further by adding it to an all-wheel drive platform. The chassis has approximately 278,000 miles on it in Orient Blue over Standard Beige leather. It came well optioned with the Sport Package, Harmon Kardon premium sound and Xenon headlights have been added at some point. The known history goes back to the second owner, who was a salesman from Sun Motor Cars BMW. He purchased it in 2009 at 178,000 miles and always had it serviced at Sun Motor Cars BMW driving it mostly on his highway commute. He always maintained it to an exceptional standard. The third owner purchased and completed the swap. He is certified BMW master technician and the owner of a premier independent specialist shop. He built it as a personal car before selling it to the current owner, who I am selling it on consignment for. The current owner is a good friend and BMW enthusiast who is only selling because he just took delivery of an M2 Competition.

The swap was done with an engine from a 2004 BMW M3. It was swapped at approximately 80,000 miles and currently has 87,967 miles with the odometer calibrated to match (this will go up as we periodically drive the car). The 2004 M3 engine had a VANOS unit failure. When it failed, it bent several valve stems (the engineered failure point) but that was the only damage, there was no bottom end damage or piston to valve contact. The engine was disassembled, inspected, and rebuilt with a refreshed head including valves, valve springs, and valve guides. A VANOS unit from Dr. Vanos was installed. The rod bearings were replaced and the top and bottom end resealed. Reassembly also included an S54 valve adjustment, head gasket, oil pan gasket, motor mounts, and accessory belts. Cooling is accomplished through an M3 radiator, OEM water pump, fresh cooling hoses, and the expansion tank was relocated to the right of the engine bay (the washer reservoir was removed to facilitate this, a smaller tank could easily be retrofitted). Dual electric auxiliary fans are fitted and powered by a cockpit-mounted switch. To accommodate the AWD system 330Xi and X3 components were used. A 330Xi oil pan with custom baffle and M50 oil pump was fitted with a welded oil pump nut. Braided high-flow oil lines are routed to a Mishimoto high-flow oil cooler. The engine received a custom tune and custom high-flow exhaust with high-flow catalytic convertors that sounds glorious, but is still quiet enough for daily drive-ability. It passes Colorado Emissions.

A six-speed transmission from a 60,000-mile 330Xi was installed with a fresh OEM 330 clutch kit and a ZHP weighted shift knob. X3 3.0 3:91 ratio (the factory diffs were 2:94s) front and rear differentials were installed from a low mileage X3. The suspension received fresh bushings, along with aftermarket sway bars and a KW V1 coil-over kit and Ground Control camber plates installed by us earlier this year. Braking is accomplished through an ECS Tuning M3 CSL big brake kit. Color-matched fender flares were added to accommodate Apex FL-5 wheels wearing Michelin Pilot Super Sport tires. A second set of ASA wheels wearing Firestone Firehawk snow tires is also included in the sale. We have serviced this car prior to the owner deciding to sell it. Recent maintenance we have completed includes: the oil pressure relief valve (due to leakage), several fuel evap lines, several CV axles boots, power steering hoses, a brake fluid flush, water pump gasket (due to seepage), installing the KW V1 coil-overs, and having the hood painted and replaced in preparation for sale. As it sits, it is a turn-key swap, everything functions as if came from the factory this way (air conditioning, AWD, emissions controls, etc) with the exception of the windshield washer system, which could be easily retrofitted. The front CV axles are at an angle that causes to the boots wear prematurely depending on ride height. We have adjusted it as high as possible to help mitigate this. I will include a replacement front axle that I had in stock with the sale, but it does not need to be replaced at this time.

As with any swapped car, I would recommend the buyer have the ability to turn a wrench or have the means to pay a competent shop to do so. This is one of the only AWD S54-swapped wagons I am aware of in the country. It is the wagon that BMW should have built, but building one is a considerable undertaking compared to the normal S54 wagon swap. It comes with a clean Colorado title, clean Carfax (noting the mileage change), and passes Colorado emissions.

Exterior

The Orient Blue paint is in very good condition–exceptional condition considering its age and mileage. It has clearly been spared harsh weather and UV exposure. The only notable imperfections are small spots of failed clear coat on the roof and rear hatch cover. We replaced the hood with an OEM hood from BMW in preparation for sale. The paint is close, but not a perfect match. The factory VIN placard is in place. There is virtually no rust, other than two small spots on the rear door jams. All trim work is in place and the fender flares look amazing. The window trim has been refinished in gloss black. The windshield is crack-free, but does have some pitting. The side and rear windows are tinted (the rear windows are darker than the driver and passenger side). The headlight lenses are crystal clear, but also have minor pitting. The front marker lights, turn signals, and taillight lenses are all crack-free. The factory roof rack rails have been deleted and covers have been added over the attachment points. Apex FL-5 wheels and Michelin Pilot Super Sport tires have less than 4,000 miles on them–they are nearly perfect. The ASA wheels are in good shape, with some imperfections and low-mileage Bridgestone Blizzak tires.

Interior

The Standard Beige leather interior is also in excellent condition considering its age and mileage. The carpet has no stains or tears and is protected by BMW M3 front floor mats. The driver's side dead pedal is cracked. There are no cracks in the wood trim. The seats are in great shape, with no excessive wear, although they do have some visible creasing. The fold-down rear seats are in excellent shape. The rear hatch area carpet is covered by rubber cargo mat that is permanently mounted with hard points. The cargo cover is missing. The sport leather steering wheel leather is also in excellent shape with no failed stitching. There are no failed pixels in the instrument cluster, radio, or HVAC panel, and there are no warning or check engine lights. The auto-dimming rear view mirror has no leaking fluid. The headliner does not sag. The BMW Harmon Kardon HiFi sound system sounds great. The BMW Business CD was been upgraded to a late-model CD53 with aux input. The cord is routed in the center storage area. The heat blows warm and the air conditioning blows cold. The final stage resistor functions correctly, but the blower motor chirps very slightly under hard cornering or braking. The center console ashtray cover is scratched, but this is common on E46s. The ZHP shift knob is excellent and the boot is in good shape. The aux fan switch is mounted on the shifter console. The power windows, door locks, and the sunroof operate correctly. The door cards are tight and the window regulators are quiet.

Mechanical

All common S54 preventative maintenance is up to date or was addressed during the swap (rod bearings, VANOS, valve adjustment, etc). Virtually all of the mechanical components have been upgraded or replaced with fresh or low-mileage components. The engine fires on command, idles smoothly and pulls strongly to redline. It does not leak, drip, or spot. The shifter is tight, the clutch does not slip, and the take up is correct. The suspension is tuned and aligned for this set up. It is as high as possible to prevent premature front CV boot wear, but will not prevent it completely–I recommend periodic inspections, like during oil changes. I have included one replacement front axle that I had in my inventory. The CSL big brake kit is impressive and has minimal wear on the pads and rotors. There is no driveline or wheel bearing vibration or whine, but there is some vibration in the rear hatch trim after lifting off the throttle at moderate RPMs due to exhaust resonation. This is a swapped vehicle, it will require a higher degree of knowledge and skill to maintain, but it is worth the reward. We are happy to continue to service it if stays locally.

VIN Decode (original spec)

Vehicle Identification Number: WBAAW33421EN80596
Type: AW33
Model: 325i USA
Development Code: E46 (3)
Chassis: Touring
Steering: LL
Doors: 5
Engine: M54
Displacement: 2.50
Power: 192 Horsepower
Drivetrain: AWD
Transmission: Manual
Color: Orient Blue Metallic (Orientblau Metallic – 317)
Upholstery: Standard Beige Leather Interior (N6HC)
Production Date: 5-3-2001

Options:
203 Four Wheel Drive
210 Dynamic Stability Control
249 Multifunction Steering Wheel
255 Sport Leather Steering Wheel
354 Green Stripe Windscreen
374 BMW Light Alloy Wheels
386 Roof Railing
403 Sunroof
411 Power Windows
431 Auto-Dimming Rearview Mirror
438 Find Wood Trim
441 Smokers Package
459 Power Memory Seats
470 Isofix System
473 Front Armrest
481 Sport Seats
520 Fog Lights
534 Automatic Air Conditioning
550 On-Board Computer
640 Universal Telephone Prep
645 Radio Control US
662 BMW Business CD
674 Harmon Kardon HiFi Loudspeaker System
692 BMW CD Changer Prep
818 Battery Master Switch
823 Hot Climate Version
845 Acoustic Belt Warning
853 English Language Version
876 Radio Frequency 315MHz
925 Dummy SALAPA
926 Spare Wheel
992 Number Plate Attachment

Glen Shelly is a low volume auto brokerage focused only on the highest quality vehicles. We are airline pilots, mechanics, and auto enthusiasts who bring a high level of professionalism and attention to detail to the automobile business. Our philosophy is to keep our inventory small so that we can focus on thorough mechanical and cosmetic preparation of the vehicles we select. We have over 20 years of experience restoring and repairing automobiles and are intimately familiar with our cars. We do the inspections, service, detailing, and corrective maintenance using only OEM parts and service manuals. We offer an informed and low-pressure sales environment resulting in a premium buying experience. Find out more about us at www.Glenshelly.com.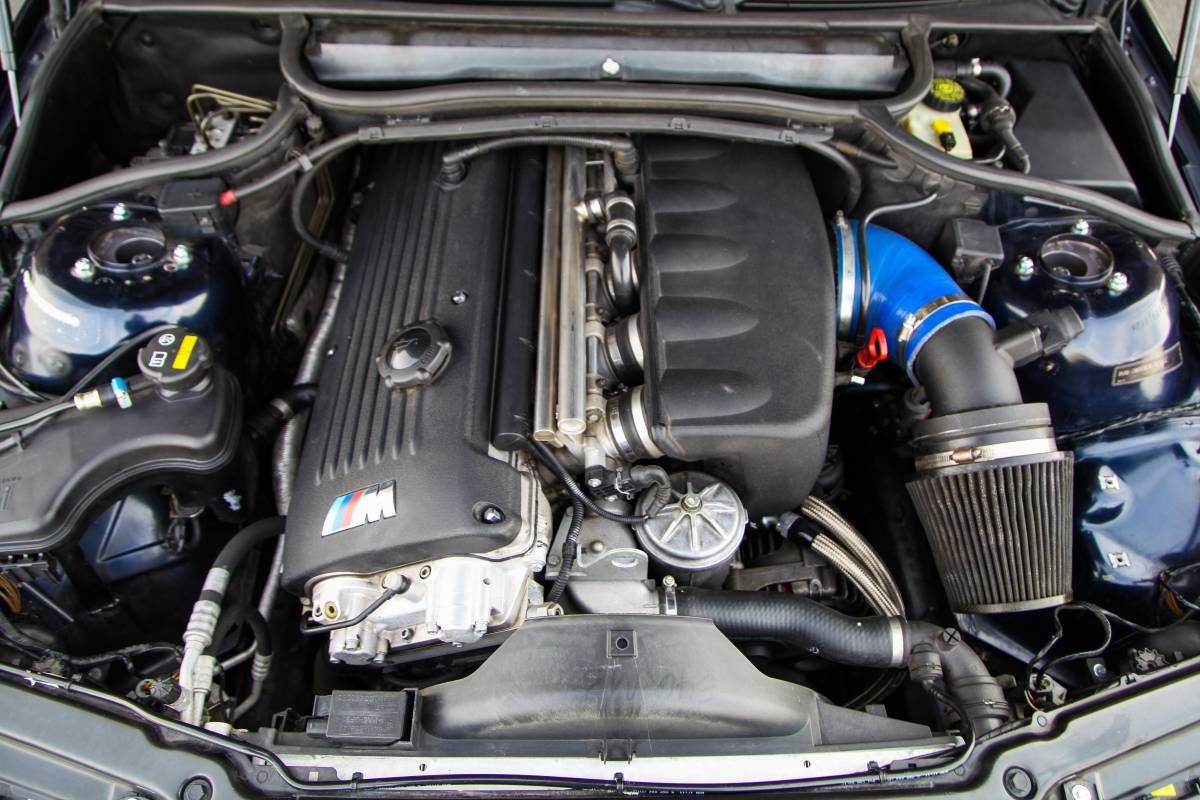 If you want to know why Glen Shelley is well regarded by enthusiasts, look no further than this listing. A thorough description and good photos help to eliminate questions about the quality of the work and the package you're paying for. Is it a premium? Absolutely. Can you build this car for less money? Unless you're doing all the work, I don't think you can – and you have to ask if the results would look as professionally done. Granted some details here aren't as slick as other M3-clone Tourings; the tack-on flares don't look as professional as the more expensive route of grafting actual M3 flares onto the car. But considering that doing that body modification alone with proper paint might cost you the better part of the asking price of this entire car, I think the solution here is pretty acceptable. What's impressive is that they've been able to engineer this all to continue to work with the all-wheel drive system rather than the rear-drive layout of the other M3-powered Tourings I've seen. The lack of roof rails detracts from some of the functionality, but also makes this sleeper look a lot more purposeful, as does the M3 front valance and larger exhaust coupled with the lowered ride height and monster wheels. It just looks cool, period.
Undoubtedly, it's a lot of money for a custom 325xi Touring. But it's also a very unique, and likely very fast, one-of-one. Kudos to the builder!
-Carter