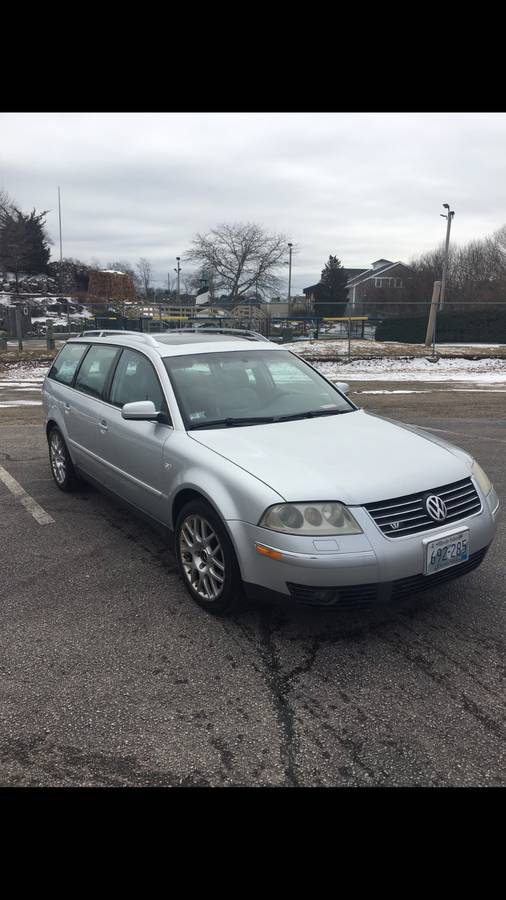 Fortunately for its seller but unfortunate if you actually were interested in it, the 2.7T-swapped Audi B6 A4 Ultrasport Avant 'Unicorn Killer' I wrote up a few weeks ago sold just before I went to press. But that doesn't mean there aren't other interesting options out there, and I found two in direct competition (at least, ostensibly) with one another on my local Craigslist.
Here, we have two all-wheel drive wagons from VAG. Both are complicated. Both are reasonably quick. Both have mindbogglingly long names. Both have 6-speed manuals, both originally had MSRPs north of $40,000 and both, predictably, are quite rare to find. But while the mileage on the two is different, their asking prices are within a hundred dollars. So which would you take?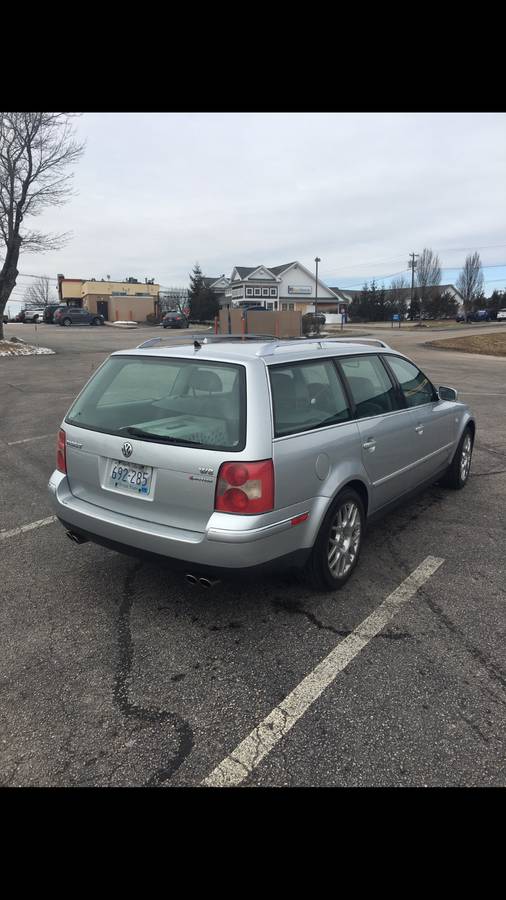 Year: 2003
Model: Passat W8 4Motion Variant
VIN: N/A
Engine: 4.0 liter narrow-angle W8
Transmission: 6-speed manual
Mileage: 132,625 mi
Price: $8,300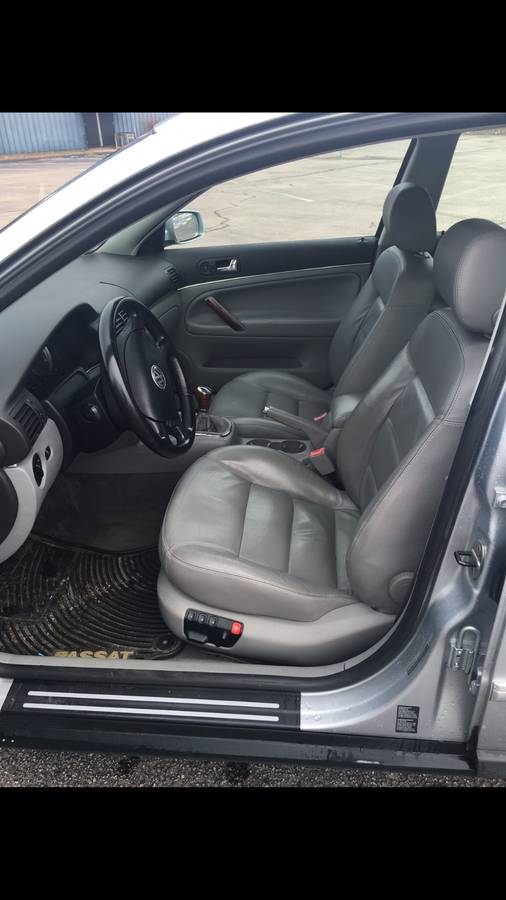 2003 Volkswagen Passat W8 Wagon

Very rare car as you probably know if you are looking at this ad. Under 100 6 speed manual W8 wagons were shipped for sale to the US. This car runs and drives excellent. I am the second owner and have had the car since 2011 and it currently has 132,625 miles on it. The car has been well maintained over the years and I have almost every service record since the car was new and most service was done at VW dealership it was originally purchased from. All oil changes were also done on time and with synthetic oil which is very important for these engines. The car is in good shape and has no mechanical issues that I am aware of. It does have some minor cosmetic flaws and wear consistent with a vehicle of its age and mileage. I am only selling the car because it is too small for my family of five and we have upgraded to a bigger, much slower, vehicle. For more info feel free to call, text, or email Charlie at show contact info . $8500 OBO.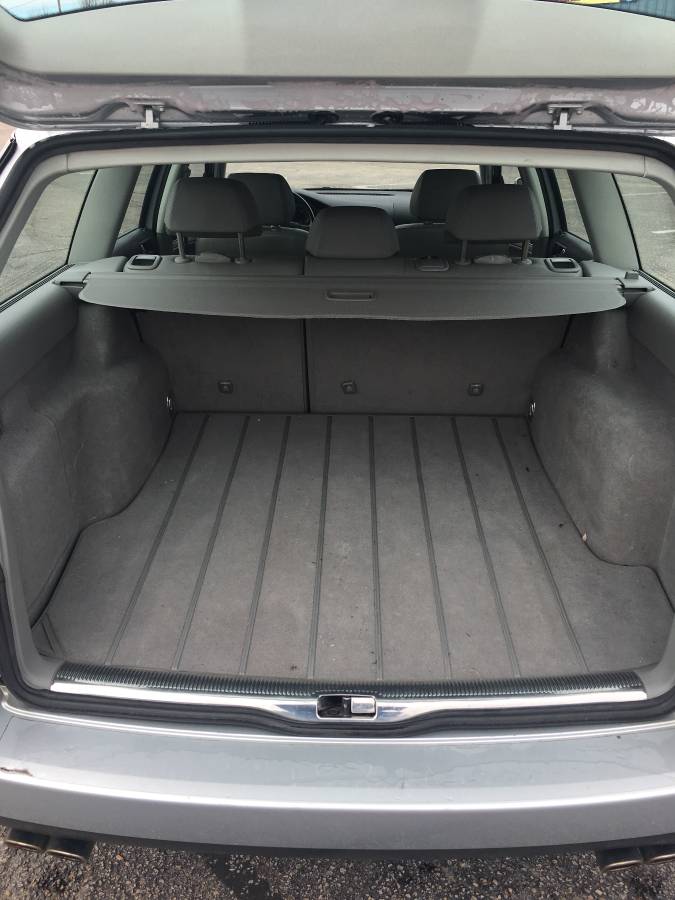 I always love to pull out the Passat production numbers, so here goes: there are only 95 2003-4 W8 Variant 6-speeds that were imported. This '03 is one of 53 sent here. The exterior color appears to be Silverstone Gray Metallic (one of 19), 10 of which had Gray leather just like this one. Mileage isn't outrageously high, but we don't get great photos or documentation of what's been done to keep this one going. There are a few trim issues, such as the missing '8' from the grill badge, yellowing of the headlights which could be fairly easily corrected, and it appears as though one wheel centercap and the Fuba mast are missing. Get closer and I'm willing to bet the BBS Madras wheels that were part of the sport package exhibit corrosion. Things to look out for? Well, this Passat is no spring chicken and you happen to know an author with one. There will undoubtedly be some of the notoriously complicated multi-link suspension needs to be replaced, and Passats have issues with water ingress through the doors that you need to pay attention to on the more expensive models. The transmission is stout, but 'notoriously complicated' also goes for the W8 mill. While it cranked out an impressive-for-the-period 270 horsepower and is quick on the fly, a new Golf Sportwagon will give this car a run for its money. The asking price of $8,300 isn't all that outrageous considering the rarity of the package and how much these are sought, but what's your opportunity cost?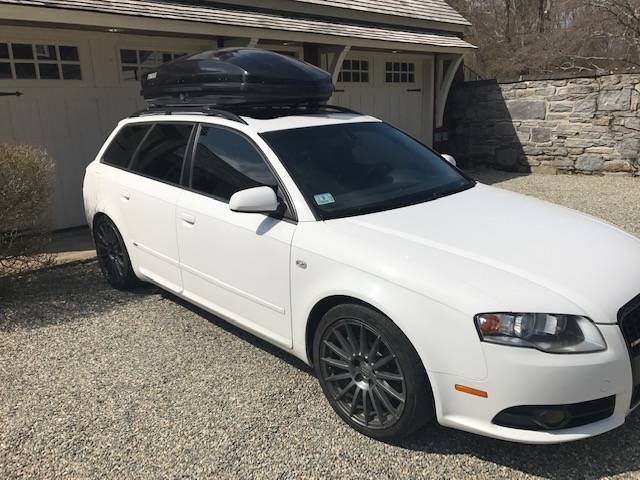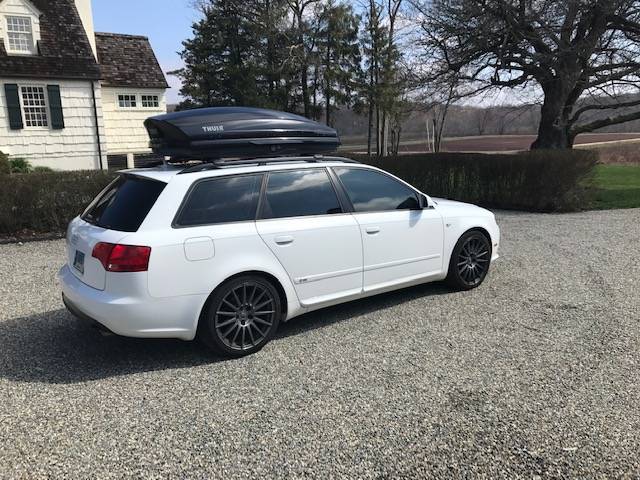 Year: 2008
Model: A4 2.0T quattro Avant S-Line Titanium Package
VIN: N/A
Engine: 2.0 liter turbocharged inline-4
Transmission: 6-speed manual
Mileage: 166,000 mi
Price: $8,400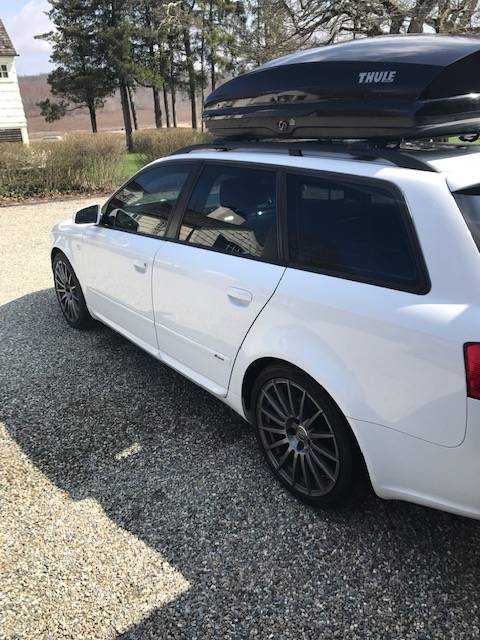 2008 Audi A4 Avant 2.0T, Ibis White, 6MT, Titanium Package.

Miles: 166k
Price: $8900

I am moving into the Allroad platform and looking to find a good home for the Avant. I looked for two years to find this car and have enjoyed it for the past few years. Purchased it with 133k miles from an enthusiast in Massachusetts and it currently has 166k miles. New Goodyear Eagle Sport All Seasons. Cam follower has been done twice under my ownership last done 12/7/18 at 164k miles along with oil change Motul 5w/40. New OEM front rotors and Akebono EUR1111pads. Luckily this vehicle had a $$ piston ring service under warranty at 92k miles that addressed the common oil consumption issue on these motors. Air conditioner had an issue in June of 2017 so I did a new A/C Condensor, pressure switch, fuel pump, $1482. Vehicle is stock besides APR stage 1 tune. Clutch is good, unsure of if it has been replaced along with the turbo. Wheel bearings have been replaced along with front and rear sway bar links. New red top coil packs and plug service in November. Car runs and drives excellent. I am the third owner, I ran a CarFax when I bought it and it was clean, no accidents and there have not been any under my ownership.

Exterior: No dents or dings but does have the typical wear that would be expected being 11 years old. Mostly on the front bumper and rear hatch area. Wheels are free of any major curbage. I can take up close pics if the buyer is not local.

Interior: Weathertech mats, I do not have the original mats and prefer to use those anyway. Rear seats are in excellent shape. Front drivers seat does have some cracking on left side. I was going to replace with a new bottom piece from ECS but never got around to it.

I am keeping the Whispbars and Thule as they will fit the Allroad. I am looking for a quick sale and pricing it accordingly (I believe) since the new car comes on Friday. Asking $8900 OBO!.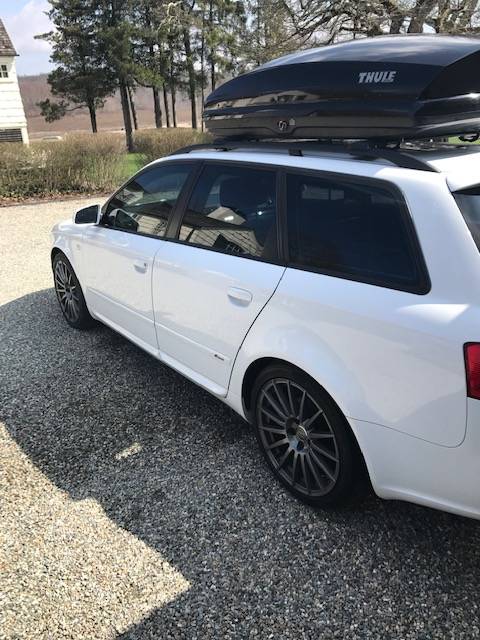 The Titanium package Avants are another fan-favorite; make it a 2.0T with a 6-speed manual in Ibis White, and I'm certain there will be a group of enthusiasts foaming at the mouth. While five years newer, this A4 has traveled some 35,000 more miles and even less detail is shown than the Passat. There is at least more mechanical work detailed than the Passat, including some issues the 2.0T is known for. While well shy of the W8's power when new, the APR tune should bring performance easily in line with the Volkswagen. The car retains its original and awesome graphite Ronal 18″ wheels and looks clean from what is shown. $8,400 is a strong ask on a 11 year old A4 Avant with the better part of 200,000 miles on the odometer, but again these Ti package cars are very highly sought.
Which is the winner? I think you'd be hard-pressed to say that the Volkswagen was a smarter buy than the Audi. While I do love my Passat, the newer chassis of the A4 is better handling, more efficient and…well, newer. Performance is a wash so the only thing you're really getting with the 4Motion is the ability to wow at local car events and get wowed when your mechanic presents his latest bill. That seems like a bad trade-off for internet fora bragging rights.
-Carter