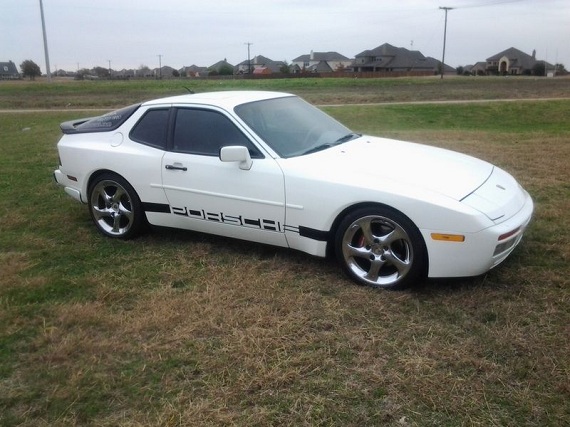 There is something that is very satisfying to me about sticking it to the purists, no matter where they come from. Perhaps that signals that I have much larger problems, but for many reasons I don't think I'm alone. I really enjoy taking the path less traveled; heck, it helps explain why I ended up with a front wheel drive track car with the engine hanging out entirely in front of the axle line. But just as with the 911's design, I stuck with it and I feel that it works, but importantly to me, it's also not what everyone else has done. For many years, my planned successor to the GT track car was to swap the 4.2 V8 from an Audi into a Porsche 924S. Why? Because no one would be expecting it. But after a fair amount of research, it seems that the smarter money is to look towards the all-aluminum American V8s which, frankly, just produce much more power per dollar spent. Even smarter money is to buy one that's already been converted. Such is the case with today's 1991 944S2 – a car many people desire, made arguable both more and less desirable at the same time with a Corvette engine stuck in the front. Take a look: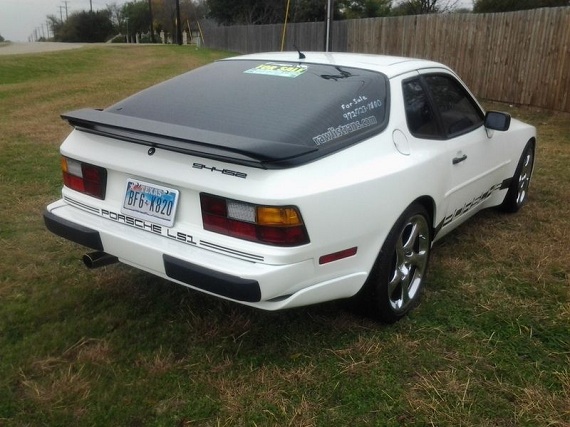 Year: 1991
Model: 944 S2
Engine: 5.7 liter V8
Transmission: 5-speed manual
Mileage: 76,500 mi
Price: Reserve Auction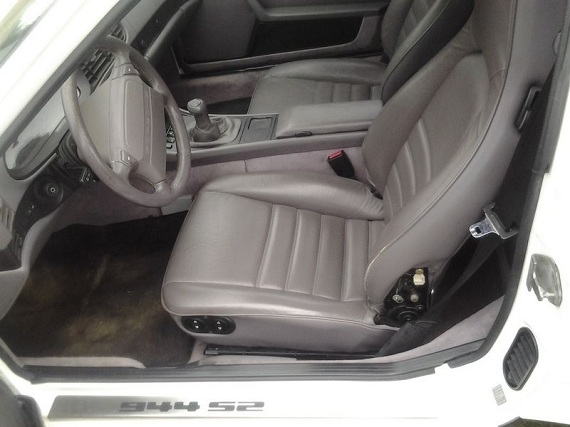 1991 Porsche 944S2 LS1. Rare, final model year of the 944 series. One of only 510 shipped to the states that year. The S2 had many of the same sport suspension and chassis upgrades as the turbo cars. How to improve this fine example of german ingenuity. Renegade Hybrids of Las Vegas conversion kit. "Making Germany's Fastest Faster" Professionally installed all aluminium LS1 5.7 V-8 using Renegade Hybrids engineered components. I am a PCA member and have had a variety Porsche cars. This is by far the fastest. Complete vehicle build sheet comes with sale. I have loved and enjoyed this 944 as my personal car for a few years since the conversion, 7500 miles,only driving on the weekends and sunny days. New show quality paint. All weather strip and rubber new. No flaws, no body damage,no rust. Vehicle is like new inside and out. Appears as a factory S2 with twice the hp. Built for the street or the track. 911 factory 18″ turbo twist chrome wheels with new Pirelli 225/40/ZR18 tires front,new Goodyear 285/30/ZR18 on the rear.
Vehicle Overview/Upgrades
RH LS1 Conversion
RH Bell housing and adaptor plate
RH High Performance clutch assembly
RH Ceramic coated long tube headers
RH Custom racing oil pan
GM LS1 5.7 Engine LS6 intake
Programmed Gm pcm w/obd 2 diag. plug (no speed or rev. limiters)
Custom dual exhaust system h-pipe, cats
Magnaflow stainless/polished muffler and tip
Koni cup adjustable coil-overs
Rebuilt Porsche 5spd transmission (sync, bearings, short 5th gear assembly)
A/C system r134 climate control
Rebuilt turque tube, new bearings
Lindsley Ultra transmission mount
Fidanza Aluminum flywheel
18″ 993 chrome turbo twist wheels,new tires Hood and hatch struts K & N air filter Aluminum radiator w/pcm controlled dual fans Brakes and slotted rotors w/anti-corrosive z. Excellent condition-near flawless,everything works as factory new. Available for inspection upon request. Never raced or abused. Ready for the show.
This is the top street legal 944 you will ever find. Everything works perfect. Plush and fast. Thanks and good luck. $2000. down within 24hrs after winning bid. Buyer's responsible for shipping.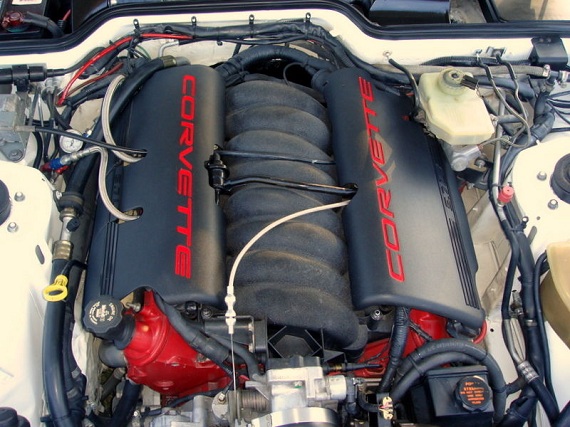 As turnkey cars go, this one looks pretty much sorted and ready to roll. There are some aspects that I'm not a fan of; the wheels would look better (in my opinion) in silver and the stickers and tint would have to go. But the white over grey combination is great and stealthy, and the overall appearance of the car doesn't even begin to hint at the performance potential. Could you build a monster turbo 3.0 that would outperform this car? Yes, for sure – but not for less money, and having seen a fair amount of them done, they're fast but fragile. The Corvette plant may be not the sexiest solution out there, but it's utilitarian and gets the job done. Parts are cheap and the motor can be worked on, and the rest of the car retains the remnants of Porsche's great build quality period. Pricing? Bring a Trailer recently featured a similar Turbo with Vortec 5.3 swap for around $16,000, and I think that's probably similar to the pricing on this car. It's a lot of custom engineering at that point, but it'll handily outrun a stock Turbo or S2 and surprise quite a few people no matter where you go. Just popping the hood at a PCA event to see the reactions would probably be worth the price of admission alone!
-Carter