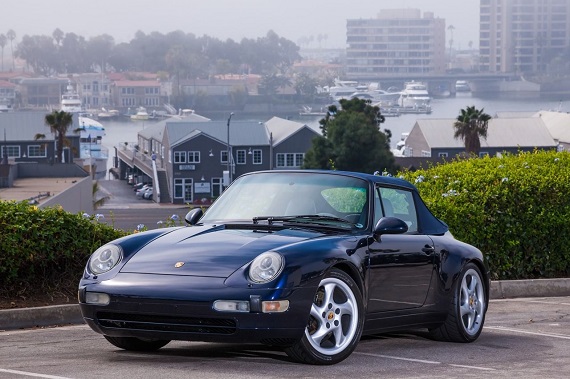 I have a funny relationship with convertibles. I own one and love it, but I'm generally not a huge fan of these cars (full disclosure: I long ago tossed the soft top in my car and added a hard top. It hasn't been removed in years). There are times though where a drive simply isn't complete without having the top down. Sure, you can have fun on any decent road in any good car, but once you've experienced top-down motoring you also begin to understand that there is a heightened level of experience when driving a convertible that cannot be replicated in a car with a roof. Your senses are enlivened and the entire experience is better. All of this is to say, while I may never seek out a convertible again, I get it.
Which brings us to the car featured here, a 1996 Porsche 911 Cabriolet located in California. It's a Tiptronic, which I'm sure will dull the enthusiasm of some of our readers, but it's still a gorgeous drop-top with very capable performance.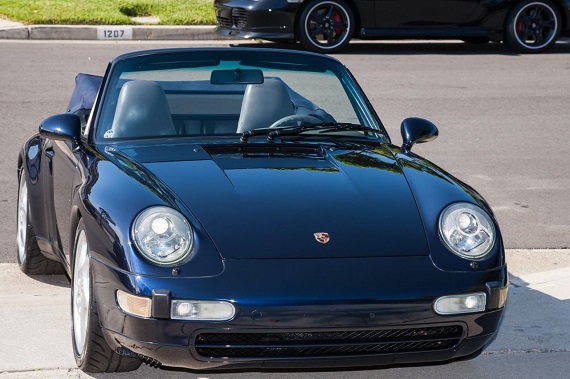 Year: 1996
Model: 911 Cabriolet
Engine: 3.6 liter flat-6
Transmission: 4-speed automatic
Mileage: 57,741 mi
Price: Reserve Auction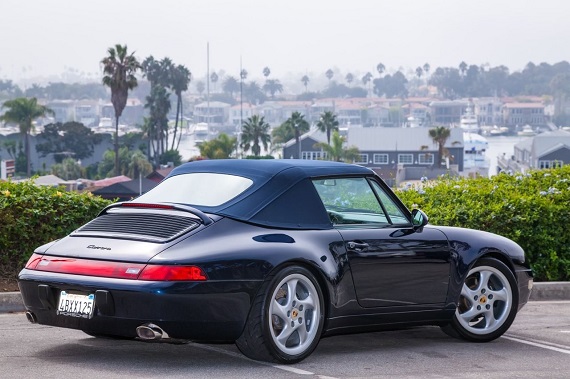 It is with great trepidation that I am offering my 1996 993 Cabriolet for sale.

This car has had only three owners and has been kept in our family since 1998. This beautifully maintained Cabriolet is, in my opinion, one of the best color combinations Porsche ever produced for the 911. It is Midnight Blue with the matching blue Cabriolet Top and all Gray Interior. This car is a Tiptronic S with factory options that include the 8 way adjustable power leather seats for both the driver and passenger, the Hi Fi Sound Package with a 6 disk CD changer, 18" Hollow Spoke Technology "Turbo Twist" wheels. We replaced the worn suspension with the, top of the line, Bilstein PSS10 suspension kit, along with adjustable Andial RS and modified sway bars, and a Perfect Power Shock Tower Brace. This car was corner balanced to a ride height at RS spec + 10mm. The Cabriolet top was replaced in 2009 along with all cables. Additionally, this car has Walrod control arm bushings, and a Fister Stage II exhaust.. This car is detailed to show standards. I have spent countless hours over the years cleaning this car to perfection, including the undercarriage and wheel wells. The front bumper was recently re-sprayed. The rear stone guards were also recently replaced. Additional touches include aluminum instrument trim rings, aluminum Dead Pedal, aluminum shifter, clear corner turn indicators, and a Das front hood shield. This car has been impeccably maintained, is accident free and has very good documentation. This Porsche is a Southern California garage queen/road warrior and she has never seen snow.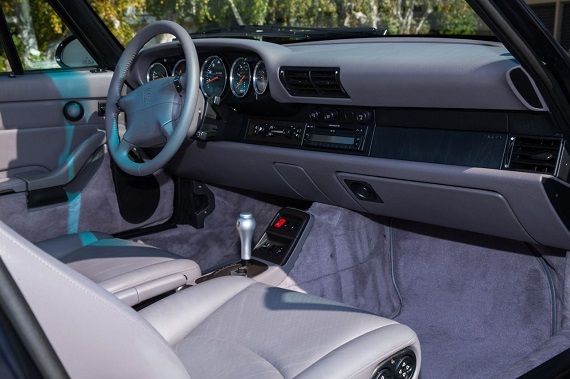 The seller is right, this is one of the best color combinations Porsche has offered, especially with the way in which the dark blue top offers a subtly different shade that both compliments and accentuates the Midnight Blue paint. The interior looks nearly spotless, as does the engine bay. Hopefully the seller has extended this sort of attention to detail to the car's maintenance, and if so, we're looking at a very good car all around. With pretty reasonable mileage and fantastic appearance we can probably expect this Cabriolet to sell somewhere around the mid-$30,000 mark. Not bad for one of the last air-cooled Cabrios Porsche produced.
-Rob