Warning!
This post is in our archives. Links in this post may have been updated to point to similar cars available to bid on eBay.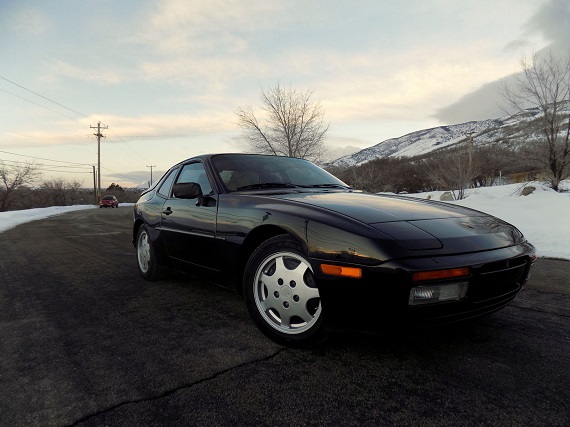 While cars like the Audi Quattro and BMW M3 may have popularized boxy flares with their racing credentials to back it up, in my eyes no one pulled off the muscle-bound economy look better than the Porsche 944. The addition of several inches of width and wider wheels to the 924 chassis meant an entirely new feel that mingled with supercar lines instead of Volkswagen lineage. Simply put, they were the most sensual looking German car in the 1980s, and that got even better late in the run with some subtle aero additions that enhanced and updated the look. The smooth Turbo bumpers and rear diffuser carried over to the S2 model, along with some lovely "Design 90" wheels that were also highlighting the 964 model. As Porsche moved to a full update of the watercooled transaxle cars with the introduction of the 968, the outgoing 944S2 even adopted the new "bridge" spoiler design from the not yet introduced model. Turbo looks without the associated power may have seemed strange for Porsche, but the 944S2 was no slouch in its own right. Powered by the M44.41 3-liter inline-4 that had been enlarged from the double overhead cam 944S motor, the 208 horsepower wasn't as much as the 968 would sport but was still awfully close to what the original 944 Turbo had produced in power, and with instant torque the S2 was, and still is, a very entertaining drive. Hardly cheap, on paper they were not immediately the smart choice for a sports car buyer in 1990 and 1991, as twin-turbocharged monsters from Japan were all the rage and often less expensive than the $50,000 a 944S2 would cost you. With only around 3,600 imported to the U.S., they're a bit rare to see but offer great Porsche build quality, performance and even practicality in a very attractive package: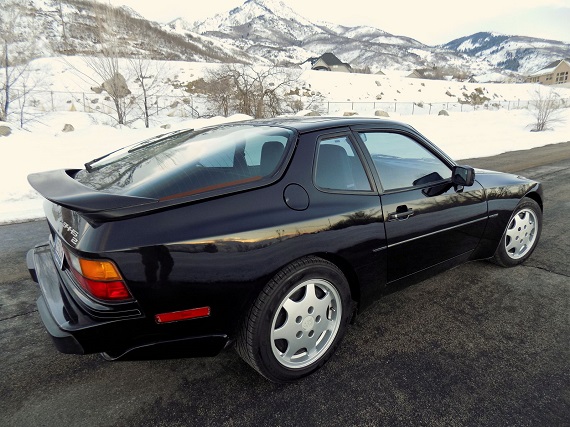 Year: 1991
Model: 944S2
Engine: 3.0 liter inline-4
Transmission: 5-speed manual
Mileage: 101,000 mi
Price: $17,000 Buy It Now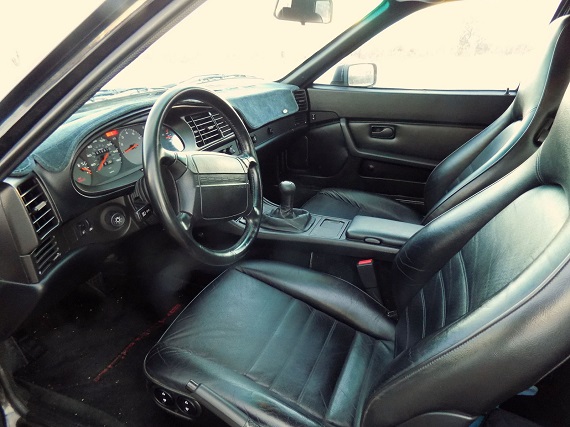 **** PRICE LOWERED****

******Find full resolution photos here:
https://www.flickr.com/photos/44493453@N03/
******

Selling my very hard to find 1991 Porsche 944s2. This car is 1 of 500 built and has the unique 968 style rear spoiler available only on 1991s and all the turbo options available to include the body styling and brakes.

Previous owner bought the car in mid 2008 with approximately 98K miles and sold it mid 2015 with 100k miles. Prior to my ownership, the car spent most of its life in the garage, being driven primarily on the weekends until it was sold. I purchased the car in June 2015 and have rebuilt the clutch and torque tube while putting ~1k miles one it, only taking it to and from work with the occasional weekend drive. The car currently needs nothing, will get in and start every time, doesn't smoke, no weird oddities… Just a fantastic 944s2, one of the few very nice ones around.

INTERIOR

*Interior is all original showing minimal wear on seats and carpets

*Original Floor Mats

*Dashboard is crack free and currently has a carpet cover to ensure it stays that way

*All interior functions work as they should to include windows, locks, defrost, heat and a/c, cruise

*A/C button has a small amount of chipping paint

*Door panels are in very good shape and no delamination

EXTERIOR

*Black paint cleans up very nicely and has a deep and very glossy shine.

*Exterior is in very good condition having seen minor paint work to remove the handful of chips on the nose of the car and on the rear quarter panel.

*This car has no accident history and shows now signs of ever having been in any form of accident.

*All exterior seals are in adequate shape with minimal aging.

*Wheels are original to the car and still fitted with working and in good condition wheel locks. 2 of the wheels have very minor curb rash with less than 1 inch in damage. Center caps have began to fade.

ENGINE AND MECHANICS

*Brand new Sachs clutch (<100 Miles) *Fresh Torque Tube Rebuild *Tires are in great shape *Crack free dashboard From the records: 3 owners Car has most records from 1998 to include recent a/c overhaul, fluids, New lower control arm, timing belt, Rod bearings (Not needed, paranoid previous owner), new A/C compressor, told it was Factory Porsche - paperwork does not state brand. I have tried to be as forthcoming with information as my memory allows at this time. Price listed is OBO. I am more than happy to answer any questions you have any time, via text (preferred) or phone call. I am happy to provide any photos of any item of the car you have a desire to see. You can reach me at 405-863-6219 Car is located in North Salt Lake City. I am willing to assist with any shipping requirements you may have, or if you need pickup from the airport, I am happy to assist as well.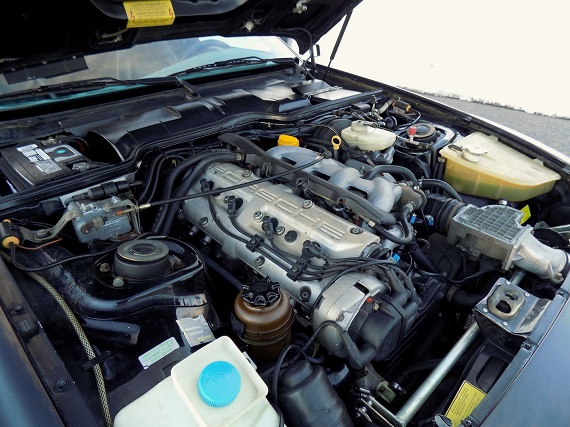 While black over black isn't my favorite color combination on these 944S2s, it is more rare to see than some other shades like white and presentation is good. But for most the highlight will be the service history including the expensive to replace clutch and functioning air conditioning system. When you compare the price of this 944S2 to even what their sister 944 Turbo S models are asking, the value is immediately clear. They may lack the straight-line punch and "I own a Porsche Turbo" street credentials of the forced induction model, but the 944S2 is probably overall a better classic to own day-to-day. $17,000 is certainly towards the top of the market, but I think you could probably do worse and finding a clean, original and sorted example like this can be difficult today.
-Carter