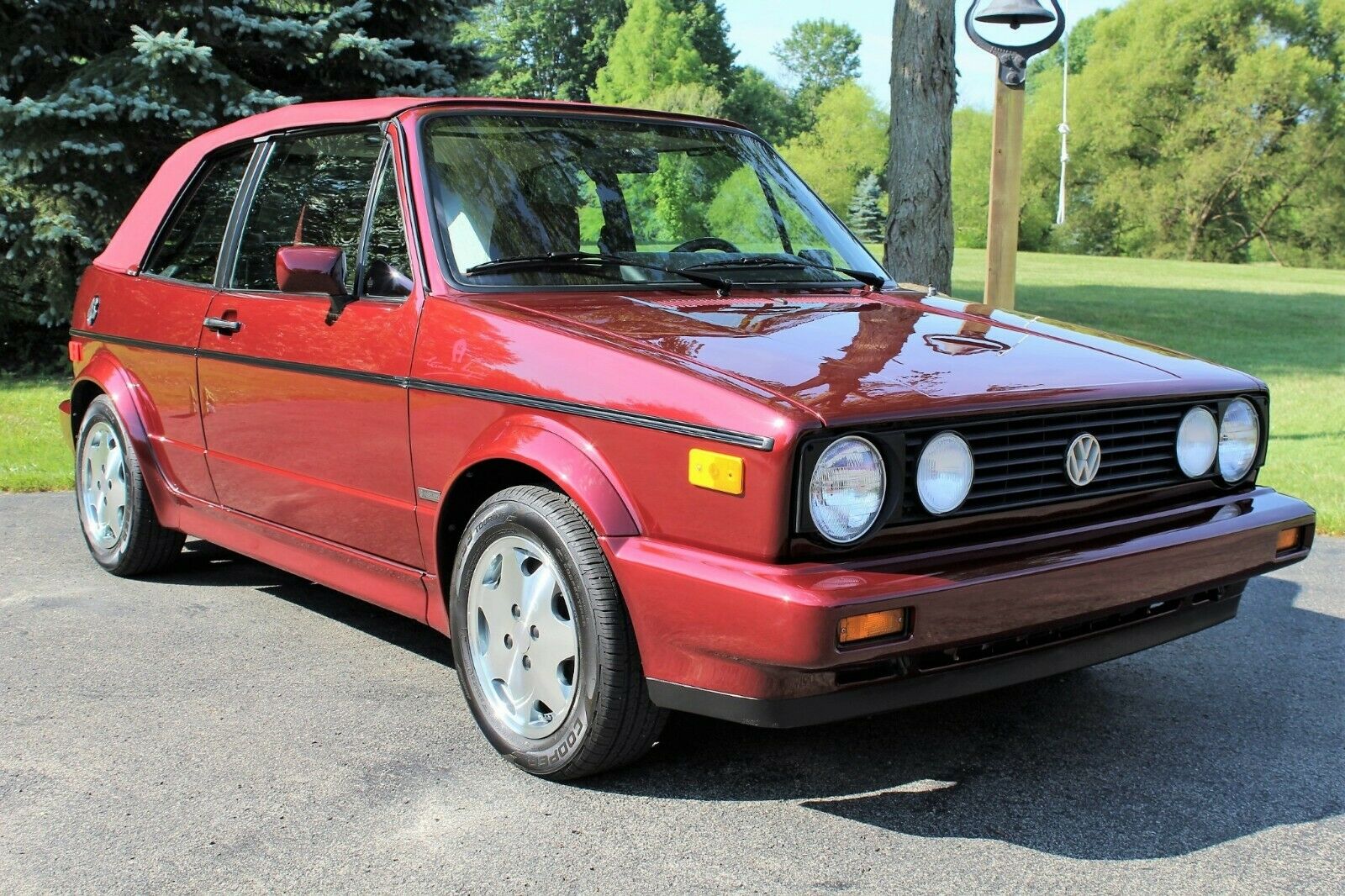 Update 3/20/19: This Étienne Aigner sold for $11,500.
As I explained back in 2017, towards the end of their lengthy production run, the Volkswagen Cabriolet broke into a three-tier model platform. All shared the same basic underpinnings, but each had a unique trim. The base model and best seller had cloth interiors, with the latter being opted with the ā€˜Teardopā€™ Detroit alloys, air conditioning and cruise control. Opting for the upscale Boutique model got you a matching leather interior to your white exterior. These packages had replaced the mid-80s Wolfsburg and Carat packages.
However, there was a fourth trim model available in 1991; the Étienne Aigner Edition. Étienne Aigner is famed for high fashion leather products aimed specifically at women. So, you guessed it, this Cabriolet featured a cloth interior. As with the other upscale Cabriolets, this was an entirely appearance-based package, full of special details and badges. Étienne Aigners also differentiated themselves from the normal Cabriolets by being equipped with the Fuchs-made forged 14ā€³ Le Castellet wheels and were available in three special colors, Midnight Blue Metallic, Mangrove Green Metallic or Bordeaux Red Pearl Metallic, each with a special color-matched interior fabric and top cover: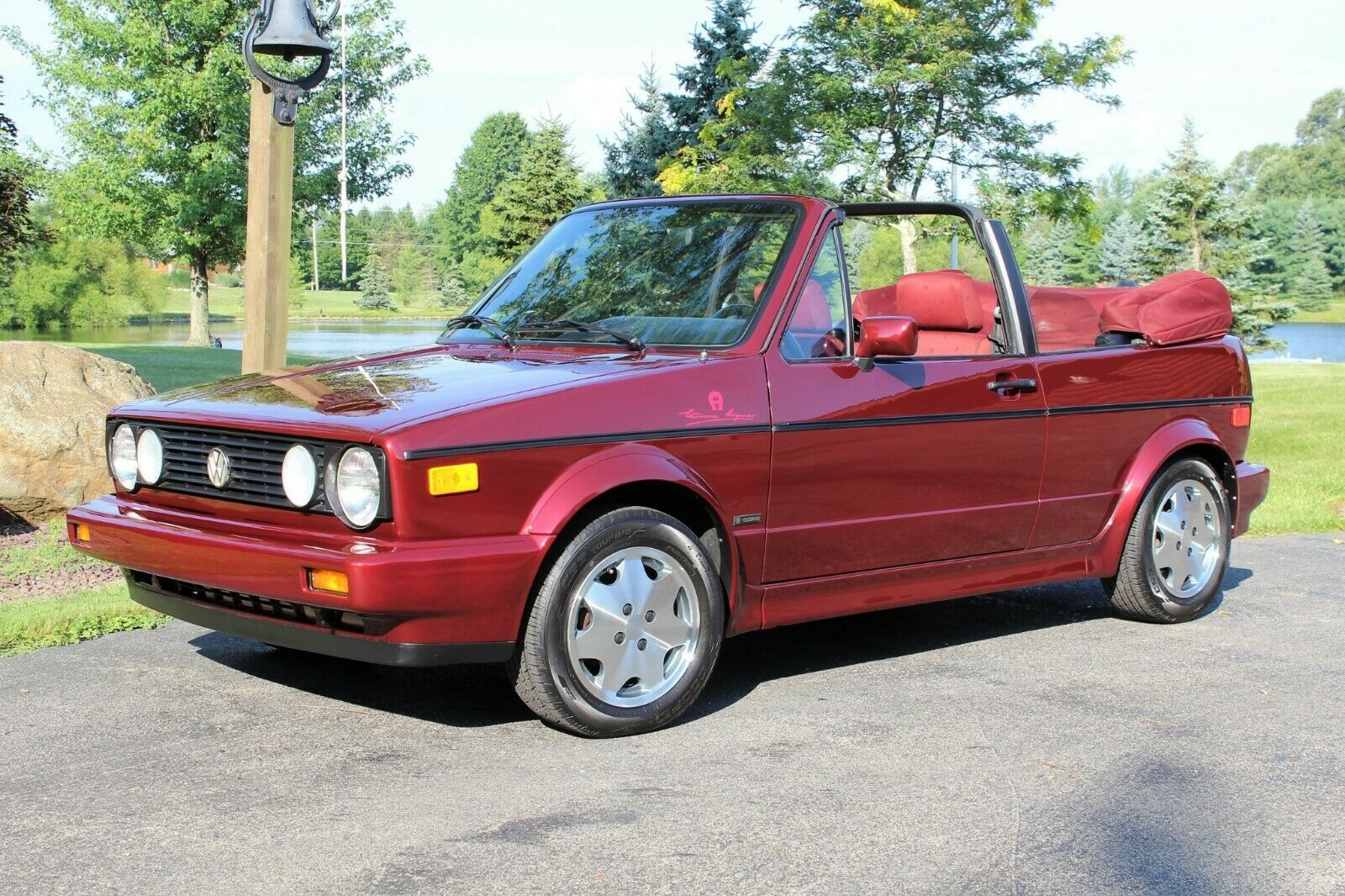 Year: 1991
Model: Cabriolet Étienne Aigner Edition
VIN: WVWEB5158MK005805
Engine: 1.8 liter inline-4
Transmission: 3-speed automatic
Mileage: 39,204 mi
Price: $12,000 Buy It Now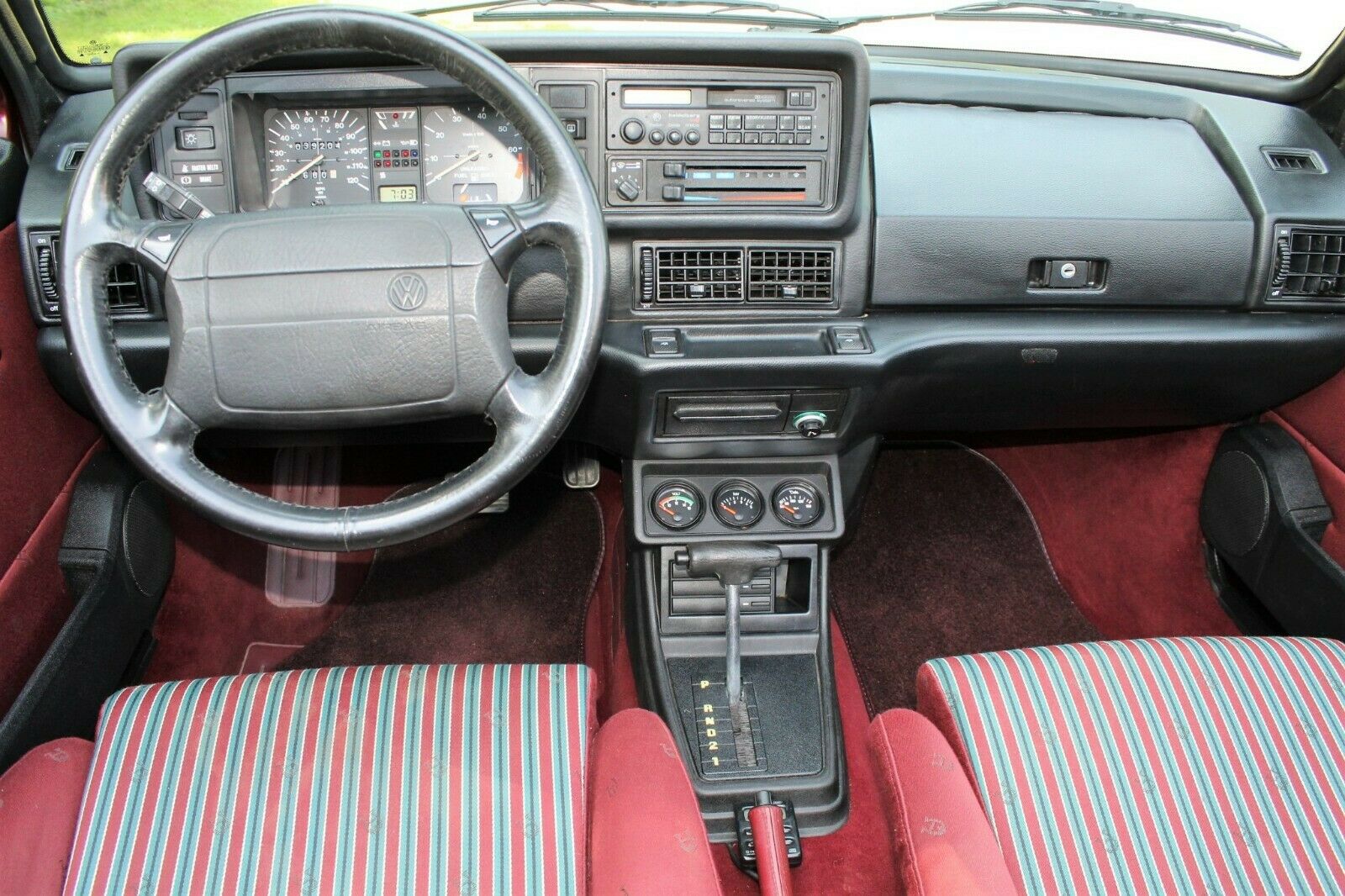 I purchased this car in August of 2018 with the intention of having my son and daughter drive the car, however, due to a change in life plans, I am now selling the vehicle. Since I acquired it, the VW has been in storage with battery on charger. I start the vehicle once a month and sometimes drive a few blocks.

It is a really amazing example of a VW cabrio from this time period. All original and low miles. Itā€™s super sharp.

Only serious buyers please. No silly offers and no scammers. I will not sell through a 3rd party.

Please feel free to contact me with questions. I have lots of pictures and some maintenance records.

Se habla espaƱol.

eBay doesnā€™t recognize the VIN, so Iā€™m sharing it here: WYWEB5158MK005805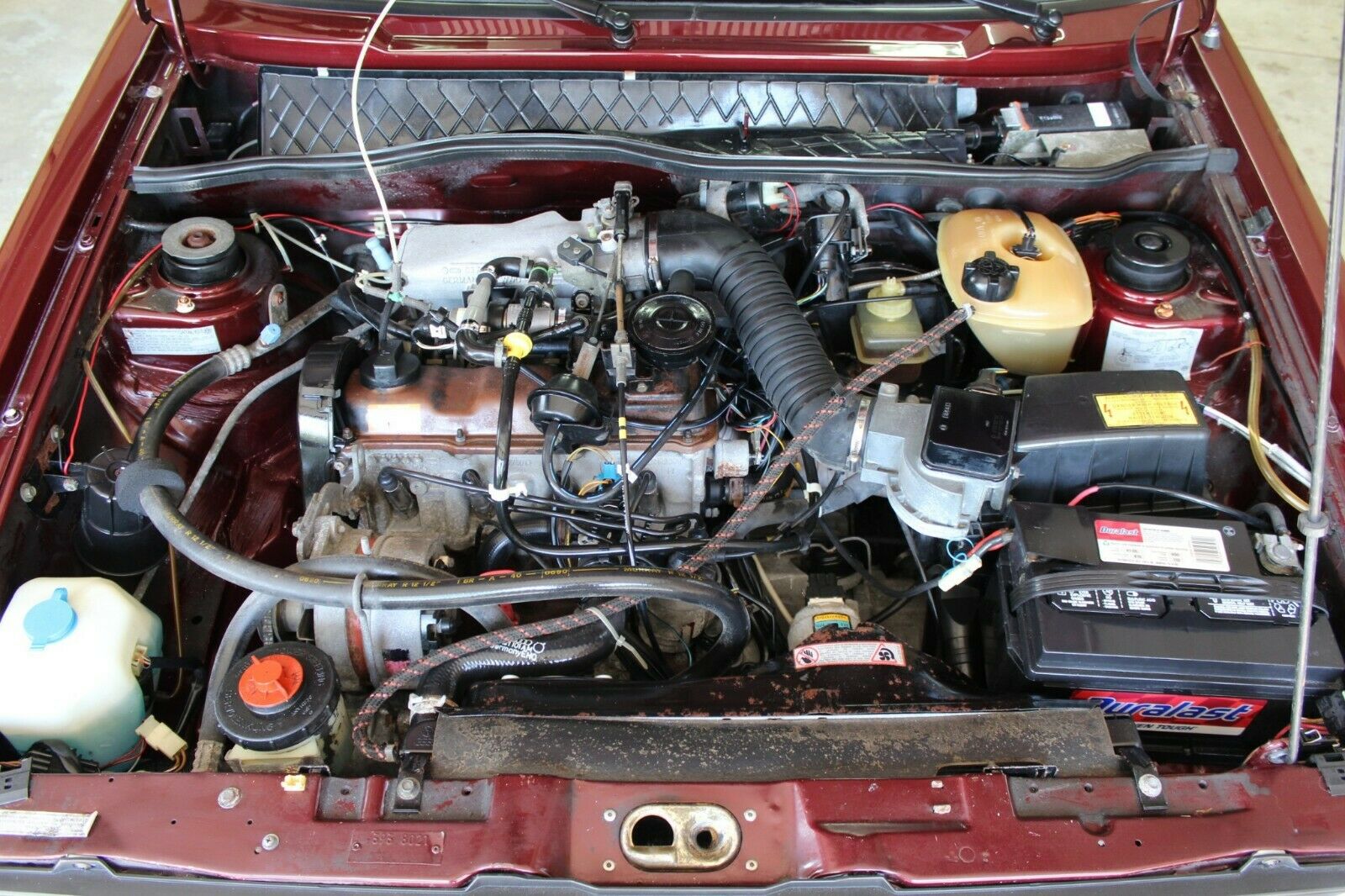 Unlike the last two oddball VWs, here we have a pristine near museum-quality example. This must be the best of these special editions remaining. Outside of some cloth deformation on the seats and very minor signs of age in other spots, this car is in pretty pickled condition. Iā€™ve not seen a set of the forged Le Castellets ever looking this good (and original) that I can think of ā€" plenty of people polish them, but retaining the original machined finish is rare indeed and certainly so in this condition. Little is disclosed about maintenance, but then there isnā€™t a lot to go wrong on these cars overall. Without knowledge of their age, youā€™d probably be wise to do belts and fluids on the 2H, but otherwise this one is just begging to be driven to shows and the occasional trip to the shops or beach.
The $12,000 ask is high for a Mk.1 Cabriolet and, truth told, Iā€™d personally take a GTI 16V from the same year over this any day of the week. But as with the Passat TDi and Harlequin Golf, thereā€™s a subset of VW fans who really love these cars. For those few people, the asking price here probably isnā€™t outrageous even if you could get a much nicer, faster and better built drop-top for the same money.
-Carter