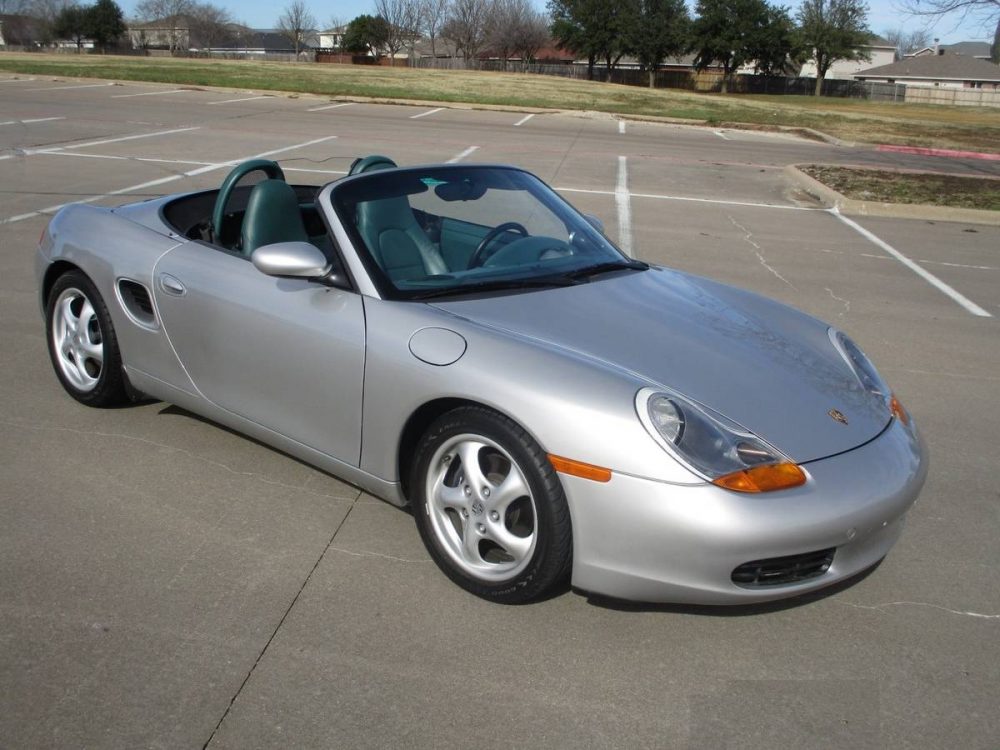 A few weeks I took a look at one of the most jarring Porsche interiors I have run across with a 1999 911 up for sale in San Diego. It wasn't so much that the Jade Green was all that ugly, but rather the Burl Wood that was plastered everywhere clashed so much with the Jade and the rest of the interior. Add in the fact that the car is automatic, has 166,000 miles and isn't priced all that well, you can probably guess what it is still for sale. Most of you in the comments seemed to agree with my thoughts on that 996 as well judging by the reaction that it got. Although one commenter (Thanks JonnyA) passed along another late '90s Porsche with a green interior that still has loads of green leather, but isn't nearly as gaudy or off-putting. This 1997 Boxster up for sale outside of Dallas features Nephrite Green leather and even better, has just 8,900 miles. Is this a better option if you still want an inexpensive Porsche with a wild interior?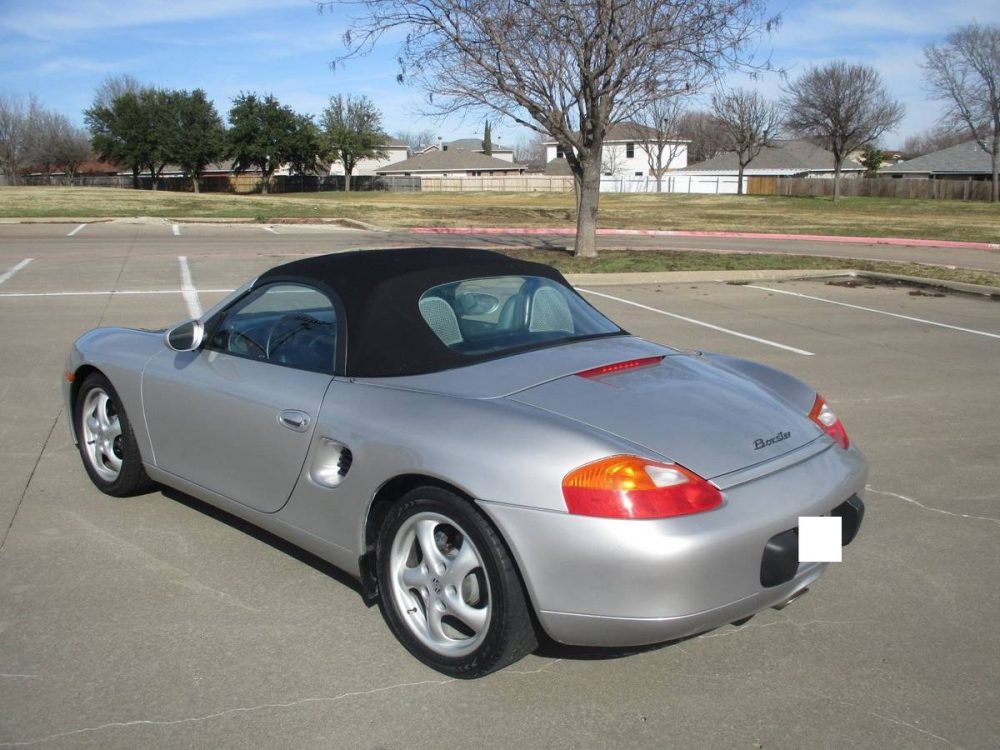 Year: 1997
Model: Boxster
Engine: 2.5 liter flat-6
Transmission: 5-speed manual
Mileage: 8,872 mi
Price: $15,688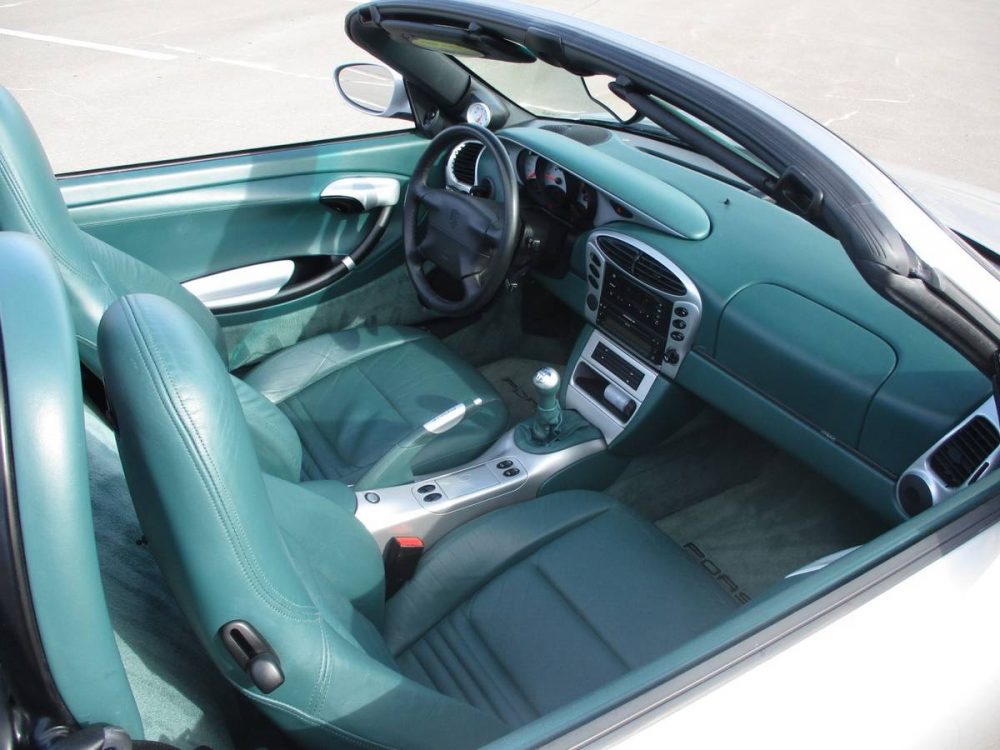 1997 Porsche Boxster Roadster * Less than 9K Miles MILES * 1 of 67 made with this color combination * Original Owner * NO ACCIDENTS * Flat 6 2.5L 6 Cylinder Engine. 5 Speed Manual Transmission. Leather Seats. Power Windows. Power Locks. Power Mirrors. Cruise Control. Power hard top!!! Power top works great and we have so many goodies to go with it (Front bra, side mirrors cover, car cover, front dash cover, both keys, owners manual mats etc)

Yes this is a 1 Owner Porsche with less than 9K Miles. Let me repeat 1 Owner with under 9K Miles! Show Room Condition. This is just an amazing car! This Car NEEDS NOTHING. This car comes with a TEXAS clean title!!! Power top works great and we have so many goodies to go with it (Front bra, mirror cover, car cover, front dash cover, both keys, owners manual mats etc).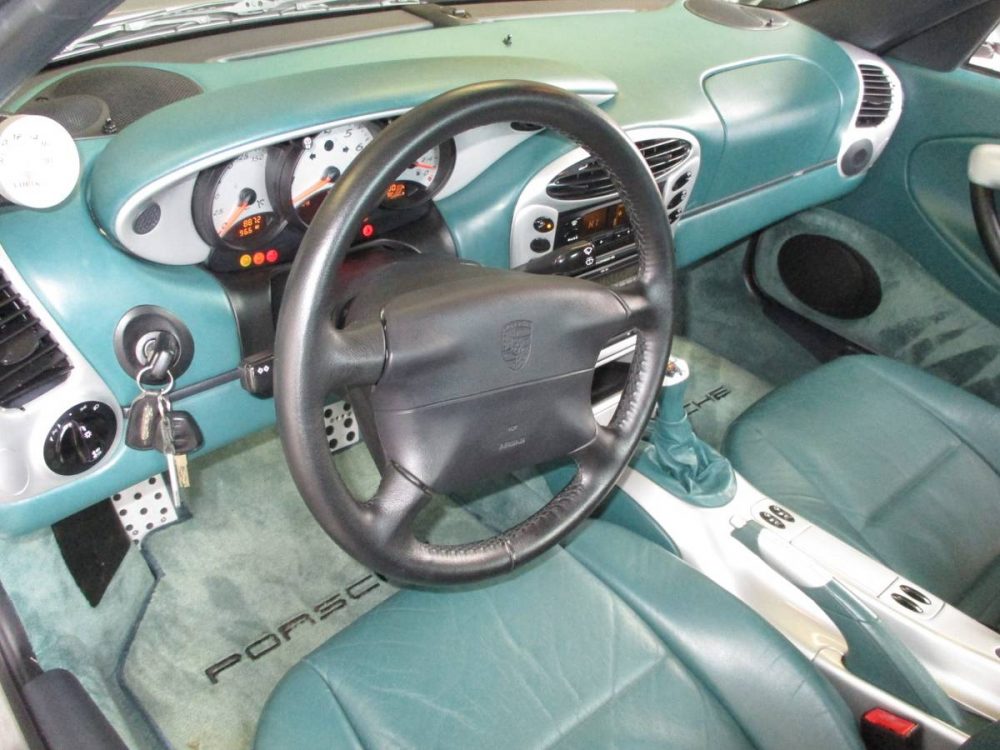 Jumping straight into the interior, you can see that painted silver plastic looks much better than the faux wood from the 996. Nephrite Green looks like a slightly lighter shade of green than Jade, so I don't think it smacks you in the face quite as hard when you first look at it. The 8,872 miles probably has a lot do with how pleasant the car looks and I'm curious if I'd still look at it this way if it had 118,872 miles given the way the first generation Boxsters have held up. The rest of the car looks just about perfect and it even has a bunch of other cool like things like the factory front bra and mirror covers as well as a dash cover.
Prices for these early 986s are probably at rock bottom and I don't see them really going anywhere anytime soon. They are a cheap way to get your hair blown around and that is about it. Seems crazy that the earliest Boxsters are over 20 years-old now and now new Boxsters are selling for over $100,000 given Porsches propensity to charge you air in the tires. I would say $15,000 is fair for this example given the miles and a decent pre-facelift is going to be around that $10,000 mark and you could maybe hope for these to creep up in value over the years. If you are someone who likes first generation Boxsters, this one would be tough to beat all things considered.
– Andrew