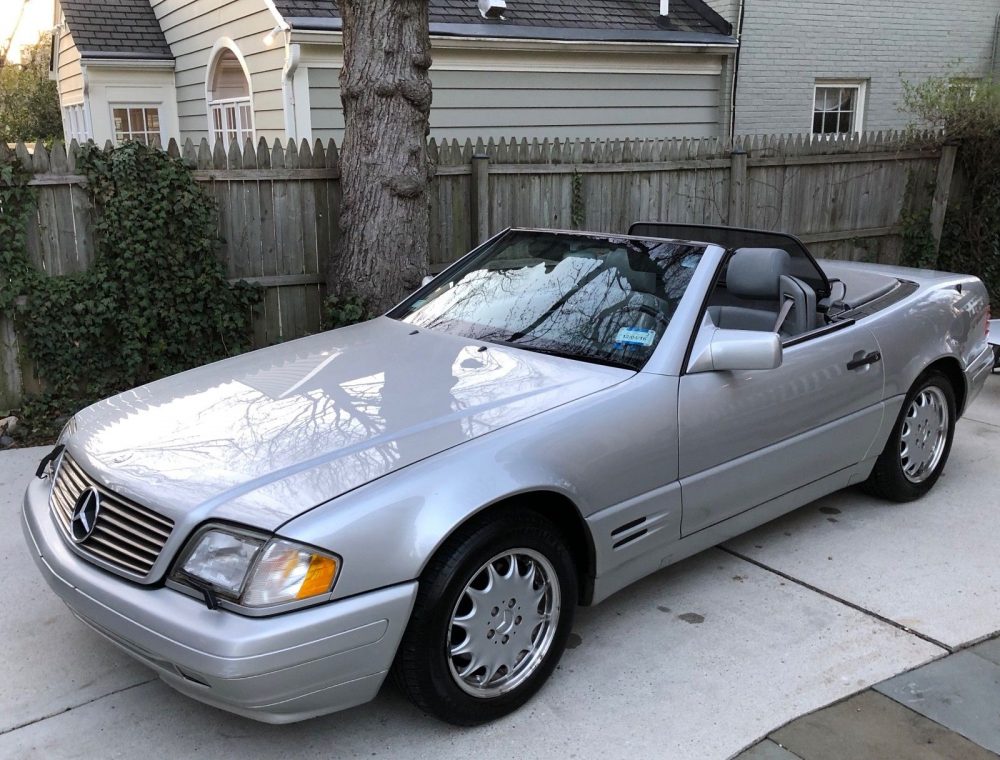 Spring has sprung and convertible season is here. I type this as I look at my window to still see snow, but the calendar tells me it is officially spring so I'll just go with that. What better way to start the warm seasons by picking up a relatively inexpensive roadster that won't kill you in repairs/maintenance and maybe even make you a couple of dollars if you hold on to it long enough. If that is your goal, the R129 Mercedes-Benz SL320 might just be the perfect car. Fortunately, this 1996 up for sale in Maryland checks in with just under 94,000 miles and is a really good deal. How good?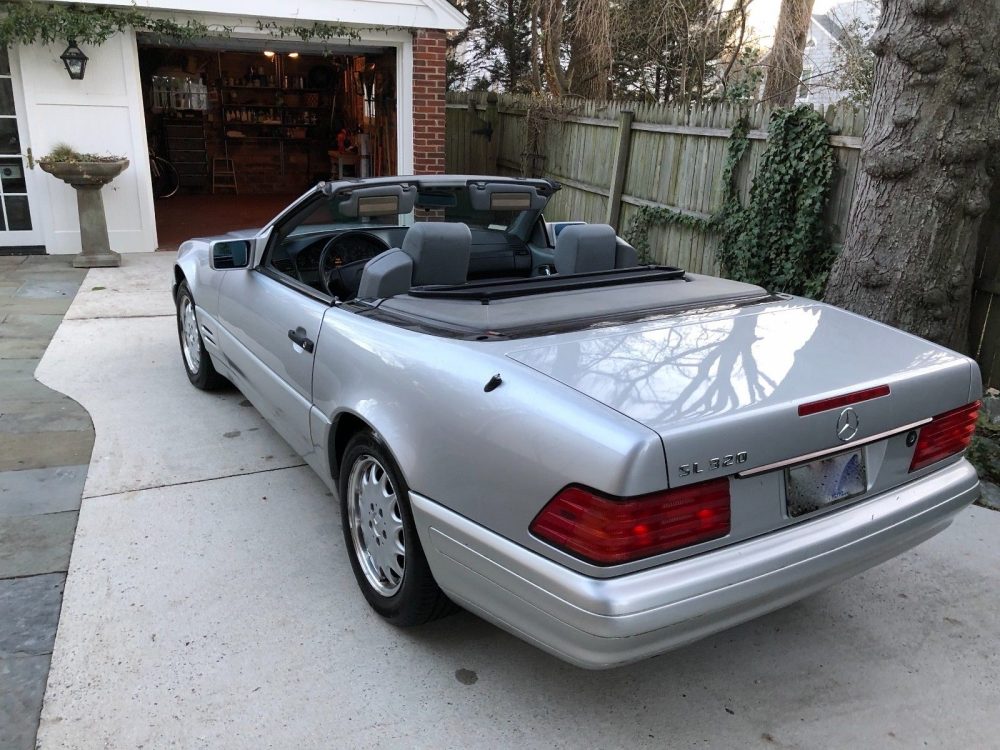 Year: 1996
Model: SL320
Engine: 3.2 liter inline-6
Transmission: 5-speed automatic
Mileage: 93,316 mi
Price: $5,500 Buy It Now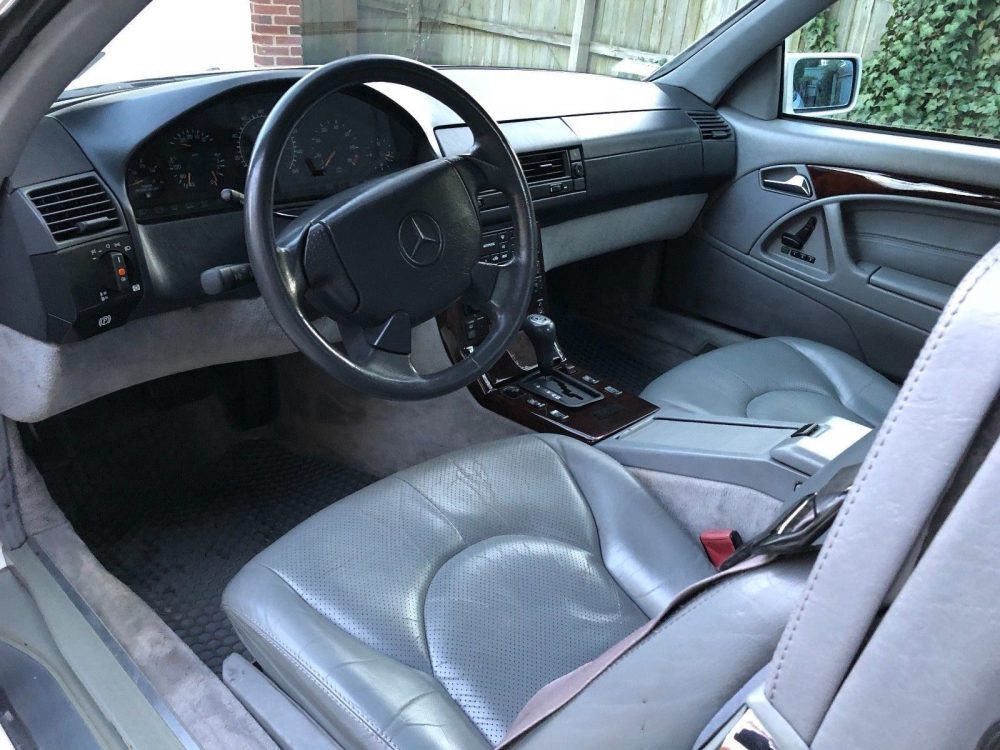 Car is low mileage (93k) and in good shape. It has received all scheduled maintenance, looks and rungs great. Perfect car for the Spring weather.

Clean Carfax available upon request.

It has had the following repairs done over the past few years:

– New soft top
– Re-upholstered interior of hart top
– New soft top control module
– Most hydraulic lifts have been replaced in soft top
– New battery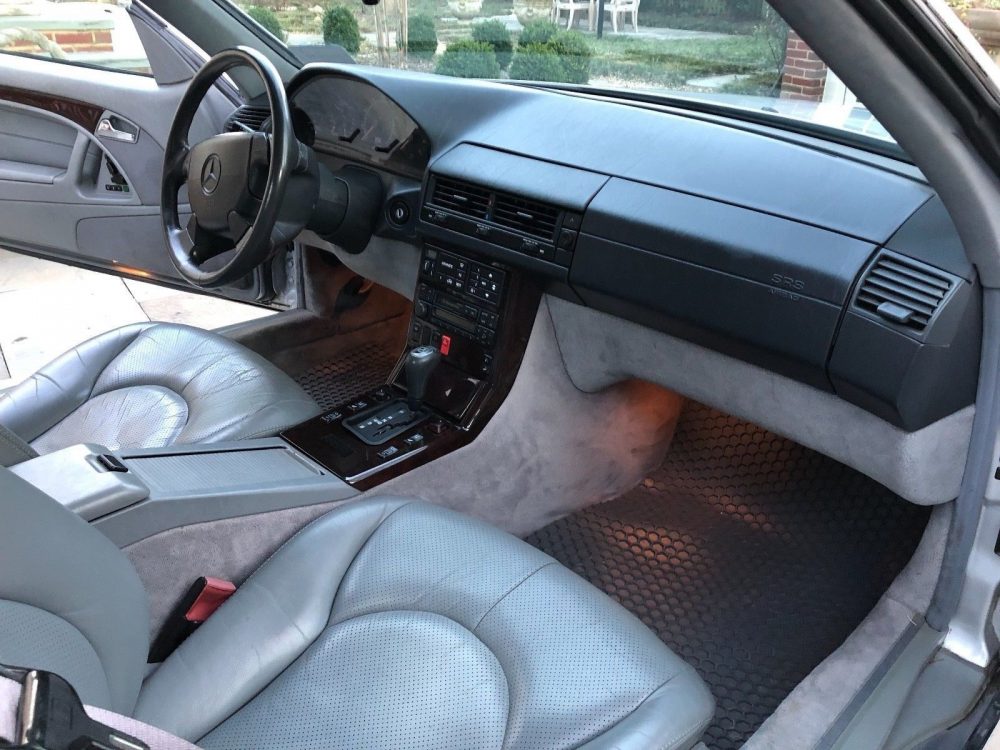 From what I can see, this is a pretty honest R129. I don't see anything that sticks out to me that looks neglected or broken and even the seats look in pretty good shape. The owner said the soft top is new and many of the hydraulics have been replaced which is a good as those can get messy (literally) really fast if they leak. The thing about the SL320 is that it is pretty basic in terms of what you get versus what you know is out there with the SL500 and SL600. There was no option for a sport package or Xenon headlights, at least in the North American cars. What you got was what you got with the inline-6 R129. The best you could do for something special with the SL320 was the 40th Anniversary Edition that only gave you different paint and some different color wood. Not so exciting.
How much? A tidy $5,500. Once you starting getting into the $5,000 range in the R129 market you are looking at cosmetic issues or mechanical issues, probably a combination of both. The last R129 I looked at was a literal mess that had higher miles with an asking price of $5,900. This one at 93,000 miles seems like a no-brainer for the price and probably one of the better deals I've come across lately. You aren't going to blow your hair back or impress anyone with slick looks with this car, but if you want a solid roadster that you probably won't lose any money on when it comes time to sell, I would have a tough time arguing against this car.
– Andrew